Video: Alds.  Jason Ervin and Scott Waguespack react to Mayor Lori Lightfoot's call to take redrawing ward maps out of City Council's hands.
---
It's a process that has historically been born out in backrooms with handshake deals among competing factions. The decennial redrawing of Chicago's 50 ward boundaries is messy and anything but transparent. Earlier this month, Mayor Lori Lightfoot said she'll push for an independent citizens' commission to draw the next city ward map after the 2020 census, effectively taking the job away from aldermen. She calls the current map an obvious case of gerrymandering, and says it's bad for Chicago residents.
"I live in the 35th Ward, and the ward has no relationship to neighborhood boundaries," Lightfoot said June 10 during a one-on-one interview with WTTW News. "We can't afford to keep carving up communities that isn't fair to them or doesn't give them fair representation."
Chicago last redrew its ward boundaries in late 2011, in a deal forged by members of the Hispanic and black caucuses, and old guard white council members like Dick Mell, former 33rd Ward alderman. The goal was to carve up the city in a way in which each constituency could retain as much power for itself as possible. A major factor then and now is Chicago's shrinking African American population. That has black aldermen worried about how it could affect their political representation.
Related: Analysis Links Black Residents' Exodus from Chicago with Unemployment
"Our goal is to maintain as many African American wards as possible," said Ald. Jason Ervin, Chairman of City Council's Black Caucus. "We have 18 aldermen now. When we finish, we hope to maintain 18 wards."
Ervin says he doesn't see any need to change the way the city comes up with its boundaries.
"I know it's not pretty, but we still have to create a map that could pass legal muster that represents the communities in the best fashion that can be done. The council has done a great job of drawing the maps that have been fair on the representation side," he said.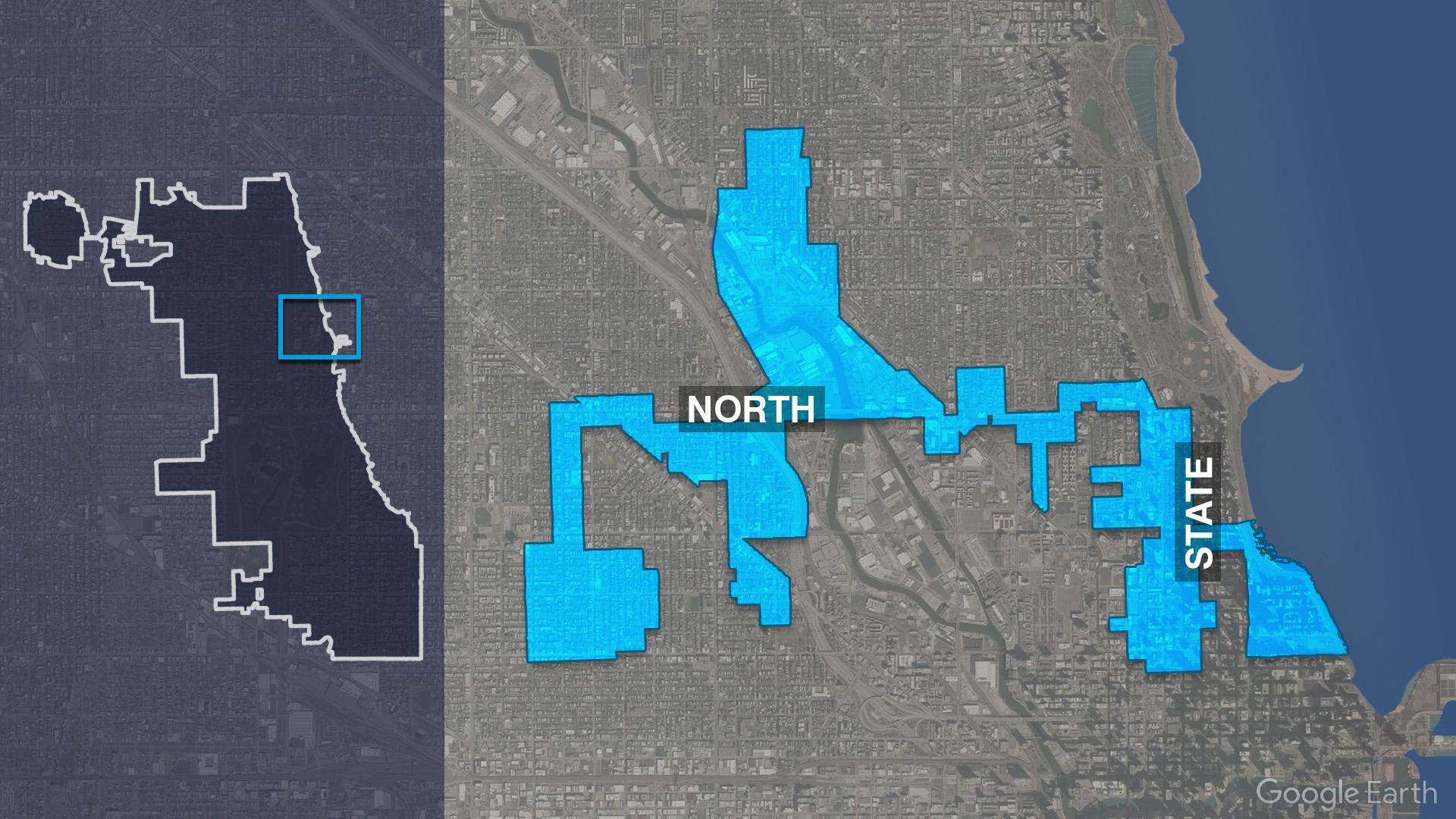 Chicago's 2nd Ward
The current map is a jigsaw puzzle of zigzagging shapes that, in many instances, do not follow the traditional boundaries of Chicago's neighborhood areas. The 2nd Ward (pictured above) is a meandering sliver that covers parts of the Downtown, Gold Coast, Lincoln Park and Bucktown. Lightfoot says that many more neighborhoods are sliced up into multiple wards.
"You look at Back of the Yards or Englewood, those two communities are carved up in multiple ways," Lightfoot said. "Residents don't know who to go to get representation because so many different aldermen represent their neighborhood."
Lightfoot is no stranger to the issue, having legally represented a group of GOP congressmen in a lawsuit against the last redistricting of the state's congressional maps that was drawn up by House Speaker Michael Madigan and Springfield Democrats. The city will start the work on a new ward map in late 2020 or early 2021.
"Obviously, aldermen should have a role, but what they've done before is go behind closed doors and carve up the spoils of the city," Lightfoot said. "We've got to have a map that fairly represents neighborhood and community interests, and not just the interest of the local elected official."
Follow Paris Schutz on Twitter: @paschutz
Note: This story was originally published June 10, 2019. 
---
Related stories:
Mayor Lori Lightfoot on Violence, a Chicago Casino and Ald. Ed Burke
City Council Cleanup: Aldermen Discuss Mayor's Plan for Ethics Reforms
Mayor Lightfoot Tries to Chart a New Course on Public Safety
---