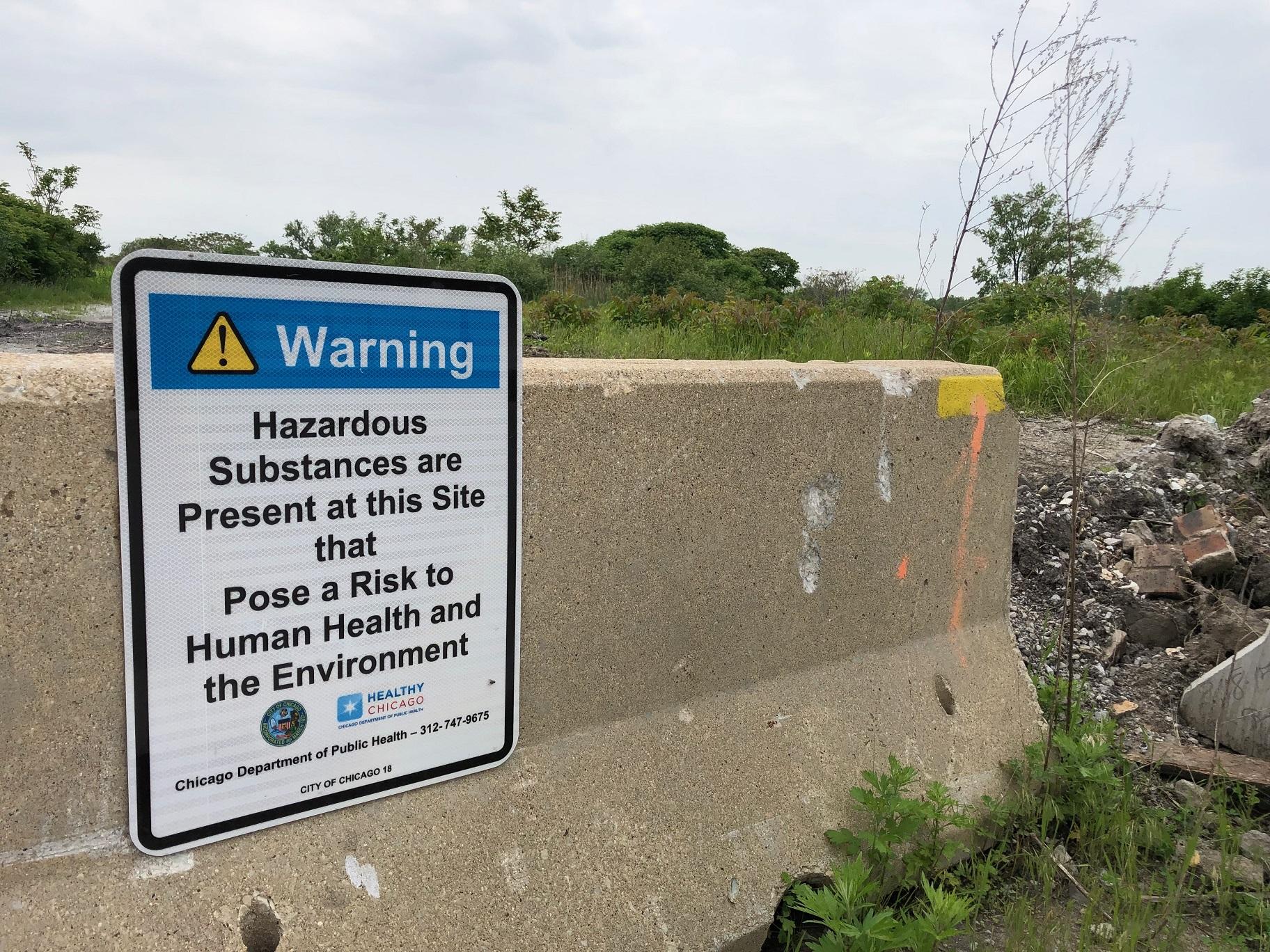 A Chicago Department of Public Health sign warns passersby about hazardous materials at the 67-acre property west of Wolf Lake at 126th Place and Avenue O. (Alex Ruppenthal / WTTW News)
A longtime dumping ground for one of Chicago's largest steel plants could finally get cleaned up after languishing for decades amid a stew of environmental toxins, which has polluted adjacent waters and posed a potential health risk to nearby residents.
The U.S. Environmental Protection Agency is proposing to add a 67-acre site on the Far Southeast Side to its Superfund National Priorities List, which provides funding to clean up significantly contaminated sites that pose environmental and public health risks.
From 1951-77, Republic Steel used the site – located just west of Wolf Lake Memorial Park at the southwest intersection of 126th Place and Avenue O – to store and dump slag, a stony waste matter that is a byproduct of steel refining, along with arc furnace dust.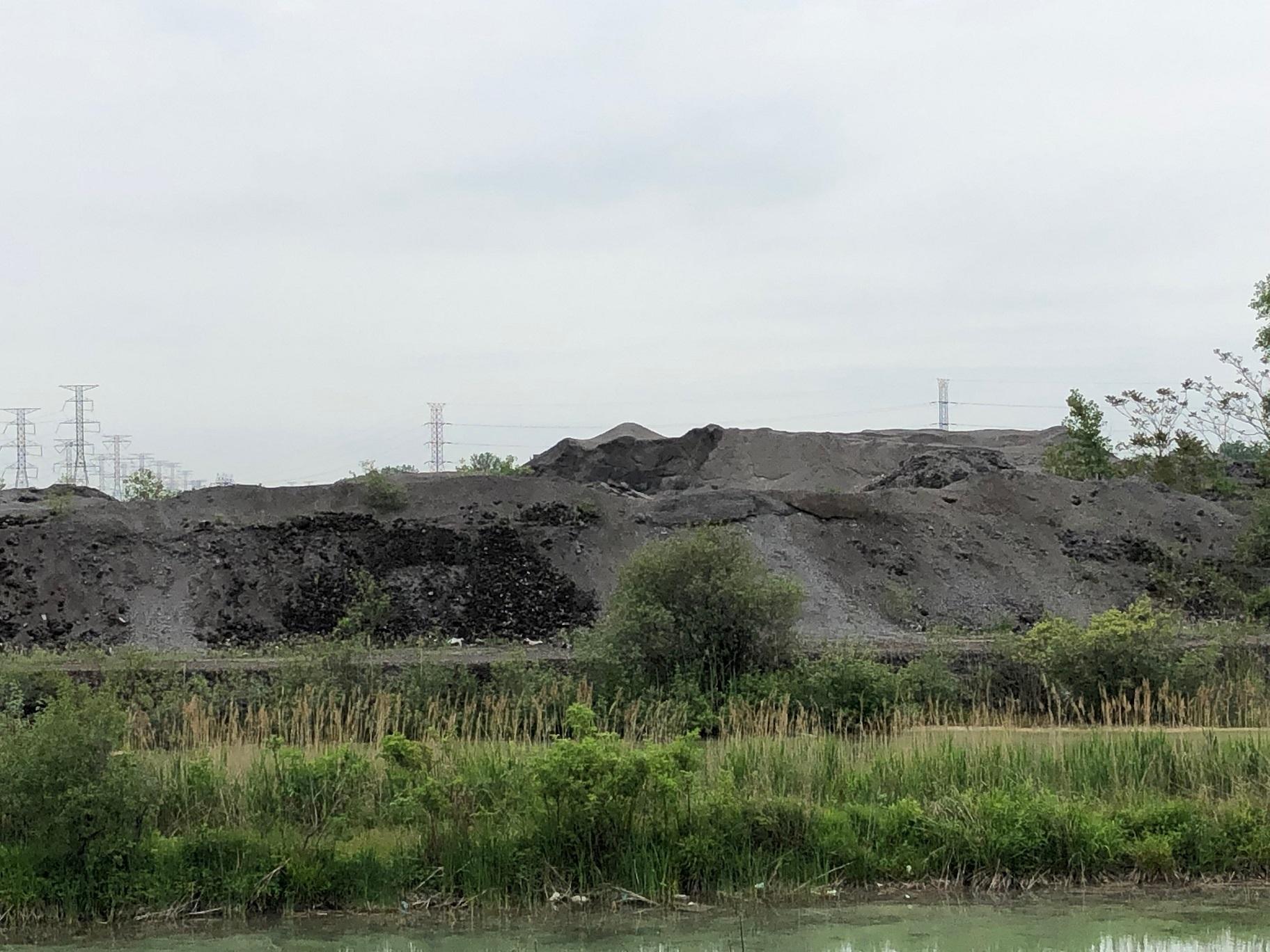 Piles of slag at the 67-acre Southeast Side property formerly used by Republic Steel. (Alex Ruppenthal / WTTW News)
More than 40 years after the company stopped using the site, it remains open and largely unprotected, with large piles of uncovered slag surrounded by random collections of waste and refuse that have been dumped there illegally.
Inspections by the U.S. EPA and Illinois EPA in 2016 found that the site is contaminated with lead, chromium, hexavalent chromium, calcium, cyanide, mercury and manganese, according to a findings summary by the Chicago Legal Clinic, which has represented Southeast Side advocates in their efforts to address the site.
In 2017, U.S. EPA inspectors documented "a number of dead fish" in Indian Creek, a waterway along the site's perimeter that connects Calumet River and Wolf Lake. The creek is part of a vital migratory pathway used by Lake Michigan fish to access inland waters to spawn before returning to the lake.
Because the property is uncovered, dust from piles of slag and other materials could also pose a risk to the nearly 10,000 residents of Hegewisch, which sits directly south and west of the site. Additionally, two youth baseball fields sit just a few blocks to the west of the property.
"This is the only strategy that's left at this point to try to deal with the serious threats that are posed at this site," said Keith Harley, an attorney with the Chicago Legal Clinic who represents members of the Southeast Environmental Task Force, a group that for years has advocated for the site's cleanup.
An overhead view of the 67-acre Schroud Realty Group site just west of Wolf Lake on Chicago's Southeast Side. (Google)
The presence of environmental toxins and need for remediation at the site has been known for nearly 20 years, if not longer, according to records of site inspections compiled by Harley and others.
The city of Chicago received $900,000 to address the site when Republic's successor company, LTV, went into bankruptcy. (The site was later purchased by Donald Schroud of Schroud Realty Group.) But remediating the property figures to require significantly more money, along with a long-term cleanup plan, Harley said.
In recent years, the city's Department of Public Health has taken steps to remove refuse and garbage dumped illegally at the site. But because the property remains open and unprotected, without a fence or other type of border, it's nearly impossible to prevent trespassing.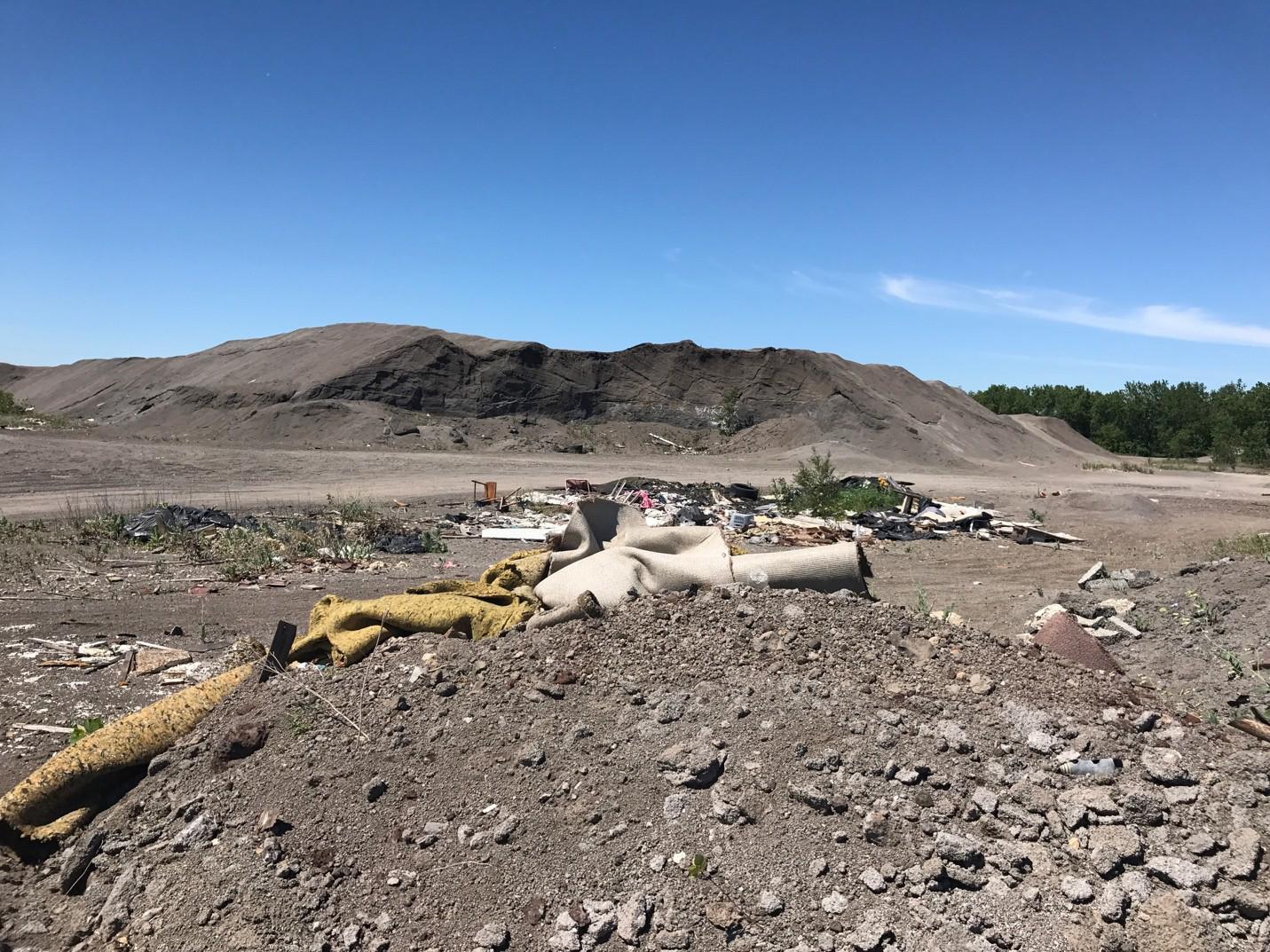 Clusters of trash in front of a slag pile at the Schroud site, a former dumping ground for Republic Steel's Chicago plant. (Courtesy Chicago Legal Clinic)
A 2017 EPA report found that on a typical weekend, about 20 all-terrain vehicles can be seen traversing the site, kicking up dust that contains a number of potentially harmful toxins. BMX bikers have also been seen at the site, Harley said. 
"Other evidence of trespassing included the presence of tree houses, beer and liquor bottles, evidence of open burning and illegal dumping of refuse and garbage," EPA inspectors wrote in their report.
Cathy Stepp, head of the EPA's Chicago-based Region 5 office, recently addressed the issue of trespassing in a press release about the proposal to add the site to its cleanup list.
"This contaminated property may pose a threat to community members that use it for recreation," Stepp said in the release. "Adding the site to the [National Priorities List] will allow EPA to secure the site and clean it up to protect residents."
Once the site is formally proposed for the Superfund priority cleanup list, which Harley said he expects to happen this week, a 60-day comment period will begin. Harley said the period is likely to include a public hearing.
Environmental toxins from the Schroud property have polluted Indian Creek, which flows through the northern portion of the site. (Courtesy Chicago Legal Clinic)
If the site is accepted onto the list, it will then be eligible for funding to sustain a long-term cleanup effort.
"The site is essentially an orphan site that has becomes this great risk," Harley said. "It is the most forlorn place in the city of Chicago. You could not believe that you were standing in a city in the United States."
Contact Alex Ruppenthal: @arupp | [email protected] | (773) 509-5623
---
Related stories: