Pulitzer Prize-winning author David Maraniss has written acclaimed biographies of Roberto Clemente, Vince Lombardi, Bill Clinton and Barack Obama. But his new book, "A Good American Family: The Red Scare and My Father," is far more personal. It looks at how his father's career in journalism was for many years derailed after he was named as a member of the Communist Party.
As a young man, Maraniss' father, Elliott, became interested in communism in part because he saw America as failing to meet its promises to its citizens. He grew up witnessing segregation, and commanded an all-black unit of the still-segregated Army. Maraniss' mother, Mary, was also a committed communist. In 1952, his father was subpoenaed by the House Un-American Activities Committee and immediately fired from his job at the Detroit Times.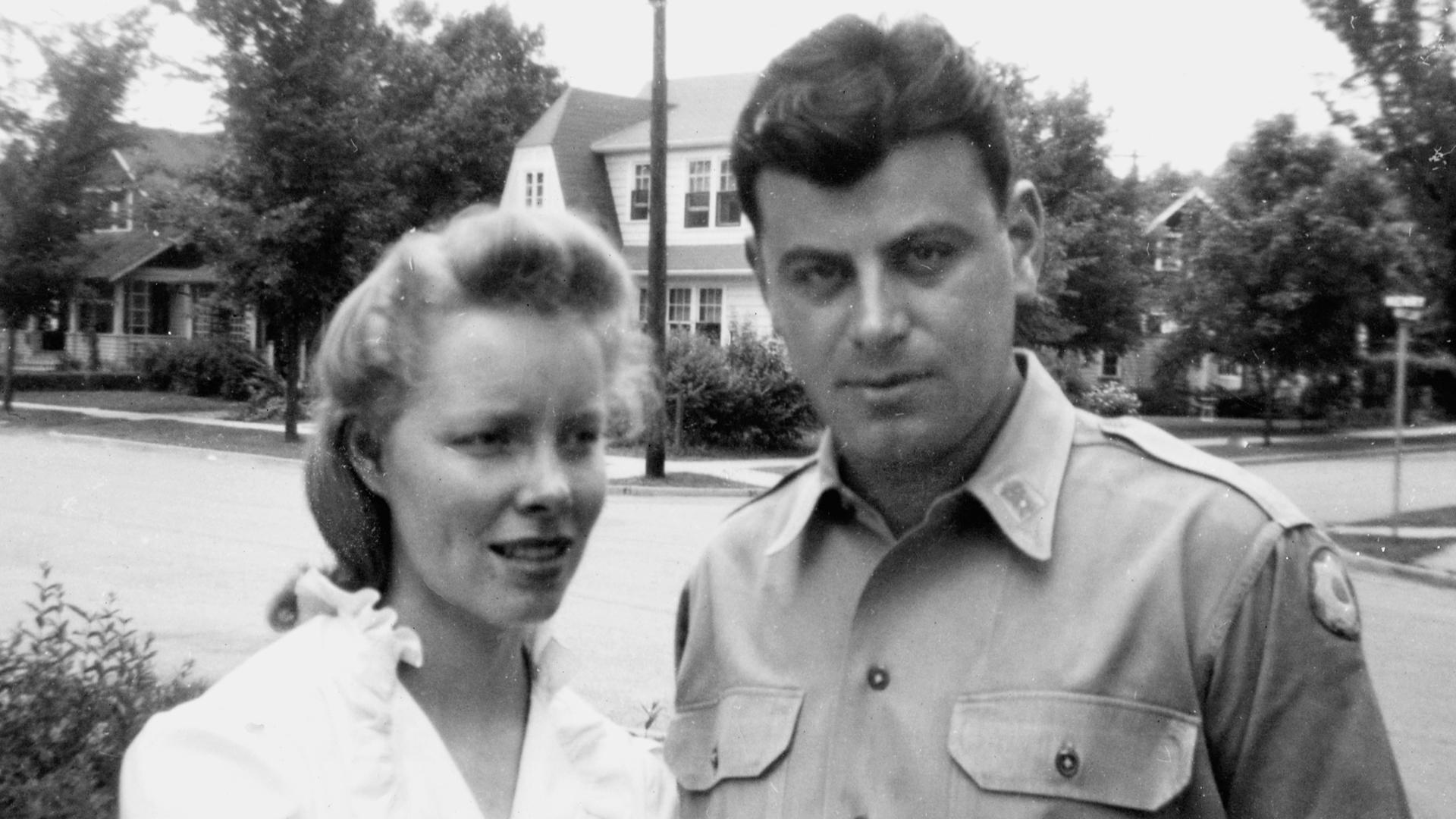 Elliott Maraniss on home leave in Ann Arbor with wife Mary in 1944 before heading to Camp Lee, Virginia, to command an all-black salvage and repair unit in the still-segregated U.S. Army. (Courtesy Simon & Schuster)
In spite of the personal nature of the book, Maraniss, an associate editor at The Washington Post, didn't shy away from applying his skills as a reporter to his own family's story. One of the book's most moving elements is a statement Maraniss found that his father wrote but was not allowed to deliver after he was subpoenaed.
"I was taught as a child and in school that the highest responsibility of citizenship is to defend the principles of the U.S. Constitution and to do my part in securing for the American people the blessings of peace, economic well-being, and freedom," Elliott Maraniss wrote. "I have tried to do that to the very best of my ability. And for doing just that — and nothing more — I have been summarily discharged from my job. I have been blacklisted in the newspaper business after 12 years in which my competency and objectivity have never once been questioned."
In his statement, Elliott Maraniss attempted to make clear the impact of the Red Scare. "I must sell my home, uproot my family and upset the tranquility and security of my three small children in the happy formative years of their childhood," he wrote. "But I would rather have my children miss a meal or two now than have them grow up in the gruesome, fear-ridden future for America projected by members of the House Committee on Un-American Activities."
Maraniss, who was just a toddler when his father was subpoenaed and fired, says his father weathered the harrowing experience with grace. "He emerged as a liberal but undogmatic optimist," Maraniss writes in "A Good American Family." "In politics and journalism, he taught me to be skeptical but not cynical, to root for underdogs, think for myself, be wary of rigid ideologies, and search for the messy truth wherever it took me. So many better-known figures of the Old Left had taken other paths, either toward neoconservatism and staunch anticommunism or toward bitterness and despair, but he had done neither."
---
Upcoming event
David Maraniss discusses and signs copies of his book Thursday evening at The Book Stall in Winnetka. The event is free and open to the public.
---
Related stories:
In 'Charged,' Journalist Looks at Role of Prosecutors in Mass Incarceration
How Guano Islands Helped Build an American Empire
Medal of Honor Recipient on His Path from Bullied Victim to War Hero
---