Shannon Harris (Courtesy City of Chicago, DCASE)
1. Boogie
The sounds and styles of house music – born in the Windy City – are sure to get you moving at the Chicago House Music Conference & Festival. The two-day outdoor music fest includes DJs on multiple stages and performances Friday by 8FatFat8, and Saturday by Shannon Harris and Gene Hunt. Bonus for insiders: On Thursday, free panel discussions catered to DJs, musicians and industry professionals take place at the Chicago Cultural Center, 78 E. Washington St., from 6-9 p.m.
Details: 6:30-9:45 p.m. Friday; 2-9:45 p.m. Saturday at Millennium Park, 201 E. Randolph St. Free / MAP
---
Find more fests: 2019 Summer Festival Guide
---
2. Ride
The early bird gets the road this Memorial Day weekend – and it's a good road to get. The annual Bike the Drive allows cyclists to take over a 15-mile stretch of Lake Shore Drive, from 57th Street to Bryn Mawr Avenue, without any vehicles to hold you back. Pedal as much or as little of the 30-mile loop as you like. Refuel at one of three rest stops along the route with water and light snacks. Organizers advise starting by 7 a.m. to maximize your time on the Drive. A post-ride pancake breakfast is also on tap (8 a.m.-noon in Grant Park) for an additional $10.
Details: 5:30 a.m.-noon Sunday along Lake Shore Drive. $55; $17 for kids age 17 and under / MAP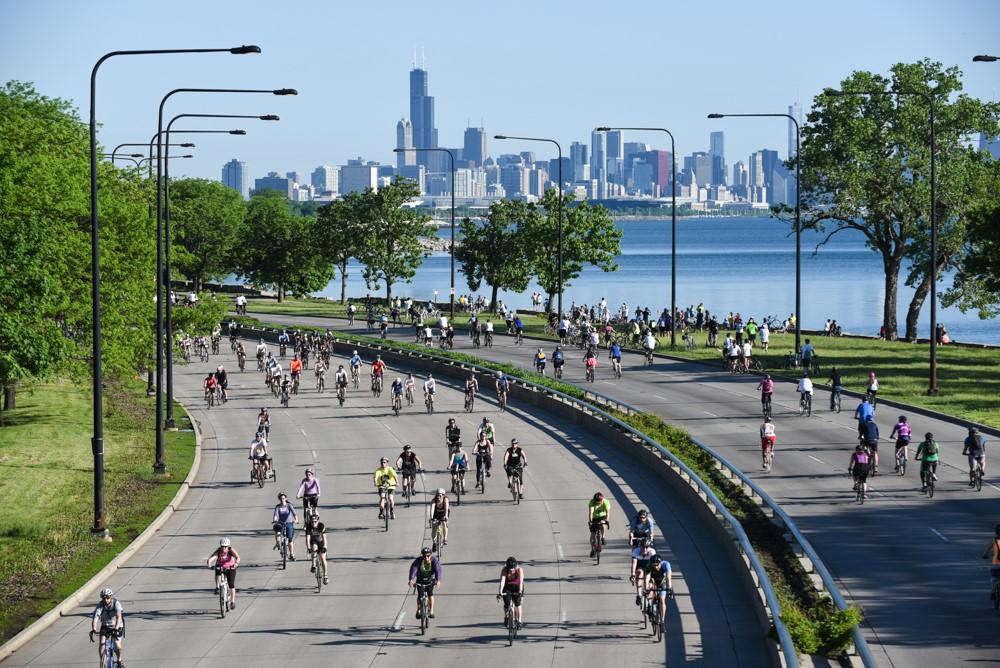 (Active Transportation Alliance / Facebook)
3. Jam
Community artists and local tribute bands play pop, rock and hits from the Dave Matthews Band on a pair of stages at the Belmont-Sheffield Music Fest. Headliners include Wedding Banned (Saturday) and Rod Tuffcurls & the Bench Press (Sunday). The community stage features DJ sets, karaoke, musical performances and a demonstration by the Japanese Cultural Center. Food, beer and wine vendors round it out.
Details: 11 a.m.-10 p.m. Saturday and Sunday along Sheffield Avenue between Belmont Avenue and Roscoe Street. $5 suggested donation / MAP
(Courtesy of Special Events Management)
4. Salute
Honor the men and women who have served our country at the Chicago Memorial Day Parade. A wreath-laying ceremony (11 a.m. at Daley Plaza) honors fallen heroes and Gold Star family members who have lost loved ones. Leading the parade this year is Major Gen. Marion Garcia, who has had multiple deployments and received numerous awards, including the Defense Superior Service Medal and Bronze Star Medal.
Details: Parade steps off at noon Saturday at State and Lake streets. Free / MAP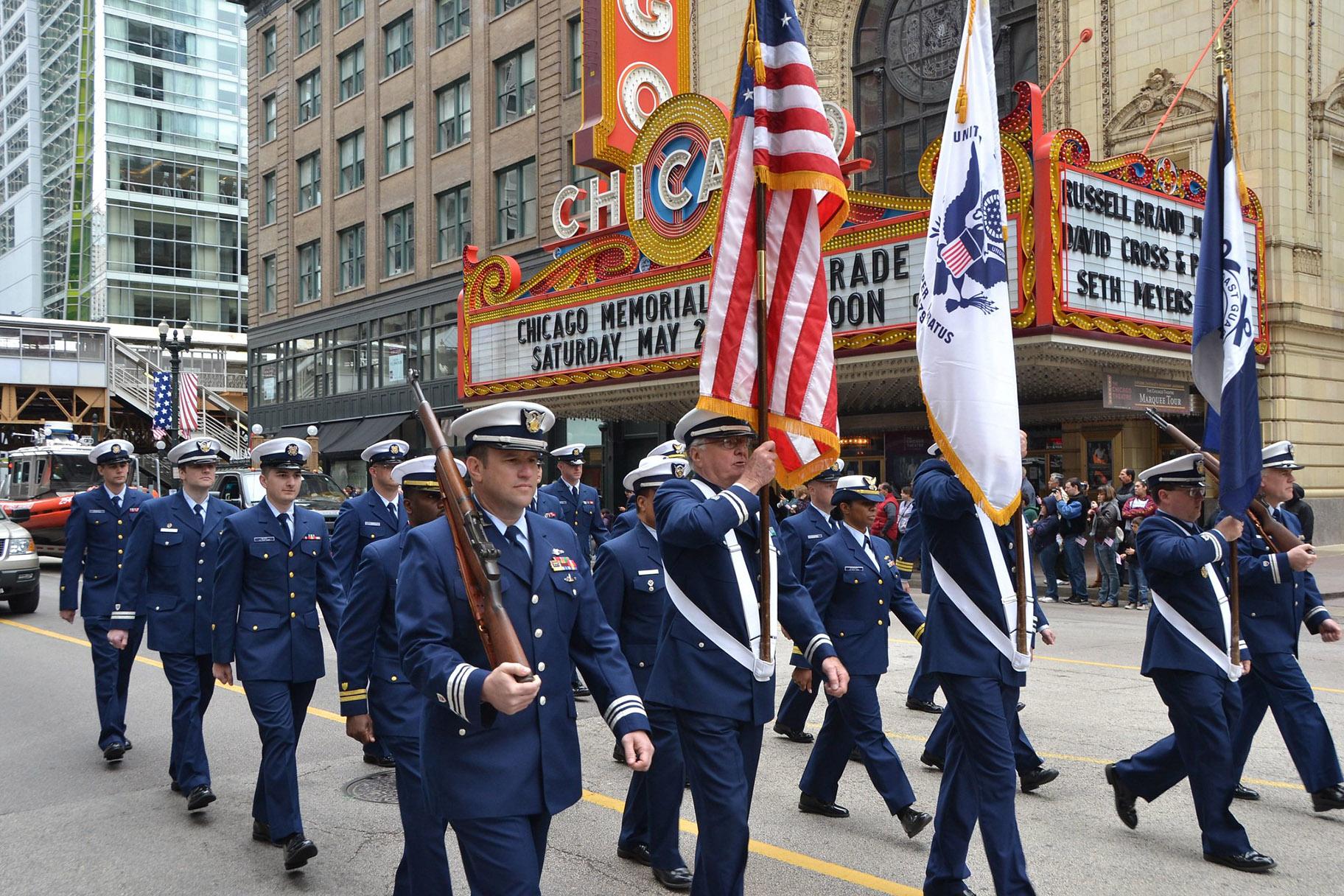 Members of the Coast Guard and Coast Guard Auxiliary march along State Street during the Chicago Memorial Day Parade on May 25, 2013. (Coast Guard News / Flickr)
5. Acquire
Ornamental busts, lamps, chandeliers and painted vases that have adorned the Rogers Park restaurant Gullivers Pizza and Pub are among the many items for sale at the four-day Gullivers Estate Sale. How it works: At 10 a.m. each day, tickets will be handed out to customers in line to view and purchase items. The ticket system allows for crowd control inside the restaurant, according to the appraiser. No need to hit the ATM machine before heading over – both cash and credit will be accepted.
More on this: "Chicago Tonight" tours the restaurant and its antiques.
Details: 11 a.m.-5 p.m. Friday-Monday at Gullivers Pizza and Pub, 2727 W. Howard St. Free / MAP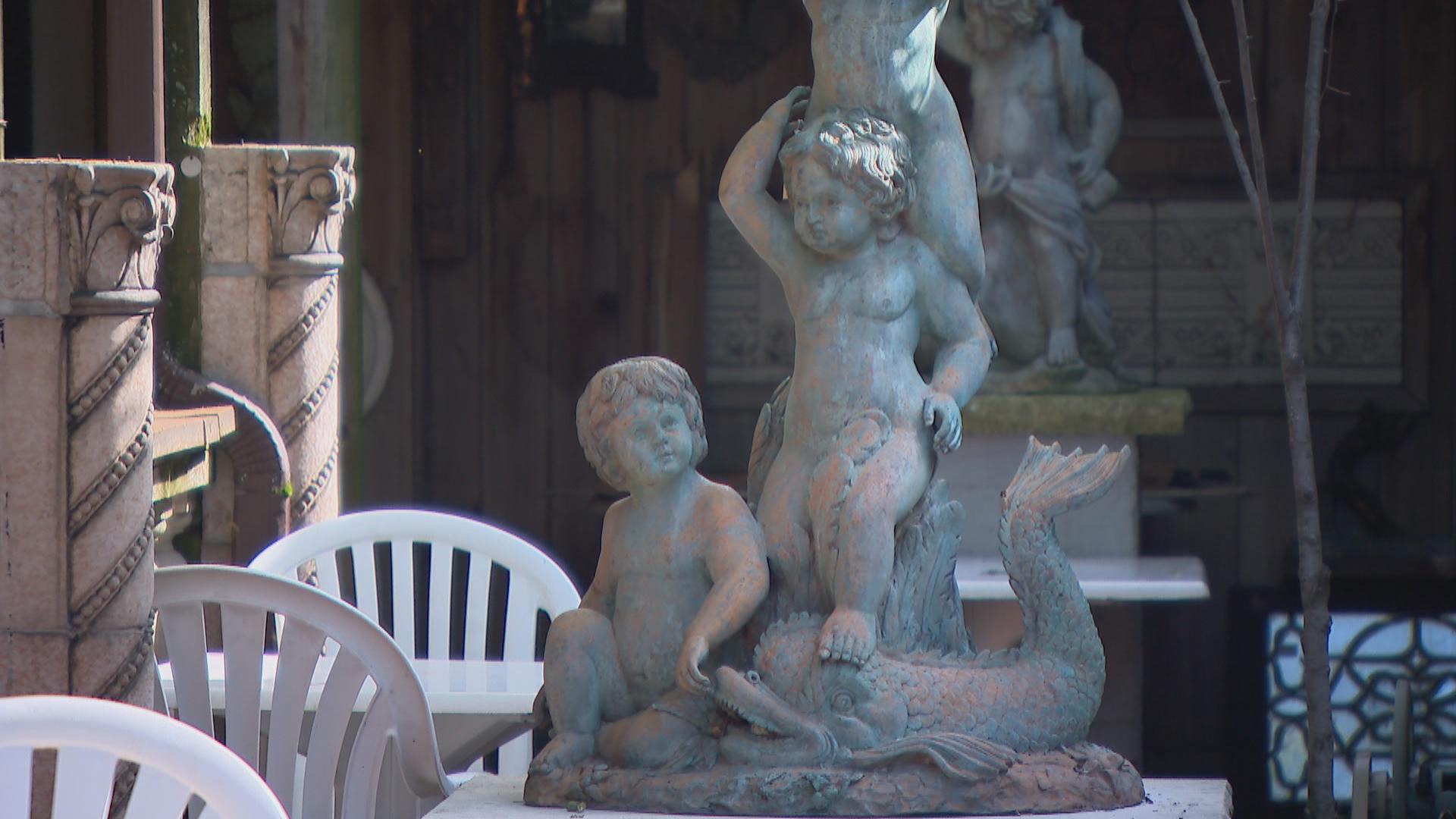 6. Marvel
High-flying acrobats, juggling clowns and classical musicians team up for the Chicago Philharmonic & Cirque de la Symphonie. Strongmen, aerialists, clowns and mimes perform onstage alongside the orchestra to classic cinematic scores, including selections from "Harry Potter and the Sorcerer's Stone," "Superman" and "Star Wars."
Details: 7:30 p.m. Sunday at the Harris Theater for Music and Dance at Millennium Park, 205 E. Randolph St. $30-$125; $10 and up for children and students / MAP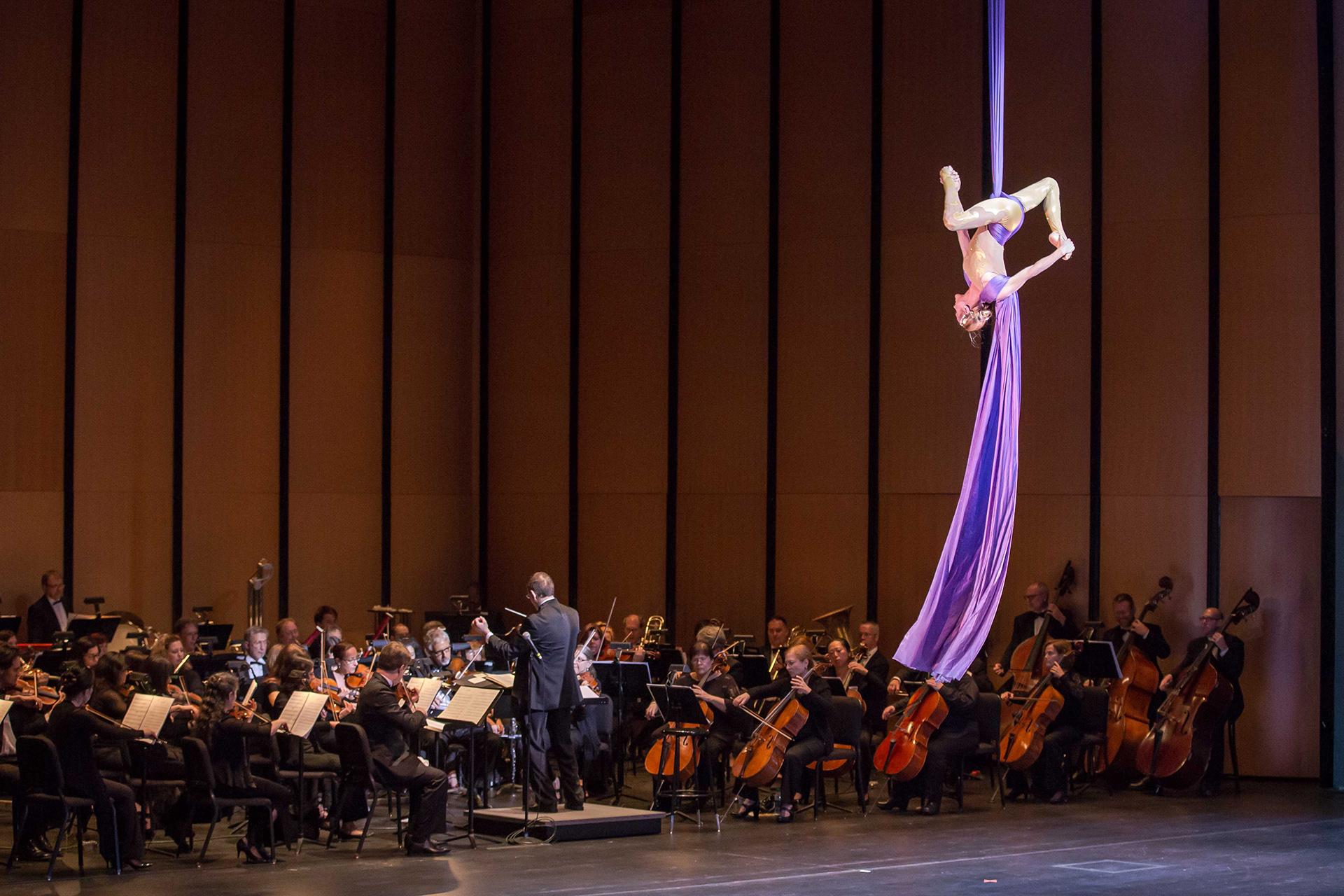 (Photo by Elliot Mandel Photography)
7. Chow down
Traditional Mexican dishes, an open-air market and lucha libre wrestling are among the highlights of the 10th annual Mole de Mayo. A mole cook-off pits local chefs and restaurants against each other for the coveted crowns: Mole de Mayo's Best Mole Award and People's Choice Award.
Details: Noon-10 p.m. Friday and Saturday; noon-9 p.m. Sunday at Ashland Avenue and 18th Street. $5; $10 for families / MAP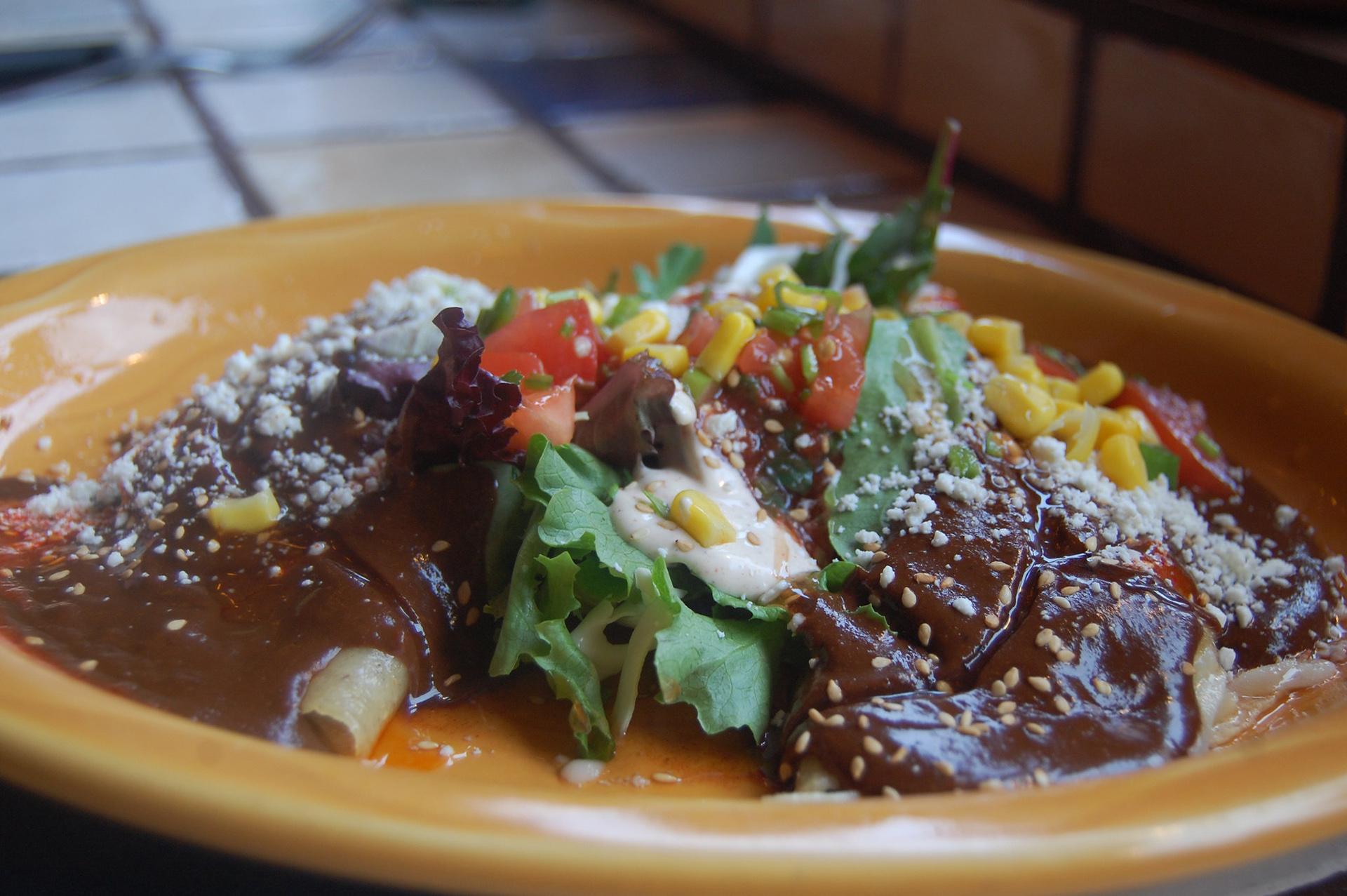 (stu_spivack / Flickr)
8. Rummage
Described as the "ultimate vintage lifestyle experience," the Randolph Street Market offers a vast array of vintage clothes, jewelry and décor, as well as modern pieces. Learn how to transfer plants into vintage urns from Christy Webber, who will be hosting live potting demonstrations. Dogs and kids are welcome – the latter of which can enjoy a petting zoo.
Details: 10 a.m.-5 p.m. Saturday and Sunday at 1341 W. Randolph St. $10-$12; $5 for students and seniors; free for kids under age 11 / MAP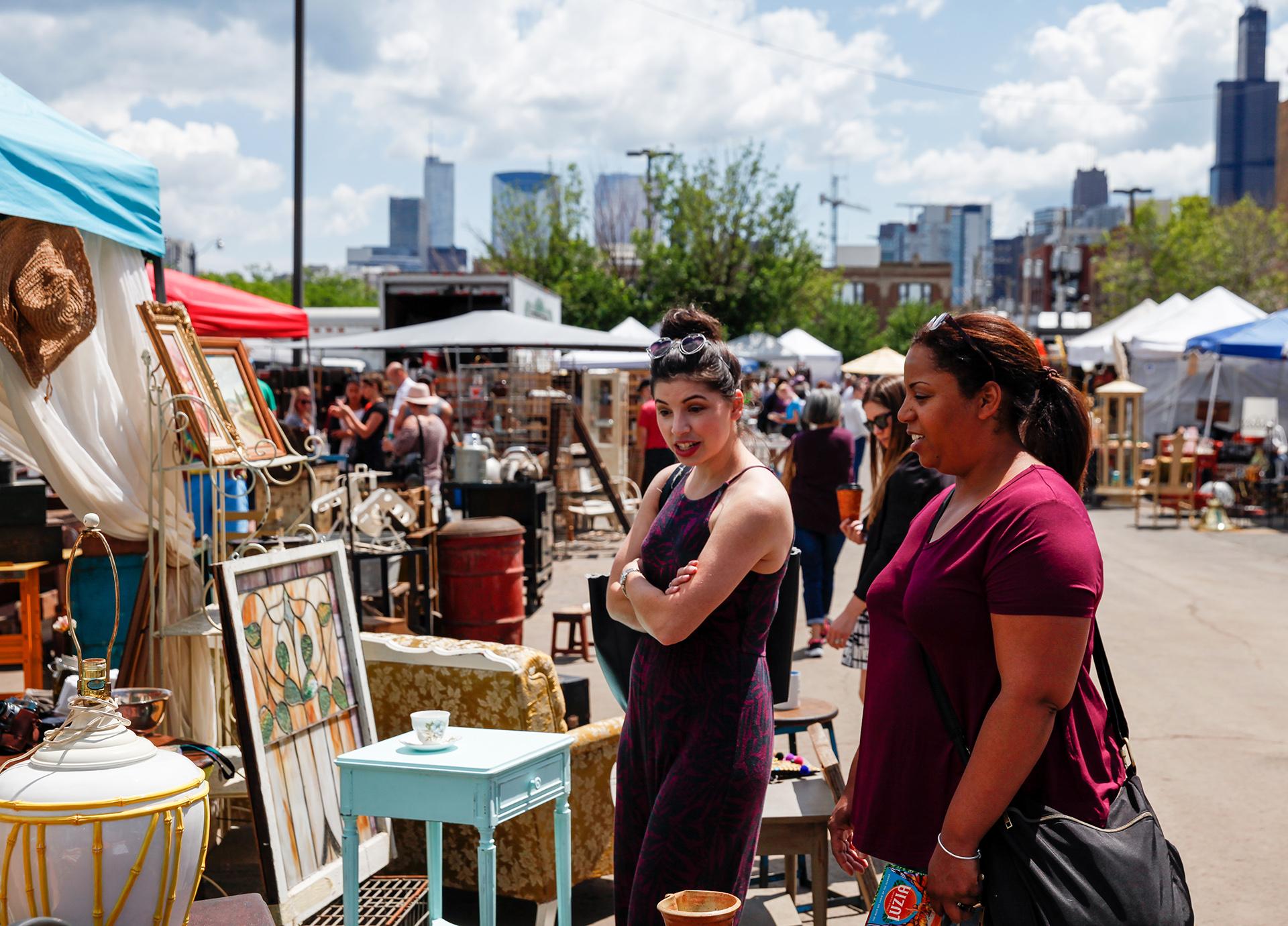 (Courtesy of Randolph Street Market)
9. Buzz
Among the blooms and lush green foliage at the Morton Arboretum, something unexpected grows: an 8-foot-long bright pink dragonfly, for one, and a humongous hummingbird drinking nectar from a flower. Those are two examples of the 15 nature-inspired sculptures created with an unlikely material: LEGO. The exhibit "Nature Connects: Art with LEGO Bricks by Sean Kenney" seeks to showcase meaningful connections found in nature. Aside from all that, it just sounds like something neat to see.
Details: Exhibit opens Friday; 9 a.m.-6 p.m. daily through Sept. 15 at The Morton Arboretum, 4100 Illinois Route 53, Lisle. $15; $13 seniors; $10 kids ages 2-17; free for kids under age 1 / MAP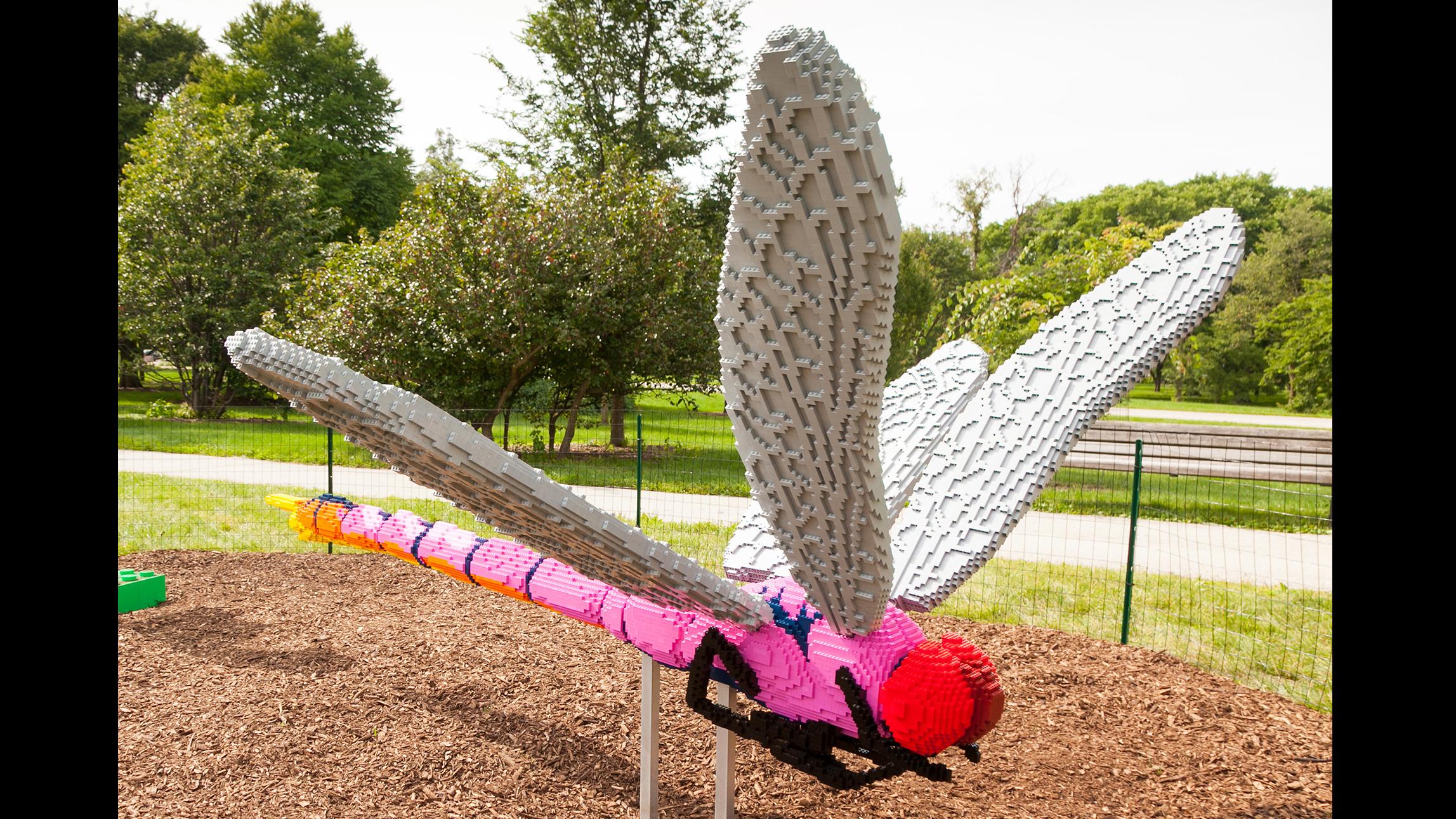 (Copyright © 2014 Michael Hudson)
10. Say 'Sláinte!'
Irish music and dance, unlimited carnival rides, a petting zoo and Irish sausage-eating contest are tap at the annual Chicago Gaelic Park Irish Fest. Dine on traditional Irish fare and wash it down with a cold beer or a cup of Irish tea. On Monday, get free carnival rides.
Details: 4-11 p.m. Friday; 2-11 p.m. Saturday; 1-11 p.m. Sunday; 9 a.m.-2 p.m. Monday at Chicago Gaelic Park, 6119 147th St. Oak Forest. $18; $15 for kids ages 12 and under / MAP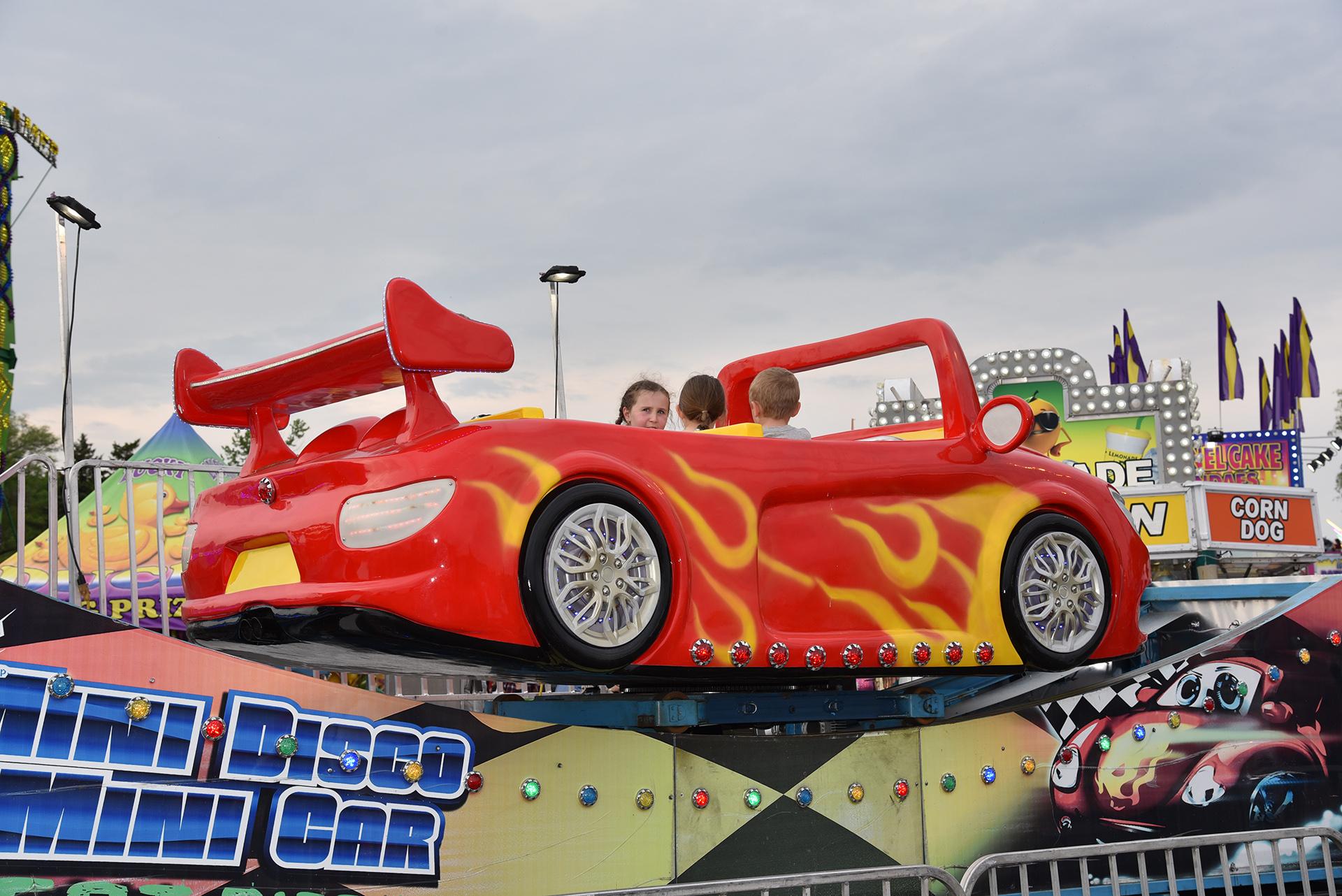 (Courtesy of Chicago Gaelic Park Irish Fest)
11. Plug in
A brave new world of wearable tech is the focus of the exhibit "Wired to Wear." Highlights include a customized jet suit, athletic gear that measures biometric data and a dress and matching headwear that displays your brain waves as a neon light show.
More on this story: Go behind the scenes of the exhibition with "Chicago Tonight."
Details: 9:30 a.m.-5:30 p.m. every day except Sunday (11 a.m.-5:30 p.m.) through Jan. 5, 2020 at the Museum of Science and Industry, 5700 S. Lake Shore Drive. $12; $9 kids ages 3-11 in addition to general museum admission / MAP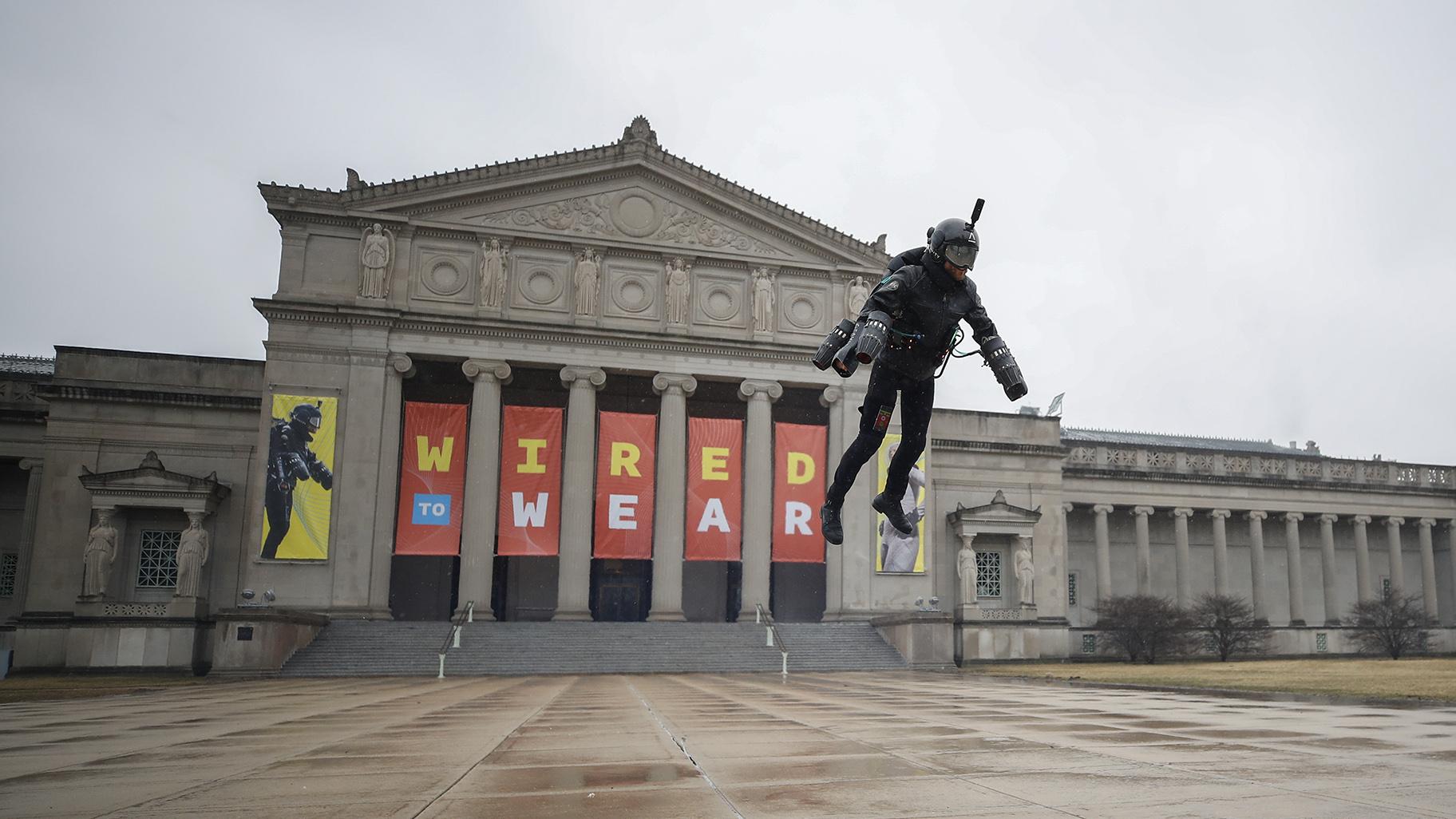 Richard Browning of Gravity Industries demonstrates his Jet Suit as he takes off from the steps of the Museum of Science and Industry in Chicago. (Courtesy of MSI Chicago)
12. Serenade
Classical music fans, here's your chance to enjoy live lakefront performances from Third Coast Baroque and Chi-Guys and meet the hosts of our sister station: the WFMT Beach Party. Contests, games, prizes and summertime recordings round things out. Bonus: You get a sweet WFMT beach ball just in time for the season.
Details: 10 a.m.-4 p.m. Monday at Theater on the Lake, 2401 N. Lake Shore Drive. Free / MAP
---
Events listed are subject to change. We recommend double-checking times and locations before you head out the door. Want to share your upcoming events with us for consideration in a future roundup? Send us an email.
---