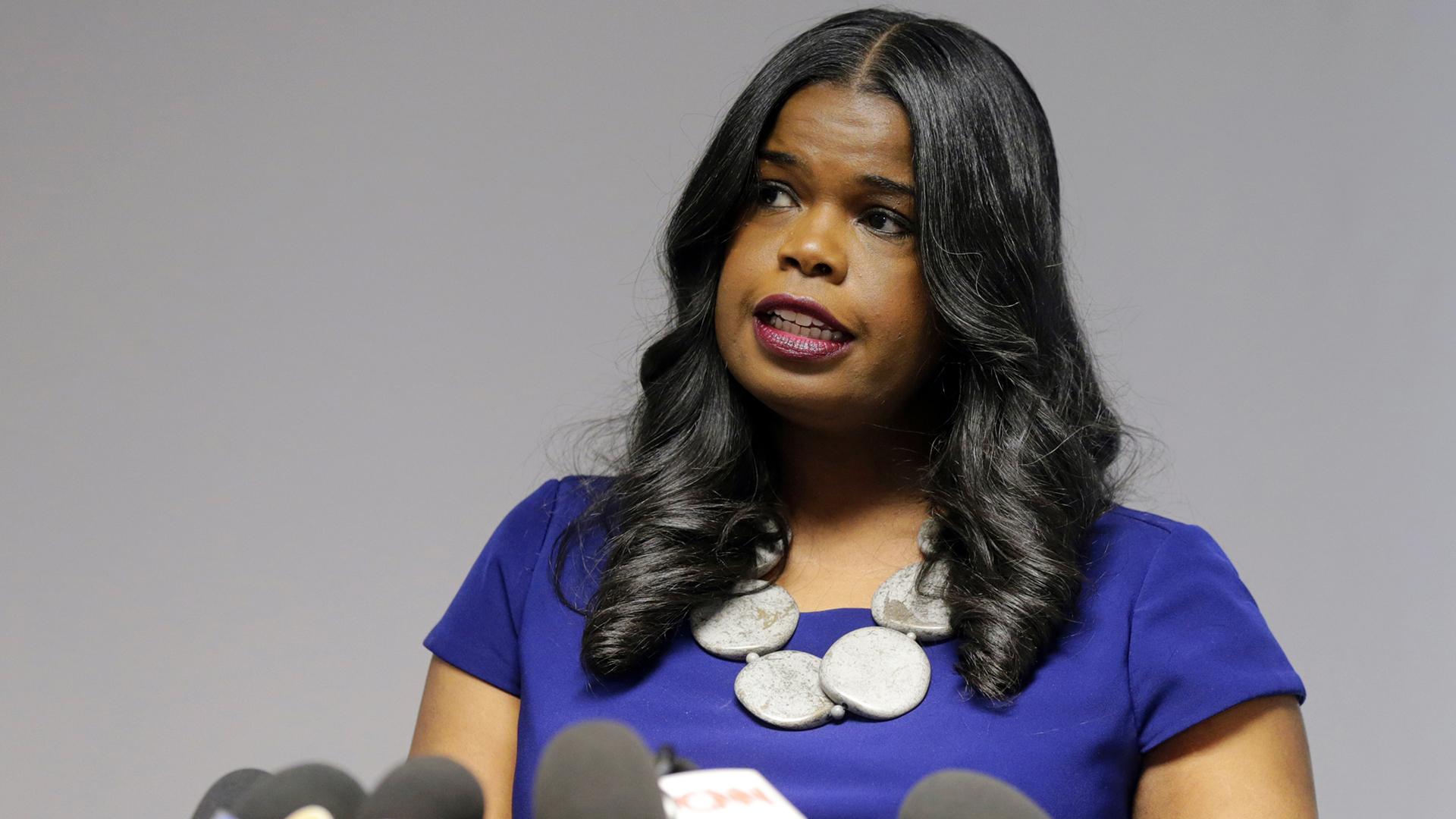 This Feb. 22, 2019 file photo shows Cook County State's Attorney Kim Foxx speaking at a news conference in Chicago. (AP Photo / Kiichiro Sato, File)
Cook County State's Attorney Kim Foxx and her top assistant will not have to testify about their actions in dismissing the criminal charges against "Empire" actor Jussie Smollett despite a request for a special prosecutor to investigate how that case was handled.
Cook County Judge Michael Toomin on Friday quashed subpoenas filed by former Illinois Appellate Court Judge Sheila O'Brien that sought to compel Foxx, First Assistant State's Attorney Joseph Magats and Smollett to appear or testify.
O'Brien filed a motion to bring in a special prosecutor last month to investigate what she has called the state's attorney's "mishandling" of the Smollett case.
Toomin also denied O'Brien's requests seeking a new out-of-county judge and a change of venue. O'Brien also sought an explanation as to how Toomin was chosen to handle Friday's hearing – a request that was also denied.
"I don't think you're entitled to that, certainly no authority for that," Toomin told O'Brien.
Toomin did not rule Friday on the request for a special prosecutor.
Presiding Criminal Court Judge LeRoy Martin Jr., who was initially handling the case, decided last week to transfer the case to Toomin, a well-respected, veteran judge. O'Brien had suggested Martin should recuse himself because his son works as an assistant state's attorney under Foxx.
Martin balked at the notion he was somehow biased because of that, but ultimately chose to transfer the case. Still, O'Brien wanted to know why the case was handed to Toomin rather than a randomly selected judge or someone outside of Cook County. She specifically wanted to know who was involved in that decision and how it all went down.
"We're all at a loss as to how this got here," O'Brien said.
Assistant State's Attorney Cathy McNeil-Stein said it was "insulting" for O'Brien to imply something improper had occurred between Martin and Toomin. She also said O'Brien's requests were often "long on conclusory statements" but "abundantly short on the law."
Other investigation underway
The Cook County inspector general is already reviewing Foxx and her office's handling of the Smollett case, which has garnered national headlines for months. In March, prosecutors suddenly dropped more than a dozen felony disorderly conduct charges against the actor.
Smollett told police he'd been beaten in the early morning hours of Jan. 29 by two men who were yelling racist and homophobic slurs at him. But Chicago police detectives determined the actor orchestrated the attack on himself and he was charged for filing a false police report.
Early in the investigation, Foxx recused herself after she had contact with Smollett's family and associates about the case when the actor was still considered a victim. But text messages obtained through a Freedom of Information Act request in April showed Foxx continued speaking about the case with Magats after she had recused herself.
Smollett has maintained his innocence and, through his attorneys, has opposed the request for a special prosecutor.
Despite Toomin's rulings Friday, O'Brien still has options to move the case. The judge informed her that she is able to petition the state Supreme Court to appoint a new judge or move the case out of Cook County.
All parties are due back in court to discuss the special prosecutor request on May 31.
Contact Matt Masterson: @ByMattMasterson | [email protected] | (773) 509-5431
---
Related stories:
Recusal Request Derails Hearing on Special Prosecutor in Smollett Case
Foxx Opposes Special Prosecutor in Smollett Case
2 Major Cases Add Up to Big Doubts About Chicago Prosecutor
Confused by Jussie Smollett Case? Here's What You Need to Know.
Trump Calls on FBI, DOJ to Review Jussie Smollett Case
Kim Foxx Backs Dismissal of Charges in Jussie Smollett Case
---