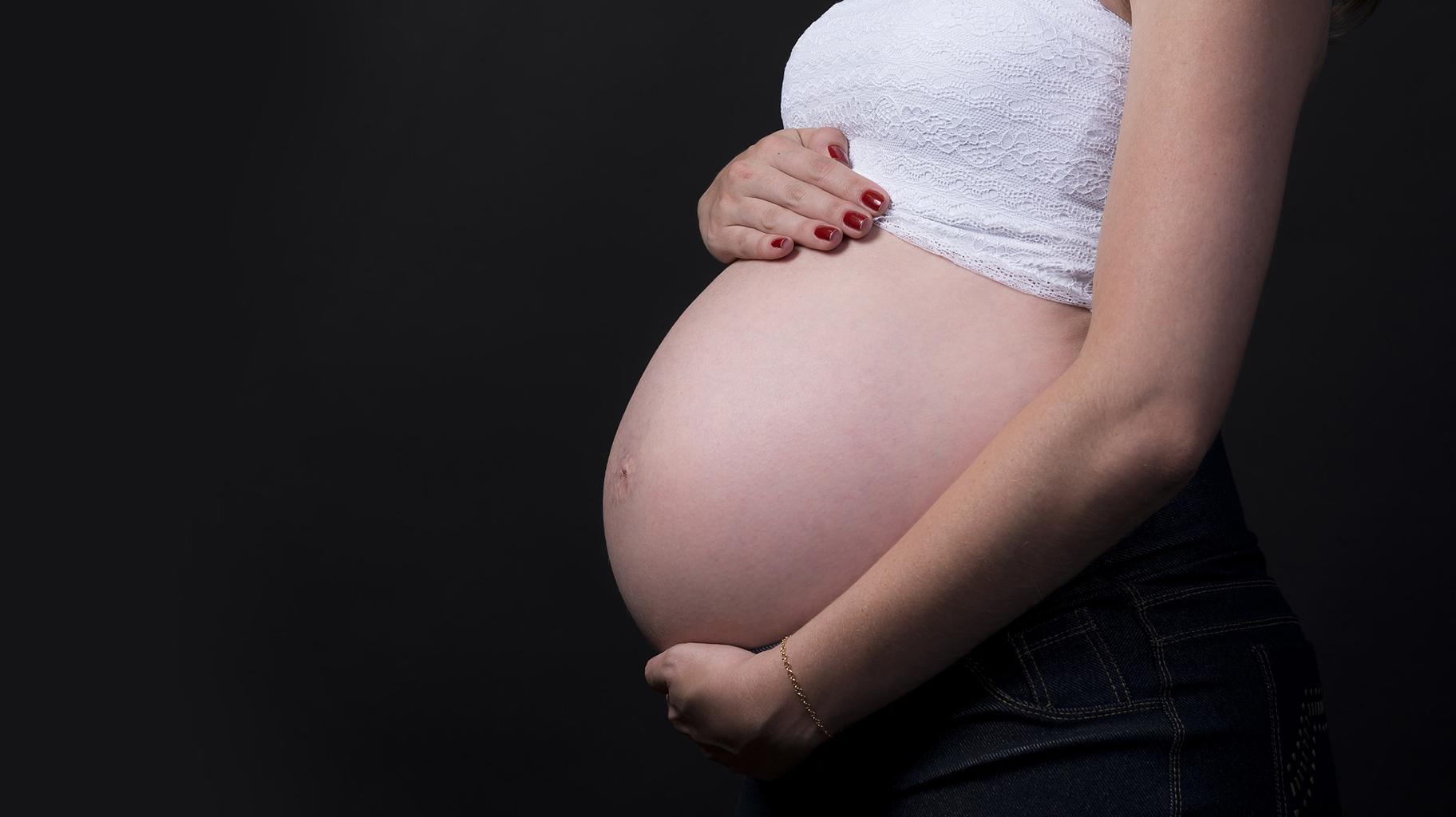 (Fotorech / Pixabay)
A first-of-its-kind study released last week finds that about 4 percent of women incarcerated in state prisons across the U.S. were pregnant when they entered jail.
Researchers said the study represents the first comprehensive look at the frequency and outcomes of pregnancies among women imprisoned in the U.S. Although women have for years made up the fastest-growing segment of the incarcerated population in the country, federal agencies and state prison systems have for the most part neglected to track such information, researchers said.
"The fact that nobody collected these data before signals just how much this population is neglected," said Carolyn Sufrin, an assistant professor in gynecology and obstetrics at Johns Hopkins Medicine and leader of the Pregnancy in Prison Statistics study, during a teleconference last week.
For the study, published last week in the American Journal of Public Health, researchers collected data showing that nearly 1,400 women were admitted to 22 state prison systems and all federal prisons over one year spanning 2016 to 2017. The prisons that participated in the study represent 57 percent of imprisoned women in the U.S.
Of the pregnancies that ended while women were in custody, about 92 percent resulted in live births, six percent were miscarriages and 1 percent ended in abortion.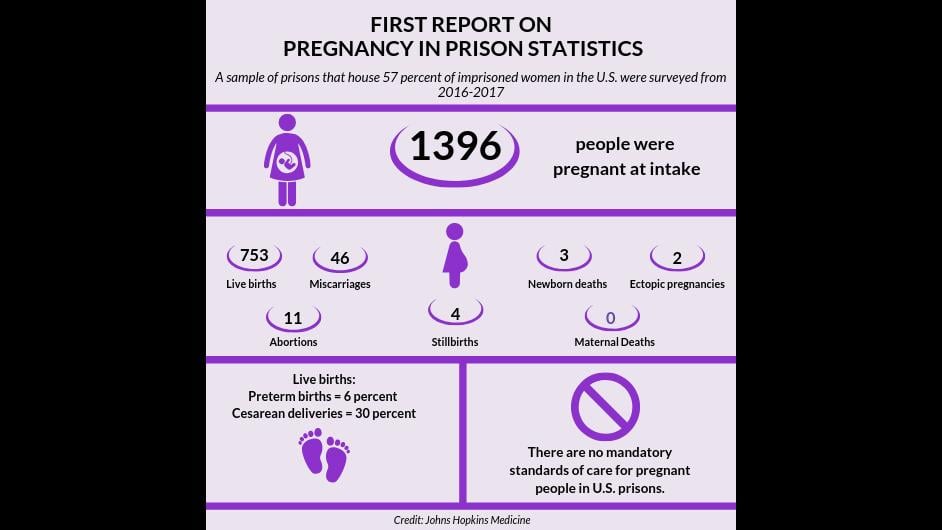 (Courtesy Johns Hopkins Medicine)
Outcomes varied significantly by state. For example, Texas and Ohio had an average of 61 and 43 pregnant women, respectively, in their prisons on the last day of the month throughout the study, well above the national average of 10 pregnant women per prison system. The study notes that Texas has the largest population of incarcerated women in the U.S., while Ohio has the fourth-highest.
In Illinois, 35 pregnant women entered prisons during the yearlong study. Researchers were unable to calculate the percentage of incarcerated women who were pregnant because of incomplete data on the total female population in the state's prisons.
At Logan Correctional Facility in Lincoln, the state's only women's prison, there are an average of 14 pregnant women in custody at any given time, said Glen Austin, the prison's warden. 
"Women's rights in the justice system are as important to me as overall criminal justice reform in itself," Austin said, adding that the prison is preparing to open a new pregnancy wing that will offer additional services for pregnant women. 
Sufrin said the variations from state to state could be impacted by a number of factors not measured in the study, such as state sentencing laws, prison health care policies and public access to reproductive health care.
Sufrin said she hopes the study will help improve care for incarcerated pregnant women throughout the country. She said that though women who are pregnant while incarcerated have a constitutional right to access health care, there are no national standards of care for imprisoned pregnant women.
The study should also serve as a wake-up call to medical professionals, in addition to policymakers and prison officials, Sufrin said.
"It's just not something that's on their radar," she said about her colleagues in the medical field. "Medical professionals who care about health equity, who care about providing standards of medical care to every person, they have to pay attention to these data."
Researchers noted that their study did not assess how far along in pregnancy women were upon entering the prison system, the size of prisons, pregnancy testing policies and other factors that could play a role in pregnancy outcomes.
The study also did not include details about individual pregnancy outcomes, but Sufrin said researchers hope to collect more information on the experiences of pregnant women in custody through interviews and by assessing the quality of maternity care across prisons.
Researchers did track outcomes for babies born over the course of a study in a select number of prisons but have not yet analyzed the data, Sufrin said.
Contact Alex Ruppenthal: @arupp | [email protected] | (773) 509-5623
---
Related stories:
Project Examines Pregnancy in Illinois, Cook County Prisons
Cook County Jail Expands Family Planning, Birth Control Services