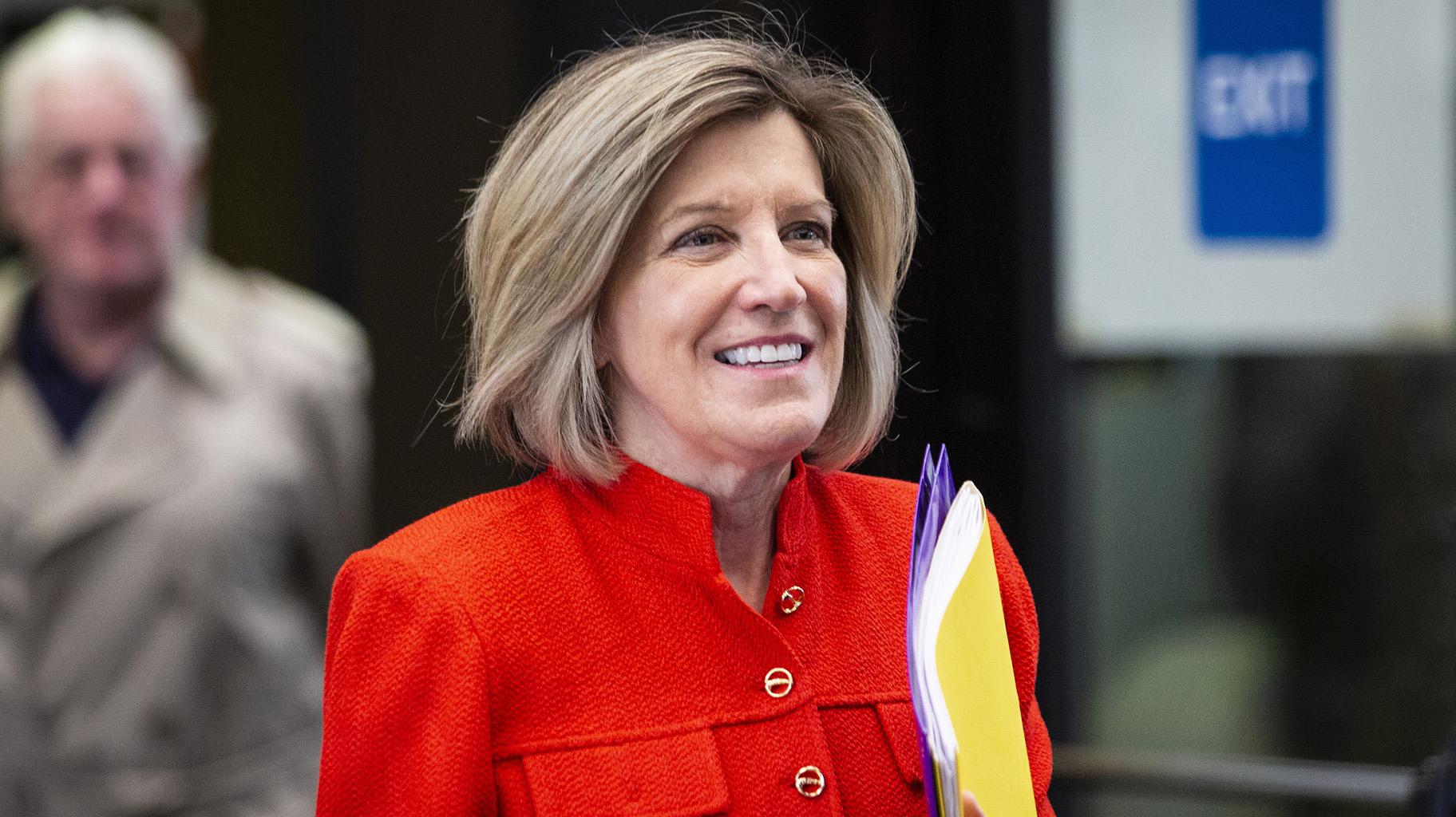 Former state appeals court Judge Sheila O'Brien walks out of the Leighton Criminal Courthouse in Chicago after a hearing about appointing a special prosecutor to investigate the Cook County state's attorney's office handling of "Empire" actor Jussie Smollett's case, Thursday, May 2, 2019. (Ashlee Rezin / Chicago Sun-Times via AP)
CHICAGO (AP) — A judge in Chicago says another judge will decide if a special prosecutor is needed to investigate why the state prosecutor's office dropped charges accusing Jussie Smollett of staging a racist, anti-gay attack against himself.
Judge LeRoy Martin Jr. insisted Friday he was merely transferring the matter, not recusing himself.
Former Illinois appellate Judge Sheila O'Brien had asked for a special prosecutor to examine why the office of Cook County State's Attorney Kim Foxx dropped charges against the "Empire" star.
O'Brien asked Martin last week to recuse himself because his son is a prosecutor in Foxx's office. Prosecutors opposed Martin's recusal, saying it wasn't necessary and would set a bad precedent.
The Chicago Tribune cites Martin as saying "the appearance of justice is important" and so the transfer was "prudent."
---
Related stories:
Recusal Request Derails Hearing on Special Prosecutor in Smollett Case
Foxx Opposes Special Prosecutor in Smollett Case
2 Major Cases Add Up to Big Doubts About Chicago Prosecutor
Confused by Jussie Smollett Case? Here's What You Need to Know.
Trump Calls on FBI, DOJ to Review Jussie Smollett Case
Kim Foxx Backs Dismissal of Charges in Jussie Smollett Case
---