Most of us want to leave some kind of mark on the world – to have an impact. In recent years, Bob Connors found a new passion and expertise – and he's now offering it to the world.
"There are actually certain advantages to knowing that you have a limited life span left," Connors says.
"When you're told it's going to be measured in months, rather than years, it gives you an opportunity to make arrangements for things – like the collection."
Connors began collecting rare books about five years ago. He acquired some 400 volumes – many from the earliest days of books. And then, just six months ago, he learned he had incurable pancreatic cancer.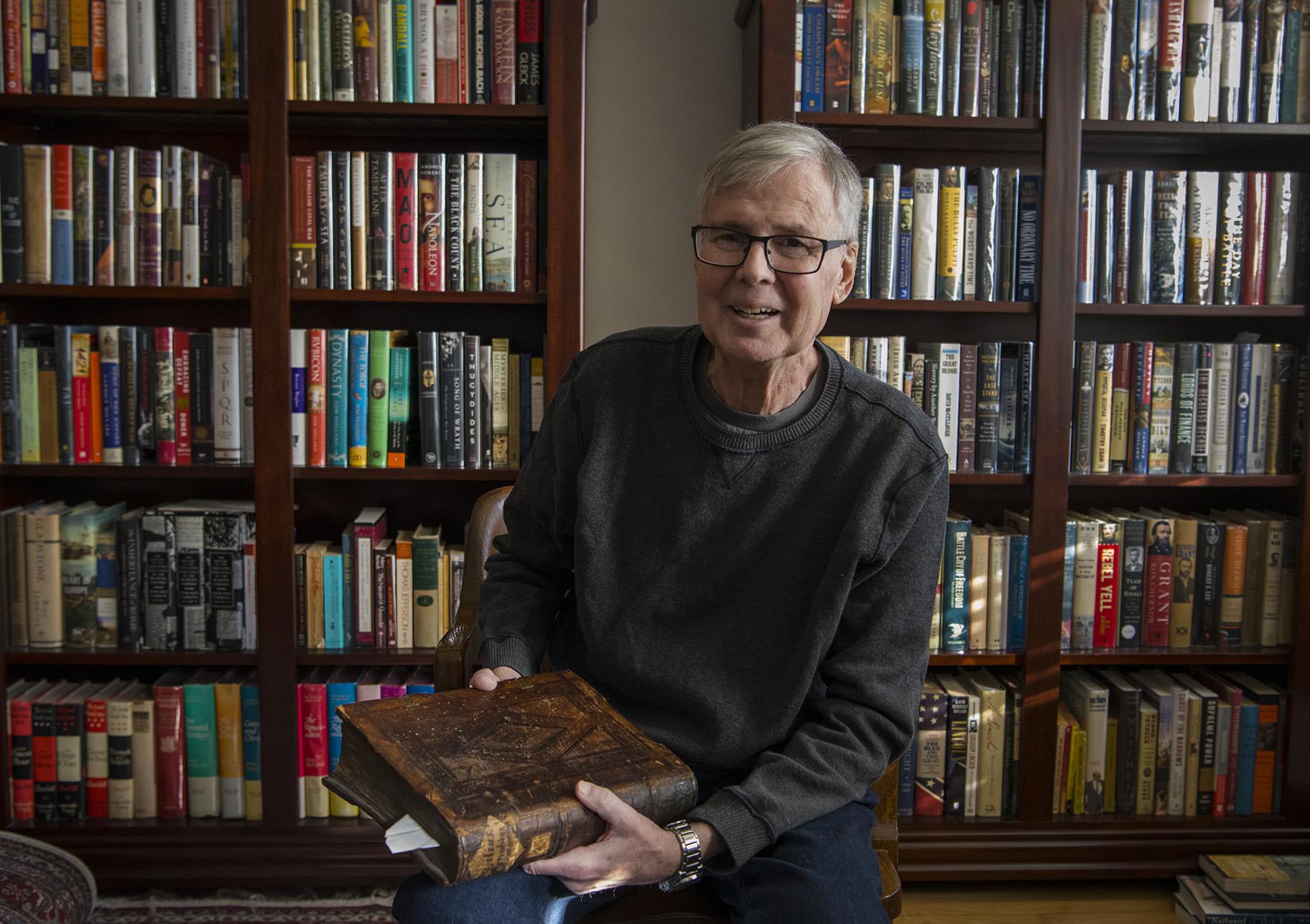 Bob Connors (Credit: University of Chicago)
Soon after that diagnosis, Connors decided to offer his collection to the University of Chicago, which he credits with inspiring his passion.
"When I retired, I told myself I was going to do two things: I was going to travel and study," Connors said.
That was 10 years ago when Connors was 60.
Since then, Connors and his wife and daughters have traveled around the world. And he has studied in what the University of Chicago calls its Basic Program – in-depth classes in the great books of western civilization.
As Connors dove into the ideas, he became especially fascinated by the books themselves.
"Books are an opening to an intellectual and magical world," he said. "All these great stories and great ideas are embodied in these books."
Connors bought rare editions of the books he was studying, starting with the Victorian-era writer Thomas Hardy. He collected nearly all of Hardy's works.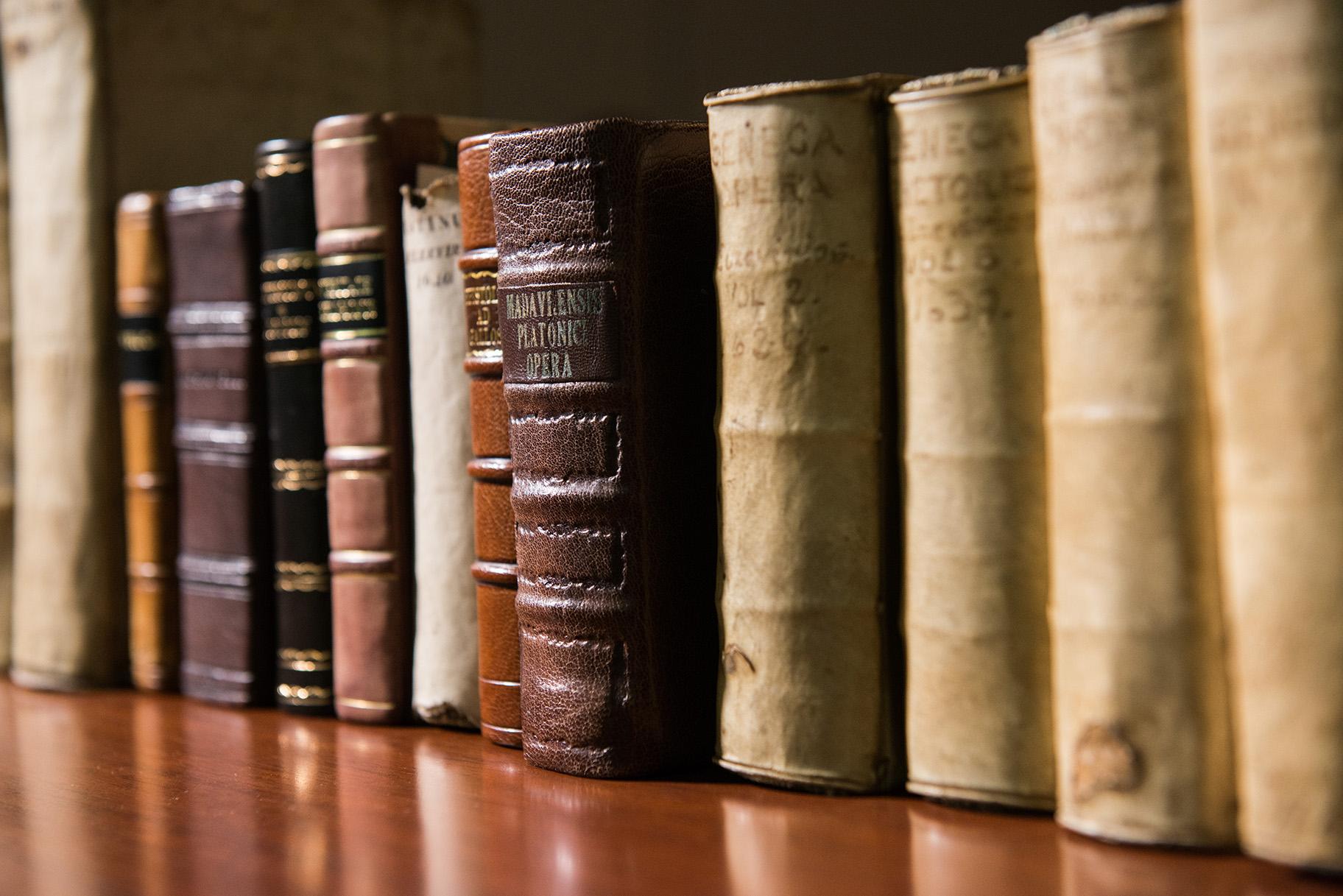 (Credit: University of Chicago)
As his studies moved back in time, it was the oldest books that captivated him because of the way they made knowledge more accessible.
"Before that, you know, you had to be in a monastery or in a library to get access to these texts. I think there's a strong argument that these physical books were part of what ended the Middle Ages and ushered in the modern world as we know it now," he said. "And so these are culturally important items. And that's why I'm so happy that they found a really good home."
Elizabeth Frengel is the curator of rare books at the University of Chicago Library. She says the collection is remarkable for its representation of the history of early printing.
"We call those 'incunabula' – it comes from the Latin words meaning 'from the cradle,'" she said.
Incunabula are books printed before 1501.
"His collection includes 12 incunable titles. And that increased our holdings here at the University of Chicago libraries significantly," Frengel said.
Incunabula are so prized by scholars that every book is tracked in an online database.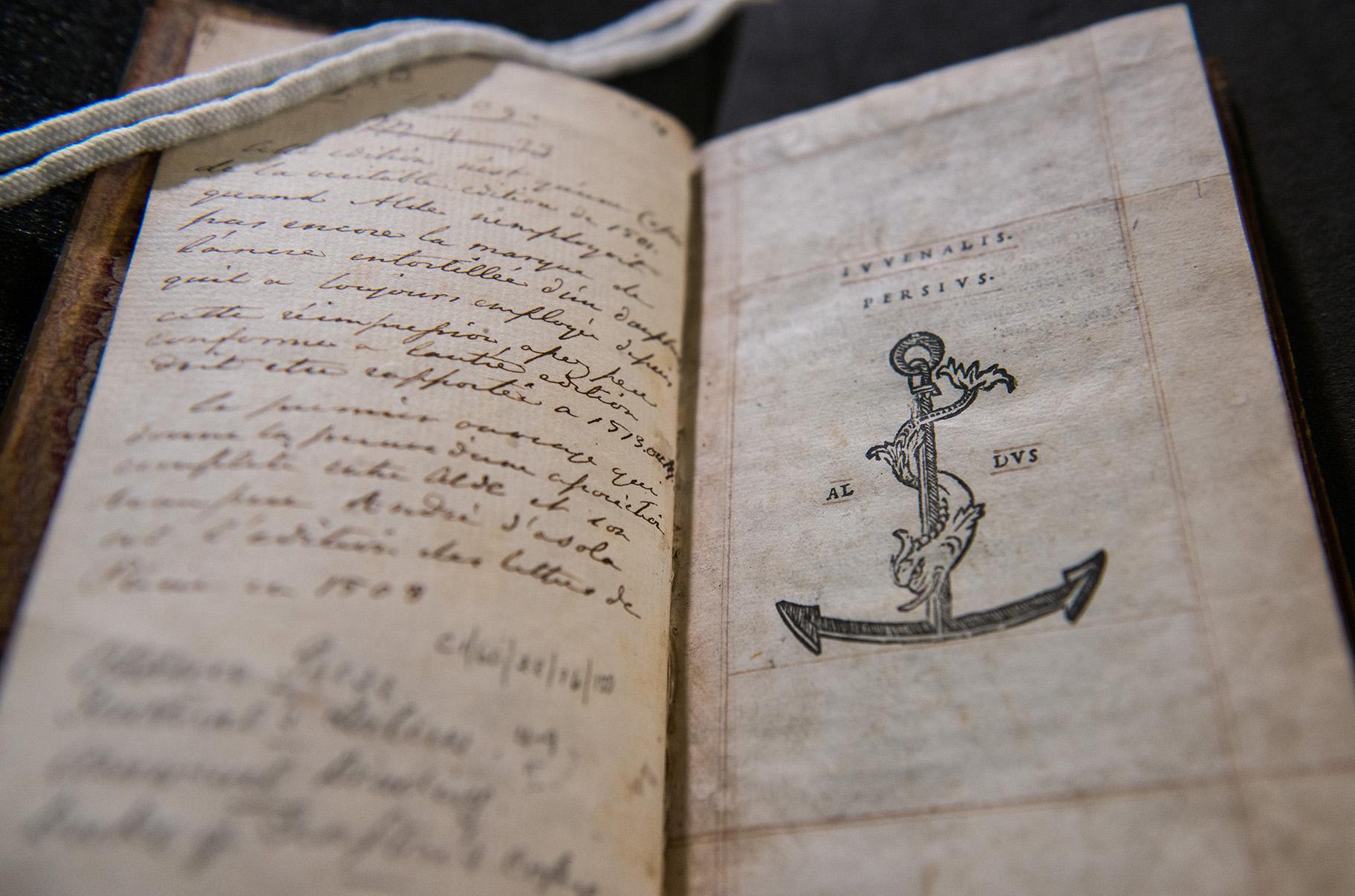 (Credit: University of Chicago)
When Connors first met with Frengel, he mistakenly thought he'd have to convince her of his collection's scholarly value. He brought with him his favorite incunabulum, St. Augustine's "Confessions" – but first he checked the database.
"And I said, 'You don't have a copy of it. These other people have copies of it. You need to have a copy of this,'" Connors remembers telling Frengel. "And she agreed."
The collection has been appraised at nearly half a million dollars. But Frengel says it takes much more than money to assemble this significant a collection in just five years.
"Connors is very knowledgeable about book history and that is a knowledge that he acquired through his collecting and through his reading in the basic program," she said.
Connors points out another value of these old books: scribbles in the margins.
If you buy a modern used book, notes in the margins reduce their value. But in a 500-year-old book, these notes are gold.
"Scholars will come in just to read the marginalia. They want to know how scholars back then interpreted these books," Connors said.
Despite the monetary value of the collection, Connors says he preferred to donate it as a whole rather than sell it off in pieces.
"I'm convinced that this is the right place," he said.
"One of the things about knowing you have a limited time left … One thing you think about is legacy. What mark have I left in the world? What will live beyond me? And this collection will. This is a very important part of my legacy that I'm very proud of, frankly.
"These books which have survived – in some cases 500 years – they'll be around for another 500 years," he said. "And scholars will still want to come and look at the actual books."
---
More on this story
This story was originally published on May 1. On Tuesday, June 18, we spoke with Bob Connors and were pleased to hear that his health has been stable enough that he could attended his daughter's wedding earlier this month.  
And he has continued collecting rare books, buying several more and donating them to the University of Chicago. 
---
Related stories:
130 Artists Unite to Complete Chicagoan's Graphic Novel
'Grace' Captures Breast Cancer Survivor's Journey, Mastectomy Tattoo
'Left Boob Gone Rogue' an Insightful, Humorous Blog About Breast Cancer
---