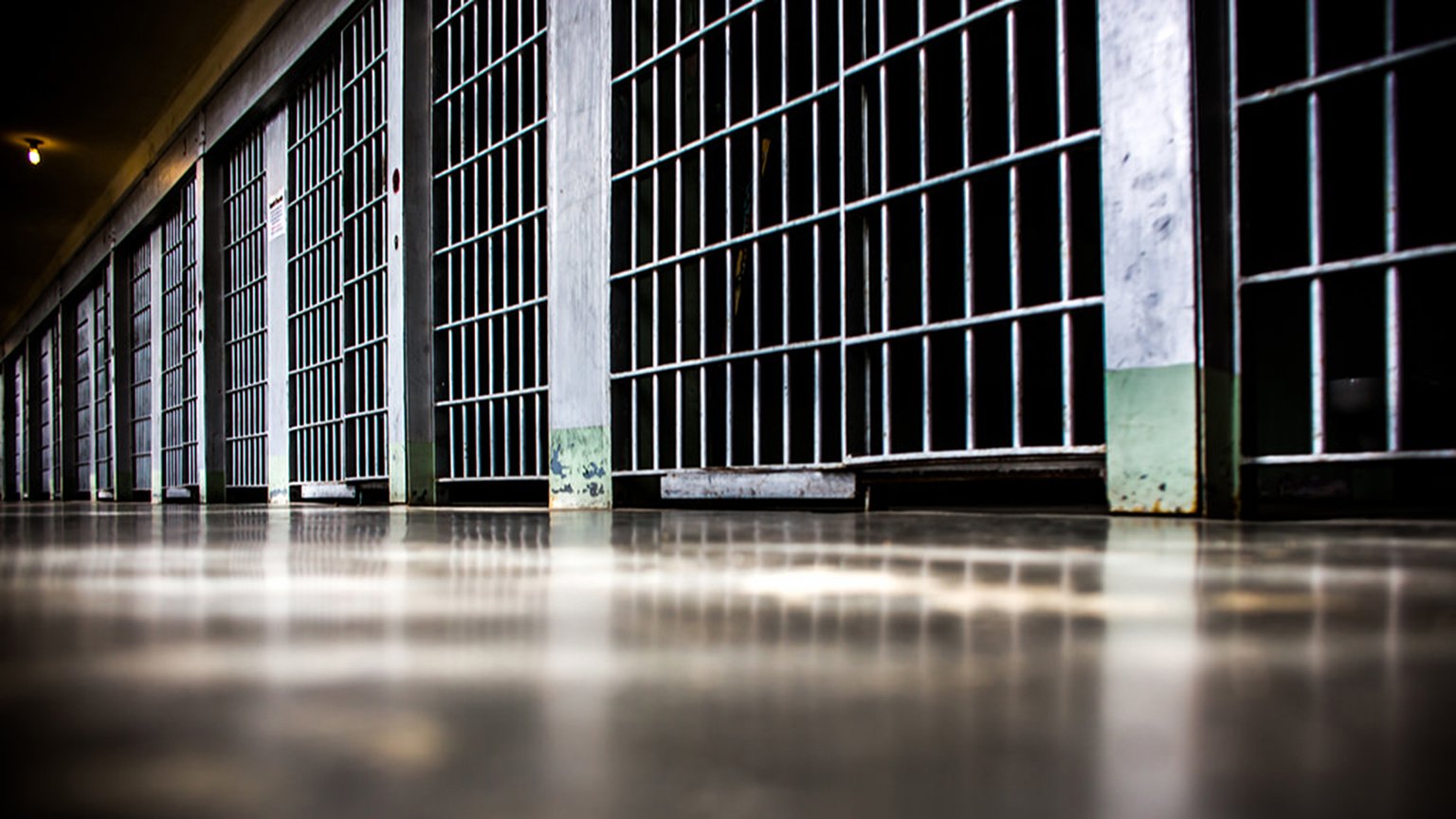 (Thomas Hawk / Flickr)
A Chicago man says police detectives who worked with disgraced former Commander Jon Burge beat him into giving a false confession about his involvement in a 1991 murder.
Anthony Jakes was 15 when he was arrested in September 1991 for his alleged involvement in the murder of Rafael Garcia. Jakes says he was held by Chicago police for 16 hours without food, water or access to his guardian before a pair of detectives allegedly beat him into saying he acted as a lookout while another man committed the murder. He says that confession was false.
Jakes was ultimately convicted and spent 20 years in prison before he was released on parole in 2012. Jakes – who is now 42 – was exonerated last year and on Monday filed a lawsuit against multiple detectives, including Kenneth Boudreau and the late Michael Kill, along with the city of Chicago.
"He will never recover that time," attorneys representing Jakes with the firm of Loevy & Loevy wrote in a 37-page complaint filed in federal court Monday. "But he brings this suit to redress the harm Defendants inflicted upon him and to expose the systemic abuses that allowed his wrongful conviction to happen with the hope that no other innocent people will suffer the nightmare of being wrongfully convicted of murder."
Boudreau and Kill both worked with Burge, who was accused of operating a so-called "midnight crew" that brutalized and tortured hundreds of African-Americans in Chicago police custody.
Garcia was shot and killed as he sat in the driver's seat of a vehicle on West 51st Street on Sept. 15, 1991. Multiple witnesses told police the intended victim of the shooting was a passenger inside Garcia's vehicle, according to the complaint.
A day later, police received an anonymous call informing them that Jakes – who at the time was an eighth grader living with his aunt just a few doors down from the shooting location – may have information about Garcia's death.
Anthony spent 20 years incarcerated after being coerced into falsely confessing to murder. Anthony was held for more than 16 hours without food, water, or a guardian.

We look forward to seeking justice for Anthony and his family in this case. #TimeforChange #Justice #Chicago pic.twitter.com/Gu6RBWKB83

— Loevy & Loevy (@LoevyAndLoevy) April 1, 2019
---
Jakes was arrested soon after and held on drug possession charges after an officer lied about finding a packet of cocaine in the teen's pocket, the complaint states. During the course of multiple extensive interrogations, Jakes repeated that he was innocent and didn't know anything about the shooting.
"In response, Kill slapped Anthony in the face and threatened to throw him out a window," the complaint states. "When Anthony continued to maintain his innocence, Kill told him he would recruit members of the Latin Kings street gang to kill Anthony's family."
Jakes alleged Kill tried to burn him with a cigarette and that Kill and Boudreau both punched and kicked him. The detectives eventually told the teen that he would be able to go home if he confessed, according to the complaint, which he did, saying he acted as a lookout for the shooter.
Jakes was convicted of murder and attempted armed robbery and received concurrent sentences of 40 and 15 years, respectively. He maintained his innocence, but following a failed appeal he ended up serving 20 years before he was paroled in 2012.
A year later, the Illinois Torture Inquiry and Relief Commission issued a decision concluding Jakes's claim of abuse was credible. Last year his conviction was officially vacated.
"Mr. Jakes suffered nothing short of a nightmare by being incarcerated as a fifteen-year-old boy to serve a forty-year sentence for a murder and armed robbery he did not commit," the complaint states. "During his wrongful incarceration, Mr. Jakes was thrust into the brutality of prison, forced to endure the injustice of being detained for something he had not done."
Jakes' lawsuit also includes reporting from the Chicago Tribune, which found that Boudreau "has been accused by defendants of punching, slapping or kicking them; interrogating a juvenile without a youth officer present; and of taking advantage of mentally retarded suspects and others with low IQs."
Boudreau also allegedly obtained a false confession in the case of the "Englewood Four," who spent more than a decade in prison for the rape and murder of a woman in 1994. The Cook County Board this year approved a $24 million settlement with three of those four men.
Burge was charged in 2008 with obstruction of justice and perjury. He was convicted two years later and was sentenced to 4.5 years. He passed away last September at the age of 70. 
Contact Matt Masterson: @ByMattMasterson | [email protected] | (773) 509-5431
---
Related stories:
Free After 23 Years in Prison, Exonerated Man Files Suit Against City
'Midnight Years' Memoir a Story of Surviving Jon Burge
Survivors of Torture Under Jon Burge Find a Place of Respite
CPS Adding New Course on History of Jon Burge Torture Cases
---