For more than 40 years, an employee of the Cook County clerk's office has been moonlighting as a rock 'n' roll photographer.
Michael G. Bush started off as a fan before he found himself backstage and on the road with music superstars. Now the photographer-slash-county worker is presenting his first-ever solo exhibition.
TRANSCRIPT
Paris Schutz: From rock 'n' roll, to soul, blues, pop and punk.
Since the late 1970s one local fan has brought his camera to concerts and made his way to the front of the crowd.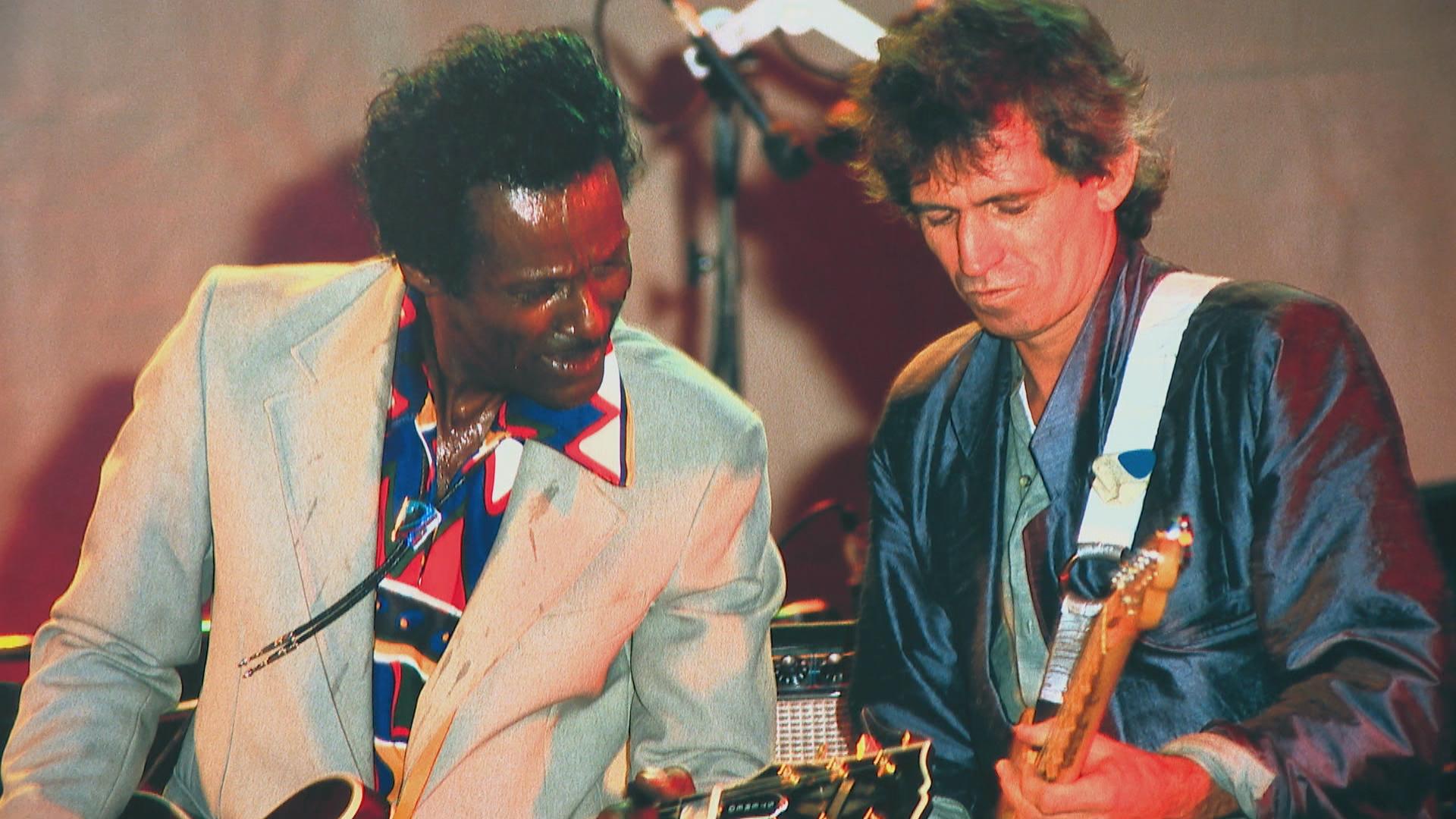 (Photograph © Michael G. Bush)
Michael G. Bush: I didn't take any classes, and in the beginning I took a lot of horrible pictures and I just learned. I learned the hard way – I wasted a lot of film.
I just kept shooting and trying to look for good shots, and if you get 'em you get 'em and if you miss 'em you miss 'em. That's just the nature of the beast.
Schutz: He took the photographs while holding a full-time job in the office of the Cook County clerk. Since 1974, he's divided his time between the elections and the vital records departments in the clerk's office.
Bush: I was a weekend warrior. I've worked downtown for the county for 44 years. I used to work during the week and fly out on the weekends. I'd be going here, there, everywhere, zip, zap.
I couldn't afford the time off, because I still had to work. I needed the job, and these guys would all tell me, "There's no pension in rock 'n' roll," so I just kept it in the back of my mind that I better look out for myself in my later years.
Schutz: His constant presence at shows led to important connections. Soon he wasn't buying tickets anymore, and he made famous friends, including Carl Wilson of the Beach Boys, seen here with the set list written on his hand.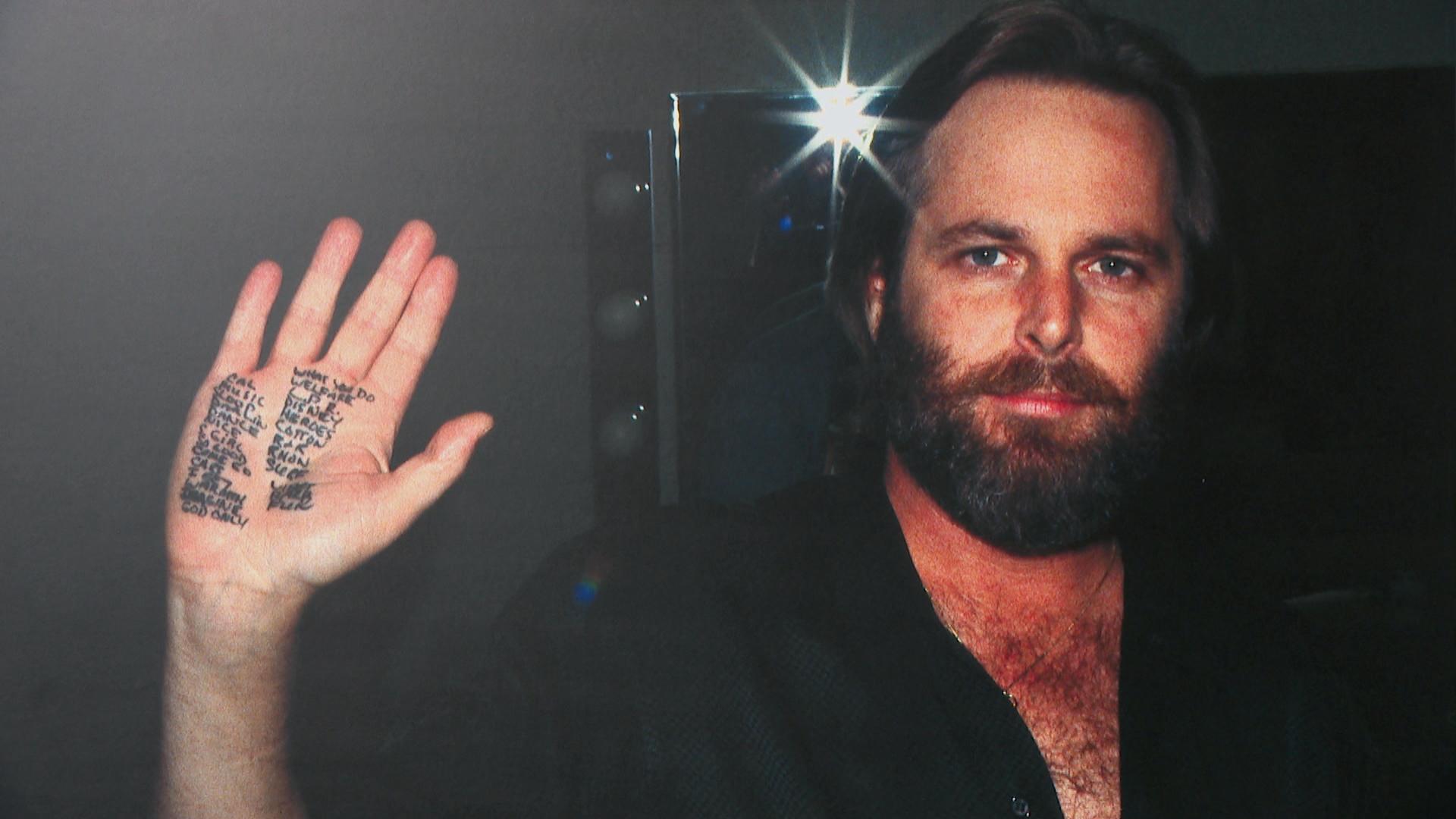 (Photograph © Michael G. Bush)
Bush: I got to meet the majority of these people. I just grew up a big Beach Boys fan, so being able to start to shoot the Beach Boys, and I would bring them prints and they'd say, "You're welcome any time."
If you got in good with the promoters that helped you immensely. I did have a lot of contacts with the artists, which is probably number one, because I always tell people managers and agents come and go but when you're in with the artist, you're in – no matter who comes and goes.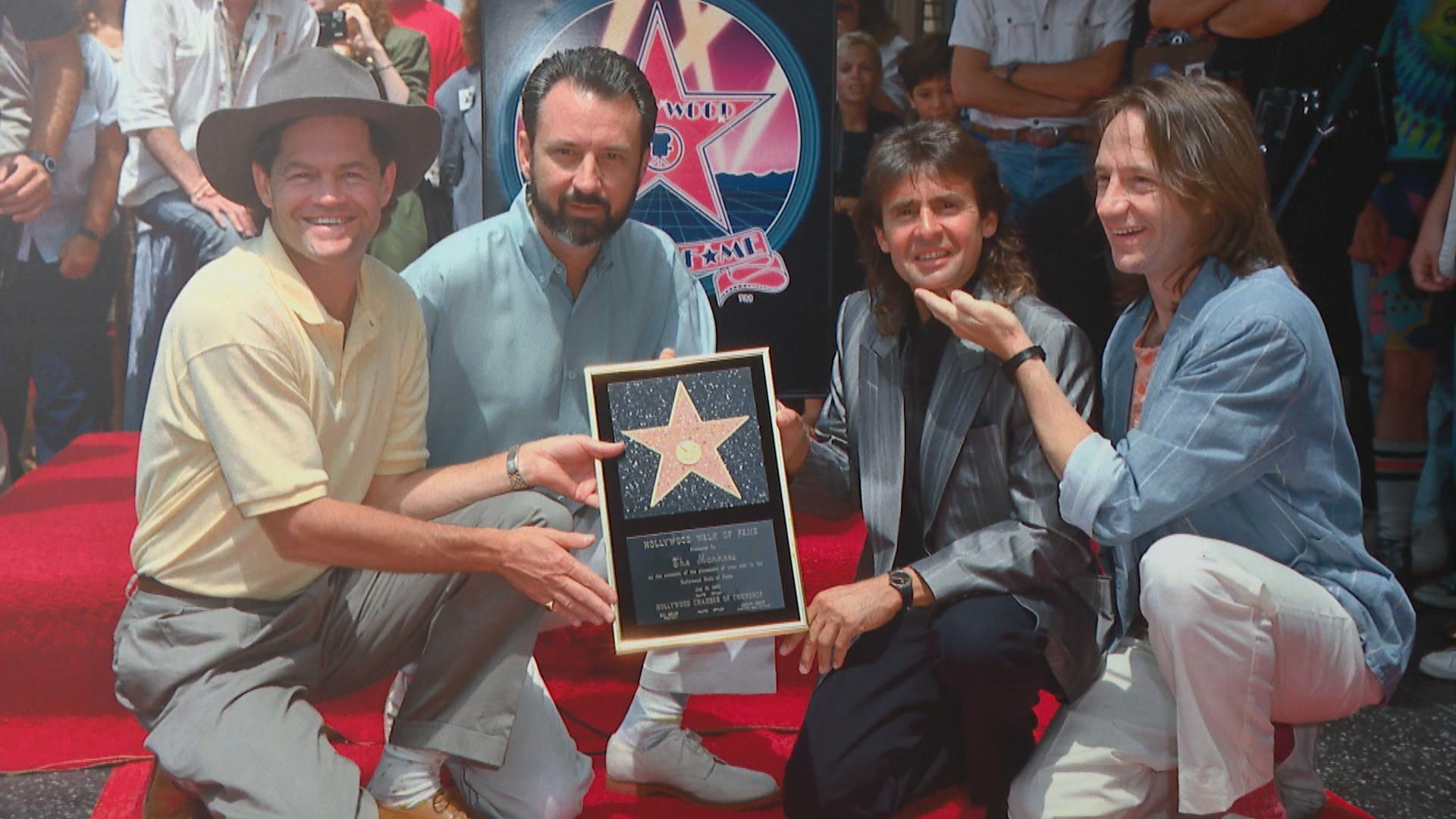 (Photograph © Michael G. Bush)
Schutz: Bush took promotional shots for the Monkees – and photographed the Four Tops on the set of the "Today Show." His pictures of Chuck Berry are featured in Berry's 1987 autobiography.
Bush has always favored taking photos of rock 'n' roll pioneers.
Bush: I grew up on music, I grew up in the '60s. You know I was one of the kids with their own little transistor radio. We weren't wealthy enough to buy every single record that you wanted so you had to listen to the radio and that's how I listened to most of these people hanging on the walls here.
Michael G. Bush
Schutz: His weekend hobby has turned into a second career – one that requires instinct and the right equipment.
Bush: You always wanted to try to catch that moment or something that was, like, really special. And remember I was shooting film, it was before digital, and today the camera does virtually everything for you. I had to set everything. I had no automatic settings. I had to set my f-stop, shutter speed.
Schutz: Bush decided to put together his first exhibition at the suggestion of one of his biggest fans.
Bush: My mom said to me, "I want to see you do something with all of these pictures before I die." That's exactly what she said to me. And I said, "OK, Mom, I'll put something together," and that's how this started two years ago.
Schutz: Now he has whittled his life's work down to 61 images to reflect his age. He doesn't rule out another show.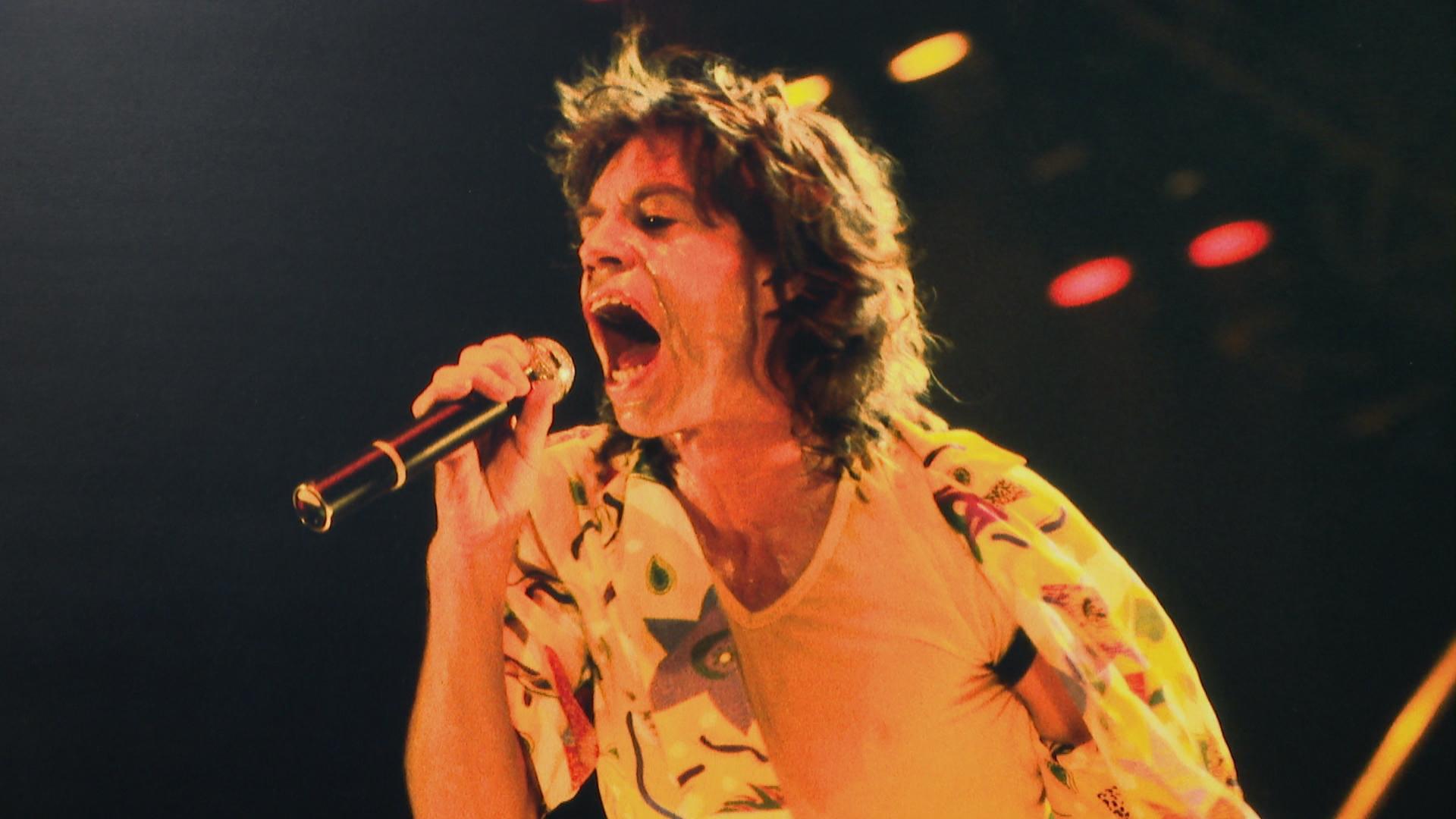 (Photograph © Michael G. Bush)
Bush: I've got over a million images and I can do one of these probably every week until I die and never run out.
If I didn't have that job, I probably would have four or five times what I have.
More on this story
The exhibition is called "61 at 61" and it's on view at the Zhou B Art Center through April 5, 2019. For more information, visit the gallery's website. You can find more examples of Bush's work at the Sixties Museum.
---
Related stories:
Newly Discovered Photos Reveal Childhood of Groundbreaking Journalist
Photographer Laurie Simmons Captures Lifelike Dolls, Fake People
National Park Photographer Completes His Portfolio with Visit to Indiana Dunes
---