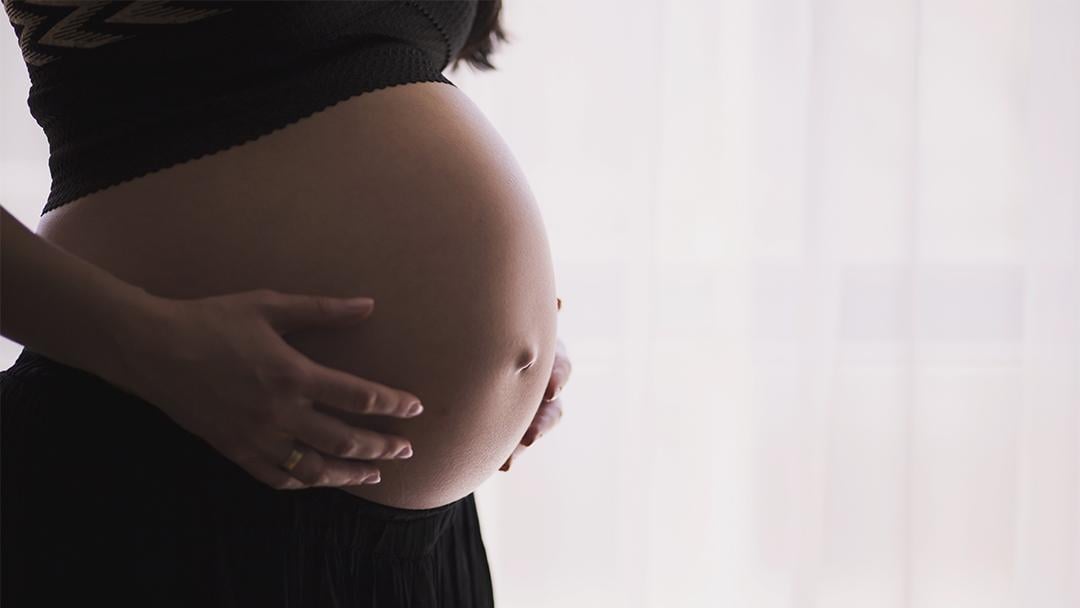 While completing her obstetrics residency a decade ago at Magee-Womens Hospital in Pittsburgh, Carolyn Beth Sufrin delivered a baby from a woman whose legs were shackled to opposite sides of the bed. A prison guard stood a few feet away as she gave birth.
Sufrin hadn't realized until the experience that there are mothers who give birth while incarcerated.
"It kind of determined the rest of my career," said Sufrin, an assistant professor in gynecology and obstetrics at Johns Hopkins Medicine who has spent the past 10 years studying pregnancy in prisons. 
Data on pregnancies and births in U.S. prisons is either outdated or nonexistent, and there has never been a systematic evaluation of the prevalence of miscarriages or abortions of women in custody. 
Sufrin is in the process of changing that. Since May 2016, she has been working with prison systems across the country to collect data on admissions of pregnant inmates, live births, miscarriages, abortions, cesarean sections and other pregnancy outcomes.
The Illinois Department of Corrections is one of 22 state corrections departments that have signed on to Sufrin's project, along with Federal Bureau of Prisons and six jails, including Cook County Jail.
By spring of next year, Sufrin said her team plans to publish the results from what will be the first large-scale, comprehensive study of pregnancy in American prisons.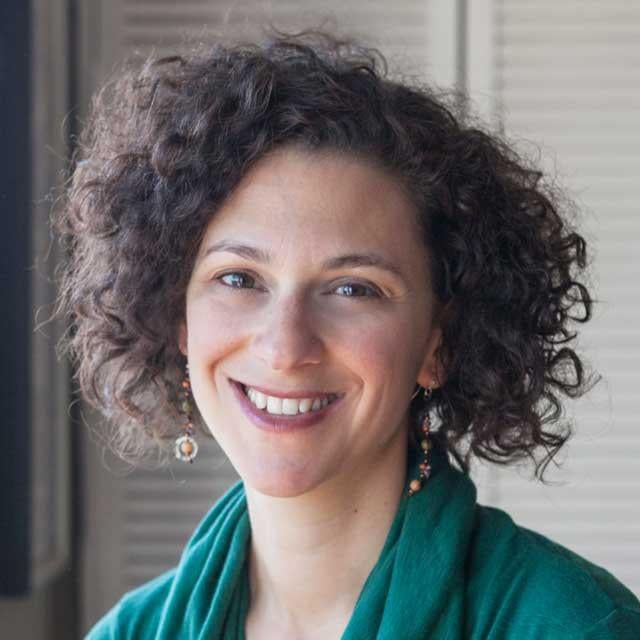 Carolyn Beth Sufrin (Johns Hopkins Medicine) "These are all just very basic, vital statistics that we don't know about pregnant women," said Sufrin, who published a book in May titled "Jailcare, Finding the Safety Net for Women Behind Bars."
In the U.S., women are the fastest-growing segment of the incarcerated population, having increased at nearly double the rate of men since 1985, according to the American Civil Liberties Union. A 2014 report by the International Center for Prison Studies found that about 33 percent of all female prisoners in the world are held in the U.S.
Previous studies estimate that about 6 percent of women in U.S. prisons were pregnant at the time they were incarcerated, amounting to about 13,000 women nationwide.
At any given time, there are about 20 to 30 pregnant women in custody at facilities run by IDOC, said Alexis Mansfield, supervising attorney for Chicago Legal Advocacy for Incarcerated Mothers.
IDOC runs a Moms and Babies program at the Decatur Correctional Center that allows incarcerated mothers to keep their newborn infants with them for a certain amount of time, and includes support for mothers in nurturing bonds with their babies. But Mansfield said there are only eight beds for the program, and that having an outstanding warrant for unpaid parking tickets, for example, can disqualify mothers from entering the program.
Until October, Cook County Jail had partnered with Haymarket Center, an addiction and behavioral health treatment center, allowing mothers in custody to give birth at the center. But funding for the program ran out, Mansfield said.
Now, mothers in Cook County are typically released from custody to give birth but are not allowed to have any family or friends with them in the delivery room.
"If you can imagine giving birth alone, it's a pretty horrible thing," she said.
Mansfield said that mothers get just 24 to 48 hours with their newborn babies before they are separated and returned to the jail.
"I don't think the women we're talking about need to be incarcerated," she said, pointing to the fact that the U.S. incarcerates people at a higher rate than any other country.
Nearly half of convictions that lead to incarceration of women in the U.S. are for drug crimes, and about one-third are for other non-violent crimes, according to the ACLU.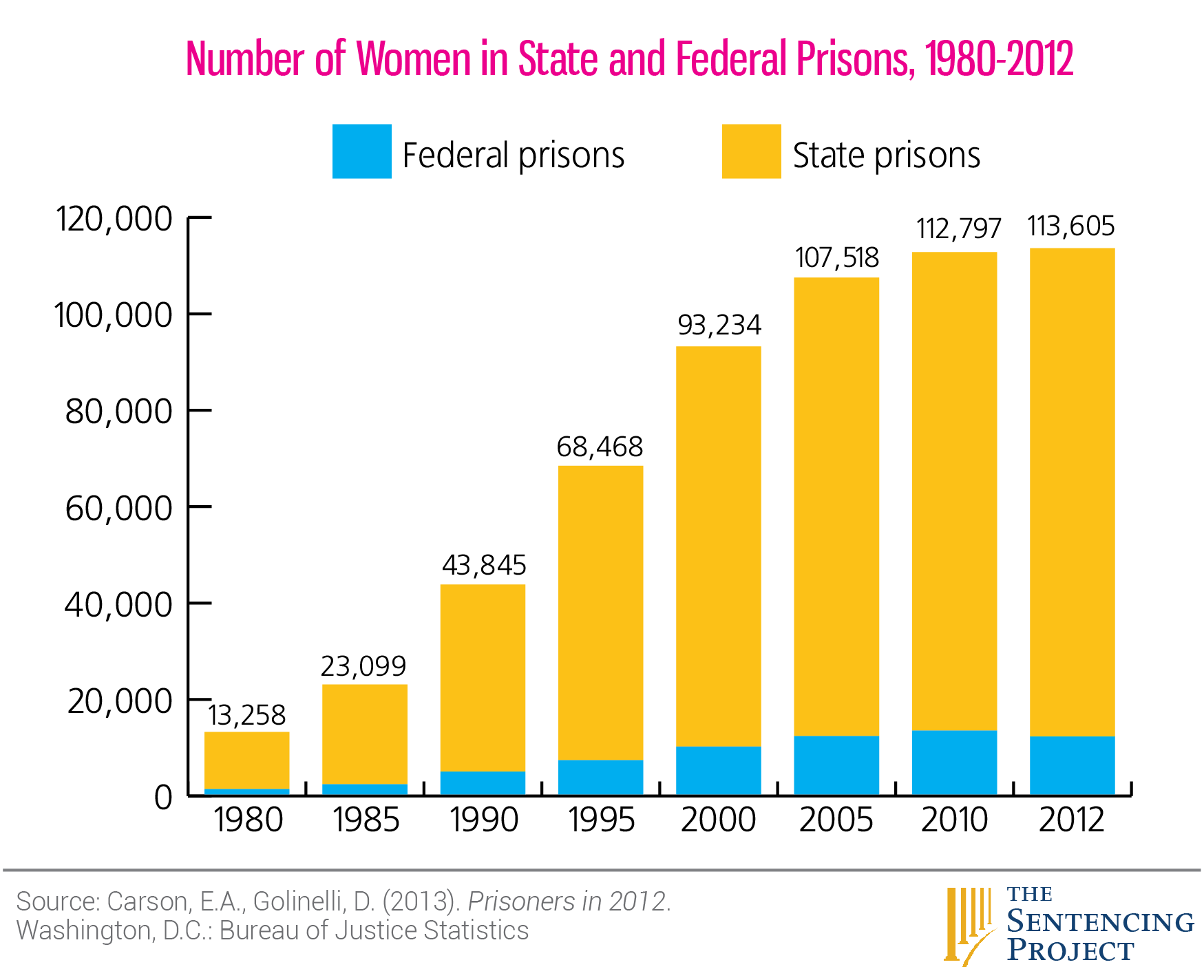 (The Sentencing Project)
Sufrin said she hopes her project brings to light issues facing pregnant women in custody, especially for lawmakers, medical providers and correctional facilities. She also would like to see enhanced training for hospital workers and correctional officers, who she said often don't know how to handle pregnant inmates.
"There isn't much of a systematic collection of data about health outcomes among prisoners in general," she said, adding that women's health issues tend to be especially marginalized. "Pregnancy is kind of an afterthought."
Shackling still legal in many states
In many places, being pregnant or giving birth while in custody is a jarring experience, Sufrin said. Only 22 states have laws that prohibit the shackling of female prisoners in labor, despite standards issued by several national medical organizations that highlight the dangers of applying restraints during labor, which can harm the woman's fetus and interfere with appropriate medical care.
Pennsylvania has banned the practice since Sufrin's experience in Pittsburgh a decade ago. But even in states with laws against shackling, women are still restrained during labor in some cases, Sufrin said.
In 1999, Illinois became the first state to outlaw the practice. But the original statute did not define labor, and corrections officials maintained that labor referred only to the actual delivery and not the hours and sometimes days leading up to labor.
This resulted in women being shackled for unnecessarily long periods of time, according to a report by the ACLU of Illinois in 2011.
The following year, a group of female detainees at Cook County Jail who said they were shackled while they were pregnant and in labor won a $4.1 million settlement. Later that year, Illinois passed a new law that prohibits security restraints on prisoners who are pregnant or in postpartum recovery.
"The chances that someone is going to abscond in between contractions are pretty minimal," Sufrin said.
Sufrin's new book highlights the experience of incarcerated women. (University of California Press) Services provided to pregnant inmates vary significantly throughout the country. In some places, prenatal care for prisoners is relatively good, Sufrin said, with inmates receiving support for breastfeeding and increased privacy during labor.
In other places, prenatal care is substandard and in some cases dangerous, Sufrin said, including pregnant women who are neglected. There have been reports of incarcerated pregnant women who received no medical attention, experienced long waits and were given too little food.
"Incarcerated people have a constitutional right to health care," Sufrin said, citing the 1976 Supreme Court case Estelle v. Gamble, which determined that prisons and jails must provide health care to inmates. "Some places it's pretty decent, and some places it's pretty dangerous."
At IDOC facilities, pregnant women are supposed to get the bottom bunk but do not receive a different mattress than other inmates, Mansfield said. They are allowed an additional meal and a few extra snacks, such as an apple and milk, and can carry around ice chips. But Mansfield said she hears from pregnant inmates who are often hungry.
"It's not exactly a lot of nutrition," she said.
Sufrin said she hopes her study sheds light on the experience of pregnant women in prison. She said her team will finish collecting data in December, with results to be published a few months later.
"We hope it will lead to improvements in care for pregnant women in custody," Sufrin said. "I hope it also brings a bigger context to criminal justice system reform conservations and sort of elevates [the focus] on pregnant women."
Follow Alex Ruppenthal on Twitter: @arupp
---
Related stories: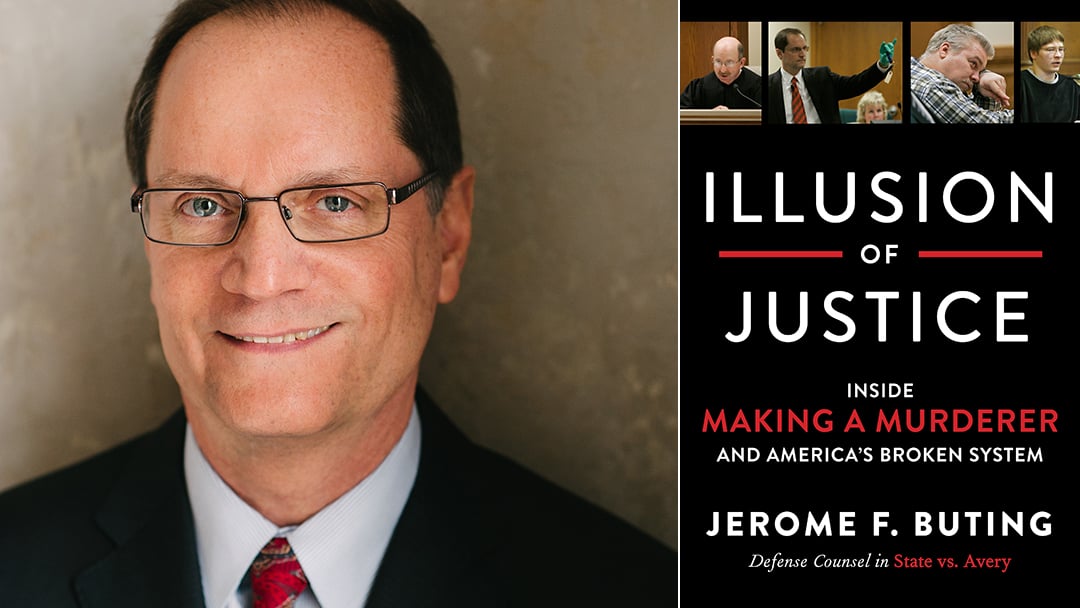 'Making a Murderer' Defense Attorney on Broken Justice System
March 20: One of Steven Avery's defense attorneys from Netflix's "Making a Murderer" discusses his new book "Illusion of Justice."
---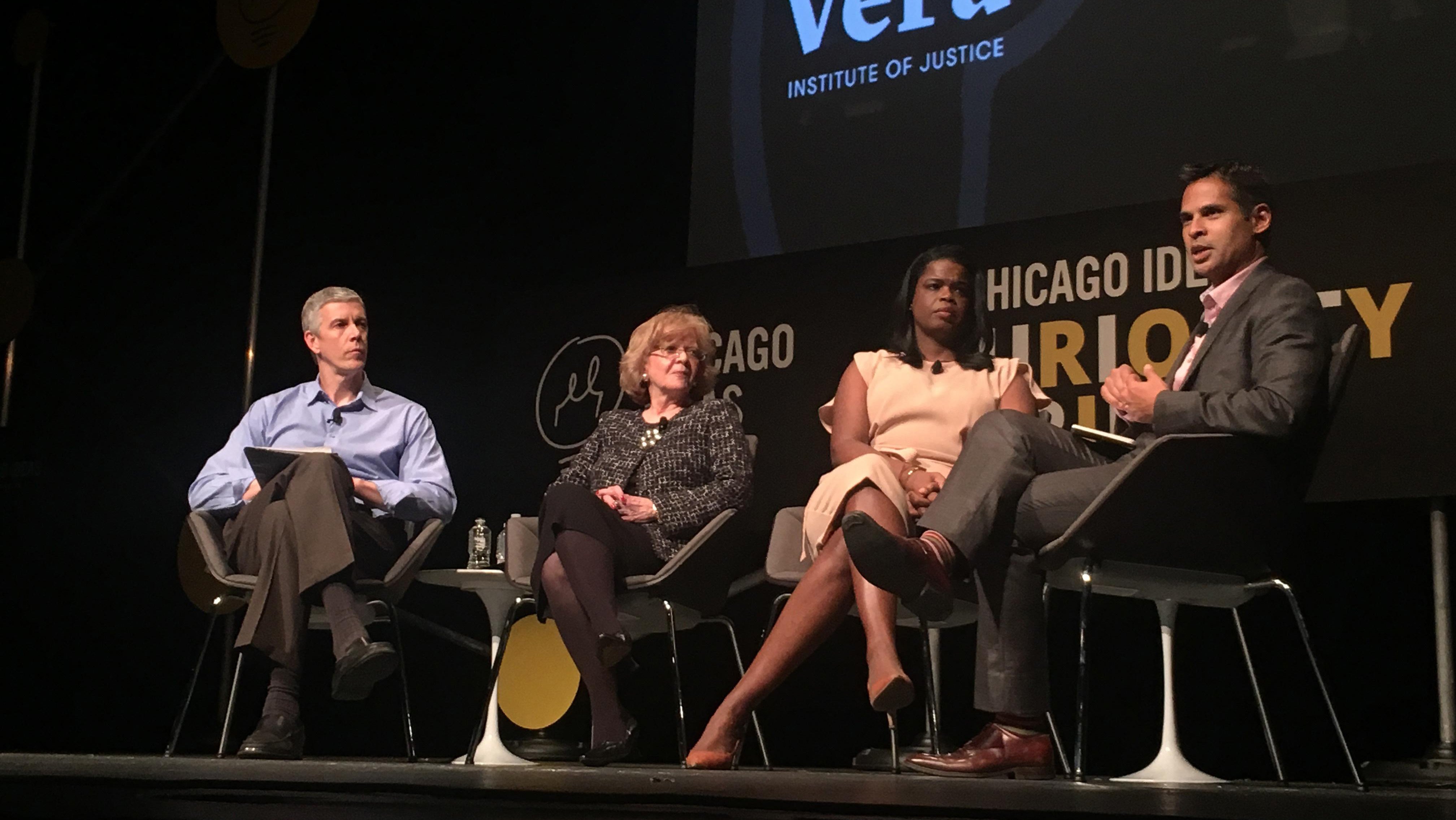 Chicago Ideas Asks Panel, Audience to 'Reimagine Prison'
Feb. 27: The nation's prison system was in the spotlight last week at an event hosted by Chicago Ideas and the New York-based Vera Institute of Justice.
---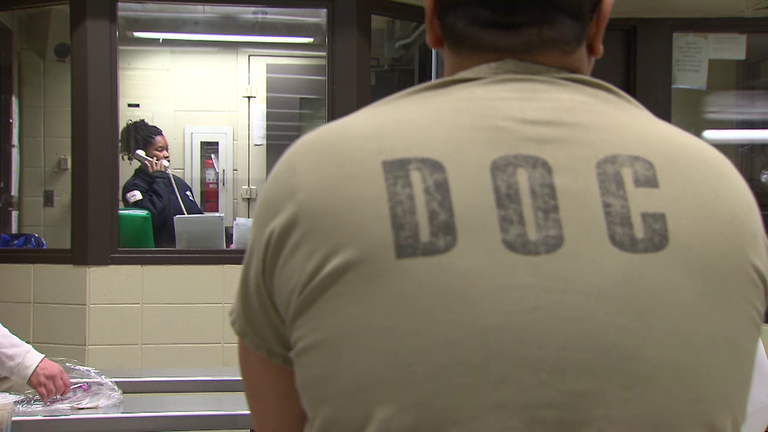 New 'Bizarre' Gang Surfaces in Cook County Jail
Aug. 31: A new gang has surfaced at the Cook County Jail that even the sheriff refers to as "bizarre." Tom Dart credits members of the gang, called Savage Life, with a hostage incident that occurred at the jail late last month.
---