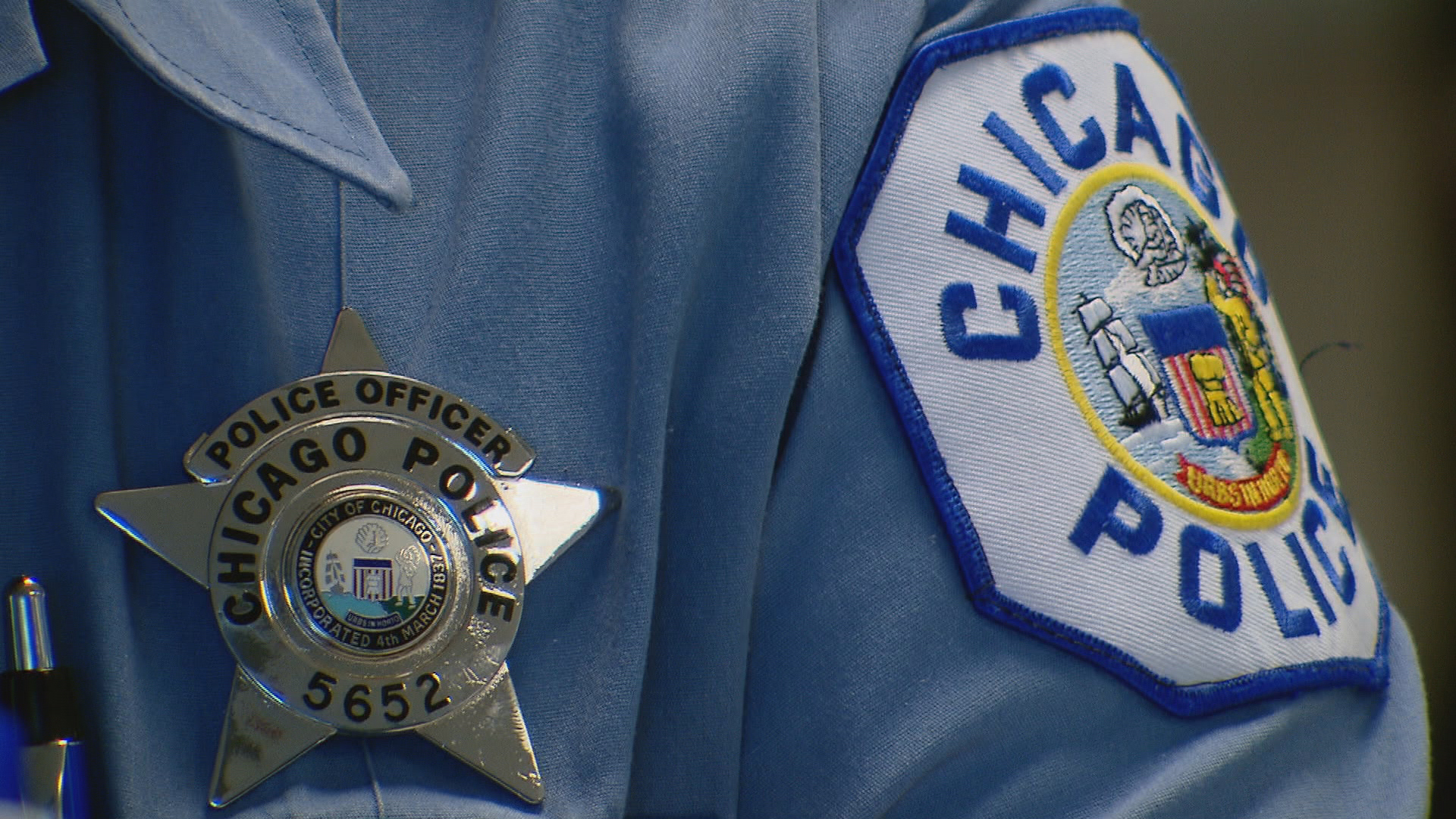 A Chicago police sergeant says he's been retaliated against by superiors after he refused to approve what he believed to be a false investigatory report covering up the 2017 officer-involved shooting of an unarmed teen.
Isaac Lambert, a 25-year veteran of the Chicago Police Department, filed a whistleblower lawsuit against the city in Cook County Circuit Court on Monday, less than a month after submitting his report on the August 2017 shooting of 18-year-old Ricardo Hayes.
Lambert, 50, was assigned to investigate that incident the day it happened. He claims he was eventually asked to approve a final detective report justifying the shooting, labeling it as an "aggravated assault of a peace officer" and identifying Hayes as the offender and Sgt. Kahlil Muhammad – who shot Hayes – as the victim.
He refused to do so and submitted the report without those changes in February. Days later, Lambert claims he was removed from the police department's detective division and reassigned to a shift in the patrol division as retaliation.
"It is disheartening that our police department seems never to learn a lesson," Lambert's attorney Torreya Hamilton said in a statement Monday. "Officers who try to do the right thing are not only not protected, but retaliated against. Sgt. Lambert had the guts and the integrity to refuse to participate in an effort to cover up a fellow officer's criminal behavior. He should be protected by the Department's brass, not punished."
In the early morning hours of Aug. 13, 2017, Hayes was reported missing by his foster mother hours after sneaking out of his home on the Far South Side. Hayes, who suffers from intellectual and developmental disabilities, was skipping and running around his neighborhood around 5 a.m. when Muhammad – who was off-duty – spotted him and began chasing him using his personal truck.
The teen ran away and eventually came to a stop in front of a house near Morgan Park High School. Muhammad pulled over in the street about 20 feet away when he allegedly began firing his Glock 19 service weapon from the front seat of his truck.
Video: Surveillance footage released by COPA in October 2018 shows the shooting of 18-year-old Ricardo Hayes by an off-duty police officer in 2017. 
---
Hayes was struck twice but survived the shooting. Muhammad apprehended him near the high school and called 911, reporting that he was forced to shoot Hayes because the teen had attempted to pull a gun on him. But Hayes was not carrying a firearm.
Lambert, who at the time was working as an Area South detective sergeant, was assigned to investigate the shooting. He sent two detectives to interview Muhammad, who could not "provide a coherent or believable explanation" for the shooting, according to Lambert's complaint.
Some officers wanted Hayes charged with aggravated assault, but Lambert claims he rejected that notion and instead released the teen to his family. After that point, Lambert claims the process of reviewing the shooting went on for "months and months."
The Civilian Office of Police Accountability eventually released surveillance footage of the shooting last October.
In one video taken from the front porch of a nearby home, Hayes can be seen running by before coming to a stop on a sidewalk. A vehicle pulls up and as the teen takes a couple steps in its direction, two gunshots are heard before Hayes takes off running in the opposite direction.
Muhammad then exits his vehicle briefly and walks in the direction the teen went before returning to his vehicle and driving off.
After the video was released, Lambert claims high-ranking officials within the department sought to mischaracterize his detective's findings.
His complaint states CPD superiors wanted Muhammad labeled as a "victim" rather than an "involved individual," as he had initially been characterized in the detective's report. They also wanted the incident description changed from "law enforcement/non-fatal firearm discharge" to an "aggravated assault" committed by Hayes.
Lambert refused, and turned in a report without those changes last month. Days later, he was informed he had been demoted from the detective division back down to patrol – an action he believes was direct retaliation for his decision not to change the report.
"Lambert's removal from the detective division," the complaint states, "was because he refused to participate in an effort to cover up the illegal conduct of Muhammad towards Hayes and because he refused to falsify police reports in order to mischaracterize a police shooting."
Contact Matt Masterson: @ByMattMasterson | [email protected] | (773) 509-5431
---
Related stories:
COPA Releases Footage of Off-Duty Officer Shooting Unarmed Teen
'He's Not Coming Back': Family Wants Justice for Man in Fatal Police Shooting
Chicago Police Release Bodycam Footage of Officer-Involved Shooting
Deal Struck for Federal Oversight of Chicago Police Department
Fatal Shooting Reignites Tension between Chicago Police, Community