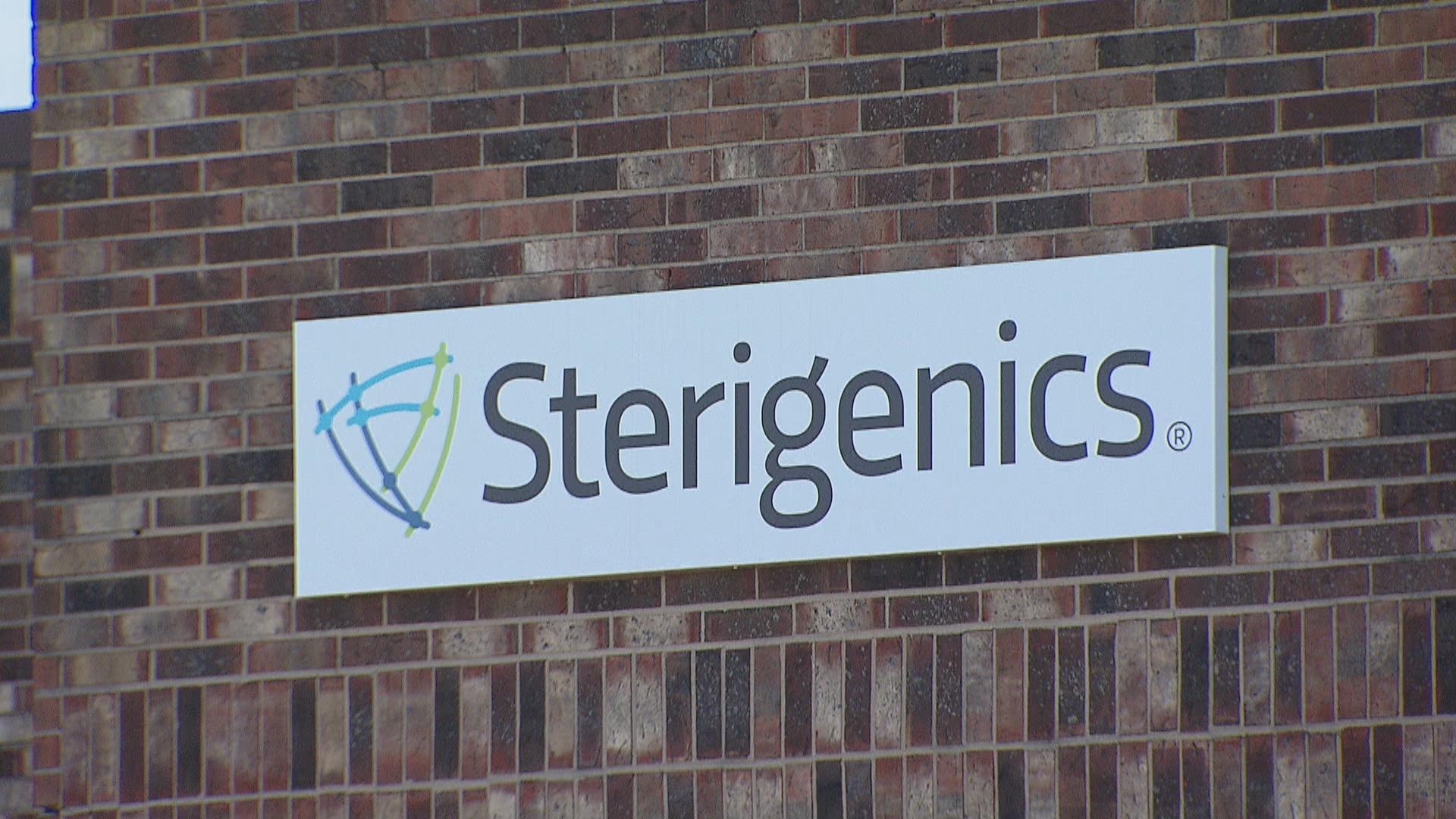 The Sterigenics plant in Willowbrook (Chicago Tonight)
A medical supply sterilization company in suburban Willowbrook was shut down Friday by the Illinois Environmental Protection Agency due to elevated cancer risks.
The agency's order forbids Sterigencs from beginning any new sterilization cycles using ethylene oxide "to prevent emissions which present an imminent and substantial endangerment to residents and off-site workers in the Willowbrook community," according to a state EPA press release.
"Recent elevated sampling results, along with Sterigenics' refusal to voluntarily suspend operations, have resulted in the issuance of the Seal Order," the release says. The order will remain in effect until lifted by Illinois EPA acting Director John Kim.
Residents who live near the Sterigenics plant have been in a furor since a U.S. EPA report, first reported by the Chicago Tribune in late 2017, found the risk of cancer in areas surrounding the facility to be nine times the national average.
Pressure has been mounting on Gov. J.B. Pritkzer, who as a candidate was critical of then-Gov. Bruce Rauner for being too lax on the company, to halt operations.
According to a press release issued earlier Friday on the village of Willowbrook's website, a 30-day "independent" air monitoring test for ethylene oxide (EtO) "has resulted in not only extreme daily fluctuations, but also the highest levels of EtO recorded in the area to date."
"These new test results prove one thing; Sterigenics needs to be shut down," Willowbrook Mayor Frank Trilla said in the release.
State and federal EPA officials met about Sterigenics on Feb. 7.
A joint statement from Pritkzer and Illinois Attorney General Kwame Raoul earlier that day called reports about "alleged improper handling of dangerous chemicals" at the facility "deeply disturbing" and said that after the meeting they would "evaluate any outcomes and exercise all available legal authority to protect the community from this exposure."
Members of a "Stop Sterigenics" Facebook group took to social media to express gratitude.
"Today's Seal Order to the Sterigenics facility in Willowbrook is welcome news. I appreciate the efforts of everyone who has worked together over the past year to finally bring safety and peace of mind back to our community," Illinois House Republican Leader Jim Durkin, of nearby Western Springs, said in a statement. "Sterigenics has failed our residents, and today's action should put any other entity that threatens the health and safety of residents in Illinois on notice."
Other medical sterilization facilities that use EtO continue to operate in Lake County.
Follow Amanda Vinicky on Twitter: @AmandaVinicky
---
Related stories:
No Contamination Found in Water Near Sterigenics' Willowbrook Plant
Regulators Test Water at 70 Homes Near Sterigenics in Willowbrook
Lawmakers Aim to Close EPA Loopholes in Wake of Sterigenics Scare
---