Regulators Test Water at 70 Homes Near Sterigenics in Willowbrook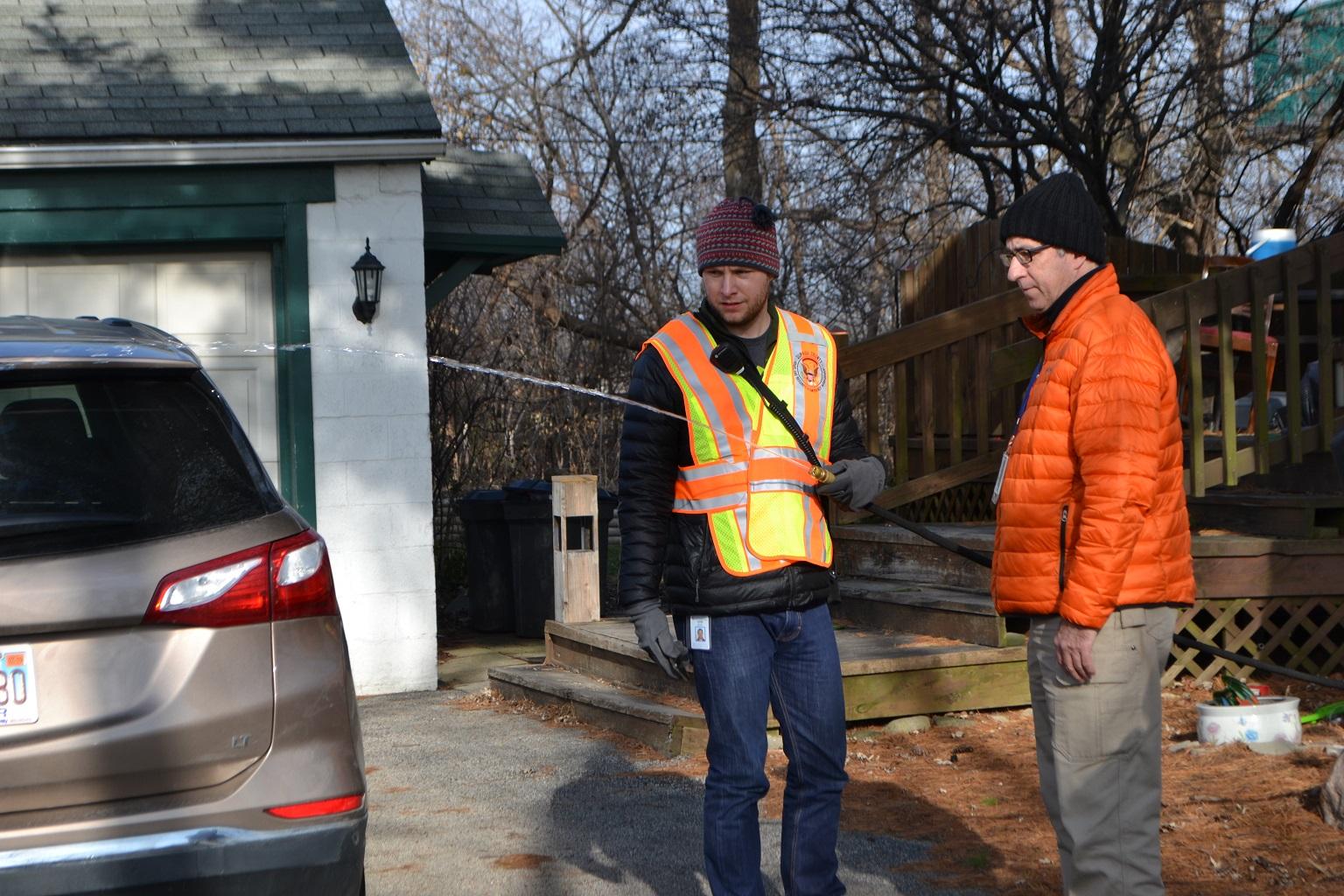 John Berg, an environmental health specialist with the DuPage County Health Department, runs water from a private well in Willowbrook on Thursday as part of testing for levels of cancer-causing ethylene oxide. (Alex Ruppenthal / WTTW)
Environmental regulators collected water samples from dozens of homes near the Sterigenics International plant in Willowbrook on Thursday as part of the ongoing response to concerns over the release of dangerous ethylene oxide gas by the company.
Public health officials had sent letters to nearly 600 properties within a mile of the plant requesting access to private water wells identified by the Illinois Environmental Protection Agency and DuPage County Health Department.
A handful of two-person teams from the agencies spent Thursday driving around Willowbrook to sample water from about 70 homes that agreed to provide access. After letting the water run for about 10 minutes, environmental specialists collected two vials of water from each tap. The samples will be sent to a certified laboratory to test for levels of ethylene oxide and ethylene glycol, highly toxic chemicals that Sterigenics uses to sterilize medical equipment, pharmaceutical drugs and food.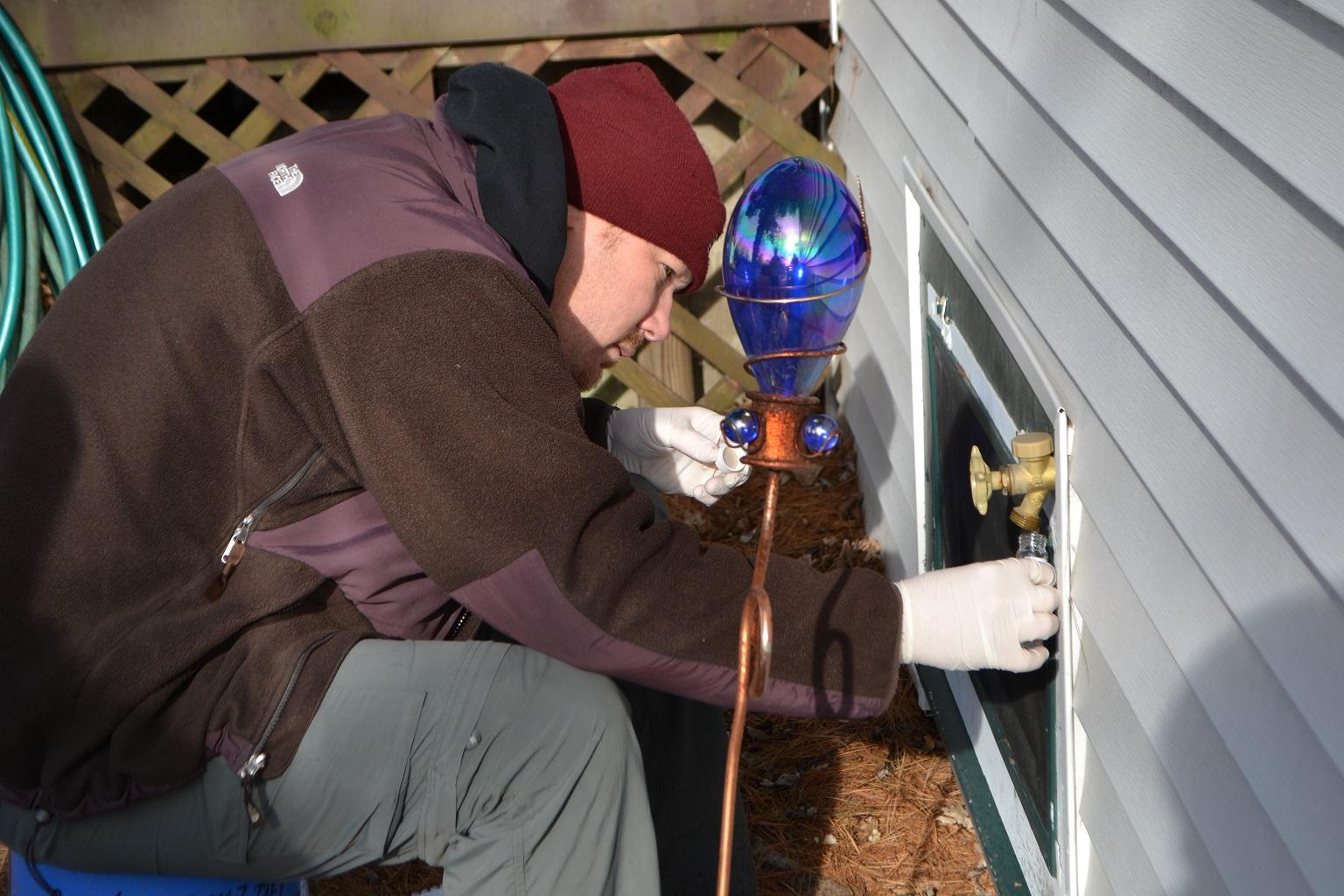 Ryan Bennett, an environmental protection geologist with the Illinois EPA, collects water samples from a home in Willowbrook on Thursday. (Alex Ruppenthal / WTTW)
It will take one to two weeks to process the samples, and results will be communicated to residents by the Illinois Department of Public Health, said Don Bolger, a public information officer with the DuPage County Health Department.
"If something shows up that's drastically high, they will contact them immediately," he said.
The water testing comes weeks after reporting by the Chicago Tribune exposing governmental lapses that allowed Sterigenics and other companies to emit uncontrolled ethylene oxide into nearby neighborhoods for nearly 20 years. According to the Tribune, the administrations of Gov. Bruce Rauner and President Donald Trump both failed to notify the public after learning early this year of the toxic pollution from Sterigenics in Willowbrook.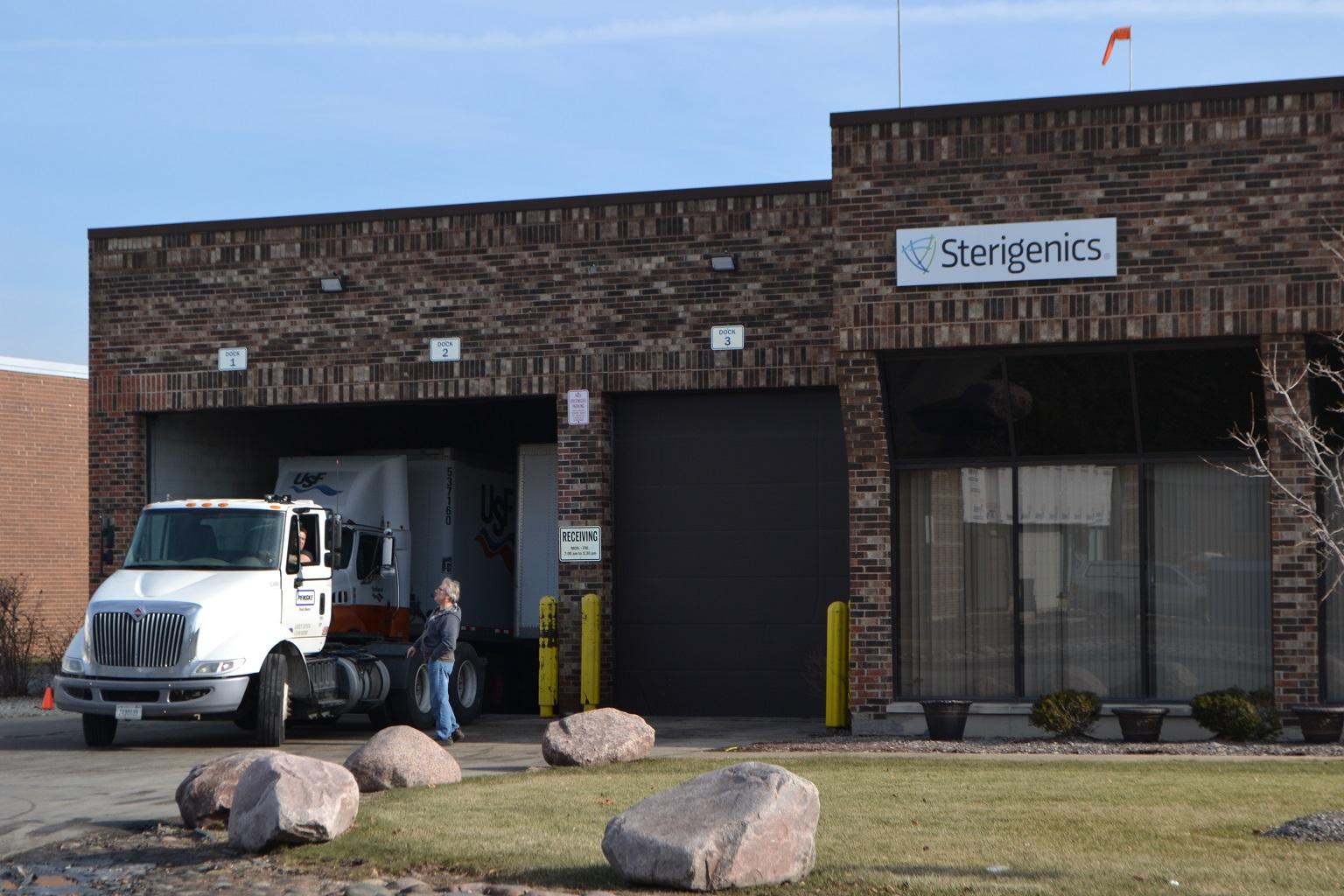 Sterigenics' plant in Willowbrook (Alex Ruppenthal / WTTW)
According to the office of U.S. Sen. Tammy Duckworth, the U.S. EPA has acknowledged that ethylene oxide is a known carcinogen since 2016 but has nonetheless failed to revise its emission standards for the chemical.
Prolonged exposure to ethylene oxide has been associated with incidences of cancer, reproductive effects, brain damage and changes in DNA, according to the Occupational Safety and Health Administration.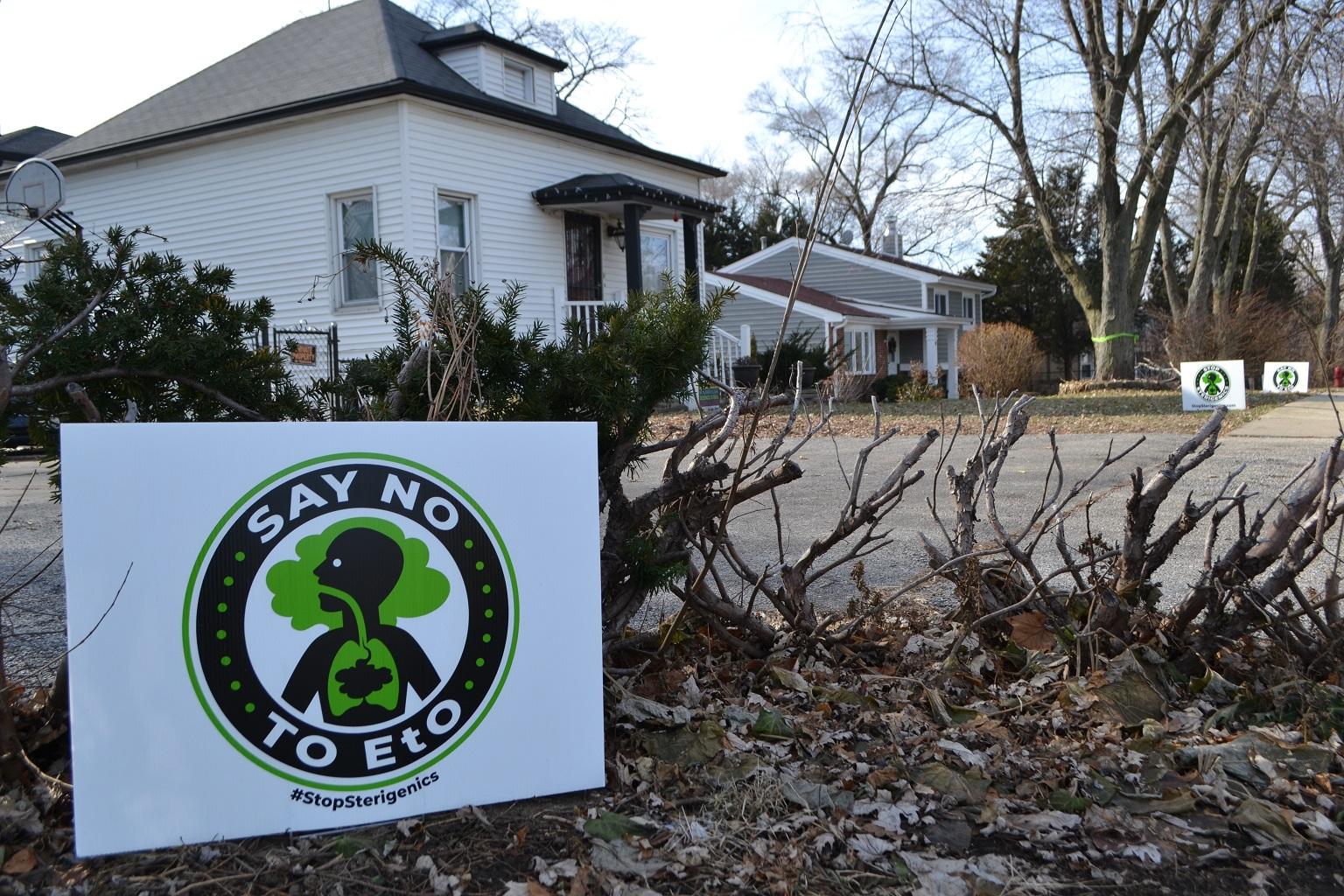 Organizers with the advocacy group Stop Sterigenics are planning a protest Saturday at Sterigenics' headquarters in Oak Brook. (Alex Ruppenthal / WTTW)
Last week, new air monitoring data showed high levels of ethylene oxide near Sterigenics' Willowbrook plant. In response, organizers with the advocacy group Stop Sterigenics are planning a protest Saturday at the company's headquarters in Oak Brook.
"This must be declared a Public Health Crisis and Sterigenics must be shut down immediately," the group wrote in a Facebook post Wednesday. "We have and are continuing to be exposed to poison."
Contact Alex Ruppenthal: @arupp | aruppenthal@wttw.com | (773) 509-5623
---
Related stories:
Lawmakers Aim to Close EPA Loopholes in Wake of Sterigenics Scare
EPA Finds Lead Contamination in Southeast Side Soil – In Addition to Manganese