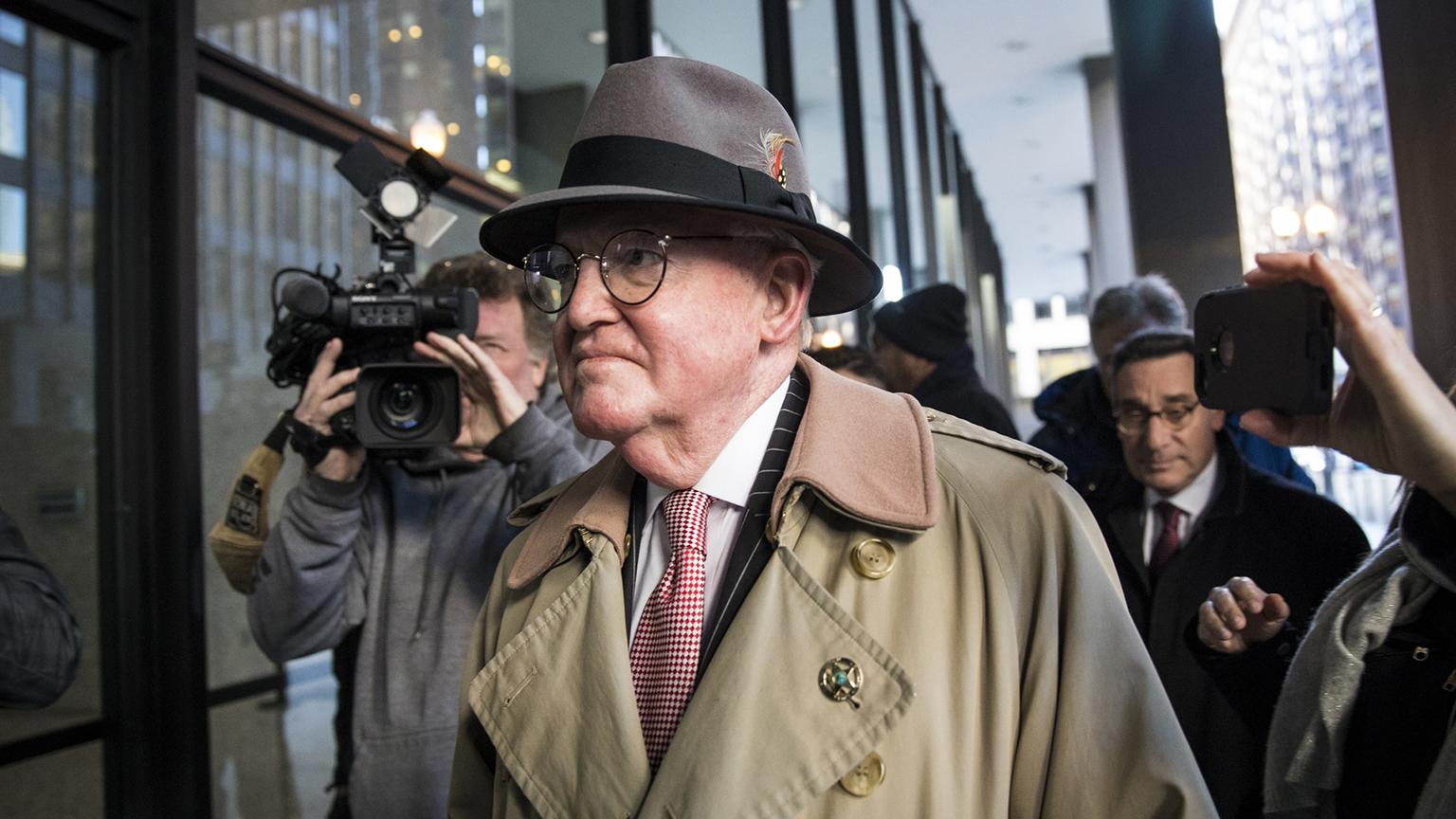 Ald. Ed Burke, 75, walks into the Dirksen Federal Courthouse on Thursday, Jan. 3, 2019. (Ashlee Rezin / Chicago Sun-Times via AP)
CHICAGO (AP) — Federal prosecutors have asked a judge for more time to indict a Chicago alderman accused of attempting to extort two local businessmen.
In a motion filed Monday in U.S. District Court, Assistant U.S. Attorneys Amarjeet Bhachu and Sarah Streicker wrote prosecutors are conducting a thorough investigation in the case against Ald. Ed Burke. However, they said certain factors, including the case's complex nature, led to the request for an extension.
The request was filed hours after Burke waived his right to a preliminary hearing to determine whether there was probable cause for the criminal complaint against him filed Jan. 3.
Prosecutors say Burke told fast-food company executives who were seeking remodeling permits that they'd get them only if they became clients of his law firm. Burke denies any wrongdoing.
---
Related stories:
Burke Scandal Spurs Flurry of Reform Proposals
Burke's City Council Colleagues Discuss Extortion Charge, Ethics Reform
Ald. Ed Burke Loses City Council Power
Former Federal Prosecutor Talks Charges Against Ald. Ed Burke
Ald. Ed Burke Charged with Attempted Extortion
---