The ripple effects of the government shutdown are spreading rapidly in the federal court system.
Chicago is home to the third largest federal court, the Northern District of Illinois, and hundreds of trials have already been postponed due to the shutdown. Chief Judge Ruben Castillo says if the shutdown extends beyond Friday, that number could grow into the thousands.
"We have shut down government civil cases," Castillo said. "We're in the process of shutting down all jury civil trials and we will give priority to criminal trials involving defendants who are in custody."
Castillo says he's met with all 560 employees of the federal court system in Chicago and has told them they are essential. So far, funding has allowed them to be paid twice this month. But Castillo says tough times are ahead for employees as the shutdown enters its second month.
"I will ask them to work with partial pay for that paycheck period (coming up) Feb. 5 or 6 … after that, without pay, which is something that I wish I'd never had to do," he said. "In my 25 years being a judge we've never had to do that. So I'm hoping somehow sanity (in Washington) prevails over the next two days."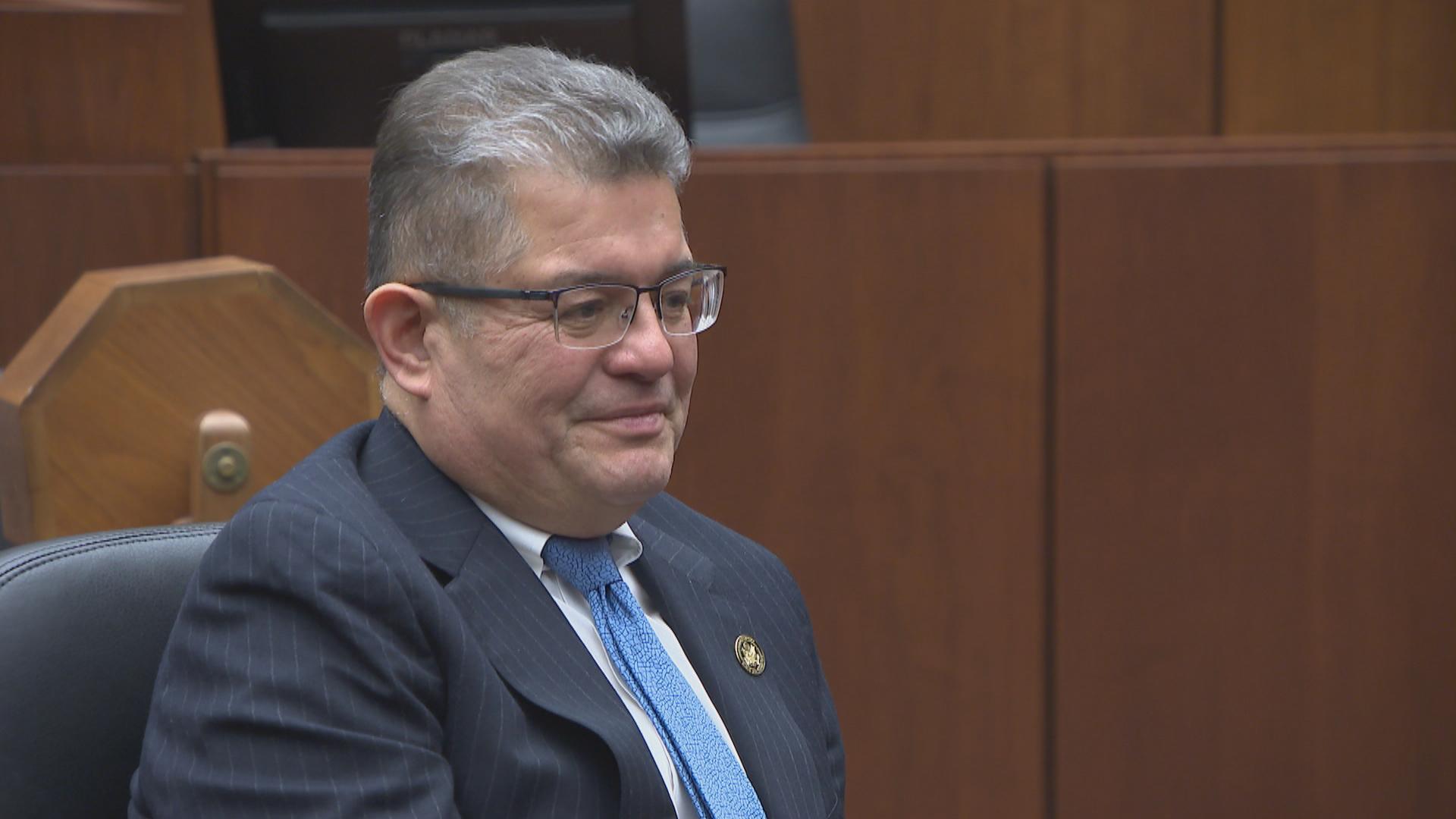 Judge Ruben Castillo
Castillo adds that putting hundreds and possibly thousands of cases on hold will have repercussions both in civil and criminal matters. He points out that there are many cases that lead to a defendant – be it a polluter or crime boss – being ordered to pay fines that help fund the government. Just two months ago, Castillo presided over the hearing of Mexican drug henchman Vicente Zambada-Niebla, a protégé of the notorious EL Chapo who is on trial in New York. Zambada-Niebla was ordered to forfeit nearly $2 billion in proceeds from the cartel.
Castillo says the shutdown is also affecting crime-fighting in Chicago and the agents that risk their lives doing so.
"One of the things I do as chief judge is I sign wiretap applications," Castillo said. "These are federal agents who are fighting crime on the streets – a lot of this deals with guns and drugs that unfortunately plague Chicago. Those agents, I ask them all the time, 'Are you being paid?' They're not being paid. So what we're doing is we're asking federal agents to put their lives on the line in dangerous neighborhoods and not be paid for that, and I just think that that is so wrong."
Castillo says the Oval Office meeting in December between House Speaker Nancy Pelosi, Sen. Chuck Schumer and President Donald Trump, during which video cameras captured a testy exchange, should never have happened.
"Any negotiating that I've ever been a party to in my 25 years of judging doesn't start with a television camera in the room," he said. "And it seems that rather than talking with each other in a sincere way there's more of talking at each other, and I think it is creating a definite morale problem among federal employees."
Castillo is also making the key parties in the shutdown an offer: "I'll be happy to send a volunteer judge to D.C. to mediate.
"We do this all the time. I would personally go myself."
---
Related stories:
Senate to Vote Thursday on Dueling Bills to End Government Shutdown
Federal Employees in Chicago Turn to Food Pantries for Help
Federal Courts May Soon Feel Impact of Government Shutdown
No Signs of Sickout Among Chicago TSA Agents
---