It's day 18 of the partial federal government shutdown and if it extends beyond Saturday, it will become the longest shutdown in the nation's history.  
Of the more than 8,000 federal workers in Illinois, one-quarter of them work for the Transportation Security Administration, or TSA, at Chicago's airports. They are considered essential personnel, meaning they have to continue reporting for work – but they're not getting paid. At other airports around the country, TSA workers are reportedly calling in sick in greater numbers. But the Chicago Department of Aviation says it has seen no evidence of that at Chicago's airports – so far.
There are 1,600 TSA agents at O'Hare, 400 at Midway and their average salary is about $40,000 a year. Their next payday is supposed to be Friday but as things stand now – with no resolution to the shutdown in sight – no paychecks will be issued. One of the TSA agents at O'Hare is Christine Vitel, 49, who recently bought a home in far southwest suburban Justice. She's a single mother of a 23-year-old son who she's helping with college tuition. But after more than 16 years as a federal agent, she's very worried about the immediate future. "I'm not going to be able to pay my mortgage," said Vitel, who says she lives from paycheck to paycheck.
The TSA agents are represented by the American Federation of Government Employees – AFGE Local 777. Janis Casey, the president of the union, says she has not seen or heard about any kind of job action among her members. She also insists security is not being compromised while the TSA officers work without pay. 
"They are committed to the mission of protecting the flying public so they're going to do the best that they can," Casey said.
Casey also says if the shutdown isn't resolved and the agents are not paid on Friday, the union will try to help it members with such things as applying for unemployment. The problem, however, is that state law requires anyone applying to show a year and half proof of salary. That has to come from the TSA records, which are currently inaccessible because of the shutdown.
Sen. Dick Durbin joined the TSA workers and their union officials at a press conference at O'Hare blasting the shutdown as the sole responsibility of President Donald Trump. Ahead of the president's speech Tuesday night to the nation defending his call for $5.6 billion in funding for a southern border wall, Durbin sent the president a warning: "He has said various times – and I've been there and heard him – we're going to have the Department of Defense pay for it, we'll have the Treasury Department pay for it, Mexico's still going to pay for it. I can't follow him," Durbin said. "He keeps coming up with all these different theories. I guarantee you, if he tries to do something that's fundamentally illegal and not authorized by statute, he'll be challenged."
Share your story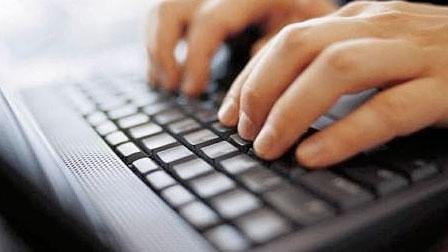 Are you a federal employee affected by the shutdown? Share your story with us via email.
---
Related stories:
Standoff Over Border Wall, Government Funding Continues
Trump, Democrats Continue Battle Over Funding, With No Budget in Sight