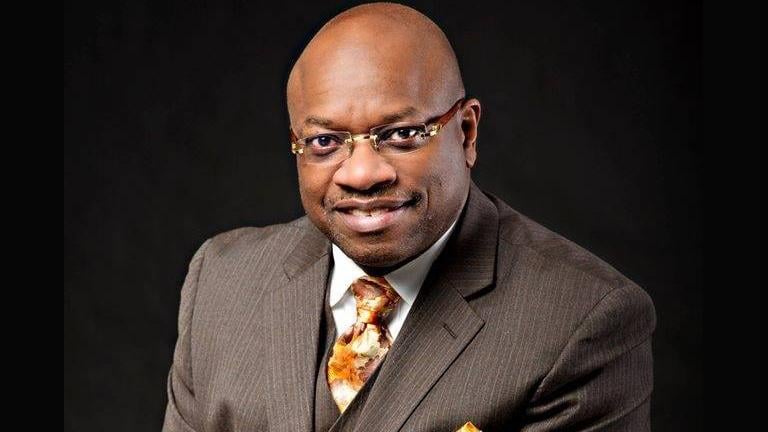 Ald. Willie Cochran (Facebook)
 CHICAGO (AP) — A prominent Chicago alderman surprised courtroom observers at a Wednesday change-of-plea hearing by turning down a plea agreement in his federal corruption case that his lawyer contends could have meant little to no prison time.
Willie Cochran's attorney informed the judge of his client's decision at the hearing in U.S. District Court in Chicago, where the 65-year-old Democrat had been expected to enter a guilty plea.
After huddling with assistant U.S. prosecutors in a hallway minutes before, defense lawyer Christopher Grohman told Judge Jorge Alonso that plea talks had collapsed and that a trial date was now needed. One was set for June 3.
Prosecutors allege Cochran stole $30,000 from a charitable fund set up in part to help poor constituents, spending $25,000 at casinos and $5,000 on his daughter's college tuition. He allegedly demanded $1,500 from a developer's attorney in exchange for taking action as an alderman.
Cochran, who has represented the South Side's 20th Ward on the City Council since 2007, stood between his lawyer and prosecutor during the hearing, but did not speak. He declined comment as he left the courthouse.
The 15-count indictment handed down in 2016 charged Cochran with 11 counts of wire fraud, two counts of federal program bribery and two counts of extortion. A conviction on a single count of wire fraud carries a maximum 20-year prison sentence.
Grohman told reporters after the hearing that the deal required Cochran plead guilty to one wire fraud count and left open the possibility of no time behind bars, he said
Asked why Cochran rejected the deal if it was so favorable to him, Grohman said the alderman "couldn't stomach the idea" of pleading guilty to crimes he didn't believe he committed. Cochran has said he put around amount of money back into the charity fund account that he took out.
A U.S. attorney's office spokesman declined comment, including on terms of the proposed agreement. In a statement announcing the charges two years ago, prosecutors said convictions on all the charges amounted to a combined maximum sentence of 280 years.
But whether Cochran pleads guilty to one count or ends up being convicted of all 15 at a trial, his potential sentence shouldn't be dramatically different under federal guidelines, explained Gal Pissetzky, a Chicago defense attorney not involved in the case.
"Going to trial isn't that much of a risk," he said.
If the alleged crimes involved less than $150,000, Pissetzky estimated Cochran might be looking at a maximum prison term of two or three years for a conviction on the 15 counts. Pleading guilty to one count of wire fraud might knock the maximum down by six months or a year, because judges typically reduce sentences if defendants take responsibility. Probation could still be an option in both scenarios, he said.
Cochran's case sounds familiar to Chicagoans, who have seen many of their politicians face corruption charges over the years. Since the 1970s, nearly three dozen one-time aldermen have been convicted.
---
Related stories:
Ald. Willie Cochran Indicted, Charged with Fraud, Extortion, Bribery
Ed Vrdolyak, Former Alderman, Indictedon Tax Evasion, Impeding IRS
Former Congressman Aaron Schock Indicted for Fraud, Theft of Government Funds
Former US Speaker of the House Dennis Hastert Indicted
---