Keeping track of how much money you spend in a week, why you spend it, and how that can affect your financial future might sound daunting.
But a new book based on the Money Diaries series from lifestyle website Refinery29 proves otherwise, and offers insight into earning and spending without judgment.
The book is called "Money Diaries: Everything You've Ever Wanted to Know About Your Finances ... and Everyone Else's."
Author Lindsey Stanberry, work and money director for Refinery29, joins "Chicago Tonight" for a conversation.
Below, an excerpt from "Money Diaries."
CHAPTER 1
Life & Money
(Or How to Afford Life)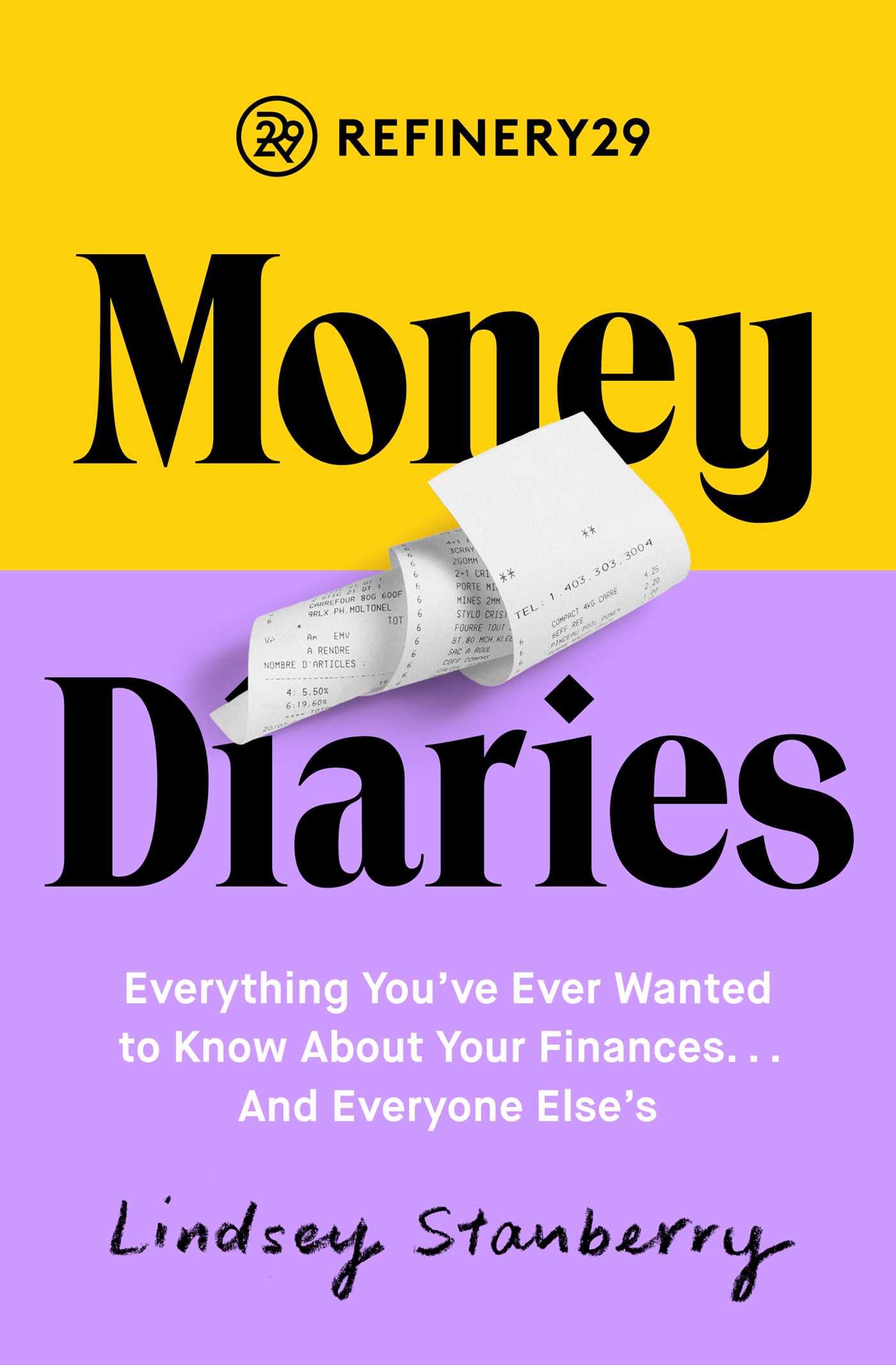 I love to talk about money, but until we launched Money Diaries in January 2016, I didn't really know that other women felt the same way. The runaway success of the series—where millennial women share the intimate details of their financial lives—clearly struck a nerve.
It's probably not that surprising. After all, it's fun to read Money Diaries because you get a peek into someone else's world. We marvel at—and judge—the diarist as she navigates her week, spending too much on avocado toast or dutifully meal prepping on Sundays. We admire those who set aside more than 10 percent for retirement or are aggressively paying down student loans. We finally get an answer to the question that nags many of us: How do they afford their lives?
I imagine a lot of you opened this book for the diaries, but I hope you'll stay for the education and frank conversations about personal finance. Though most of us care a lot about our money, it's still a rather unpopular conversation topic—in a 2017 Refinery29 survey, we found that only 18 percent of millennial women talk about money with their friends at all.
Maybe that's because money is emotional. But just because it makes you squirm doesn't mean you can ignore it. And my hope is that by talking openly and honestly about it here, in the pages of this book, we'll begin to feel even more confident about how we spend and save.
In this chapter, we'll dive into the nitty-gritty (how often to check your bank balance) and even get a little philosophical (money mantra, anyone?). It's just the beginning. Throughout the book, you'll find the tools you need to get more comfortable with your finances so that you can afford the life you want.
Money Diary #1
A Week in Los Angeles, CA, on an $86,000 Salary
OCCUPATION: Senior copywriter
INDUSTRY: Advertising
AGE: 29
LOCATION: Los Angeles, CA
ANNUAL SALARY: $86,000 + ~$15,000 from my side hustle
PAYCHECK AMOUNT (TWICE A MONTH): $2,250 + $1,000 from my side jobs once a month
GENERAL FINANCIAL INFORMATION:
Checking Account Balance: ~$2,500
Savings Account Balance: ~$12,000 (I save $500–$1,000 each month. I'm working toward having 6–12 months of salary in savings in case something were to happen and I lost my job. Or in case I want to buy a house someday? (Hahaha never going to happen.) I am . . . nowhere close to that.)
HOUSING:
Rent: $2,150 (I KNOW OMG. But I live alone in a really cute one-bedroom in a great part of town, exactly one block from my best friend, so I just deal with it. My rent includes heat and hot water.)
Electricity and Gas: $40
Internet and Cable: $120
Renter's Insurance: $0 (Yikes, I know I really need to do this!!!)
Phone: $0 (Dad still pays, and I think if I just never bring it up maybe he will never ask me to finally be a grown-up?)
TRANSPORTATION:
Car Payment: $0 (It's paid off!)
Car Insurance: $150
Parking: $22/year (The lot for my building was full when I moved in, so I negotiated down the cost of my rent by $100/month. I park on the street and pay $22 to the city of West Hollywood for a residential parking permit.)
HEALTH & SELF-CARE:
Health Insurance: $35/paycheck
Dental Insurance: $10/paycheck
Eye Insurance: $5/paycheck
FSA: $500/year
ClassPass: $60 (5 classes/month. It's Southern California so I just try to hike a lot because it's free and I can do it all year round. Screw seasons!)
Tampons: $10 (I pay for a subscription for organic, all-cotton ones.)
Therapy: $2,560/year (I go twice a month at $200/session until I meet my $1,600 out-of-network deductible. Then it's partially covered by my insurance and I pay $60/session.)
MISCELLANEOUS:
Charitable Donations: $100 to Planned Parenthood, KPCC (local NPR station), and a couple other nonprofits that help women run for office. #girlpower
SUBSCRIPTIONS:
Spotify: $0 (I mooch.)
Hulu: $11.99 (No commercials because I'm bougie like that.)
Netflix: $10.99
Amazon Prime: $99/year
DEBT:
Student Loan Debt
Total: $0 (My parents handled 90 percent of it, and I had loans for the other 10 percent, which were paid off within 4 years of graduating.)
Credit Card Debt Total: $0
RETIREMENT:
401(k) Contribution: $250 paycheck (employer matches up to 6 percent)
401(k) Total: $16,000
IRA: $10,000 (I don't contribute now that I've got a 401(k).)
| DAY ONE |
6:35 a.m.—Alarm goes off, waking me out of a WEIRD dream where I was swimming through a water house with some coworkers. WTF is a water house? Anyway, I roll over and give my perfect, sweet, handsome boyfriend a big kiss as he compliments me on how cute I look while I sleep. KIDDING. I stretch out in my bed, single AF, and read the entire Internet before finally getting up.
8:15 a.m.—I'm at work earlier than almost anyone because I like the quiet, and it makes me feel superior to my coworkers. I eat an English muffin with goat cheese and tomatoes that I brought from home, plus a cutie, the fruit kind, not the human kind, and office coffee.
9:30 a.m.—It's a slow week at work. I look for Christmas presents for my dad to get my mom.
Somehow this has become my job. I send him an email full of good options. He'll pick which ones he wants to buy, then I'll purchase and wrap them, and he'll pay me back. I realize this is unfair emotional labor that I am probably being tasked with because I am a woman, but at the same time—it's my dad. I owe him for basically everything in my life.
12 p.m.—Lunch! Salad from TJ's. I'm two days from starting my period so I'm extra hungry. I also eat some veggie chips and brownie brittle from the office snack stash.
2 p.m.—I recently ordered a really awesome print. One of my friends hung a print at her house using a bulldog clip, and it looked cute, so I buy a big rose gold one on Amazon to copy her. $12.95
3 p.m.—After writing a bunch of tweets for a client's content calendar, I eat a Honeycrisp apple with chia+flax peanut butter that I brought from home. I know sometimes people are like, "This fruit is so good, it tastes like candy!" And it's like, "No, ma'am, CANDY tastes like candy." But Honeycrisp apples are almost that good.
4 p.m.—I contribute $10 to a fund to help one of my coworkers change her flight home from a trip so she can make it to the office Christmas party. $10
6:45 p.m.—I booked a workout class through ClassPass at a ladies- only gym. Love it! BOY, BYE. I'm going to this gym forever.
7:45 p.m.—I go straight from class to my BFF's house for our weekly group dinner. We take turns providing the food. Tonight, one of my friends brought sandwiches from Mendocino Farms. Everyone has to deal with how sweaty/ smelly I am while we chat and watch reality TV.
10:30 p.m.—Home and shower before heading to bed! I watch some 30 Rock as I fall asleep.
DAILY TOTAL: $22.95
| DAY TWO |
6:30 a.m.—Yesterday, I decided to cancel both my 6 a.m. workout and my therapy appointment. My therapist is out of network and VERY expensive. I decide my mental health can survive a week without that big cost—especially since I keep buying Christmas presents. Anyway—it means I wake up at my normal time.
7:15 a.m.—It's a "chilly" 60 degrees and Santa Ana windy, which in SoCal equals fall. But by the time I drive over the hill into the Valley, I realize I'm driving into a literal chimney. The winds sparked huge wildfires just north and the entire Valley is full of smoke. I hold my breath as I run into Peet's for a coffee and maple chicken sausage breakfast sando. $7.15
12 p.m.—Slow days mean I'm basically just watching the clock until it's a nonembarrassing time to eat lunch. I make it to 12 on the dot before eating my TJ's sando and carrots. I usually don't buy this much prepackaged stuff for lunch, but this week I was lazy.
2 p.m.—The smoke is making it too difficult to work/breathe/live right now, so everyone leaves the office to go work from home. Back in West Hollywood, the sky is relatively clear. I hope everyone in the path of the blaze is okay! I work the rest of the day from home—which means taking notes on two new episodes of shows I work on, while spying on some dogs outside.
4 p.m.—Oops, I bought some cool boots from Express on sale. $45
6:30 p.m.—I take a boxing class. It's free thanks to a friend who sent me a code! There are parts where we're supposed to unleash our rage on the heavy bag, but I'm not feeling super ragey.
8:30 p.m.—Shower and blow-dry my hair. I make whole wheat pasta with Brussels sprouts and garlic for dinner. I also do a couple hours of work for my side hustle—editing and writing. My mom keeps just offering up my services to her friends, willy-nilly. I help edit a brochure for a high school choir group for one of my mom's friends. YOU'RE WELCOME, KAREN. THAT USUALLY COSTS PEOPLE LIKE $50. Kidding. I'm happy to help.
10 p.m.—My dad finally picked the presents he wants for my mom. I buy them ($315) and he transfers me money to cover it—plus some extra money as a birthday present since my birthday is in two weeks! Woo!
DAILY TOTAL: $52.15
| DAY THREE |
8 a.m.—A new fire sparked overnight and it's nearer to the office. After some confusion about whether I need to go in, I call a Lyft to work. With all the madness, I almost forget it's our office Christmas party tonight, and I'll be getting ready at a coworker's house before heading straight there. I'm mad that it's on a Wednesday, but I guess I'll just have to deal with being hungover at work tomorrow. We get $25 in travel money since the company doesn't want anyone driving drunk, but the rides from my office to the venue and then home will eat that up. I pay for this one myself. $30
8:30 a.m.—Breakfast! An English muffin and coffee from home.
12 p.m.—There are only, like, five people in the office due to the fires. The few of us who came in decide to go out to lunch. I get a salmon burger. $21
3 p.m.—Might as well get a manicure. $20
5 p.m.—Leave the office a tiny bit early to head to my coworker's house. We drink wine while we put on our fancy outfits and do our hair and makeup. We stop for wine and snacks, which I cover for the group. $35
7 p.m.—Lyft to the party (split with two coworkers and expensed). Our Lyft got a flat tire along the way, and we had to change cars! Nonstop thrills over here. The rest of the night is a blur. At some point, I do all of the following: eat 1,200 tater tots, wink awkwardly at a coworker, avoid talking to my boss, lose a raffle, and do a lot of whiskey shots. $37 (expensed)
11:30 p.m.—We go from the party venue to another bar. I get myself and a coworker a vodka soda. This
is a bad idea. $17
1 a.m.—I Lyft home (expensed) and drunkenly eat a microwaved frozen burrito in my bed. I am terrified for tomorrow. $14 (expensed)
DAILY TOTAL: $123
| DAY FOUR |
6:30 a.m.—Ohhhhhh no.
6:45 a.m.—NOPE.
7:30 a.m.—Wow, this is really happening. A new day has come. I need to go to work.
9:30 a.m.—I crawl into work where my office is holding a "team breakfast," which they have never done before. I have a suspicion it is to lure hungover people into the office instead of sleeping all morning. I make it there for eggs and stuff. 75 percent of the office is wearing their sunglasses indoors. The struggle is real.
10:30 a.m.—Sit quietly at my desk and concentrate on not dying.
12 p.m.—Order a breakfast burrito with some coworkers. $8
3:30 p.m.—Take advantage of my boss's offsite meeting to sneak home to nap for the rest of the workday. It's the company's fault for doing this party on a weeknight!
7 p.m.—My dinner plans canceled, and I could not be happier. I eat leftover pasta with Brussels sprouts plus a LOT of M&Ms. Fun fact: they cure hangovers.
8 p.m.—After reading a ton of articles about the fires, I donate to a charity that's helping families
who've been evacuated or lost their homes. $50
DAILY TOTAL: $58
| DAY FIVE |
8 a.m.—I pick up a quinoa, banana, pomegranate, almond, and honey bowl from a place by my work. Plus coffee. $9
12 p.m.—Eat the last Trader Joe's sandwich I had in my fridge, along with some carrots and another cutie.
2 p.m.—Walk to CVS for chapstick. $2
4 p.m.—Pay a $15 fee for late canceling a ClassPass class. I thought it might make me feel better to sweat out the rest of my hangover, but I'm starting to feel like I might be coming down with something. GREAT. $15
6 p.m.—Take some NyQuil and sleep forever.
DAILY TOTAL: $26
| DAY SIX |
8 a.m.—Well, my achey bones and fever make it clear: I have the flu. After freaking out that I have meningitis, I go to urgent care just in case and they send me home with a "you have the flu, please grow up." I pay the co-pay. $50
10 a.m.—I call to move my bikini wax to later in the week. The front-desk person takes pity on me and waives the cancellation fee. I love him.
11:30 a.m.—I DO make it out of the house for brunch for one of my best friends' birthday. Friends get mimosas and Bloody Marys, I get hot tea and try not to touch anyone. We all split the bill and cover our friend's meal. $52
7 p.m.—I slowly get dressed for a friend's Christmas party before realizing I'm a crazy person who is about to get a whole house full of people sick like some flu terrorist. I bow out last minute, change back into pajamas, and go to bed.
8 p.m.—I'm not one of those cool people who lose their appetite when they are sick. I order some yellow curry and pad Thai through Postmates and have a little before falling asleep. $40
DAILY TOTAL: $142
| DAY SEVEN |
9 a.m.—Wake up feeling slightly better and decide I am up for a walk since I haven't exercised since Tuesday. I am also craving a donut and a breakfast sandwich. I walk a mile to the fancy Pavilions supermarket and make it happen. $8
11 a.m.—By the time I walk back home with my food, I am covered in sweat. Perhaps I was not as cured as I thought I was. I settle in to watch TV forever.
3 p.m.—I manage to do some work for my side hustle. Gotta get those hours in! I aim for 20 a month. Sometimes I get less, sometimes more. Depends on the clients, really.
5:30 p.m.—Time to do some work for my main job. It never ends! This Sunday was essentially a workday so I allow myself a half a glass of wine while I finish some things up as a reward.
10:30 p.m.—Time for bed. Take an aspirin and hope to feel better tomorrow. BYE!
DAILY TOTAL: $8
| THE BREAKDOWN |
TOTAL SPENT: $432.10
FOOD AND DRINK: $197.15
ENTERTAINMENT: $10
HOME AND HEALTH: $77.95
CLOTHES AND BEAUTY: $67
TRANSPORTATION: $30
OTHER: $50
| THE FOLLOW-UP |
You live alone. What made you decide to live without a roommate?
I had been living with roommates until I moved in with my boyfriend, and then we broke up really suddenly. At the time, all of my friends were living with their S.O.s or had pretty stable living situations. I just didn't want to do the whole Craigslist roommate thing. I needed some room to recover, and I didn't want to feel awkward in my own space. I also think it's a nice sign of adulthood.
What kind of reactions do you get when you tell people you live alone?
Among my friend group, I'm the only one who lives alone. I think they're all pretty shocked. I also make more money than most of my friends. I think half of my friends would love to; the other half think I' m crazy. They hear how much I spend on rent, and they think it's shocking.
Have there ever been moments where you thought maybe it wasn't financially worth it?
That's why I'm really focused on rainy-day savings. If I lost my job, I would definitely have to consider moving. But the way I look at it is, hopefully, my salary only goes up from here. I hope to only make more money from here on.
Are there financial sacrifices you make in order to make living alone possible?
I definitely work a lot more at the side job. I never say no to work. I've been lucky because that's pretty stable, but it's a lot of evenings and weekends. Never ends.
Who do you talk to about money? Your parents? Friends?
I talk to my parents about some things. They are great resources and full of advice, but they have a way of making me feel like I'm spending too frivolously. My dad really wants me to buy property, but I don't feel like I'm in a place where I can afford it. They know how much I make and to them it sounds like a lot, but I don't think they fully grasp how expensive it is to live in LA. And while saving and getting onto the property ladder are goals of mine, I won't sacrifice having a fun/fulfilling life in the meantime—even if that means it takes longer to get where I want to be.
What surprised you most about doing a Money Diary?
I was honestly surprised by how quickly the small purchases add up. There were days where I thought I'd spent practically no money, only to realize that I'd spent $60 on random shit! Now I'm trying for more $0 spending days!
Excerpted from Refinery29 Money Diaries by Lindsey Stanberry. Copyright © 2018 by Refinery29. Excerpted with permission by Touchstone, an imprint of Simon & Schuster, Inc.
---
Related stories:
Mega Millions Players Would Spend $1.6B on Bills, Charity
Manufacturing, Optimism Rising Nationwide as Illinois Lags Behind
Turbulent Time for Stocks as Investors Eye End of Historic Bull Run
---