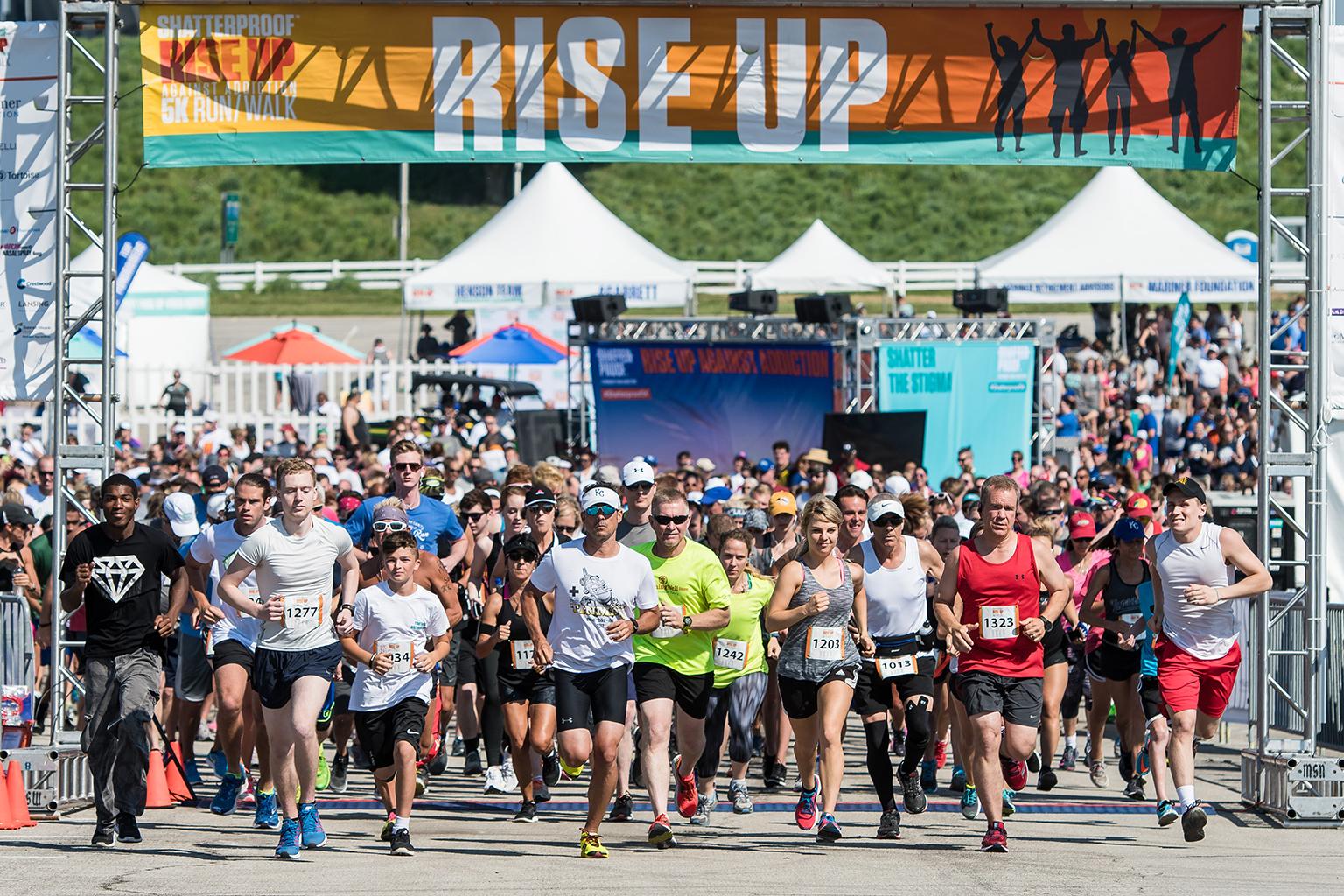 (Courtesy of Shatterproof)
Nearly three years ago, Buffalo Grove resident Amy Voss lost her son, Jared, to addiction. He was 28 at the time of his death, but Voss said he had been struggling with addiction since he was 12 years old.
Marijuana was his "gateway drug," she said. From there, he moved onto inhalants and other drugs, and eventually began using cocaine and then heroin. "We think he discovered heroin about a year and a half before he died," she said.
Over the course of 16 years, Jared received treatment for substance use disorder from 17 different centers. "My husband and I did the best we could with the knowledge and experts we had," Voss said.
On Oct. 16, 2015, Jared died following an overdose of heroin and cocaine.
"The last six weeks of his life he was really showing up and trying to overcome (his addiction). He was working with a sober coach for a month before he died," Voss said, adding he had a job and had just moved into a new apartment. "He was never arrested. People didn't know he was using heroin. He was a really nice, fun guy on the outside."
With the third anniversary of her son's death approaching, Voss is lacing up her shoes for the Rise Up Against Addiction 5K Walk/Run.
"While we were living with this horrible substance use issue with (Jared), we were alone. We felt very isolated," Voss said. "While people knew he went to 17 (treatment centers) and wasn't in regular school, there was the stigma he was a bad kid."
Voss has been working to change that perception through various volunteer initiatives and hopes Saturday's race will be another opportunity to do just that.
"I think it'll be really powerful because there will be a lot of passion there with a lot of likeminded people en masse joining together to get our message across," said Voss, who has organized a team to participate in the race. "It's all about changing the perspective for people and raising awareness to reduce shame and stigma."
One of the main goals of the race, hosted by the national nonprofit Shatterproof, is to change the narrative around addiction.
"People with this disease are ashamed," said Gary Mendell, who founded Shatterproof after his son lost his struggle with addiction in 2011. "The last time my son came home, which I didn't realize at the time, we were sitting on the back porch and he said, 'Dad, I so much wish people would realize I'm not a bad person. I'm a good person with a bad disease and I'm trying my absolute hardest.'"
Mendell believes hosting a 5K to raise funds for addiction, something akin to races for diabetes or cancer, sends the message to people struggling with addiction that they matter. "We care about you," Mendell said. "You have a disease just like any other and we'll show it the same way people do for autism or diabetes or breast cancer."
In addition to the race, Saturday's event will showcase local substance use disorder resources and photos and stories of lost loved ones. There will also be a presentation by local families who have been touched by addiction.
"I think my son would be alive today if he had gone to an event like this and seen all the people who loved and supported him," Mendell said.
The Rise Up Against Addiction 5K will be held at Soldier Field and costs $40 in advance or $50 on site. (Walker registration is free.) Funds raised from the event will support Shatterproof's work in advocating for changes in federal and state policy, as well as programming geared toward changing the conversation about addiction and saving lives.  
For more information about the race, visit Shatterproof's website.
Contact Kristen Thometz: @kristenthometz | [email protected] | (773) 509-5452
---
Related stories
Illinois to Receive $43.5 Million to Fight Opioid Crisis
New Laws Boost Treatment of Opioid Abuse, Mental Health Access
How Chicago Hospitals are Addressing the Opioid Epidemic
---