The nation's unemployment rate is at 3.9 percent – a near 20-year low – while inflation remains low at about 2 percent.
Suffice it to say, the U.S. economy is doing well. So well, in fact, that the Federal Reserve raised interest rates last week for a third time this year. Rates now range between 2 and 2.25 percent.
Speaking to an association of economists Tuesday, Federal Reserve Chairman Jerome Powell said the "historically rare pairing of steady, low inflation and very low unemployment is a testament to the fact we remain in extraordinary times."
The Fed plans another interest rate hike before the end of the year.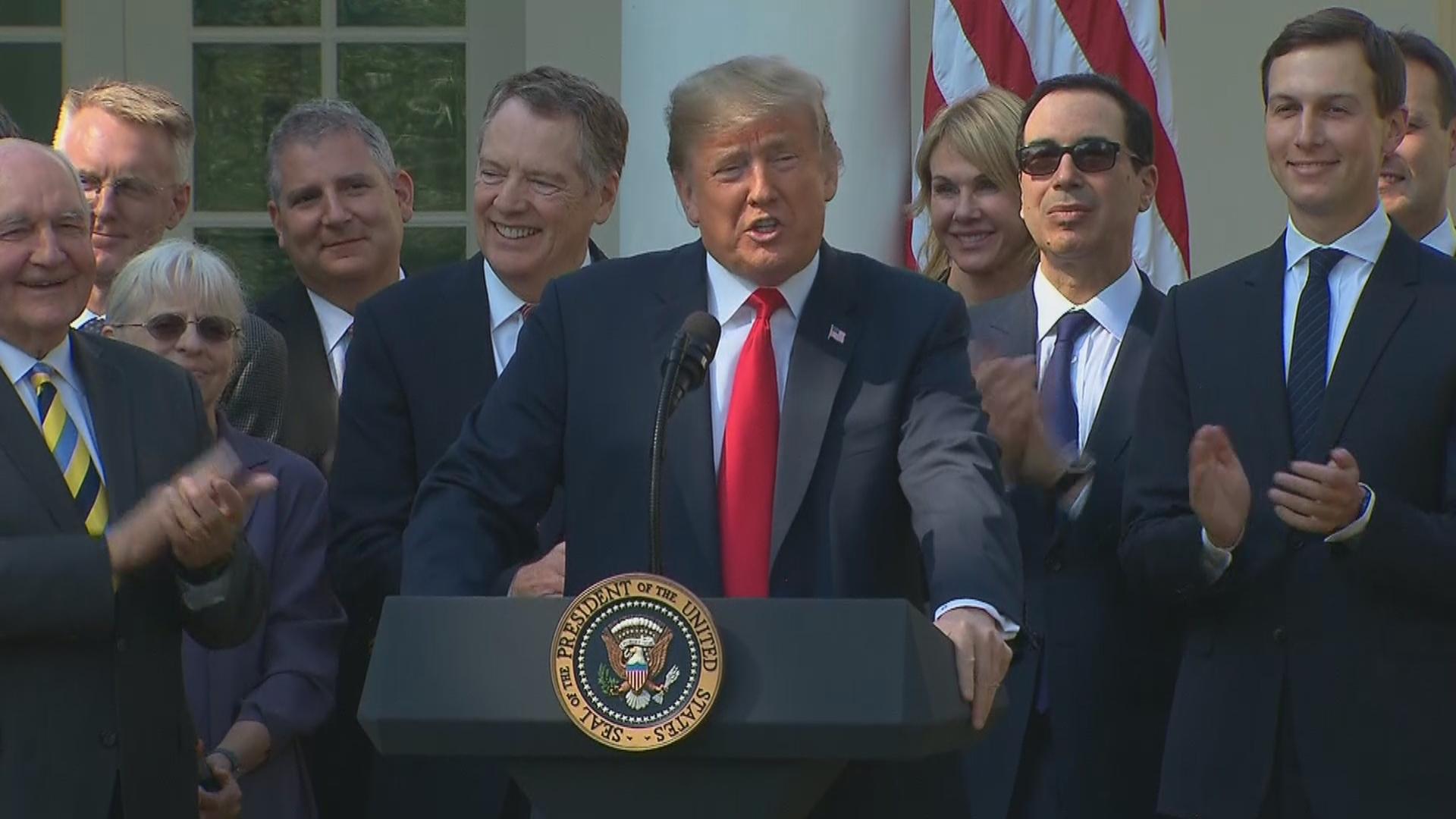 "We have successfully completed negotiations on a brand-new deal to terminate and replace NAFTA," President Donald Trump announced Monday, Oct. 1, 2018.
On the international stage, President Donald Trump has exhibited a bullish trade strategy by striking a last-gasp deal with Canada to salvage the North American Free Trade Agreement after threatening to pull the U.S. out of it.
The Trump administration has also revised a bilateral trade agreement with South Korea, opened trade talks with Japan and pummeled China with a new round of tariffs on $200 billion in goods.
Joining us to offer their perspectives on the country's economy and the nation's global trade policies are Ed Stuart, professor emeritus of economics at Northeastern Illinois University; and Michael Miller, associate professor of economics at DePaul University.
Follow Evan Garcia on Twitter: @EvanRGarcia
---
Related stories:
Precious Meddling: The Impact of Trump's Tariffs on Steel
US Economy Strong But Trump's Tariffs Could Cause Problems
US Chamber: $3.8 Billion Worth of Illinois Goods Threatened by Trade War
---