Think "Chicago pizza" and you immediately get a taste for deep dish, right? A new book claims that's a major misconception. Author Steve Dolinsky should know. Known as the Hungry Hound, he's been covering Chicago's food scene for ABC 7 News since 2003.
"It's the tourists who think this is just a deep-dish town," Dolinsky said. "The real Chicago-style pizza is what's called tavern-style. It's a thin-crust pizza cut into bite-size squares. It originated in Chicago bars, where owners realized they could get patrons to drink more by handing out inexpensive thin-crust pizza."
In his new book, "Pizza City, USA: 101 Reasons Why Chicago is America's Greatest Pizza Town," Dolinsky takes a deep dive into the world of deep-dish and beyond. "Chicago is America's best pizza city because of all the variety here," he said. The book includes Dolinsky's top five Chicago restaurants for each of 10 pizza categories, from Sicilian to stuffed, Neapolitan to Detroit-style.
What's the secret to the perfect pizza? "Two things," says Dolinsky. "The dough and what I call OBR, that's the one-bite ratio. There's got to be that balance, that harmony of ingredients."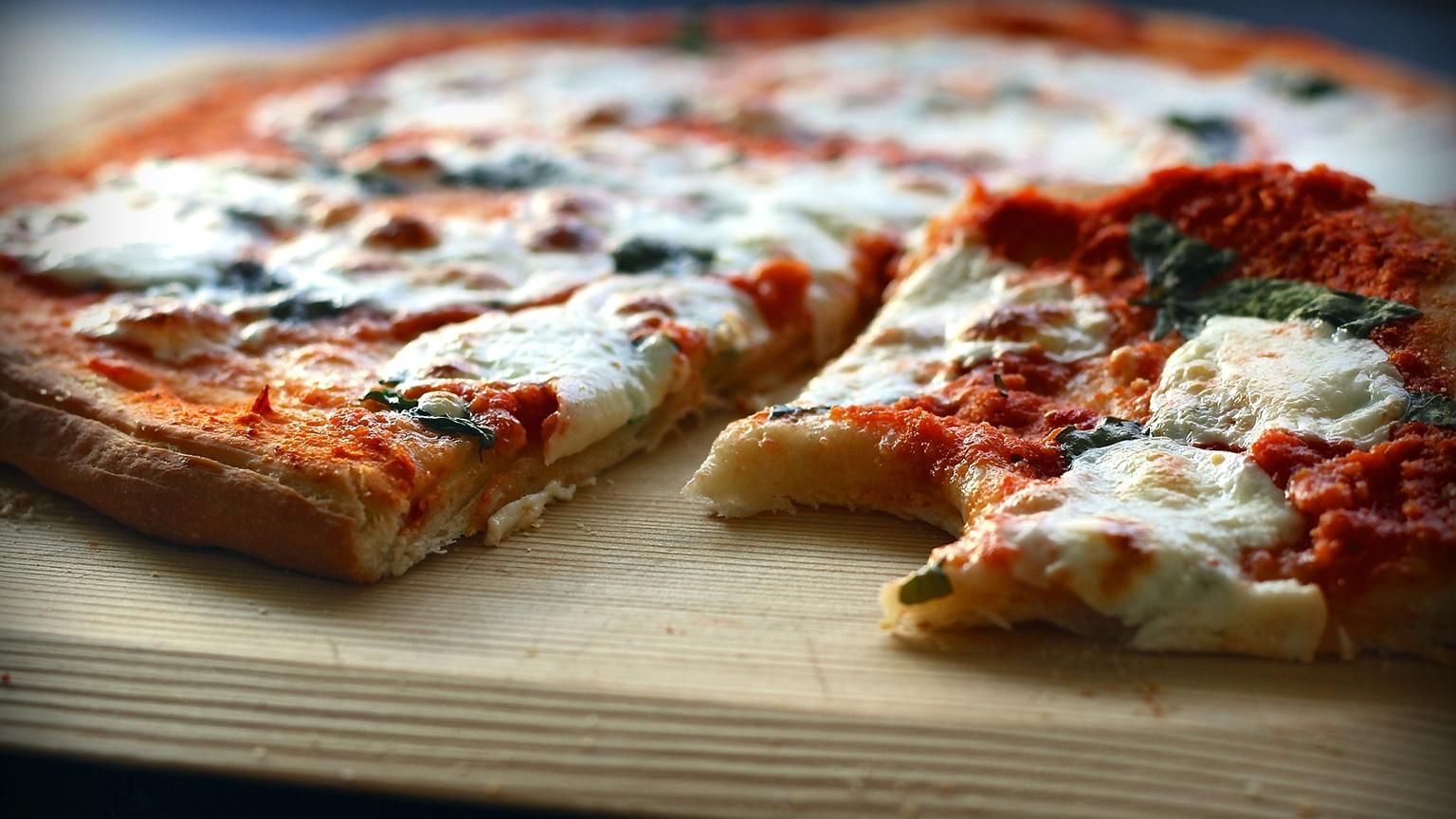 (ponce_photography / Pixabay)
Locals and out-of-towners alike might be surprised to find that iconic Chicago pizzerias like Uno and Due, Giordano's and Leona's didn't make his list. "I gave everybody a fair shake, but honestly some of the best known Chicago pizzerias have seen better days. And to put it bluntly, the franchise that made deep dish famous, Pizzerias Uno and Due, hasn't been a Chicago company for decades," Dolinsky said.
Ask a hundred Chicagoans for their favorite pizza and you're likely to get a hundred different answers. What makes Dolinsky an expert? "One of the reasons I thought I was qualified to judge Chicago's pizza scene was that I don't have what I call PIGUE syndrome: pizza I grew up enjoying. I grew up in Minnesota so I don't have those biases. A lot of those sacred cows mean nothing to me."
And if you want to do more than just read about Chicago's best pizza, book a seat on the Chicago pizza bus, where Dolinsky will dish it out to you firsthand. Every Saturday, Dolinsky leads a 3.5-hour tour that includes behind-the-scene kitchen tours, in-depth pizza analysis, and samples of deep-dish, Roman al Taglio, Neapolitan or Sicilian pizza.
Wondering if your favorite Chicago pizza restaurant made the cut?
Below, an excerpt from "Pizza City, USA."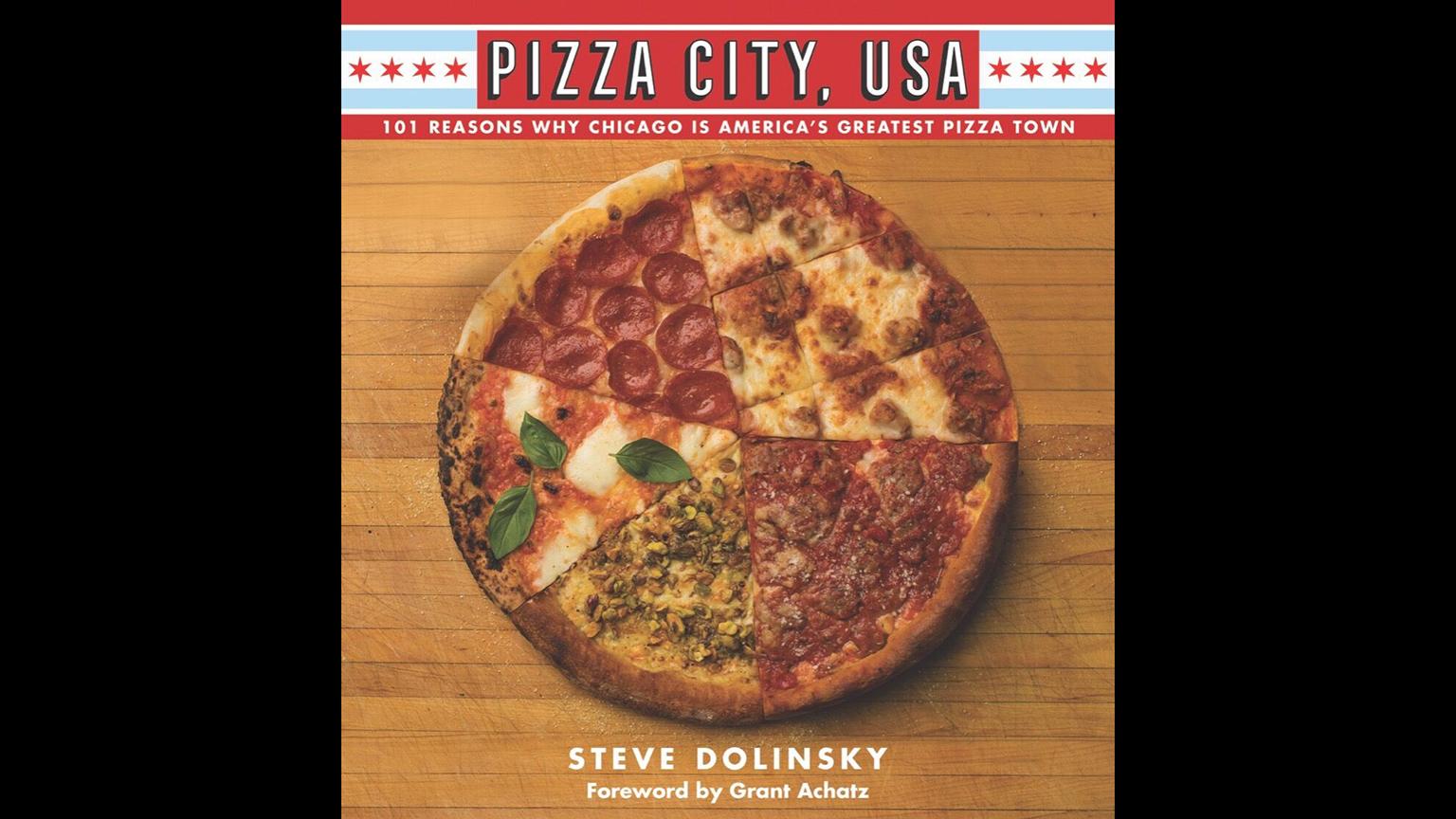 When I tell people I'm from Chicago and that I'm a food writer, their first questions usually hover around hot dogs and deep-dish pizza. They're often surprised when I tell them that yes, deep-dish was created in Chicago, but people who live in Chicago tend not to eat it as much as the tourists do. It's kind of like how New Yorkers rarely go to Times Square and stand outside of the Good Morning America studios, hoping to be on TV. In fact, walk into any neighborhood pizza joint, be it a family-run place in a bar or a local chain with multiple locations, and ask them what they're known for. I'll bet it's a Chicago-style thin pizza, also known as tavern-style, rather than deep-dish. That's why I always laugh when New York City–based media talk about Chicago-style pizza. They come here for a day or two, talk to the out-of-state rubes waiting for an hour in the cold outside famous deep-dish pizza restaurants, and then proceed to dump all over the city by mocking the use of a knife and fork to eat pizza. They don't have a clue. Many locals actually agree with Jon Stewart's rant about deep-dish on The Daily Show: "This is not pizza, this is tomato soup in a bread bowl!" (I actually believe he was referring to stuffed pizza, because this depiction hardly describes the city's best deep-dish, but I digress.) The true pizza landscape in Chicago is far more diverse than the deep-dish stereotypes suggest. Though our unique regional style is notable and is often quite delicious when done right, as are the regional styles in St. Louis and New York, it's hard to argue with Chicago's range of offerings. I've had plenty of opportunities as a professional food reporter to assess and, if you'll forgive me, chew on it, and the pies discussed in this book are all the evidence I need to say that Chicago truly deserves the title "Pizza City, USA."
---
Contact Andrea Guthmann: @AndreaGuthmann
---
Related stories:
Checking Out the Menu at Chicago's New US Pizza Museum
Chicago Tribune Food Critic Phil Vettel Comes Out of the Shadows
Behind the Scenes at Vienna Beef on its 125th Birthday
---