An appetizing museum in Chicago will open its doors for the last time this weekend. We check out the collection of a curator with a craving at the United States Pizza Museum.
TRANSCRIPT
Jay Shefsky: The museum is loaded with unusual ingredients. They all come from the collection of a curator with a craving.
Kendall Bruns, U.S. Pizza Museum: So this all started as my personal pizza collection of stuff that just kinda got out of control, and now I have it set up in a way that it tells the story of how Italian immigrants brought pizza to America and it spread throughout the country.
We've got a spotlight on Chicago but it's really about pizza all through the U.S. We've got vintage memorabilia, menus, record albums, toys, anything you can think of related to pizza.
Some of the rarer things we have here include an old Pizzeria Uno menu from the '60s that shows a large pizza was $2.60. We've also got some McDonald's pizza memorabilia – they experimented with pizza in the '90s.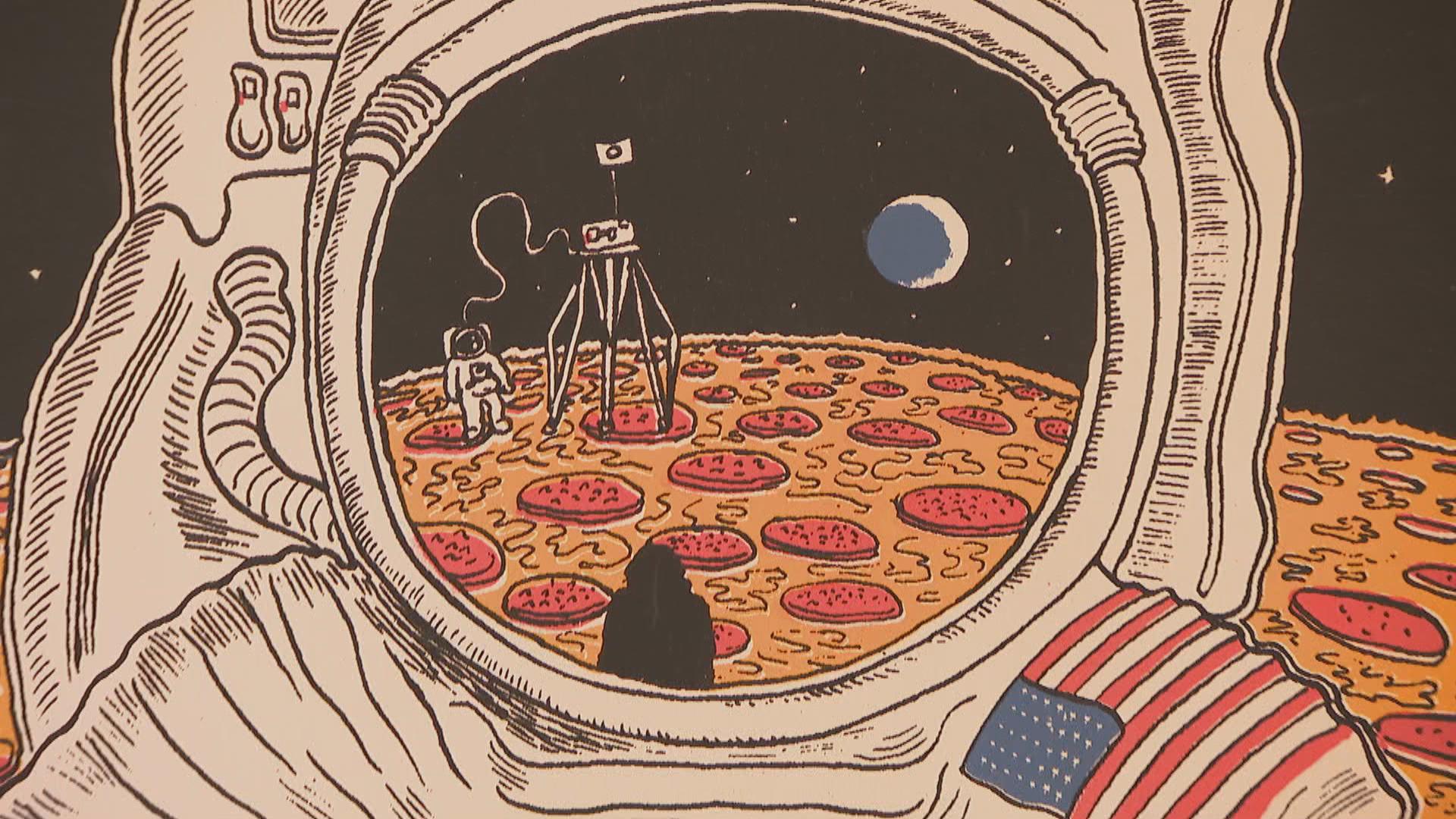 I really love all of the art that was inspired by pizzas, so we've got some one-of-a-kind creations that artists have made. There's a needlepoint about pizza, there's a pizza scarf, we've got art prints about pizza, so I really like how that is a manifestation of people's enthusiasm about pizza as art.
Shefsky: There was a backlash to the museum on Twitter when the New York City Mayor's Office declared: "Deep dish is not pizza."
New Yorkers may not agree on where to get the best local slice, but we do know that deep dish is not pizza. Case closed.https://t.co/VyfAdv9Iau

— NYC Mayor's Office (@NYCMayorsOffice) August 8, 2018
---
Bruns: I just take for granted that all pizza is great, and whether it's deep dish or New York or New Haven or any different style of pizza I enjoy them all on their own merits … but on the other hand, I really understand why people reacted so strongly because pizza is very personal for people.
Shefsky: The museum is located just off Roosevelt Road south of the Loop at the Roosevelt Collection.
One thing it does not have is actual pizza.
We visited nearby Connie's Pizza for a look at the many styles of pizza appreciated in Chicago – a city where, ironically, thin crust is preferred.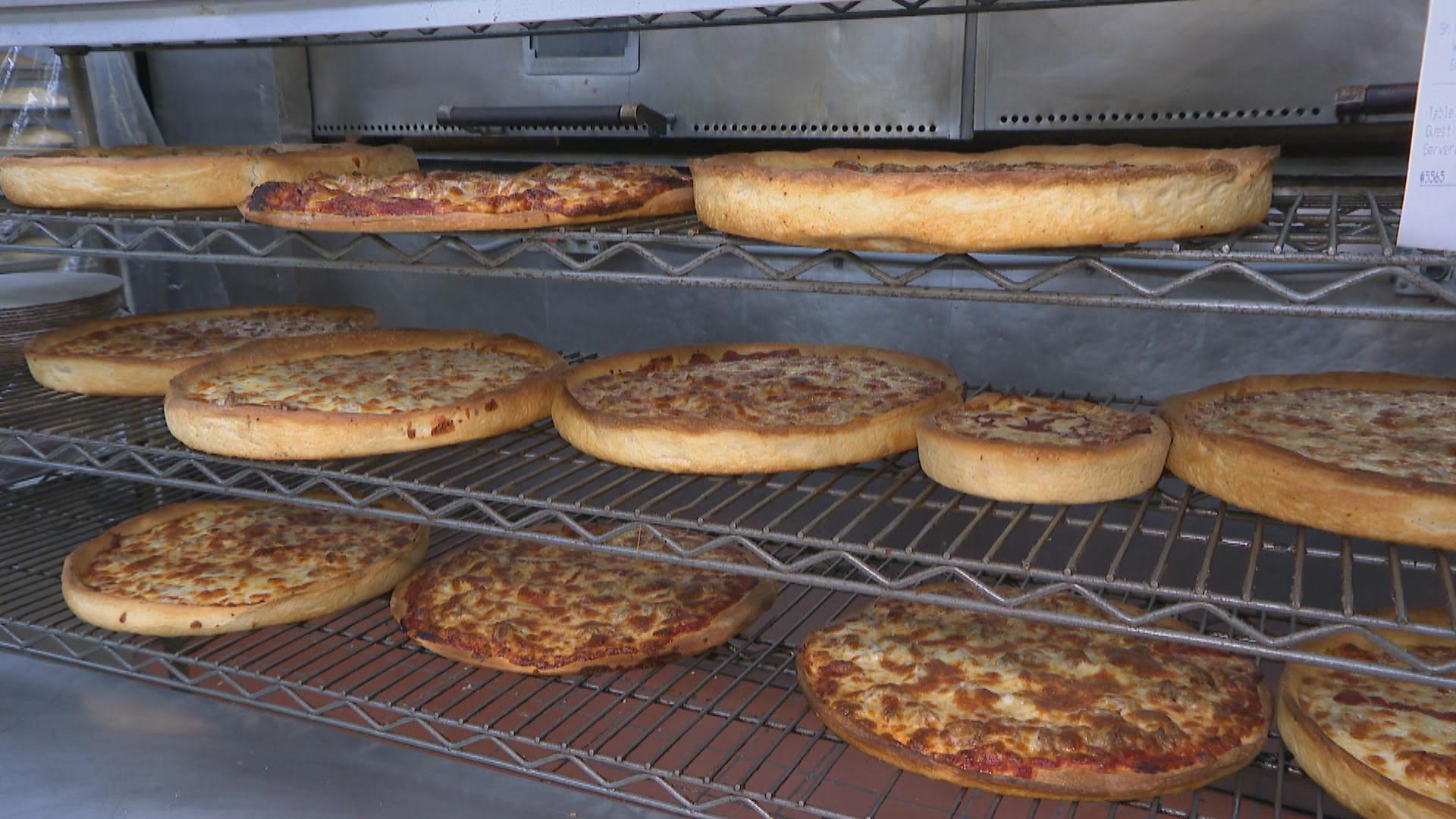 Bruns: We're gonna try to get pizza trucks and wood fire ovens outside the museum sometimes, but I really want people, after they're done, to go visit a local pizzeria and have it at the source.
Shefsky: For the time being, it is the only known pizza museum on the planet. But in New York City, an unaffiliated Museum of Pizza is scheduled to open in October.
Bruns: I'm gonna check it out. I think there should be pizza museums all over the country.
---
More on this story
The United States Pizza Museum is free but reservations must be made on their website. It will close its doors for good on Sunday, Oct. 13, 2019.
Note: This story was originally published Aug. 15, 2018. It has been updated.
---
Related stories:
Ask Geoffrey: What Happened to 'Chicago's Most Famous Restaurant'?
Chicago Tribune Food Critic Phil Vettel Comes Out of the Shadows
The Big Business of Craft Beer: New Book Tells Goose Island Story
---