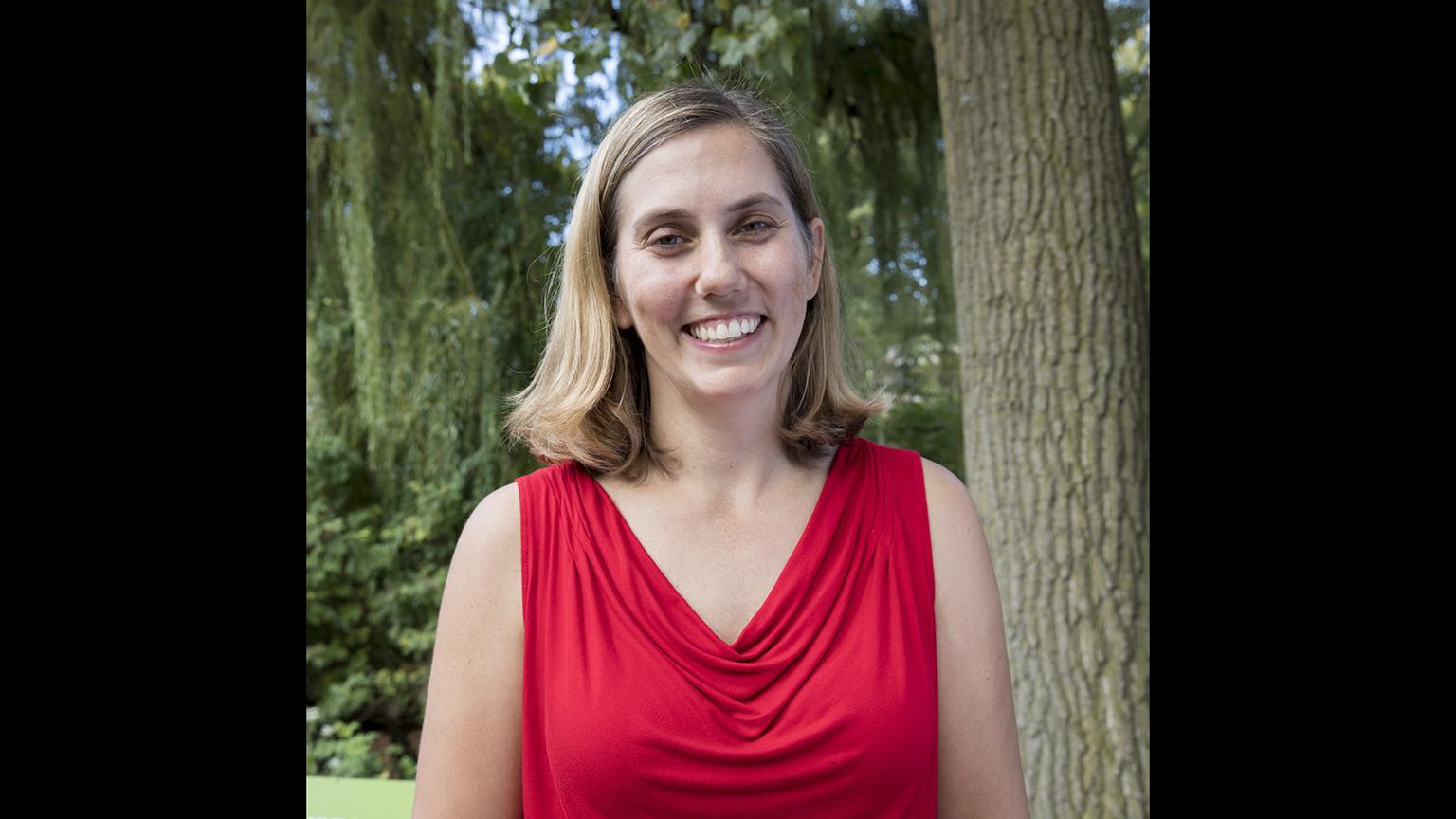 Megan Ross (Courtesy Lincoln Park Zoo)
Former curator Megan Ross has been named Lincoln Park Zoo's new director, becoming the first woman to hold the position in the zoo's 150-year history and the first zoo director since the institution privatized in 1995.
Ross joined the zoo in 2000 as its curator of birds. In 2006, she became general curator, overseeing all animal groups and animal records at the zoo.
She was promoted to vice president of animal care in 2010, and last year became the zoo's executive vice president, working to support the zoo's efforts in animal welfare, community engagement and conservation.
In her new role, Ross will oversee the zoo's day-to-day operations. 
"Lincoln Park Zoo's vision is to inspire communities to create environments where wildlife will thrive in our urbanizing world," said Kevin Bell, the zoo's president and CEO, in a statement. "With her passion for animal welfare, science and community engagement, no one is more equipped than Megan Ross to bring this vision to fruition while upholding the legacy of this 150 year-old institution." 
One of Ross' biggest achievements at the zoo came in 2016, when she led an effort to launch ZooMonitor, a mobile app that allows zoo staff to record animal behavioral data and visualize the information. The app is currently being used by more than 280 institutions in 26 countries, according to the zoo.
Outside of her job at the zoo, Ross is a member of the Association of Zoos and Aquariums' Ethics Board, which sets standards of conduct for zoos across North America. She also serves on the International Union for the Conservation of Nature's Asian Songbird Trade Specialist Group, which focuses on songbird conservation efforts.
While being interviewed for a previously published article in Lincoln Park Zoo's magazine, Ross was asked to identify the most important role that zoos play in a society.
"Can I have two?" she asked. "The first is bringing people closer to nature. Most zoos are in urban environments, and most people are not able to see these animals in their wild habitats. We have the opportunity to bring wildlife to the forefront of people's minds and to inspire them to act on behalf of these animals and their natural environments.
"Zoos are also uniquely positioned to be centers for conservation and science," she continued. "We use science to guide our management at the zoo, and we are heavily involved in conservation in the wild as well. We don't just talk about conservation; we have scientists doing conservation work that's making an impact around the world."
Contact Alex Ruppenthal: @arupp | [email protected] | (773) 509-5623
---
Related stories: