Chicago Mayor Rahm Emanuel and Illinois Attorney General Lisa Madigan held a joint press conference in July to announce they'd reached a deal on a consent decree for the city's police department.
But there was a sticking point: What should happen when a police officer draws a gun?
The parties were going to leave the issue for a judge to resolve, but instead on Thursday went to federal court with an agreement: Starting next summer, Chicago police officers will have to report every instance in which they point a firearm at someone. They do not need to report instances in which they draw a gun from their holster, however. 
"It is a very serious thing to pull your gun on someone, with the possibility that you're going to use lethal force. It's not just unholstering the gun, not just putting your hand on the gun. But when you point your gun you need to be prepared to use lethal force, and when that happens of course there should be documentation," former Chicago Police Board leader Lori Lightfoot, who is running for mayor, said Thursday at a City Club of Chicago panel on the proposed consent decree.
Cops on the street won't be responsible for the paperwork. Rather, they'll have to radio in when they point a gun and it'll be up to supervisors to document and review the incident. Down the line, the information will be used to determine if there's any pattern, violations or need to revise policy.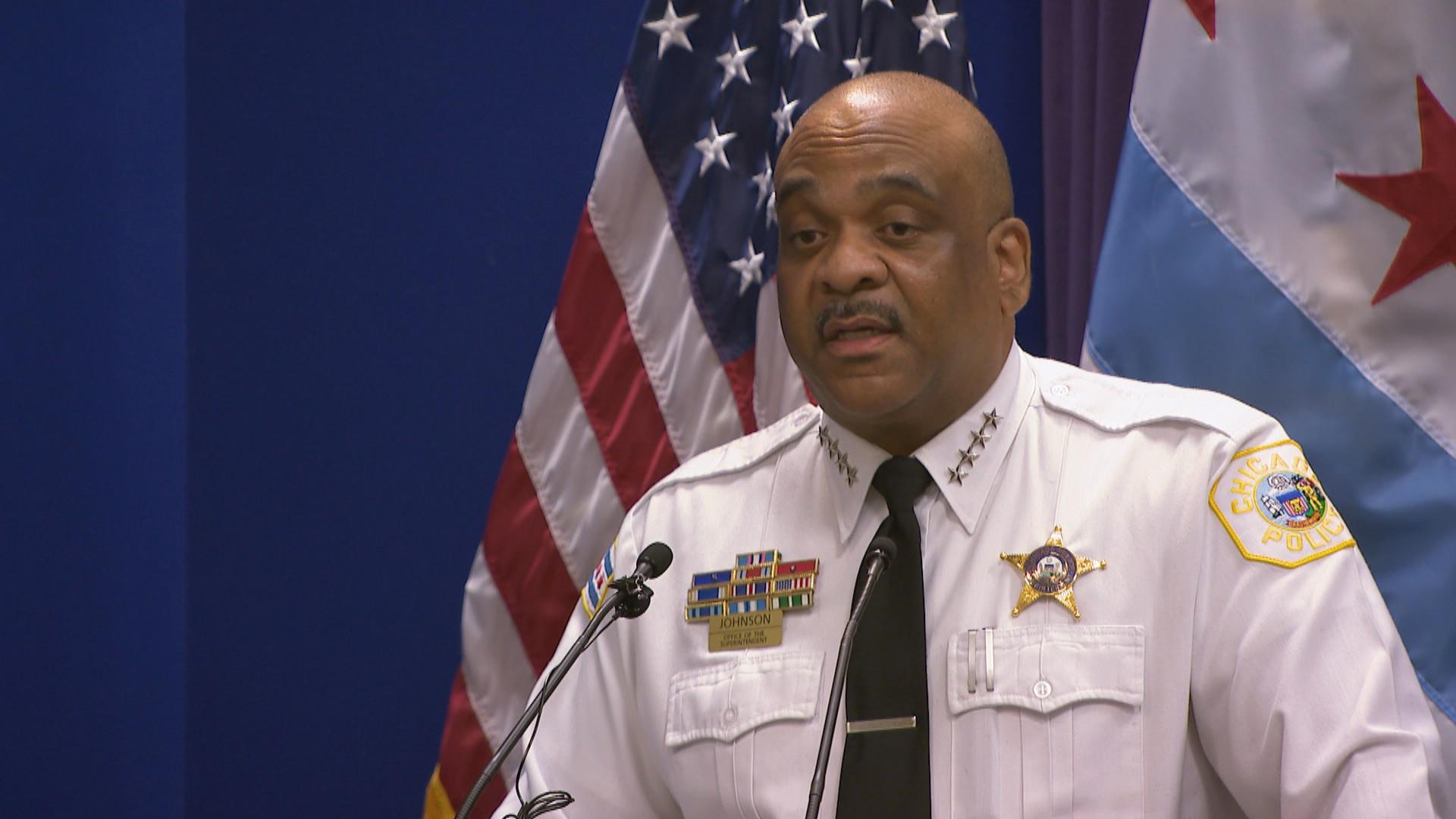 Chicago Police Superintendent Eddie Johnson talks Thursday, Sept. 6, 2018 about a new agreement for tracking gun-pointing instances in the police department. (Chicago Tonight)
Chicago Police Superintendent Eddie Johnson cautions that if the data shows certain police pulling a gun more often than others, it shouldn't immediately infer that those officers are trigger-happy. 
"Let's face it. Some officers work in more challenging districts than others. Some may not point their weapons ever during their career. Just because an officer points his weapon doesn't mean they're doing something incorrectly. You know, we go to where the crime and the violence is. You know, so in those particular areas, those officers that work there consistently, will probably have more instances where they point their weapons," Johnson said. 
But Chicago Fraternal Order of Police President Kevin Graham said the policy will cause officers to hesitate to draw a gun. At the City Club discussion, Graham gave an example of an officer who was severely beaten and left with career-ending brain injuries. He says the officer told the FOP she didn't use her gun out of fear she'd be "the next officer accused of shooting someone involuntarily." 
"I think (a consent decree) is going to hurt," Graham said. "When you put more and more restrictions on the police, which we've seen over the last few years, what is going to happen is that the police are going to be disengaging with the public and that is the exact opposite of where we need to be." 
The FOP and city's last contract is already expired, and the two sides have yet to reach a new one. It's unclear how a consent decree will ultimately fit in with a new contract. Graham said as is, the proposed consent decree is overreaching. 
"The big problem here is that it tries to circumvent the collective bargaining agreement. And that's a big problem. These officers have rights. And it seems that this consent decree wants to address everybody's rights in the city expect the men and women who are going out there putting their lives on the line every single day," he said. 
Other critics, including the American Civil Liberties Union, say the proposed consent decree doesn't go far enough, and are calling for changes like stricter enforcement and transparency tools. 
Follow Amanda Vinicky on Twitter: @AmandaVinicky
---
Related stories:
Emanuel Challenger Lightfoot, Police Union Tear Down Consent Decree
Deal Struck for Federal Oversight of Chicago Police Department
Consent Decree, Gang Database Front and Center at City Council
Parties Near Agreement on Chicago Police Consent Decree
---