The magic number was eight this week in a remarkable turn of events within the span of just a few hours.
President Donald Trump's personal lawyer and so-called fixer, Michael Cohen, admitted Tuesday in a New York courtroom to committing eight crimes, one of which was at the direction of his boss, Trump, to help the president win the 2016 election.
Cohen pleaded guilty to five counts of tax evasion; one count of making a false statement to a bank; a campaign finance violation of willfully causing an illegal corporate contribution; and a campaign finance violation of making an excessive campaign contribution.
Cohen, through his attorney, Lanny Davis, has signaled that he's "100-percent" ready to cooperate with special counsel Robert Mueller.
Within the hour – some 200 miles away in a Virginia courtroom – a jury found the president's former campaign chairman, Paul Manafort, guilty of eight felonies: five counts of tax fraud; two counts of bank fraud; and one count of failure to disclose a foreign bank account.
The jury was hung on 10 other counts and Judge T.S. Ellis III ruled a mistrial on those charges. Manafort could be retried for those crimes.
Joining us to discuss both cases is Patrick Cotter, a former federal prosecutor in the Eastern District of New York who helped prosecute mobster John Gotti. He's now a white-collar criminal defense attorney at the Chicago law firm Greensfelder.
Below, an edited Q&A with Cotter:
When Michael Cohen pleaded guilty to campaign finance violations, he implicated President Donald Trump directly, saying Trump directed him to pay off Playboy model Karen McDougal and adult-film star Stormy Daniels in order to keep their stories of alleged affairs with Trump quiet before Election Day. Is that coordination with Trump conspiracy to commit the crime of campaign finance violations?
If true, yes. If two people get together and agree to violate the law, in theory, even if they don't realize they violating the law, if they agree to do an act that violates the law then, and one of them takes an action to carry that plan out, than that's a conspiracy.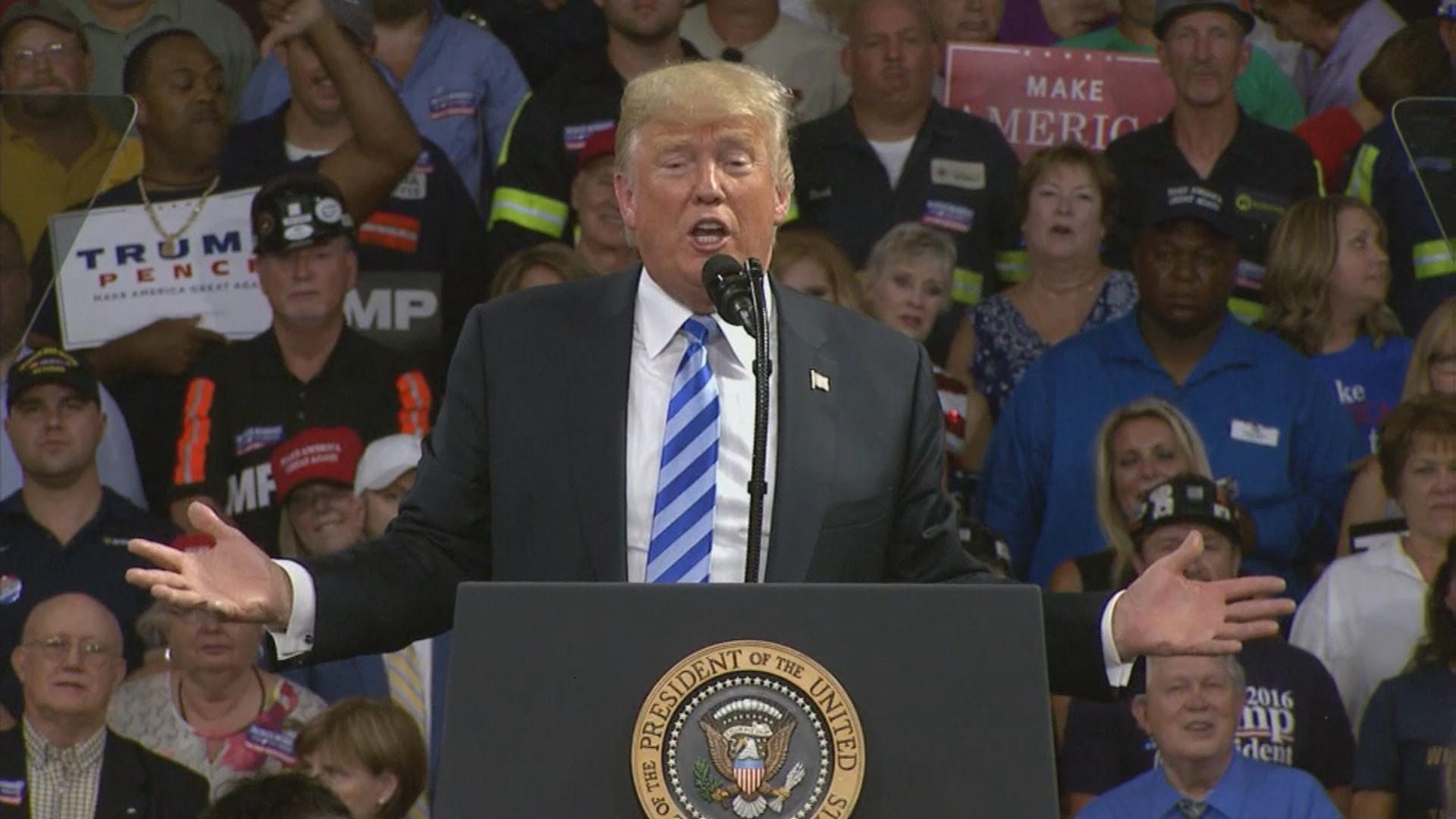 President Donald Trump holds a rally in West Virginia on Aug. 21, 2018. "You know, they're still looking for collusion. Where is the collusion?" he asked.
So is it possible that Trump could face an indictment?
Because he's the president, there is this unique situation where there is a DOJ policy that goes back about 40 some years which holds – based on no law that anyone has been able to identify, it's simply something somebody thought of 40 years ago – that no sitting president should be criminally indicted while they hold the office. So the answer to your question is if it was anybody but the president, it would be enough to indict them. If it's the president, in my opinion, it's an open legal question because the DOJ has this policy and as a rule, DOJ attorneys have to follow the policy unless and until it's changed.
So there is an argument that he can't be indicted because he's the president. But, legally I believe there would be sufficient evidence to get an indictment. Whether a jury would feel it was proof beyond a reasonable doubt, I can't tell you. It would depend on how credible they found Mr. Cohen and his statements.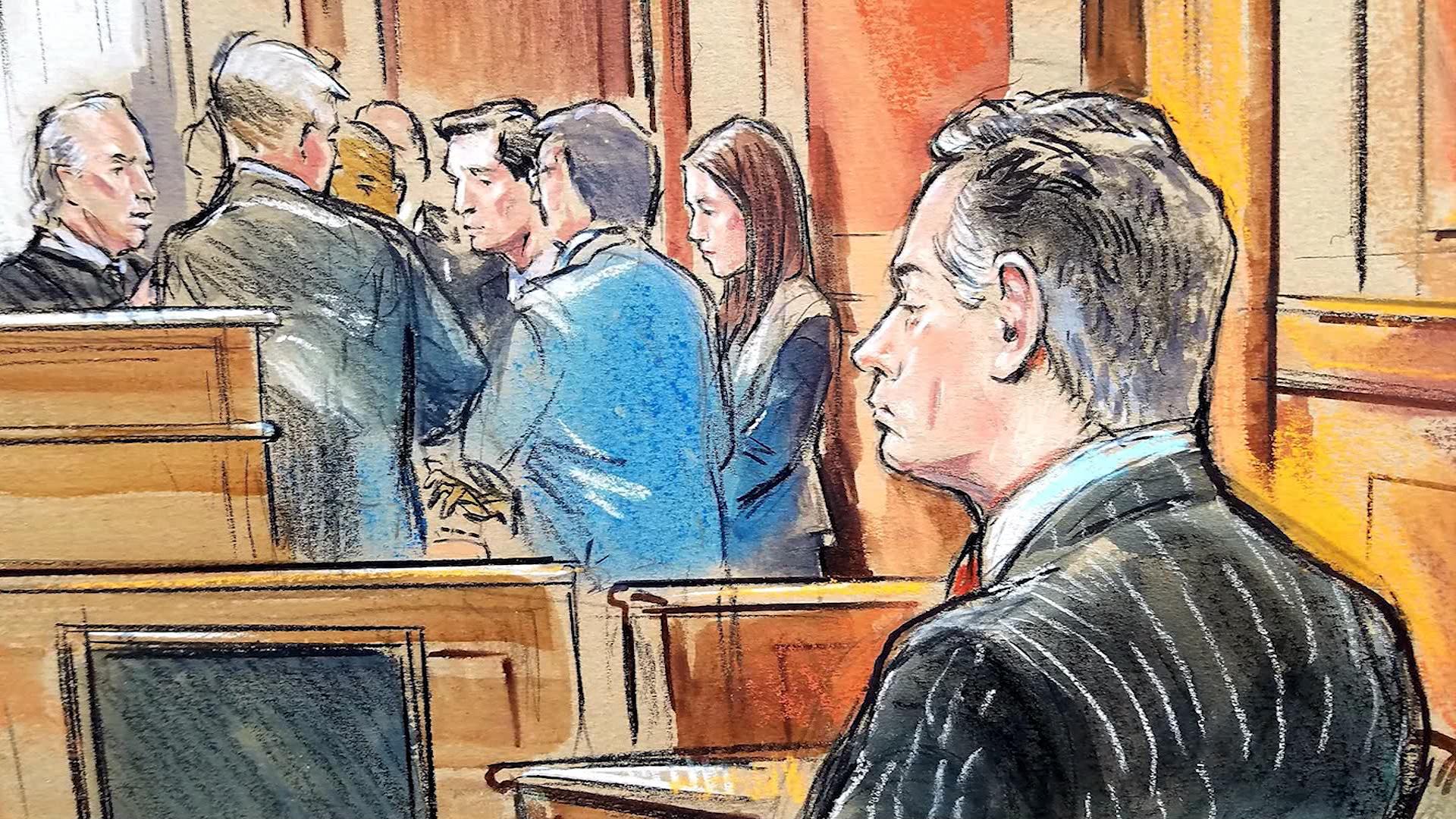 Courtroom sketch from the trial of Paul Manafort (CNN)
A jury found Paul Manafort guilty of eight of the 18 counts for which he was charged. Is that a win for the prosecution or the defense?
It's a huge win for the prosecution. Mr. Manafort is going to go to jail for up to a decade. He's going have to pay millions of dollars and he's a convicted felon eight times over. So, yeah, that's nothing but a win for the prosecution. There were no "not guiltys." So, that's not a victory for the defense.
When your client goes to jail for a decade and he loses all his money and he's convicted felon, that's not a victory for the defense.
Manafort is facing another trial in September. Would you advise him to start negotiating for a deal?
I think he has to at least consider it because his situation, the circumstances have changed radically since yesterday. This time yesterday, he had no convictions. He didn't owe any money to the government and he wasn't facing any time in jail. Today he's facing seven to 10 years, most likely millions and millions of dollars. He's a convicted felon. And he now has the prospect that he has to try this case in D.C.
Think about it this way: he knows he's going to owe millions of dollars. He knows he's going to prison for years and years. He's 69 years old, and he's going to prison for years and years. Even if he goes to D.C. and he wins! He beats every single count. He's still going to prison for seven to 10 years and he owes millions of millions of dollars. And he's a felon. That's a bad situation. That's a bad place to be particularly when you're 69 years old.
He has at least two options to consider: one is cooperation. Because most people, after they've been convicted, the government doesn't want them anymore. This guy is in a unique situation where they probably do. And if he cooperates, at sentencing the government comes in and says he gave all this great information afterwards and we think that that's worth something and we think you should knock X number of years off his sentence. One year, two years, three years, five years, whatever. So, that's his first option and he's got to think about it because it's one of the only two ways his life improves at all after today. It's the only way he can change where he's going.
The other way is to, if I was his lawyer, I'd say, "Well, we can we can sit around and hope that you get pardoned."
---
Related stories:
Day 3 of Jury Deliberations in Trial of Paul Manafort
Chicago's Connection to the Paul Manafort Trial
Trump Ponders Commutation for Blagojevich, Pardon for Himself
Trump: Putin's Election Meddling Denial 'Strong and Powerful'
---