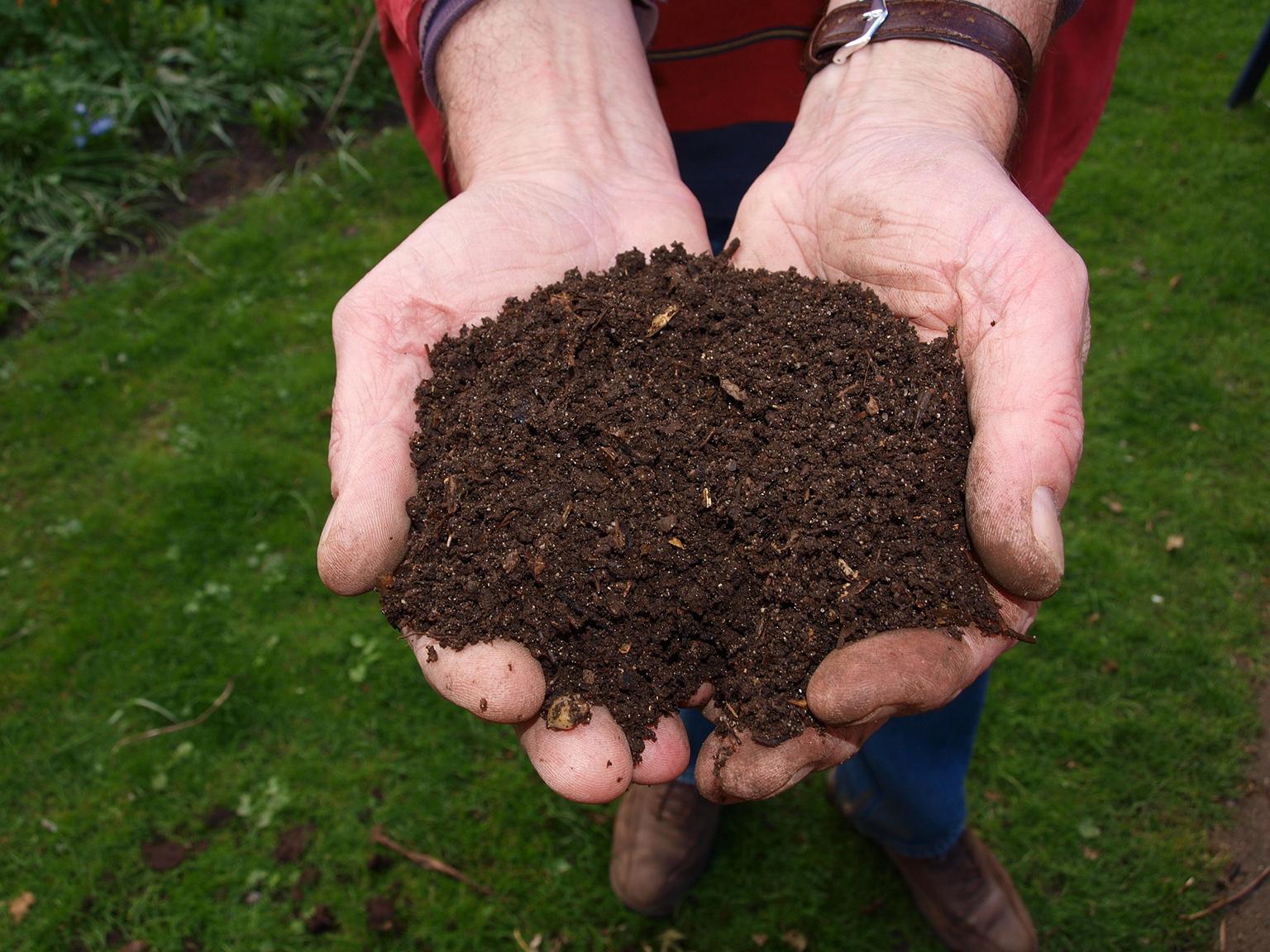 (jokevanderleij8 / Pixabay)
Your next banana peel could wind up on the side of the road – in the form of composted soil.
A new law aims to increase the use of compost in Illinois by incorporating composted soil into state-funded landscaping projects.
Under the new measure, introduced by state Rep. Carol Sente, D-Vernon Hills, and signed into law Monday by Gov. Bruce Rauner, state agencies must request a bid for compost as part of any landscaping project that uses off-site soil. Agencies must use compost in the project if the bid is equal to or less than using soil alone.
The law also requires the Illinois Department of Transportation to conduct two pilot projects using compost.
The composting industry in Illinois handles more than 500,000 tons of leaves, grass and brush each year, a result of legislation enacted in 1990 banning such material from landfills, according to the Illinois Environmental Council.
Since then, there has been a growing effort to also divert food scraps from landfills to compost facilities, where the scraps are treated and made into usable soil.
Food scraps represent 20 percent of waste in Illinois landfills, Sente said in a statement.
"One of our goals with composting has been to increase the end market for finished compost because that will create more incentives to take those items in," said Jennifer Walling, executive director of the Illinois Environmental Council, which supported the legislation.
Compost used in state projects must be of high quality and meet requirements as set out by the U.S. Composting Council's Seal of Testing Assurance or a similarly recognized program.
If the market for compost continues to grow, Walling said Illinois residents might see an increase in compost drop-off locations to make the process easier.
For a list of compostable items, visit the "Composting at Home" section of the EPA's website.
Contact Alex Ruppenthal: @arupp | [email protected] | (773) 509-5623
---
Related stories:
One Man's Mission to Expand Composting in Chicago
Rauner Vetoes Bill to Create Urban Agriculture Zones in Illinois
---