Chicago museums and collectors played a critical role in the life of an American artist with an international profile. We caught up with the summer show at the Art Institute of Chicago for a closer look at the spectacular paintings of John Singer Sargent.
TRANSCRIPT
Phil Ponce: He painted sumptuous portraits of Gilded Age society.
His lush canvases made him the most sought-after portrait painter of the 19th century.
But John Singer Sargent was also a painter of landscapes.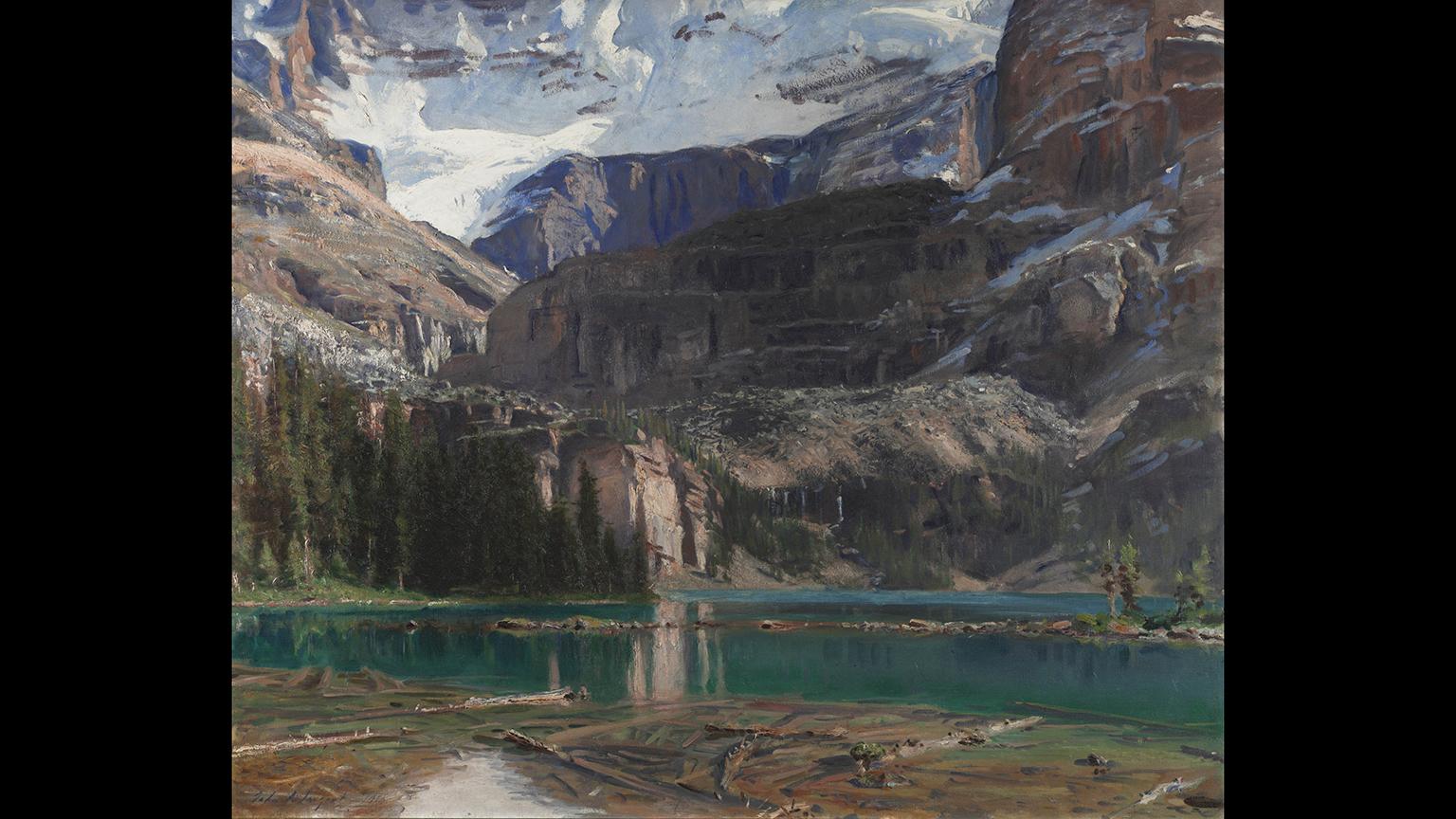 John Singer Sargent. "Lake O'Hara," 1916. Harvard Art Museums/Fogg Museum, Louise E. Bettens Fund.
The Art Institute of Chicago is now presenting the wide range of Sargent's work – from landscapes to works on paper to commissioned paintings of beautiful people.
Annelise Madsen, Art Institute of Chicago: He draws you in. He knew how to handle paint and work with pigments.
Because of his technical dexterity he's able to really capture the sense of the figure in space, but there's a certain vitality that also comes with his brush work.
Ponce: Sargent grew up in Europe, the child of American expatriates.
As the young painter emerged, he found important patrons in Chicago, including the businessman and philanthropist Charles Deering.
Later, his paintings were shown at the World's Columbian Exposition in 1893.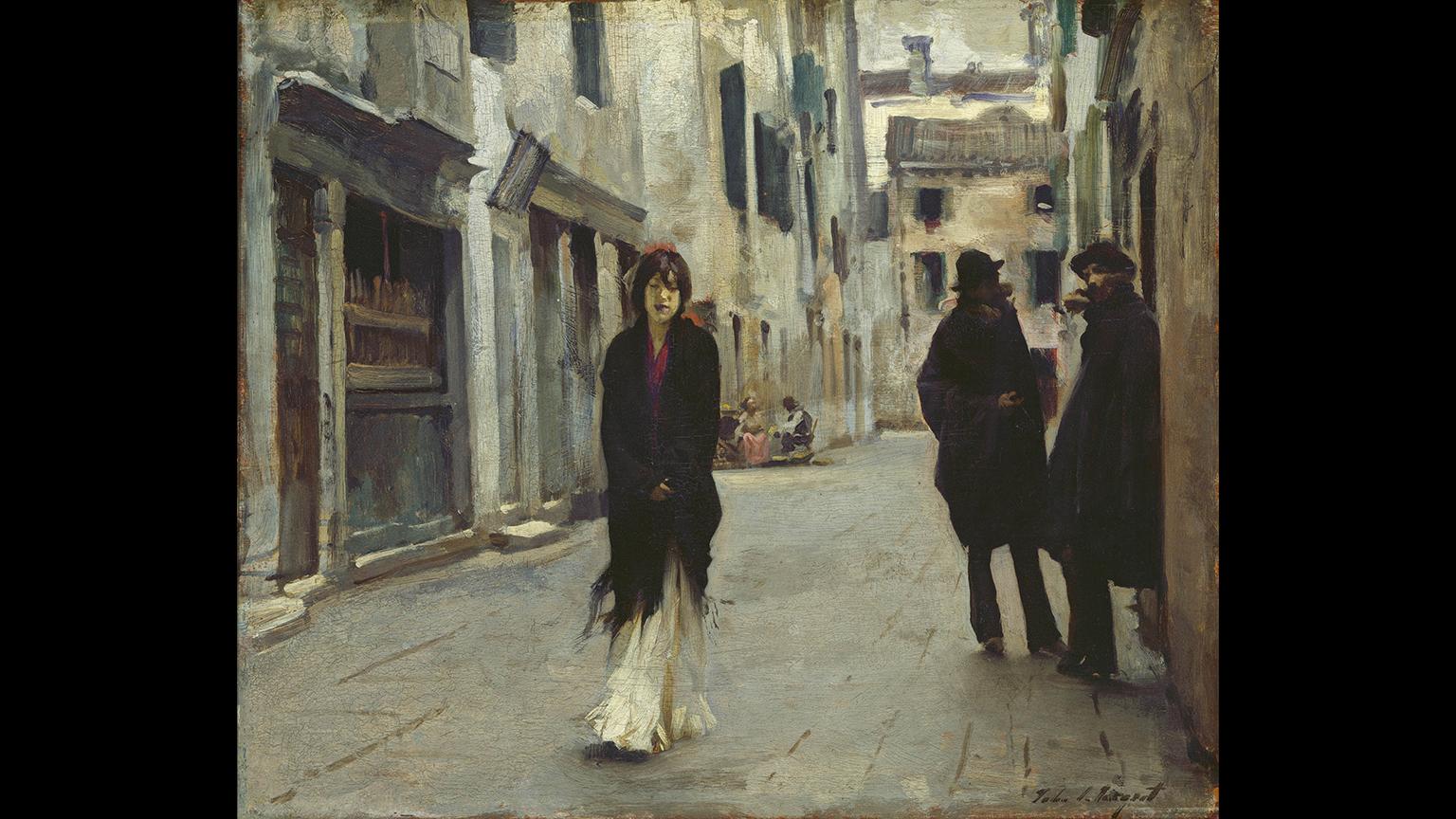 John Singer Sargent. "Street in Venice," 1882. National Gallery of Art, Washington, Gift of the Avalon Foundation.
Madsen: He was well known across the world, and Chicagoans who were looking to make the city a place for art and culture gravitated to his work and what those works could do for the city when they were on view here.
Sargent came to the city twice, in 1876 and again 40 years later in 1916, but his presence here was felt more by the objects that passed through the city. Works that came to the Art Institute or other venues in the city for exhibition, works that came into private hands or into institutional collections like the Art Institute's.
Ponce: This exhibition features paintings on loan from museums around the world, plus the Art Institute's own collection – including the first Sargent canvas they acquired.
Madsen: This is Sargent doing what he really loved to do, which was to go out in nature and paint alongside friends and family. And he did this painting in 1907, which is the year that Sargent declared his retirement from portraiture. He wanted to step away from the rigor of portrait commissions and assignments and spend more time finding material outdoors.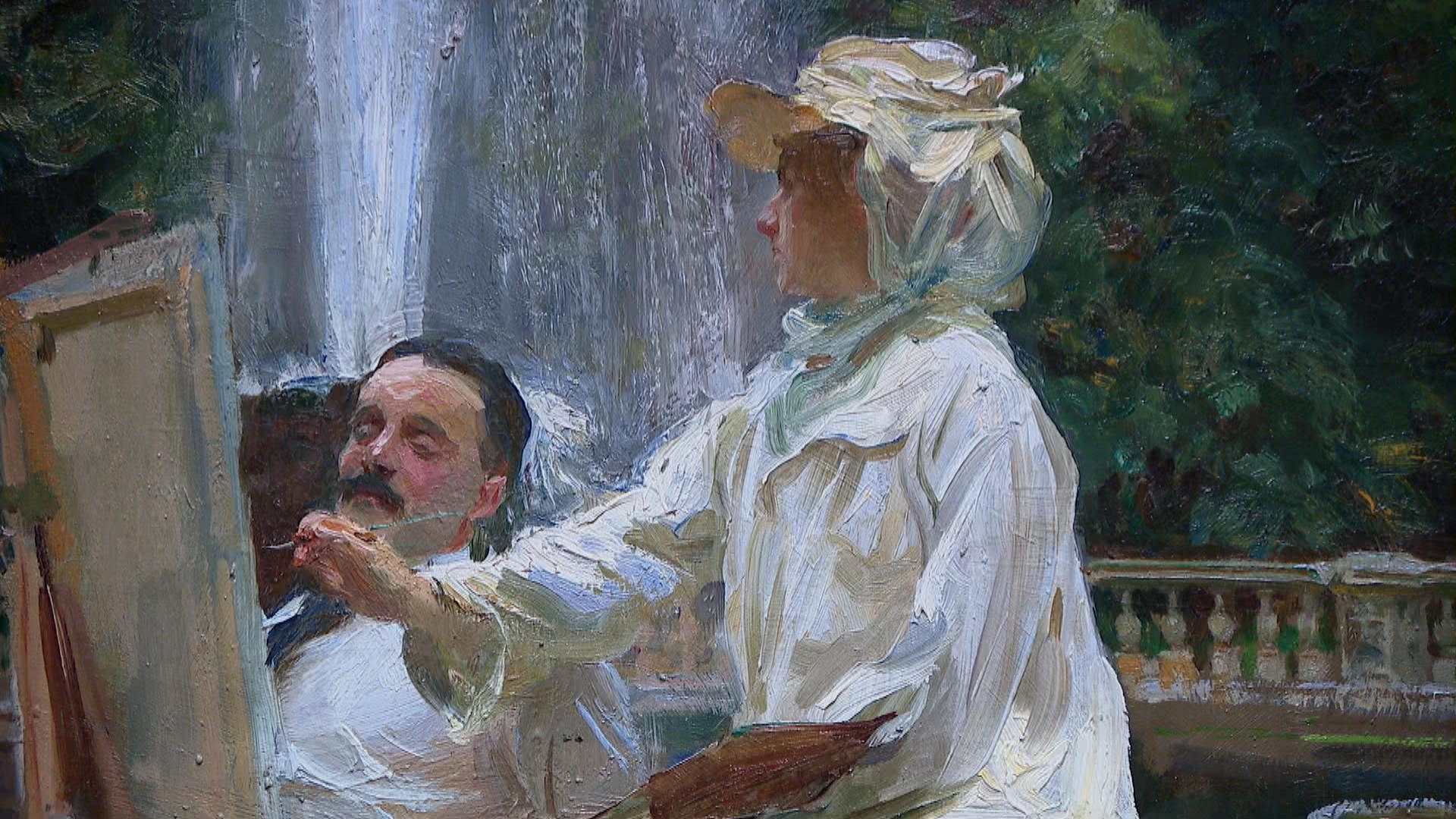 So it's a great painting in this kind of transitional moment in his career because it's both a portrait and a landscape.
I see Sargent as an artist who is both old and new. He's training in the academies in Paris. He's a student of the old masters – he understands the art that came before him.
He understood those lessons and kind of fit into that but he also was friends with Claude Monet and deeply admired Edouard Manet, so he's a product of his moment in Paris and that is something that is not one thing, but many things.
Ponce: John Singer Sargent was a public figure, but a very private man.
Madsen: He was pretty reticent. He didn't like public speaking. I think the best sense we get of Sargent is through his artworks.
One of the opportunities of an exhibition like this to see the works as objects in person, is to just spend time looking. Looking closely, looking slowly, and appreciating his skills as an artist putting paint on canvas and really seeing the works both as accumulation of details and also as a composition that holds together as one.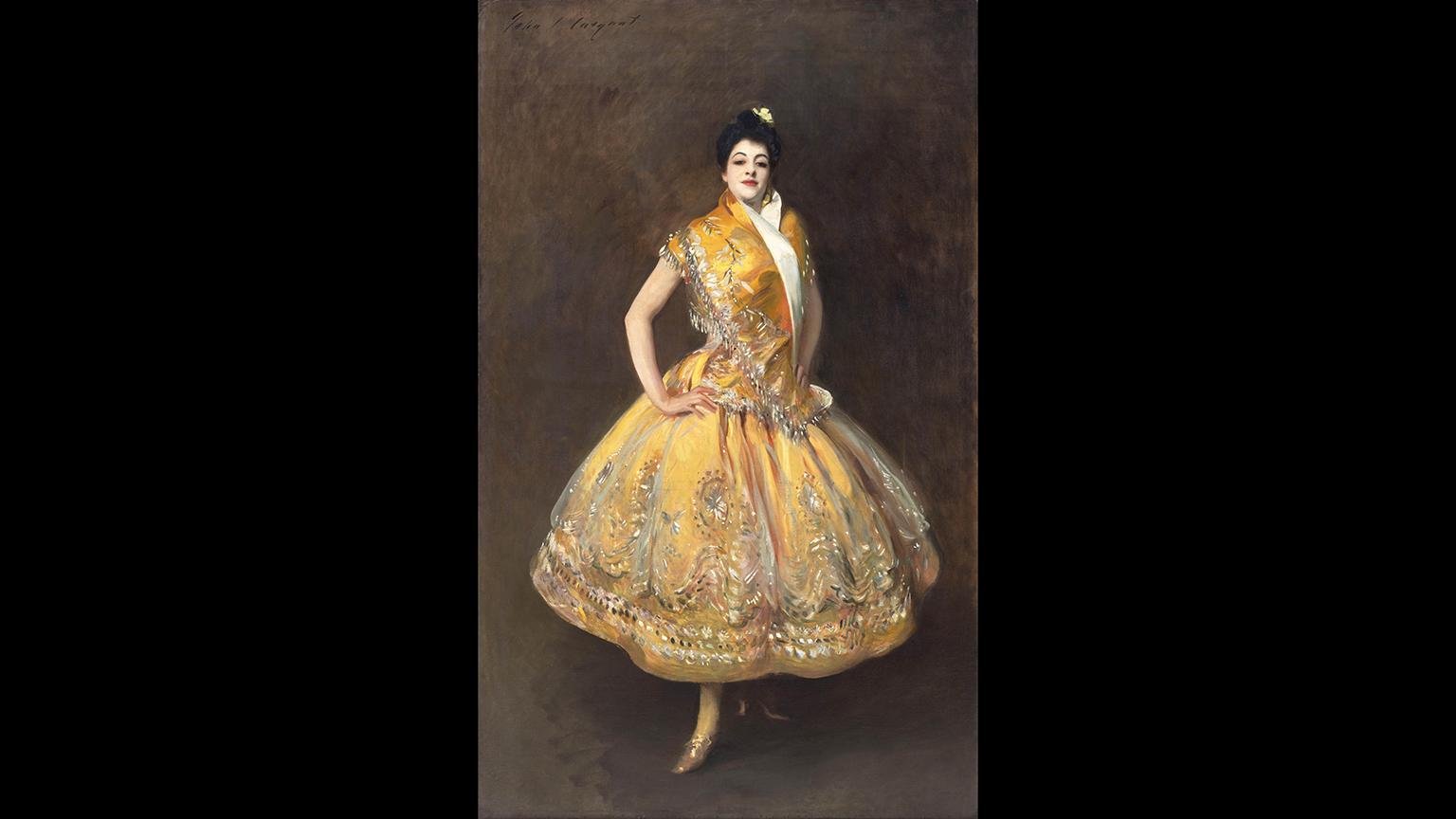 John Singer Sargent. "La Carmencita," 1890. Musee d'Orsay, Paris. © RMN (Musée d'Orsay) / Gérard Blot.
More on this story
The exhibition is called "John Singer Sargent and Chicago's Gilded Age." It is at the Art Institute through Sept. 30, 2018.
---
Related stories:
Checking Out the Menu at Chicago's New US Pizza Museum
Ukrainian Institute of Modern Art 'Lions' Exhibit Taps into Its Roots
Rediscovering Influential Chicago Artist Charles White at the Art Institute
---