A literal architectural crown – Ludwig Mies van Der Rohe's S.R. Crown Hall – stands in its glassy, modern glory on the Illinois Institute of Technology's campus. 
Its genius was immediately recognized when the hall was completed in the 1956, and it has seen been declared a national historic landmark.  
IIT is now reckoning with the cost of that progress.  
The S.R. Crown Hall replaced what has come to be viewed as another architectural masterpiece, the Mecca, and its space as the center of the university's school of architecture meant displacing the Mecca Flats' African-American residents. 
Despite a 12-year fight from residents and black state legislators, the university demolished the Mecca Flats in the early '50s.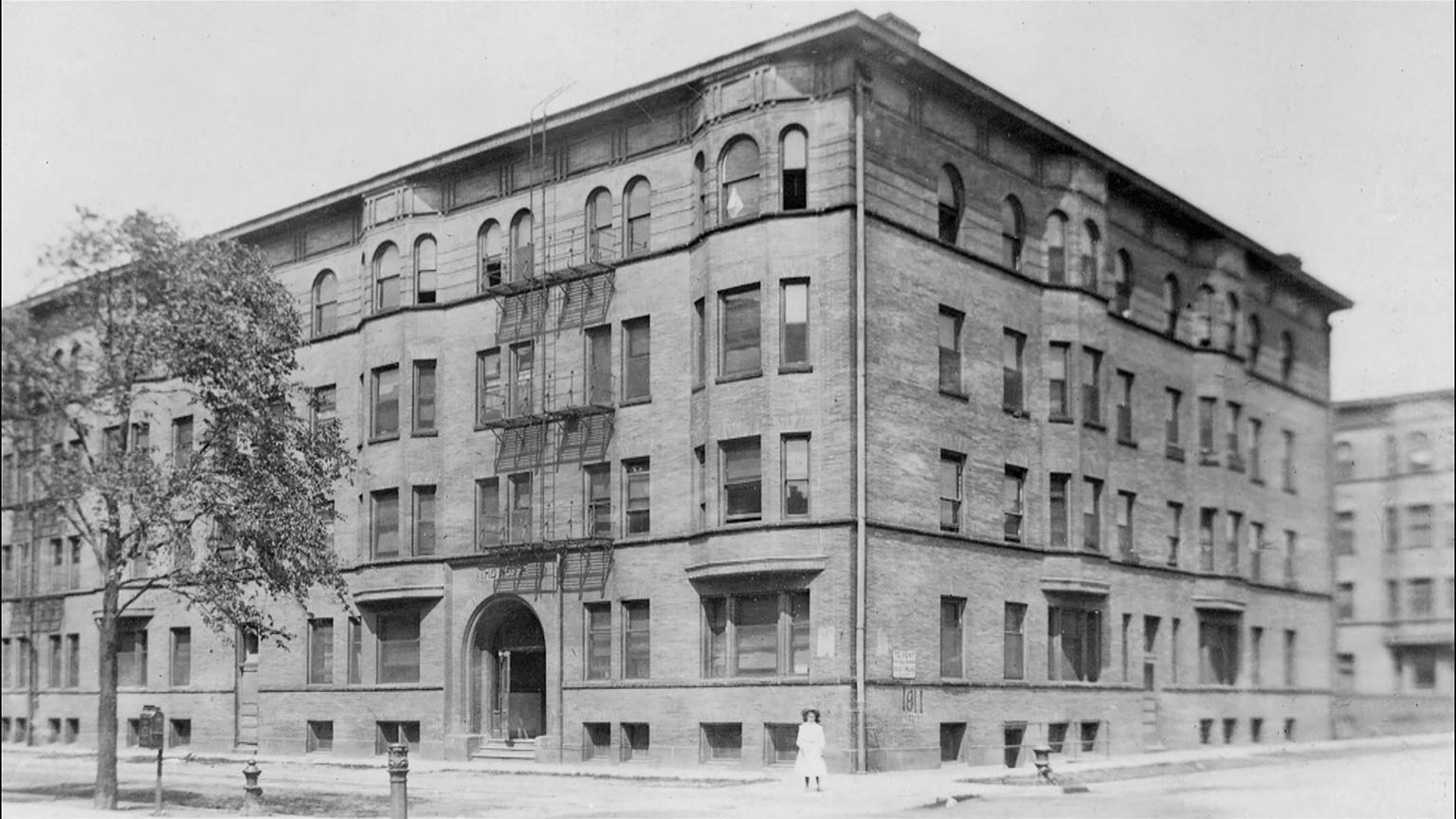 (Courtesy of the Chicago Architectural Preservation Archive)
"What transpired in the 1940s and '50s was the confluence of ownership and an unfortunate will to power. And so we stand here today to really properly remember that confluence of events and to pledge to engage our neighbors and our friends here in Bronzeville much more gracefully in this propitious time," IIT provost Peter Kilpatrick said Tuesday, during a press conference to unveil urban archaeologists' finds.
Recently uncovered from the old Mecca site: A fork, a harmonica, a marble – signs of the lives of those who called Mecca home – as well as mosaics, and other tiles, that helped to make the Mecca a marvel.  
When the Mecca was built in 1891, it was meant as a hotel when Chicago hosted the World's Fair, but historians say it was too far from the event and guests were few.
Instead, the four-story, U-shaped brick building, with its courtyard open to State Street, was converted into apartments. 
Boston University's preservation studies program, Daniel Bluestone, describes the work of little-known architects Willoughby J. Edbrooke and Franklin Pierce Burnham as one of the greatest contributions to the history of housing. 
"Creating density and also doing the opposite, which is to create a landscape as part of urban living, is an amazing accomplishment. And it started with the Mecca building," said Bluestone, who wrote an article on the Mecca Flats.   
While historians say the Mecca was exclusively for whites at first, by 1912 blacks were allowed to live there. 
Its style – a grand atrium in the center of each tower and one main entrance that allowed (or forced) residents to watch and mingle with one another – helped the Mecca transform from a mere building into a renowned community for Chicago's African-Americans.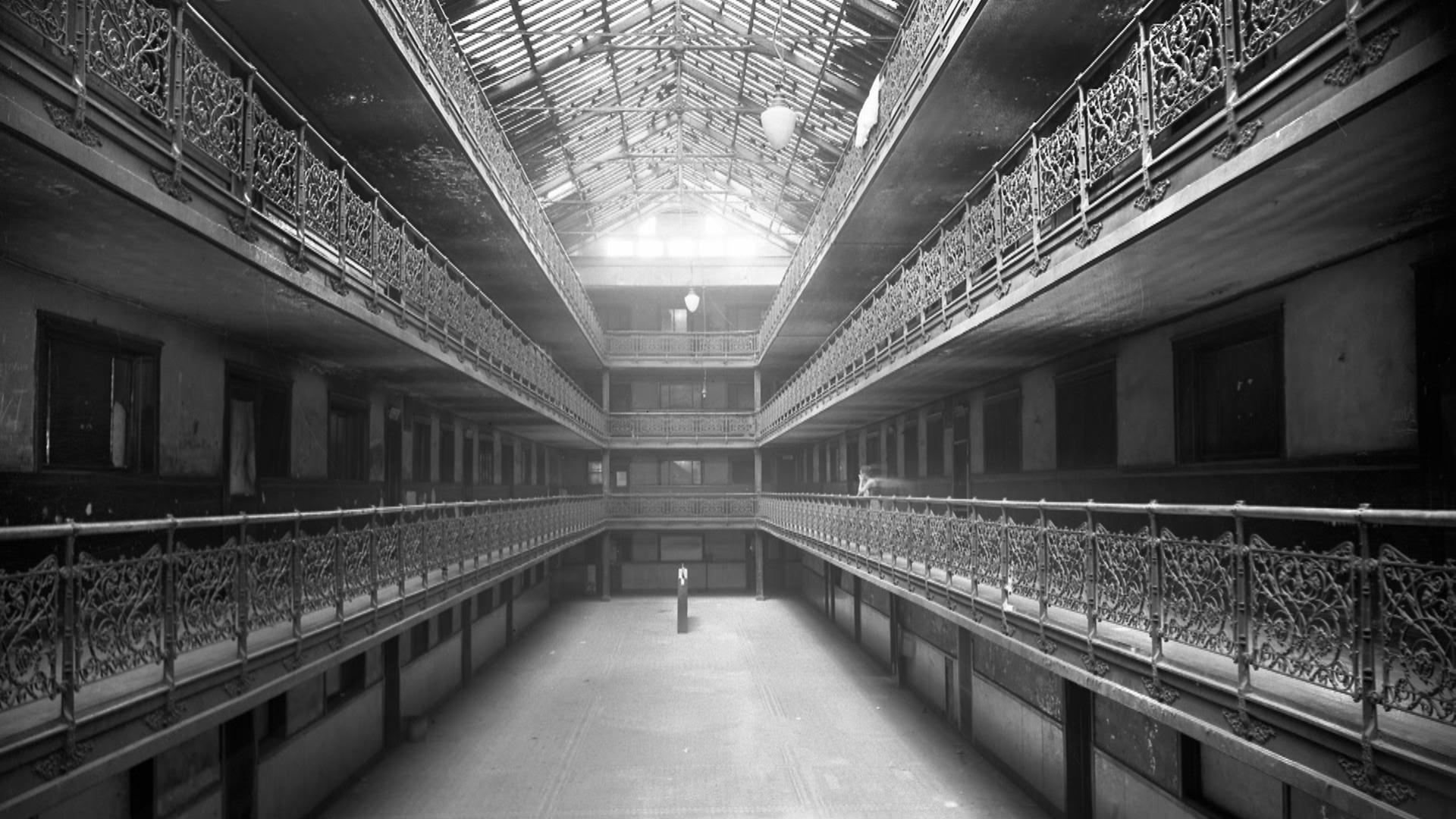 (Courtesy of the Chicago Architectural Preservation Archive)
"It has a history of the nurturing of talent because of the security that existed and persisted in the area, but also in Mecca," said Chicago historian Timuel Black, who turns 100 this December and said he remembers as a child his parents remarking about what a fancy place the Mecca Flats were for accomplished, cultured, white-collar blacks to reside. 
Jazz and blues music and musicians performed nearby, and spilled over into the Mecca (take a listen to "The Mecca Blues"). 
Poet Gwendolyn Brooks once worked for a spiritualist who lived in Mecca, and she peddled his potions to his neighbors. It provides the scene for her much-praised, novel-length poem "In the Mecca," which explores the strengths and strains of black metropolitan living. 
"It seems like you're going door-to-door to meet these people, and learn how their lives interact," said Brooks' daughter, Nora Brooks Blakely, who heads Brooks Permissions publishing.
The community was essentially ripped up with the Mecca's demolishment.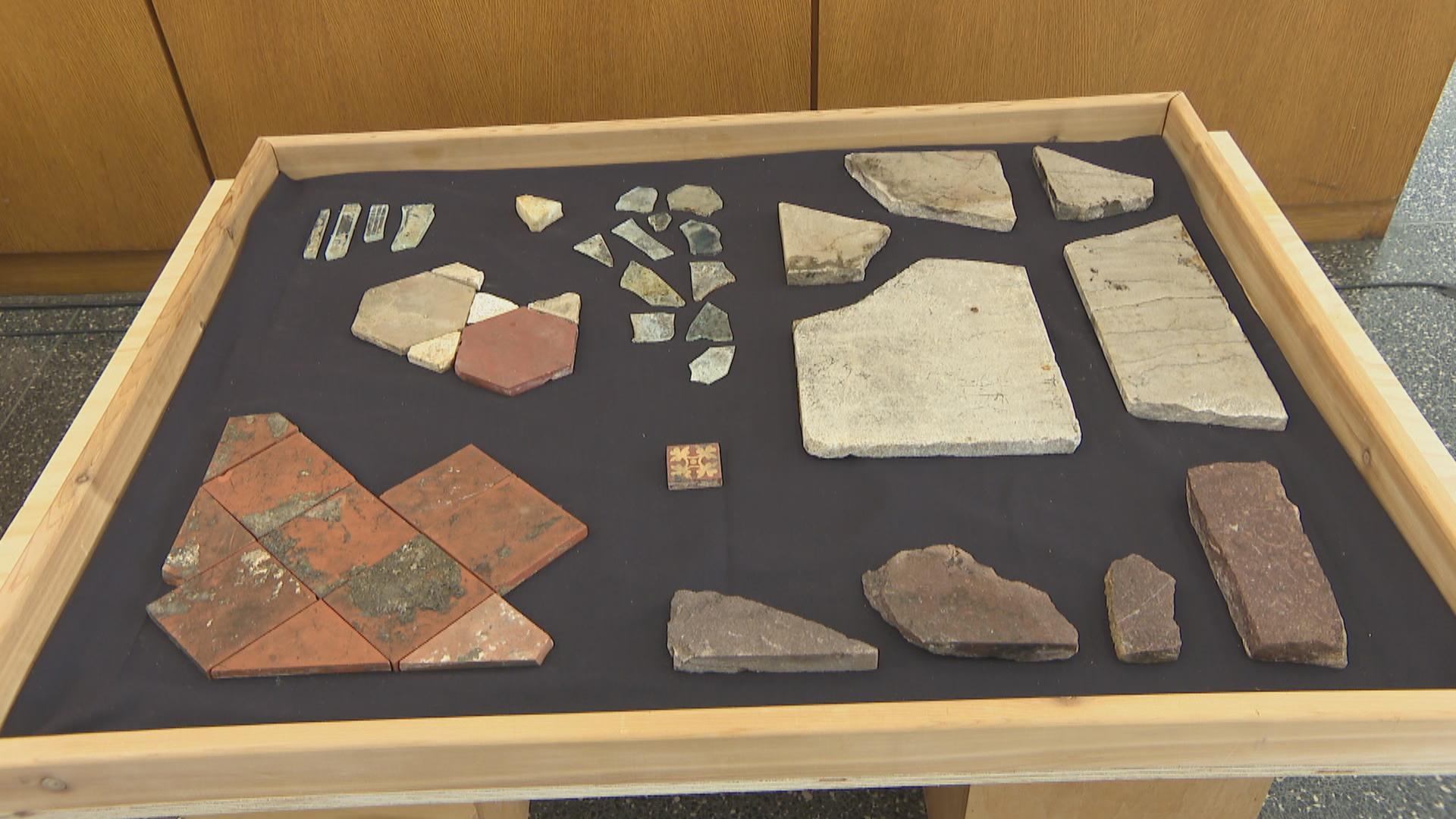 But its admirers hope the unearthed remnants of the past will resurface, and not just in the permanent exhibition IIT plans. (IIT plans to launch a fundraising campaign for conservation on Monday.)
"In some ways it's the more important lesson than the masterwork of Crown Hall," said Bluestone. "And that is how to use architecture to build community." 
All photos courtesy of the Chicago Architectural Preservation Archive.
Follow Amanda Vinicky on Twitter: @AmandaVinicky
---
Related stories:
Archaeological Dig at Gray-Cloud Home Attracts Neighbors, History Buffs
Archaeological Dig Begins at Irving Park Home
Rumors of Underground Railroad in Irving Park Prompt Archaeological Dig
---