University of Chicago paleontologist Paul Sereno has spent a lot of time in Niger.
Early in his career, he thought it would be a good place to look for dinosaurs because the land-locked West African country had scarcely been explored and the desert landscape could leave fossils exposed.
He was right, and has since spent three decades helping unearth Niger's rich heritage.
Among the artifacts Sereno has helped unearth is Africa's greatest dinosaur collection that helps capture about 100 million years of dinosaur evolution. But Sereno hasn't just found fossils – he has also found human remains from thousands of years ago during an epoch of greater rainfall when the desert bloomed.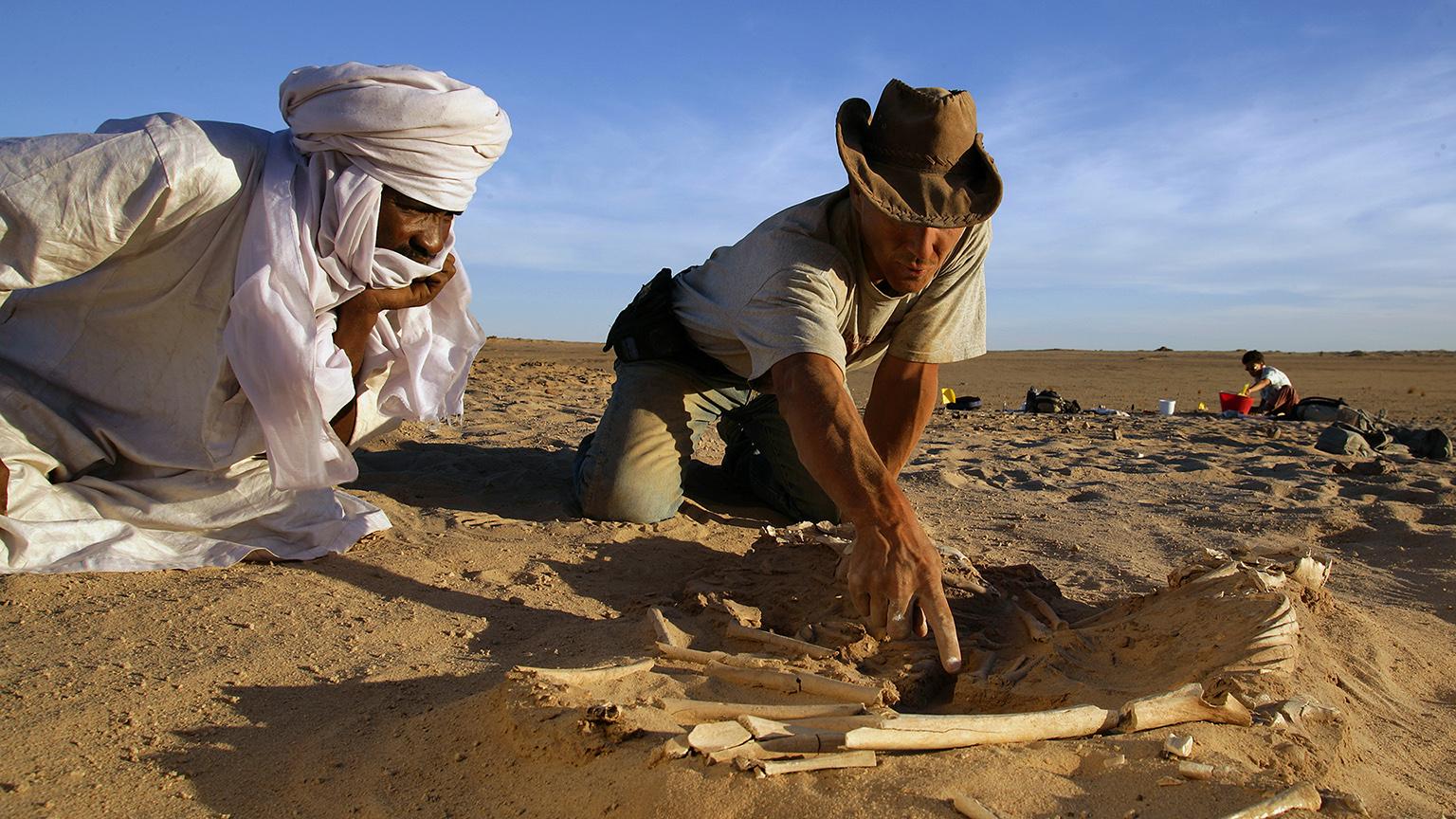 Paul Sereno, right, in Niger. (Credit: Mike Hettwer)
But for all the treasures he has unearthed, there is not a single institution in Niger to hold and preserve what has been found.
Now Sereno and the government of Niger are hoping to change that.
"Most of these treasures are here at the university," said Sereno. "I want to give them back – in such a way that they will be preserved forever."
To kick-start that effort, Sereno has helped organize the NigerHeritage conference at the University of Chicago's Neubauer Collegium for Culture and Society taking place this week.
Sereno and Assoumana Mallam Issa, Nigerien minister of cultural renaissance, join Phil Ponce to discuss the conference and their plans.
---
Related stories:
'Jurassic Park' Generation Gives Rise to Golden Age of Paleontology
Field Museum Scientist Develops 'Easy-Bake Fossil'
Dinosaur-Killing Asteroid Wiped Out Forests, Too, Study Finds
---