Much has been made about pension funding problems at the state level and in the city of Chicago. But the next shoe to drop could involve suburban towns and other municipalities throughout the state.
Hundreds of them have dug pension holes that will take years to get out of, and a recent settlement in suburban Harvey could have implications across the state.
Earlier this year, Harvey's police and fire pension systems took advantage of a state law that allows such funds to ask the state to divert revenue if municipalities aren't meeting their pension obligations. The budget crunch forced Harvey to lay off dozens of police officers and firefighters. But under the settlement Harvey reached with the funds last week, 25 percent of its state revenue will go to the police pension fund and 10 percent will go to the fire pension fund.
"It required some belt-tightening on behalf of the city. It required tough negotiating between all the parties," said attorney and former Chicago Ald. Bob Fioretti, who represented the city of Harvey. "For the safety of the citizens of Harvey, we got there. But the overall problems faced here, especially with declining populations in many of these suburbs and downstate, aging populations also, it doesn't answer the full issues necessary here in this state."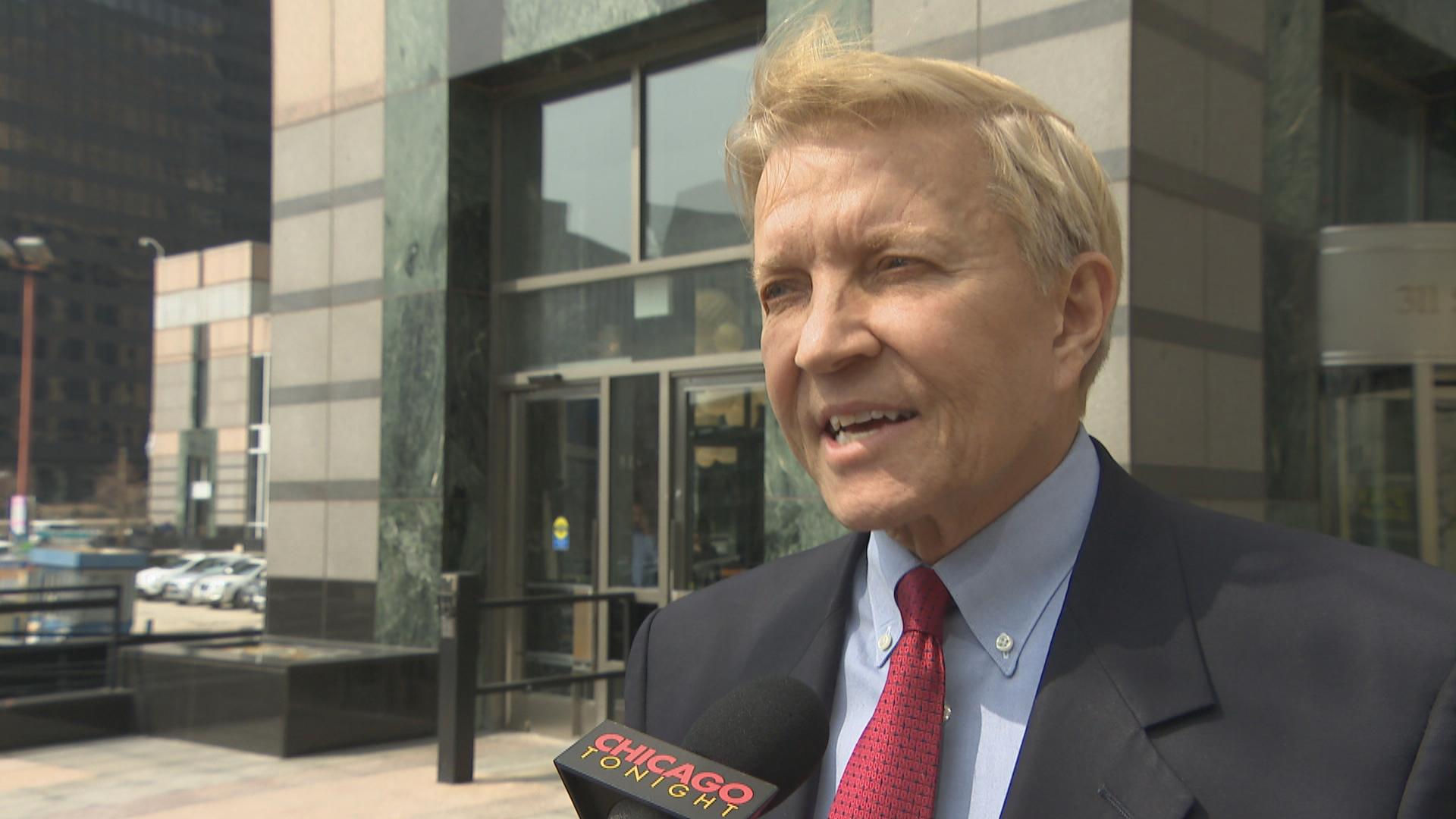 Attorney and former Chicago Ald. Bob Fioretti represented the city of Harvey. (Chicago Tonight file photo)
Amanda Kass, associate director of UIC's Government Finance Research Center, says the deal provides Harvey with a short-term fix. But she says more and better data on why Illinois municipalities underfund their pension systems is the real key to solving the larger problem.
"For some, it may be because they just can – there wasn't an enforcement mechanism before, and so if the choice is between raising taxes and shorting the pension system, it may be politically advantageous to short the pension system," Kass said. "In those cases, maybe the intercept law is really effective because it forces municipalities to no longer do that. But for places like Harvey in very poor fiscal condition, I don't think it's going to be sufficient to resolve the issues, because the underlying problem is really about overall financial condition of the municipality, poverty, and economic condition of the city."
Adam Schuster, director of budget and tax research at the Illinois Policy Institute, says there are two big ways the state can help municipalities facing massive pension debt.
"The first option we need to look at is changing the constitution so that we can amend the future growth in pension benefits without touching accrued benefits," Schuster said. "That would allow us to tackle these debts in a thoughtful way, so maybe everyone takes a haircut in the future growth of their benefits now, but it averts a crisis. Plan B would be municipal bankruptcy. For the worst of the worst-case scenarios, they should have the option to file Chapter 9 bankruptcy and restructure their debts to make sure what they have to pay back is in line with what their local taxpayers can afford to pay back."
Kass disagrees. "I don't think that's an effective solution if what we're really after is … (making) sure citizens are getting quality services and that we're improving conditions overall. Bankruptcy gives municipalities some ability to cut, modify, outstanding obligations, be it pensions or bonds, but that's a short-term fix."
Whatever the solution, Fioretti thinks the huge pension obligations faced by the state and by Illinois municipalities should be one of the dominant issues in the races for governor and Chicago mayor.
"You can talk all you want about a progressive income tax, additional casinos, legalization of marijuana – would that pay for all these pension funds? Somebody better come up with realistic proposals."
Fioretti, Kass, and Schuster join Chicago Tonight for a conversation.
---
Related stories:
Pension Liabilities Leave City, State With Few Options
New Report Digs Into Drastically Underfunded Police, Fire Pensions
Why More Illinois Towns Could Follow Harvey's Fate
---