A new co-living facility in the Fulton Market district may feel like a college dorm. There's a game room, a large common area, and small living units.
But the residents at Quarters all have jobs.
One of those residents, Riley Rather, recently moved to Chicago from California and is now a chef at Grant Achatz's The Aviary. He says there are times where he is working nonstop.
As a result, he says he wanted minimal responsibility at home. Quarters units come furnished with dishware, furniture and even bed sheets.
"It's like a weight lifted off your shoulders," Rather said. "You don't have to worry about finding a department stores somewhere that has these low-end appliances and stuff that are going to break in a couple of months."
The rents in the facility start at $1,200 for a room and a shared kitchen – slightly below market value for a studio apartment in the neighborhood. For those who want an entire apartment, the rents top out above $3,000 a month. All utilities, including a Netflix account, are included.
"The point is trying to create co-living space that someone can afford, but also adds in the amenities of the area of where they want to live in," said Lissa Druss of Quarters.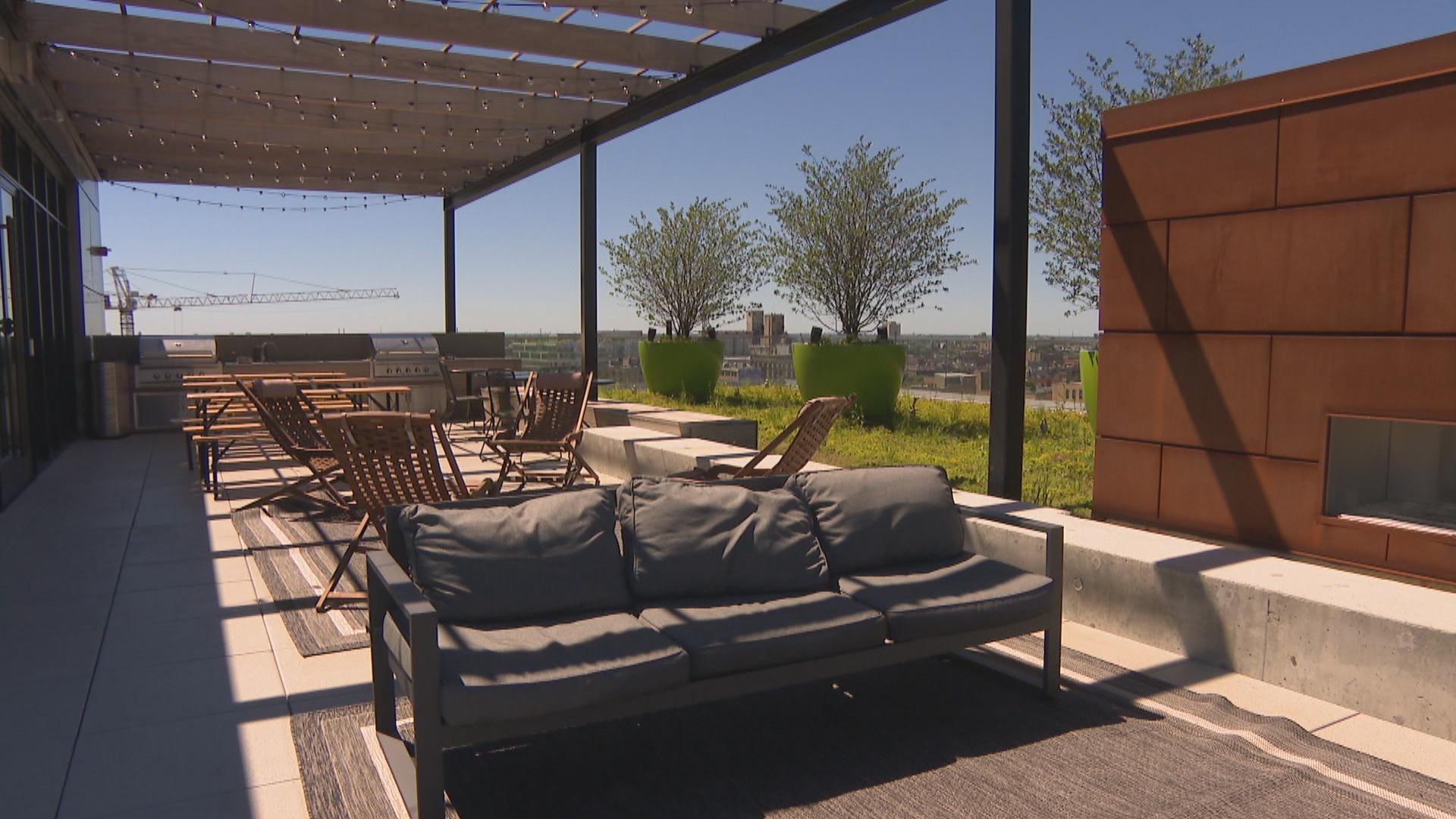 The company officially opened the co-living space earlier this summer, and says the idea is to piggyback off of co-working spaces like 1871.
Co-living is in sort of a regulatory grey area. It's not exactly affordable housing, and it doesn't qualify as home sharing, like AirBnB or VRBO.
Quarters makes residents sign leases for a minimum of three months. But after that, they're free to move out. The three-month stipulation means they are not subject to home -haring taxes that the city has levied on services like AirBnB. Most aldermen we spoke with said they had have heard of the co-living concept but haven't yet had a chance to vet what regulations would be suitable.
The company says they are looking to aggressively expand in Chicago.
"Quarters wants at least 10,000 beds in the city in the very near future," said Druss. "So we're looking at different wards, different areas already with eyes on expanding immediately."
Potential residents have to apply to get in, although there is no age limit or preferred occupation.
Residents may just want to remember to keep their rooms clean when parents weekend rolls around.
Follow Paris Schutz on Twitter: @paschutz
---
Related stories:
5 Things to Know About Smoke-Free Public Housing Rule
Rent Control in Chicago: The Cases For and Against It
Taking the Property Plunge: A New Guide for First-Time Homebuyers
---