Since 1976, a Chicago arts institution has blossomed right next door to WTTW. 
Our neighbor Northeastern Illinois University is home to Ensemble Espanol, a rousing company dedicated to the many forms of Spanish dance. 
In the summer of 2018, we visited the ensemble for a behind-the-scenes peek at one of their rehearsals. Now, they're offering dance classes virtually so you can still get your steps in from home. 
Here's Phil Ponce with a look back. 
TRANSCRIPT
Phil Ponce: On a holiday weekend the campus was empty except for a few dedicated Spanish dancers.
Ensemble Espanol members practiced for their upcoming performances under the watchful eye of an artistic director on a mission.
Irma Suarez Ruiz, Ensemble Espanol: It is our mission to present, to promote and, more importantly, to preserve the tradition of Spanish dance. A lot of people think that Spanish dance is just flamenco, but we preserve the classical dance, the folkloric or regional, and of course the flamenco is always there.
Ponce: Spanish rhythms were at the heart of this performance recorded at Channel 11 Studios.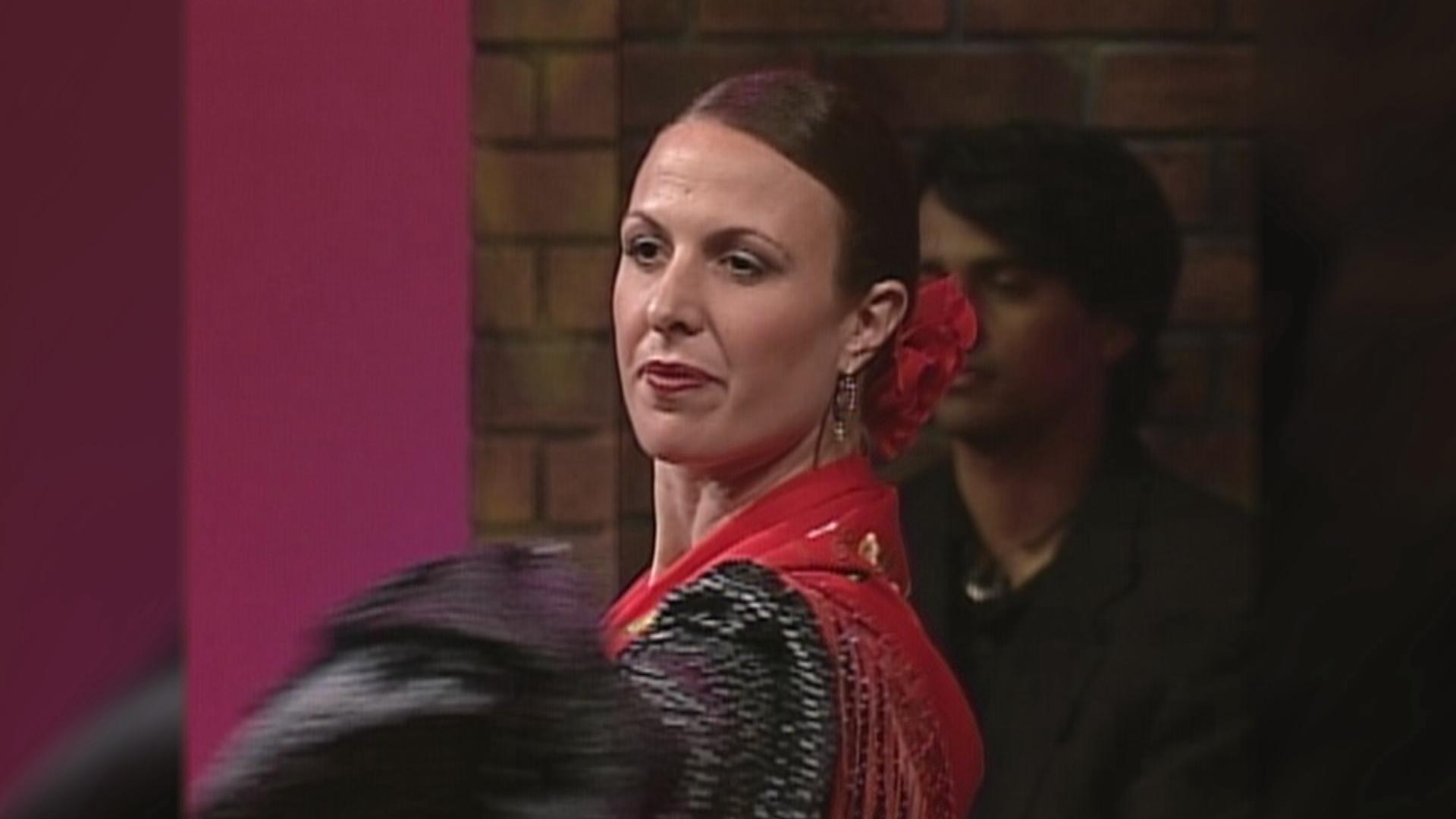 The ensemble was founded by Dame Libby Komaiko, an Evanston-born dancer whose cultural efforts were honored by the King of Spain in 1982.
She still advises the troupe, but the day-to-day artistry is supervised by two dancers that she trained. They have 75 years of experience between them.
And no one could dance flamenco without the hundreds of tiny nails hammered into the soles of every shoe. The 20 dancers in the adult company go through a lot of footwear – and they wear many hats.
Ruiz: Costume design is another thing that I love to do, whether it's for a folk piece, a modern flamenco piece, or even a classical piece.
Ponce: They also have a youth program – and the ensemble visits 30,000 Chicago-area schoolchildren every year.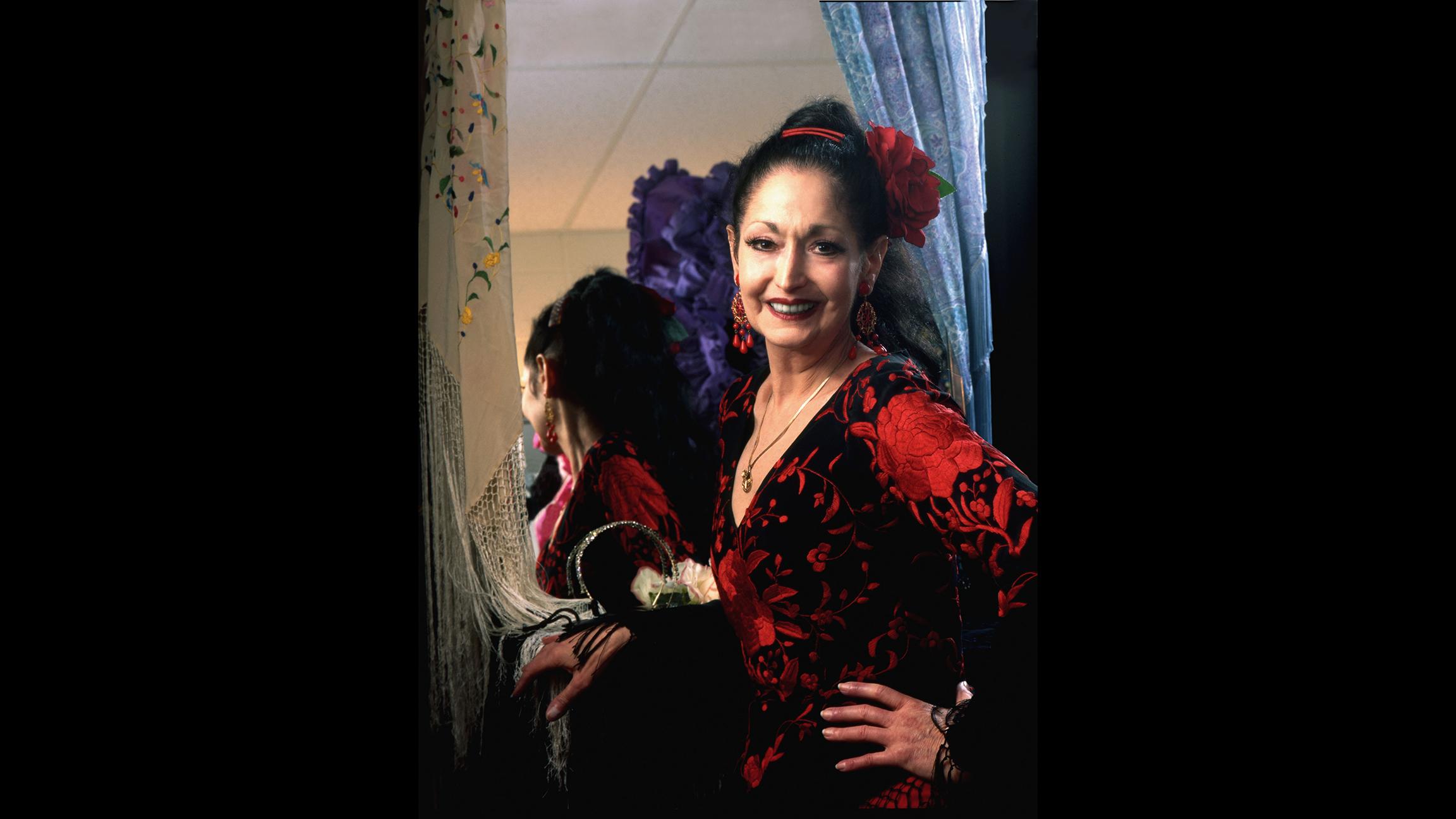 Dame Libby Komaiko (Courtesy Ensemble Espanol)
Jorge Perez, Ensemble Espanol: It's not that we want all these students that come through our doors to become professional dancers, but it's to give them this opportunity, to really give them the self-esteem that this art form, and the arts and education, provide.
Ponce: Ensemble Espanol has exported traditional and contemporary Spanish dance around the world.
Perez / Ruiz: China, Poland, Australia, Costa Rica, Mexico, Puerto Rico, Spain. Yes, we've done Spain, China twice ...
Perez: And Spain was really interesting, it's not our mission to bring Spanish dance to the Spaniards, you know, it's the other way around.
Ruiz: Spain loved Ensemble Espanol. You would think that going to Spain, how are they going to receive us when they are the pillars of Spanish dance? Yet here we have an American company going to Spain to show them what we do. Well, we blew them away.
We also have amazing guest artists that come and work with the company to train in escuela bolera, in neo-classical, flamenco, all styles of Spanish dance.
Ponce: This summer, guest artists include the children of the celebrated Jose Greco, the Italian-American immigrant who kept Spanish dance in the public eye in the 20th century.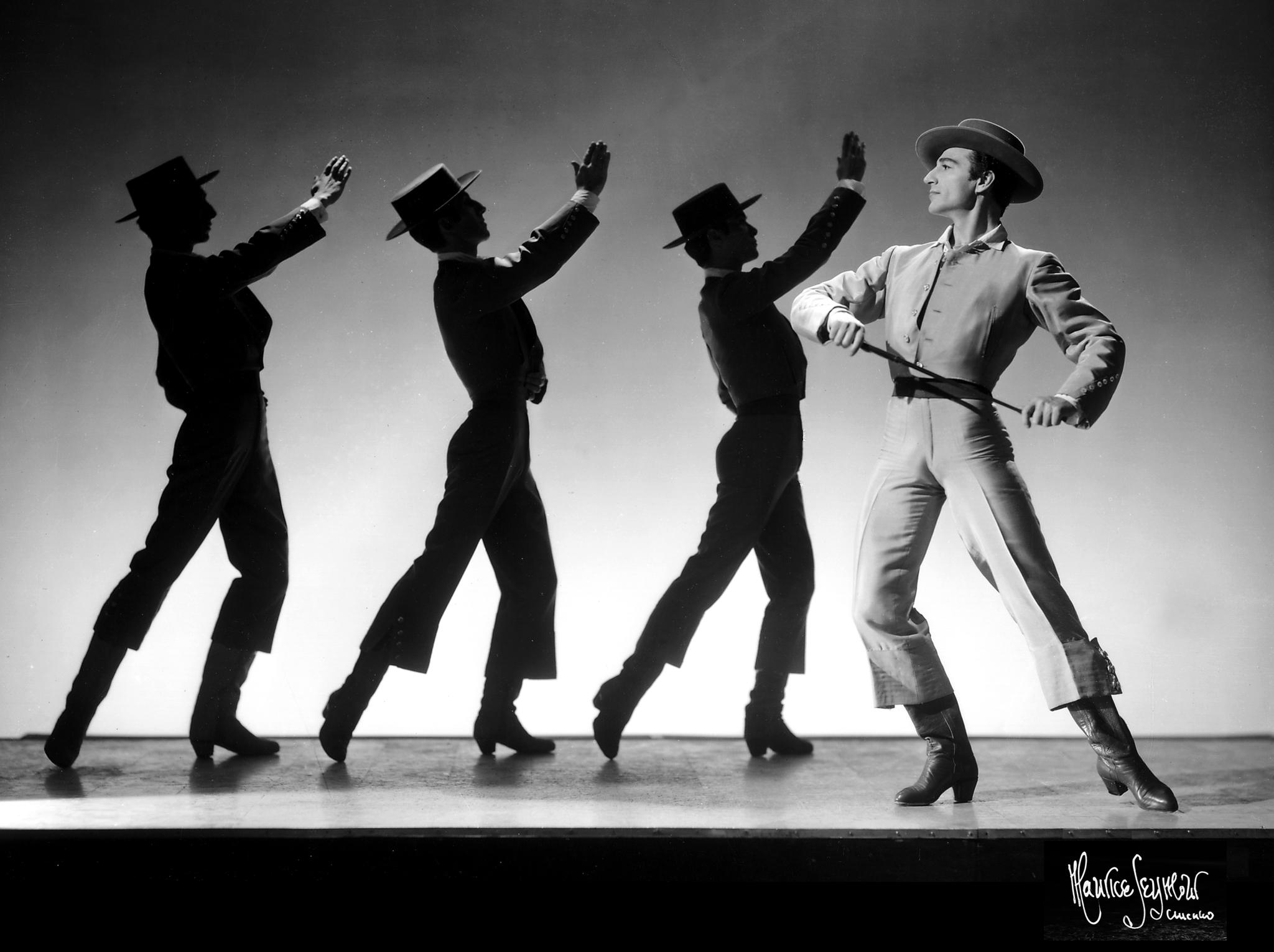 Jose Greco (Courtesy Ensemble Espanol)
Fifty years ago, Greco himself awarded a scholarship to the founder of Ensemble Espanol.
Perez: Spain is considered to have one of the richest and most diverse dance cultures in the world, and it's because of its history, its exploration that it did for centuries. We've got dances that, you know, are Scot-Irish with steps and music, because of the influence of the Celtic invasion, and you'll see that in Galician dances up north, and then of course the flamenco dances that have influences all the way from the Caribbean, the garrotin from Puerto Rico, and you hear it in the lyrics, or the guajiros from Cuba.
It's this beautiful mosaic of world cultures and …
I think everyone has a rhythm and can connect with the passion that Spanish dance brings.
---
More on this story
Ensemble Español wrapped its 45th anniversary celebration "Zafiro Flamenco" — or "Sapphire Flamenco" — last month, but you can watch a video of the virtual celebration and sign up for online dance classes.
Note: This story was first published on June 12, 2018. It has been updated.
---