Should immigrants seeking asylum in the U.S. be separated from their children? That question is at the heart of a dispute between immigration groups and the Trump administration.
A Congolese woman and her 6-year-old daughter have been caught in the crosshairs of this immigration system. According to the American Civil Liberties Union, the two had been on a perilous journey through 10 countries before finally arriving at the Port of San Diego in a shipping container and then seeking asylum. But during the vetting process, the woman's daughter was taken away and sent to Chicago to live in a shelter. Their names have not been revealed.
U.S. Sen. Dick Durbin on Monday met with the mother, who says there was a credible fear for her safety in her home country of the Congo. Asylum-seekers have to prove they are escaping danger at home and by law can be granted legal status in the U.S. What's inexplicable, according to Durbin, is why the two had to be separated while the case was going through the system.
"Why did we remove this child from this mother's care?" Durbin said. "There was no suspicion that the mother was unfit or in any way harming the child. But the explanation I was given at the time was, 'That's not the way we do things, we'll look into it.' It turns out, it's the official policy of the Trump administration."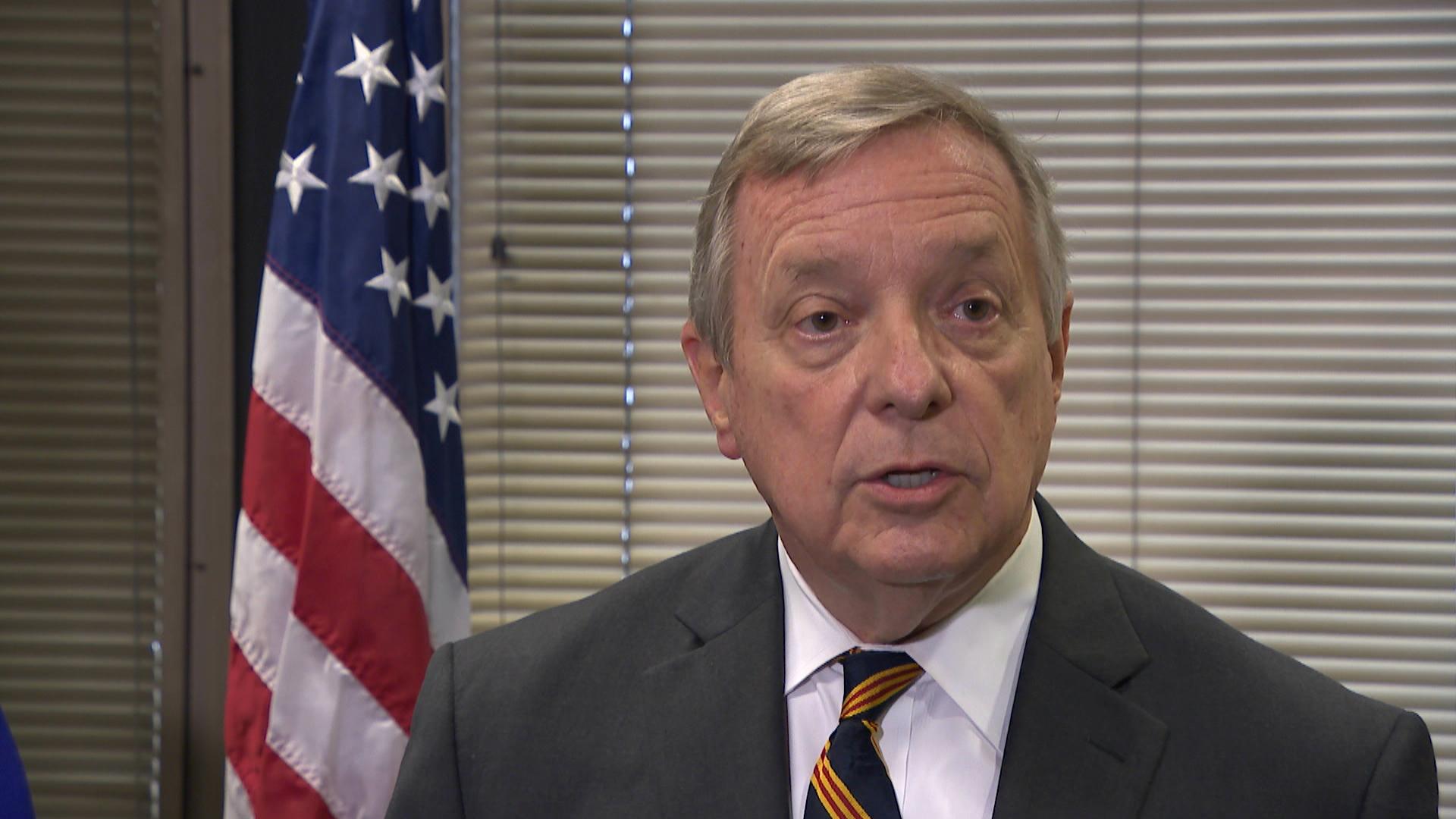 U.S. Sen. Dick Durbin speaks to the media on Monday, June 11. (Chicago Tonight)
The issue of children being separated from the families of border-crossers has garnered a lot of attention lately. Democrats have blamed Trump and Trump has, in turn, blamed Democrats.
An official with the Department of Homeland Security says the policy of separating children from families of illegal border crossers predates the current administration. The official says that the Obama administration enforced about 20 percent of these cases, while the current administration is trying to prosecute all of them. The policy means that, when undocumented border-crossers are detained, children are put into the custody of Health and Human Services. But DHS says it is not policy to separate children of asylum-seekers. They wouldn't comment on what happened in this particular case.
An immigration rights activist says the policy is meant to be a warning signal to future asylum-seekers to stay away from this country.
"This administration seems as if it is using the separation as a way to break the will of these parents so they will return to dangerous conditions in their home countries," said Mary Meg McCarthy of the Heartland Alliance.
The mother dropped her asylum appeal and was subsequently reunited with her daughter. Groups like the Heartland Alliance and the ACLU are trying to reopen her asylum case so that they both can ultimately be granted refuge.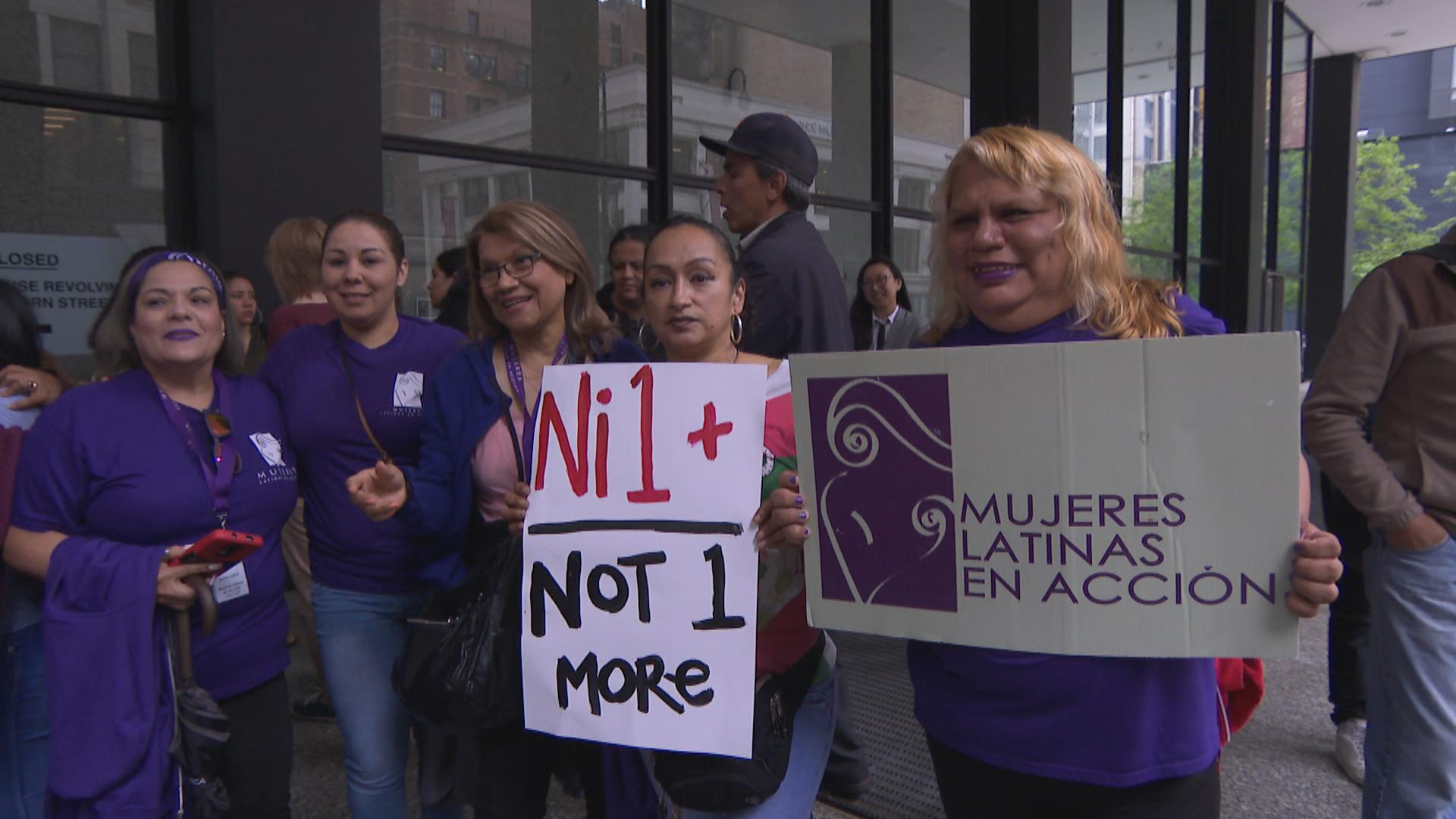 Meanwhile, U.S. Attorney General Jeff Sessions on Monday announced he's raising the bar even further for any asylum-seeker. No longer can those escaping gang violence and domestic violence be granted entry here. Sessions says he believes far too many people are coming here through asylum.
"The vast majority of the current asylum claims we see are not valid," Sessions said. "For the last five years, only 20 percent of claims have been found to be meritorious after a hearing before an immigration judge."
Also on Monday, the Heartland Alliance and other immigration groups filed a class action suit against the Trump administration. The suit features about 150 people who believe they were illegally rounded up in raids across the Chicago area by ICE officials. They say they were racially profiled and their constitutional and due process rights are being violated – and they were in federal court Monday for a hearing.
"We want ICE to be more careful and stop violating and threatening our communities, choosing to terrorize our communities based on the many fights we've led for this space to be a sanctuary space," said Xanat Sobrevilla of a group called Communities Organized Against Deportation. "We want people's rights to be protected."
ICE was not immediately available for a response. The two sides are expected back in court in a few weeks.
Follow Paris Schutz on Twitter: @paschutz
---
Related stories:
Report: US Border Patrol Officials Have Abused Young Migrants
Sanctuary Restaurants Offer Support to Employees, But Little Protection
Appeals Court Backs Chicago in Federal Immigration Case
---