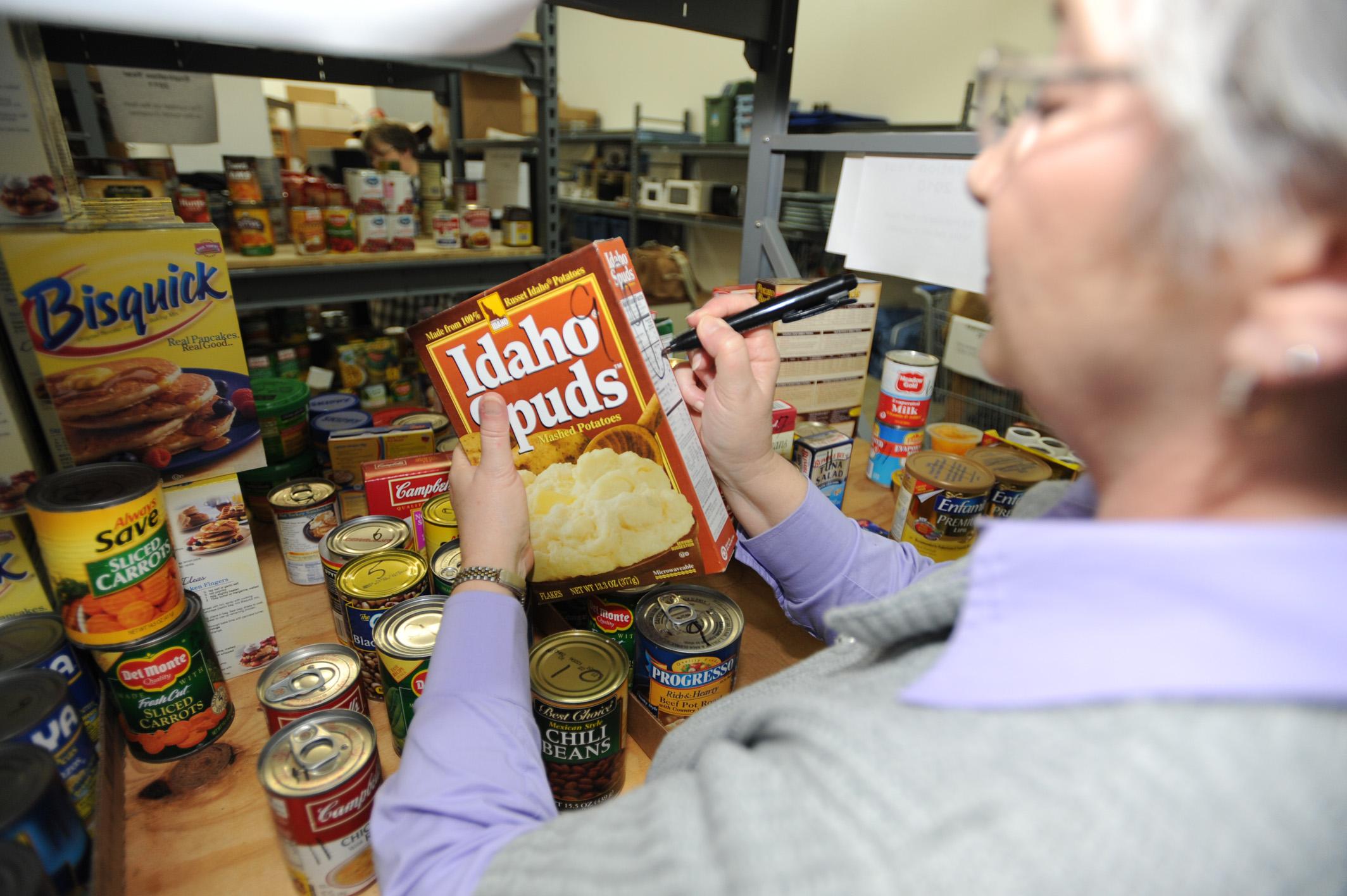 A staff member stocks the shelves of the food pantry at the Airman Family Readiness Center at Whiteman Air Force Base in Missouri. (U.S. Air Force photo By Airman 1st Class Carlin Leslie)
Illinois lawmakers recently approved a bill that would help state agencies donate leftover food in an effort to reduce waste and feed hungry residents.
The bill, introduced by first-term state Sen. John Curran, R-Woodridge, would require agencies to finalize food donation policies by the end of the year by listing nearby food pantries, soup kitchens and other organizations that accept donations.
An existing law prevents state agencies from signing food service contracts that prohibit donations. But even though agencies are permitted to donate food, they are less likely to do so without a plan in place, said Jen Walling, executive director of the Illinois Environmental Council, which helped craft the bill.
"The important thing is it will have agencies create policies on how they can donate food and give employees a pathway [to donate] if they want to," she said. "There are plenty of areas within state agencies where that might apply."
In addition to cafeterias in prisons, schools and other buildings, Walling said the bill would also help make use of food left over from meetings and other events.
Because the bill does not require agencies to donate food, it would not require additional funding.
Nearly 3 million tons of food winds up in Illinois landfills annually, according to the Illinois Environmental Protection Agency. When discarded food decomposes, it produces methane, a powerful greenhouse gas that is 25 times more harmful than carbon dioxide. 
According to the nonprofit Feeding America, one out of every eight Illinois residents – and one in six children – struggles with hunger. 
"It's a concern to see so much food wasted as a result of the current policy," Curran said in April. "This change to our procurement code is environmentally friendly and helps prevent Illinois from adding unnecessary waste to the already-overflowing landfills. The extra food will also make a very large difference to our local collections and homeless or lower income populations."
The bill, which passed unanimously in both the Illinois Senate and House, was sent to Gov. Bruce Rauner's desk on May 21.
Contact Alex Ruppenthal: @arupp | [email protected] | (773) 509-5623
---
Related stories: