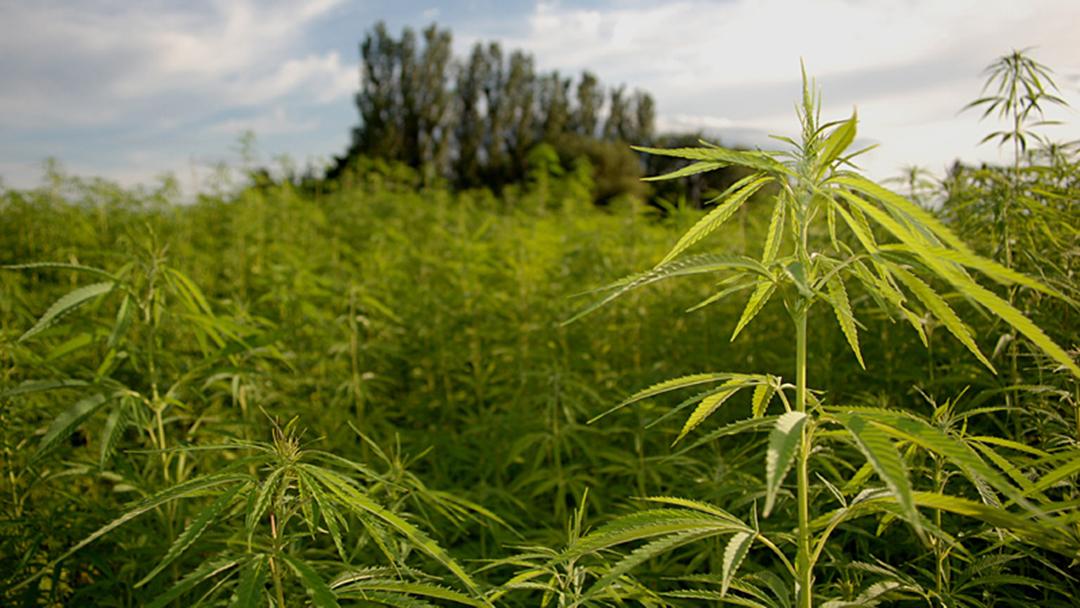 (kat_geb / Flickr)
A bill that would allow farmers to grow industrial hemp sailed through the Illinois House this week, bringing the state one step closer to legalizing a crop that experts say is in high demand.
Industrial hemp is a variety of the cannabis plant used to make textiles, paper and a variety of commercial and industrial products. Despite the plant's widespread use, federal law prohibits the growing of hemp, which is classified by the Drug Enforcement Administration as a Schedule 1 drug, or one with a high potential for abuse.
Legislation introduced in January by state Sen. Toi Hutchinson, D-Chicago Heights, would allow Illinois farmers to apply for permits to grow industrial hemp. After passing the state Senate in a 50-0 vote last month, the bill cleared the Illinois House on Wednesday by a vote of 106-3.
The bill now returns to the state Senate for a concurrence vote, after which it is expected to be sent to the desk of Gov. Bruce Rauner.
If it becomes law, the bill would allow Illinois to join 16 other states that have legalized industrial hemp production for commercial purposes, according to the National Conference of State Legislatures. Illinois passed legislation in 2014 allowing the state's Department of Agriculture and state universities to grow hemp for research purposes.
"Illinois has some of the best farmland in the Midwest," Hutchinson said in a statement. "And with more than 80 percent of our land use tied to agriculture, farmers would finally have the chance to grow and produce a product that is already available in our stores."
Hemp advocates have long pushed back against the FDA's classification of the plant, pointing out that it contains very small amounts of tetrahydrocannabinol, or THC, the psychoactive chemical that gives marijuana users a "high."
Although federal law restricts the cultivation of hemp for commercial use, the U.S. imports an estimated $300 million in hemp products and materials each year, according to the National Hemp Association. The market for hemp is projected to grow over the next few years, breaking $2 billion by 2020, with high demand for hemp from farmers, brewers, processors and even clothing designers.
In addition to fibers and paper, industrial hemp can be used to produce construction and insulation materials, cosmetics and plastic composites. Hemp seed and hemp oil can be used in a variety of foods, such as granola.
Hemp is also popular among environmental advocates for several reasons, including its potential use in remediating contaminated soils and its ability to compete with weeds that are resistant to highly toxic herbicides.
Contact Alex Ruppenthal: @arupp | [email protected] | (773) 509-5623
---
Related stories: