The #MeToo movement has generated a lot of conversation about respect and equality for women.
But some observers feel it's also creating what's being labeled a "women's separation movement." They point to the increasing number of workspaces and social clubs for women only.
An organization in New York City that doesn't allow men is currently under investigation for discrimination. But a similar one in Chicago is not only growing, the city says others are more than welcome to set up shop here.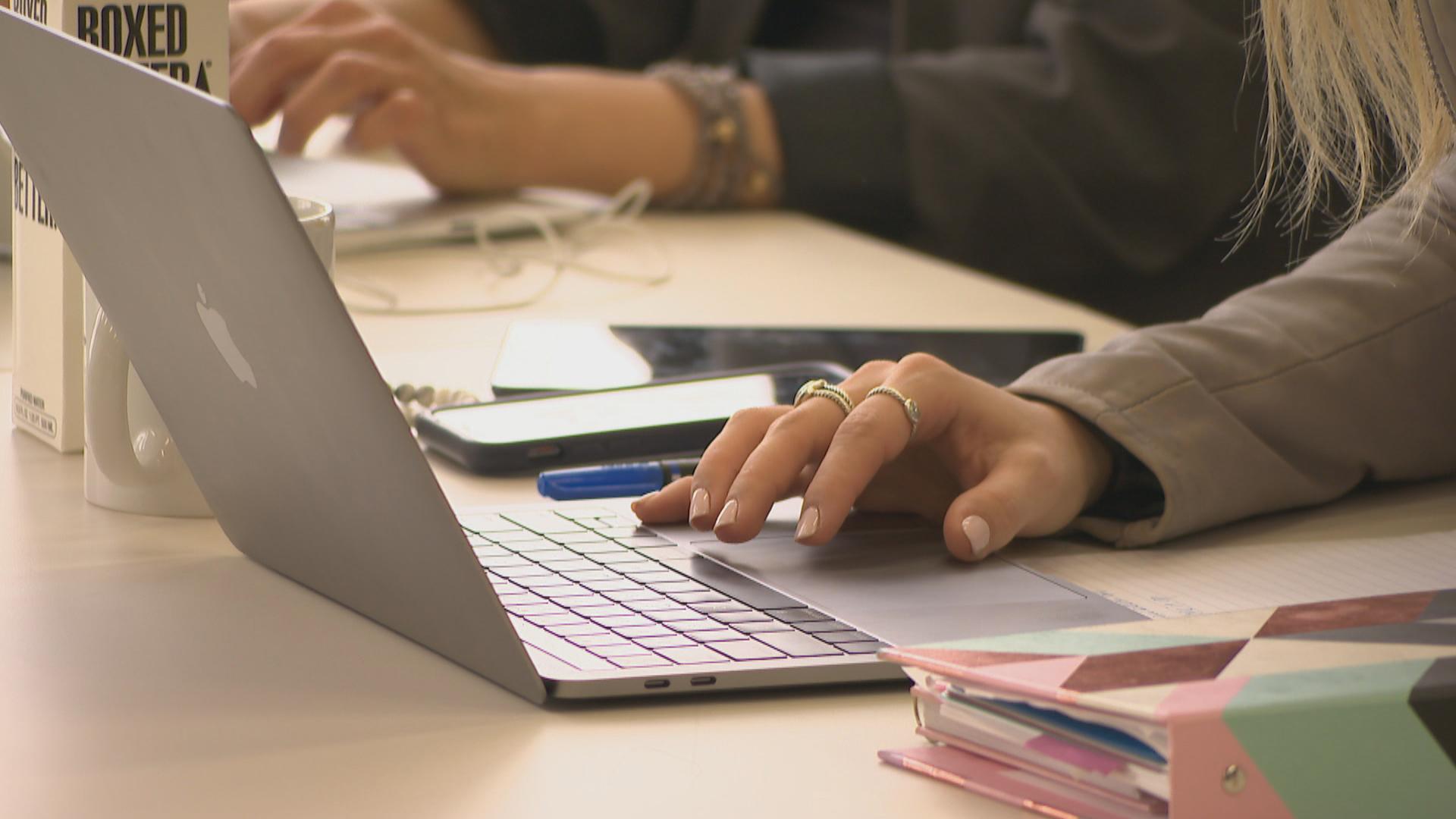 Men aren't exactly off-limits at EvolveHer, but membership at this self-labeled "creative inspiration lab" is restricted to women.
"You look at what's going on culturally, it's really important that we have a place to talk and to communicate about some of the issues that are going on," said Alicia Driskill, the company's CEO and founder. "And how we can come together and not just talk about it, but how to actually take action and to move things forward."
Launched in January in an airy 6,000-square-foot space in River North, EvolveHer offers what it calls a shared workspace for women to connect. It's the brainchild of Driskill, who spent 17 years in corporate marketing for some big-name firms around the country. Driskill says EvolveHer came about from her desire to give back after a successful career in which she says she always had to prove herself.
"Coming from corporate, I think that there is a stigma or a hard layer that sometimes we have to put on as women ... to protect us and really get that seat at the table," she said. "We fought for a long time to get there and so, really just breaking down those barriers and letting us feel comfortable – and that we don't have to put on that façade – is really important."
After four months in business, EvolveHer says it has nearly 100 members ranging in age from 21 to 75. Among them are founders of startups producing vegan coffee creamer, high-end bags and made-to-order wall coverings.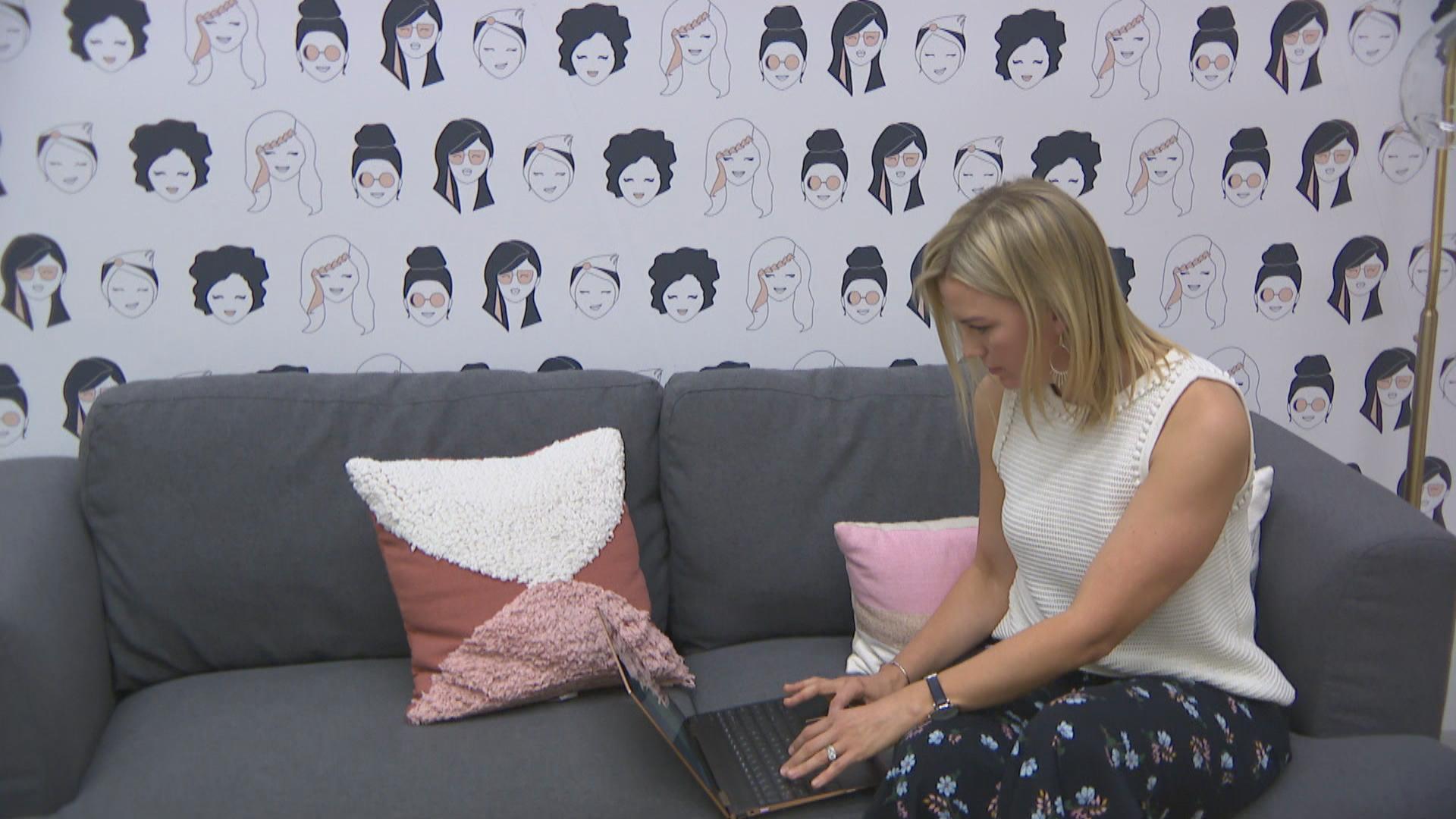 Laura Bean
"This was a decision I struggled with for so long: whether I could hack it on my own and find the resources that I needed, the community that I needed," said entrepreneur Laura Bean. "The week that I finally go the nerve to give notice at my corporate job, I met Alicia and joined this community here and I found just this really remarkable and very inspiring community of women that have supported me in a lot of different ways."
That outreach includes product and startup launch parties for members at which time men, frequently investors, are more than welcome to come in.
"We've had a lot of men raising their hands and saying, 'What can I do to support you, to support the mission?' They're definitely advocates for women and moving the conversation forward – they just don't know how," Driskill said.
Driskill says her new company is the second women-only coworking space in Chicago. But another one may be on the way. In April, Mayor Rahm Emanuel invited a similar organization in New York City called The Wing to relocate to Chicago. The mayor's outreach to The Wing came after the American Civil Liberties Union asked the New York Commission on Human Rights to investigate the 1.5-year-old organization for alleged discrimination based on sex. Unlike EvolveHer, The Wing does not allow men in its spaces at any time.
In an email to Chicago Tonight, a spokesman for the commission says it is "working with The Wing to ensure their practices and policies align with the NYC Human Rights Law."
"I kind of think it's absurd because there have been men's clubs that have existed for years," Driskill said.
The Wing, which proudly labels itself a "no man's land" calls the investigation "a little overblown," pointing out that it has male investors, including one group which has poured $10 million of venture capital into the enterprise.
Bean says a place for women only fosters a different professional energy and creative confidence.
"I've worked with men my whole life," said Bean. "I've had a lot of really amazing male bosses as well, but coming into a space like this where women feel like they can be a little bit more open, they can really share their fears and their experiences, it just creates a different level of trust that allows you to be a little bit braver and do a little bit more than you thought you could."
New York's The Wing is attracting a lot of members with a waiting list reportedly in the thousands. And the organization's website says it's spreading its wings around the world with upcoming outposts – including one in Chicago. The membership fee in New York has a Big Apple price: more than $2,500 per year. At EvolveHer, the top fee is nearly one-tenth that amount. And Driskill doesn't seem concerned about a potential rival coming to town.
"We don't just want to continue to talk amongst ourselves and to do that we have to go to our allies who want to be part of this movement and like, let's come together and actually create change," she said.

More on this story
The ACLU of Illinois says New York City's laws concerning private clubs are different from those here, which allow a private club to be gender-specific.
And while EvolveHer might be only the second women-only coworking space, Chicago has been home to a number of women-only professional organizations for years.
---
Related stories:
ERA Battle Moves to House, Supporters on Brink of Victory
5 Chicago Paramedics 'Fed Up' Over Sexual Harassment, Sue City
In 'That's What She Said,' Author Aims to Get Men on Board
---