After a decadeslong battle, Illinois may be on the brink of ratifying the federal Equal Rights Amendment.
The measure has already passed the state Senate and now attention turns to the House. Pro-ERA activists believe they are very close to having the 71 votes they need for passage.
But even if Illinois does pass the ERA – will it ever take effect?
Supporters would still be one state short of the 38 ratifications needed to make the amendment law, and opponents point out that the deadline for ratification expired way back in 1982.
Michelle Fadeley, president of the Illinois chapter of the National Organization for Women, which has been urging passage of the ERA, does not believe the ratification deadline is an insurmountable issue.
"What we are looking to have happen is for Congress to rescind the deadline that they arbitrarily added to the language of the bill," said Fadeley. "Whether they do rescind that language as part of the bill or not, we do have legal precedents on our side because there is nothing in the process for ratifying a constitutional amendment that refers to any kind of timetable whatsoever."
Fadeley says that based upon what she is hearing from Springfield, a vote could come up in the House as early as next week.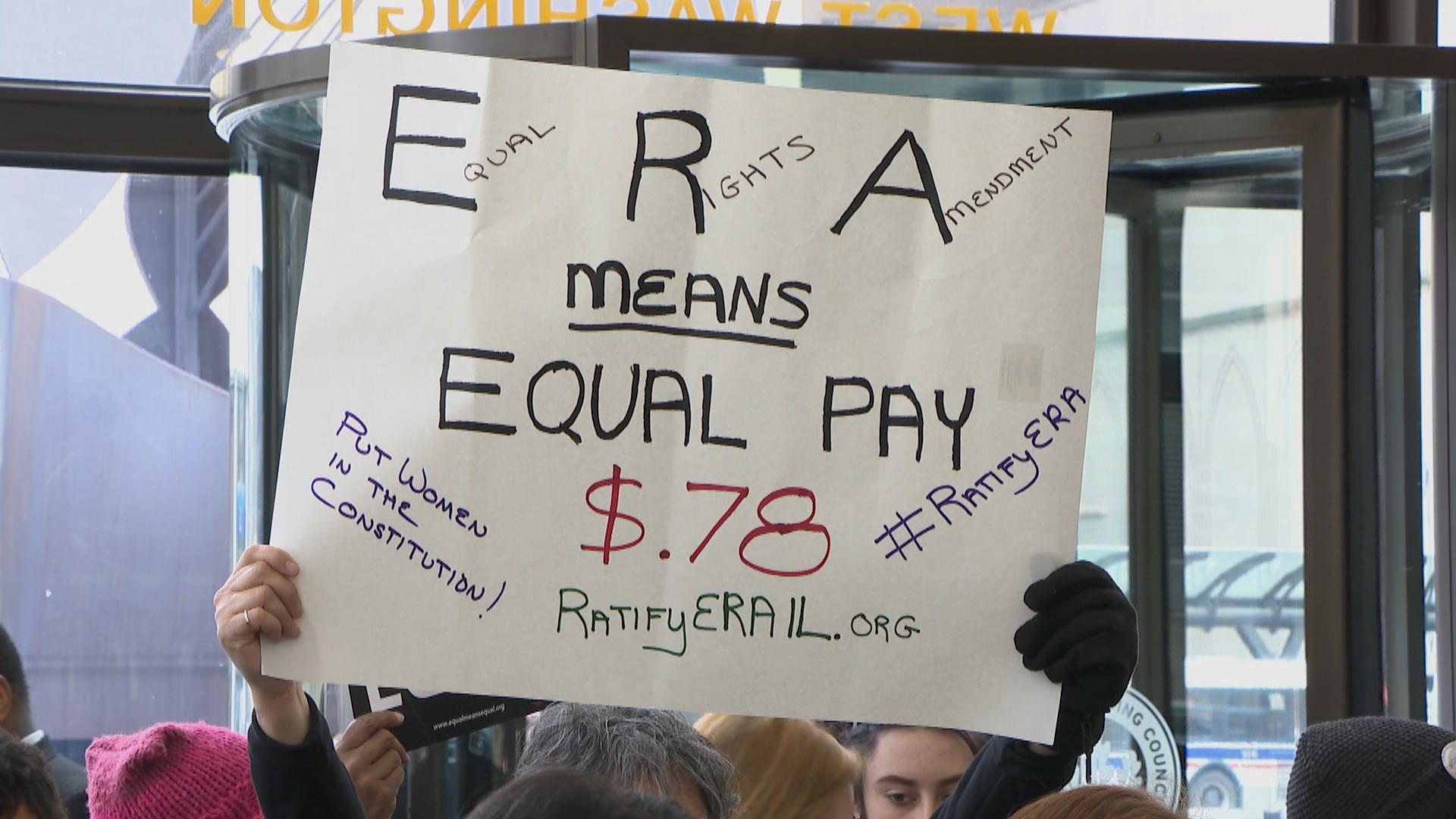 "We are extremely close to the 71 votes that we need. We believe that we are within one vote," she said.
Ann Scheidler, vice president of the Pro-Life Action League, which opposes passage of the ERA, says that she doesn't understand why the ERA has been revived given the ratification deadline.
"I do not understand why the thing is able to be brought up at all," Scheidler said. "How, constitutionally, can you resurrect something that is dead?"
Scheidler says she believes women have made such progress that there is no need for legislation to guarantee equality.
"Personally, I feel like now in 2018 women have every opportunity to do anything they want," she said. "We are not a victim class of people and it sort of annoys me when women choose to play the victim."
She says that her main concern is that passage of the ERA would lead to the expansion of abortion services.
"I've been involved in the battle against abortion for over 40 years. From everything that I have read about the ERA and in places where they have state ERAs it has seemed that it takes away other restrictions on abortions and the net result would be more societal and personal pressure (for women) to choose abortions whether they actually wanted to or not," Scheidler said.
Fadeley, however, says that after multiple, high-profile sexual harassment scandals and with a president who was caught on tape talking about sexually assaulting women – albeit before he was elected president – enough is enough.
"It has been a bit of a gift in disguise to have the current political climate that we do in that women are seeing how at risk we are of having all of the gains and progress that we have achieved through laws being repealed," Fadeley said.
"I think this is going to be a highly visible matter in the upcoming elections in November. We are 51 percent of the population, so obviously there is going to be a very high percentage of constituents who are going to be concerned about this," she said.
Fadeley and Scheidler join host Phil Ponce to discuss the pros and cons of passing the Equal Rights Amendment.
---
Related stories:
Decades After Deadline, Equal Rights Amendment Regains Steam
Understanding the Red Flags of Domestic Violence
5 Chicago Paramedics 'Fed Up' Over Sexual Harassment, Sue City
---