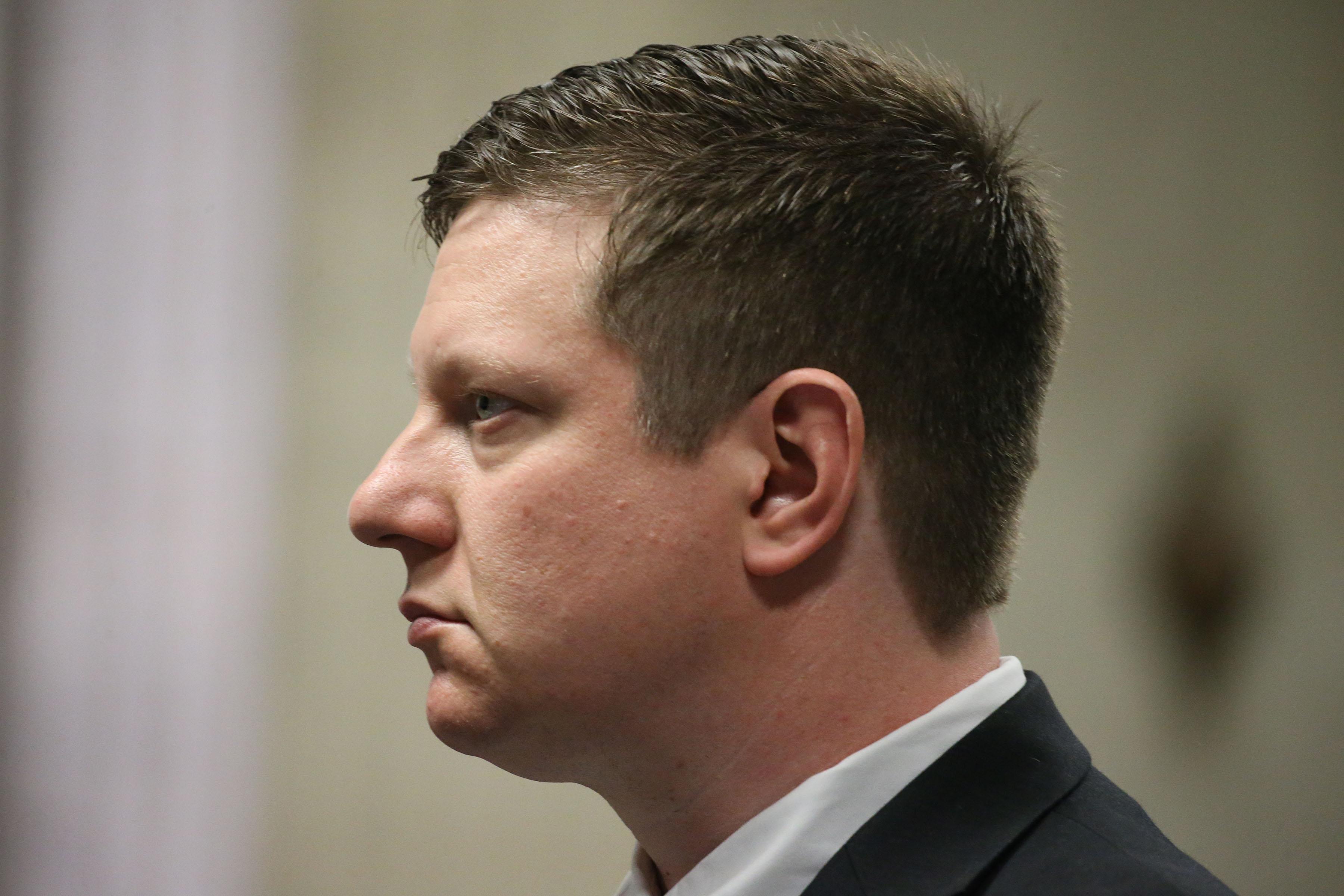 Chicago police Officer Jason Van Dyke attends a hearing for the shooting death of Laquan McDonald at the Leighton Criminal Court Building, Friday, May 4, 2018. The media was later ordered to leave the courtroom. (Antonio Perez / Chicago Tribune / Pool)
Ruling a handful of witnesses could face "serious safety concerns" if their identities were made public, a Cook County judge barred media access and sealed his courtroom Friday during testimony at a pretrial hearing in the case of suspended Chicago police Officer Jason Van Dyke.
In a 10-page written order, Cook County Judge Vincent Gaughan noted that as many as nine witnesses called to testify Friday "could be exposed to harm" based on the nature of their testimony.
The judge back in January allowed these witnesses to testify at Friday's pre-trial hearing about the possible "violent and aggressive nature" of Laquan McDonald.
"Based on these considerations, the Court finds there is substantial probability the Defendant's trial will be prejudiced and the safety of the witnesses will be at risk if the May 4 proceedings are open," Gaughan wrote. "Only closure will prevent that harm."
Van Dyke faces first-degree murder charges in the death of 17-year-old McDonald, who was shot 16 times as he walked along a Southwest Side road carrying a knife in October 2014.
This is the first sealed hearing in this case, though there are often "informal" conferences held with attorneys outside of public view in the judge's chambers. Gaughan will later rule on which, if any, of these witnesses will be allowed to testify at trial.
The closed-off portion of Friday's proceedings lasted just over two hours. A half dozen people were seen being escorted by sheriff's deputies from the courtroom during this time.
Due to the high-profile nature of the case – Gaughan's order references more than 8,100 stories published by major news outlets that include the names of both Van Dyke and McDonald – the judge believes witnesses called to testify on Van Dyke's behalf could face threats or harm if their identities were released at this point.
Beyond witness safety, Gaughan has sought to maintain Van Dyke's right to a fair trial, issuing a decorum order to prevent the public unsealing of many filings in the case. In his order, the judge noted similarities between Van Dyke's case and another high-profile case he presided over: the child pornography trial of recording artist R. Kelly.
Those include pretrial hearings focused on potentially inadmissible evidence and the heightened privacy generally afforded to minors – even a deceased minor, in McDonald's case.
Attorneys representing Chicago Public Media sought to keep the hearing open during arguments Friday morning. One of those attorneys, Gabriel Fuentes, argued that because the general content of these witnesses' testimony was already discussed in open court in January, it couldn't possibly harm Van Dyke's right to a fair trial.
He instead encouraged the court to utilize the voir dire – or jury selection – process to weed out any potential jurors who are unable to weigh the case fairly. But Gaughan rejected that argument, stating that while voir dire can typically remove biased jurors, there are circumstances where it "cannot remove the taint" of pretrial publicity.
"The Court cannot assume, ahead of time that voir dire or instructions will cure any prejudice when it has the ability to prevent it," the judge wrote. "The Court has a duty to prevent this from becoming a 'rare case' where such measures cannot protect the right to a fair trial."
Another hearing, portions of which may also be closed off to media and the public, is scheduled for next Thursday.
Contact Matt Masterson: @ByMattMasterson | [email protected] | (773) 509-5431
---
Related stories: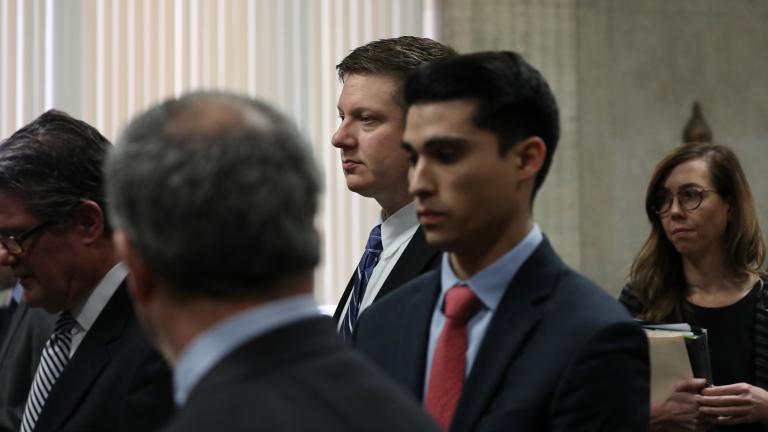 Van Dyke Case: Judge Planning for Summer Trial
March 28: It's been more than two years since Jason Van Dyke pleaded not guilty to murder charges in the death of Laquan McDonald. The judge in the case now says he wants the trial to get moving in the coming months.
---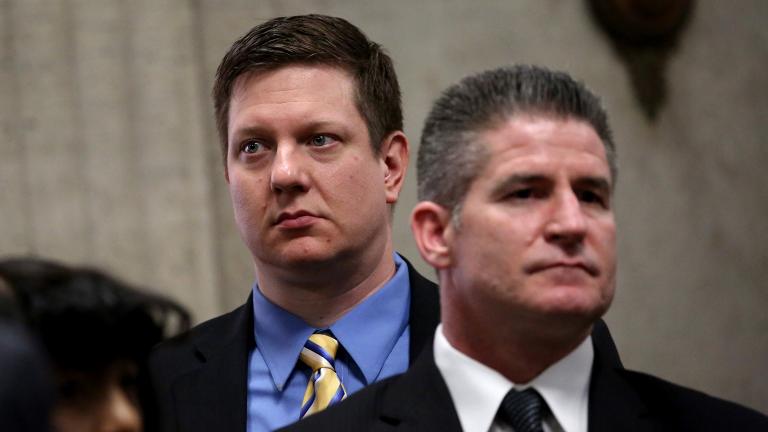 Van Dyke Judge: Trial Timeline Won't Be 'Run By The Public'
March 8: In 2015, Chicago Police Officer Jason Van Dyke pleaded not guilty in the fatal shooting of Laquan McDonald. But a start date for the trial is likely still months away.
---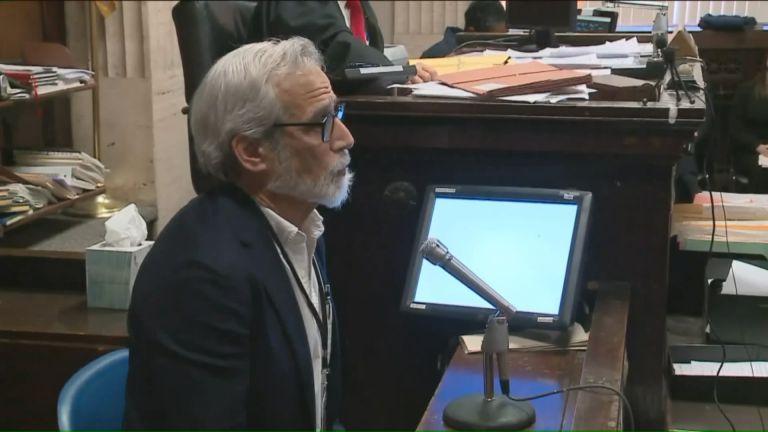 Van Dyke Attorneys Want Reporter to Reveal Sources
Dec. 6: Should Jamie Kalven, the reporter who broke the story of the Laquan McDonald shooting, be forced, under oath, to reveal his sources?
---