Landmarks Illinois has released its annual list of the most endangered places in Illinois. Among the 13 buildings and sites that made this year's list is an historic house located in north suburban Wilmette, although it was originally featured at Chicago's Century of Progress Exposition in 1933.
For more than 80 years it seems to have gone unnoticed and forgotten. But now there's an urgent push to save it from being lost forever.

It's not often that a historic structure is lost and found, especially when it's been in the same spot for more than 80 years. But that's exactly what's happened with a house that was featured at Chicago's Century of Progress Exposition in 1933.
The rediscovery of the house has come as a welcome surprise to preservationists, but not to a developer who now owns it and is urgently trying to move it off his property. 
In tony north suburban Wilmette, on a street where homes sell for well over $1 million, the house at the corner of Chestnut Avenue and 21st Street has been hiding in plain sight for decades.
Despite its distinctive design that sets it apart from the more conventional homes around it, there were few who knew that it was a historic gem waiting to be rediscovered. Then late last year the property was put on the market and it was snapped up by a local developer with the intention of building two new homes on the oversized lot. After the contract was signed, the developer received some surprising news.
"We got word from the village that this house might have some historical value," said Max Kruszewski of MJK Homes.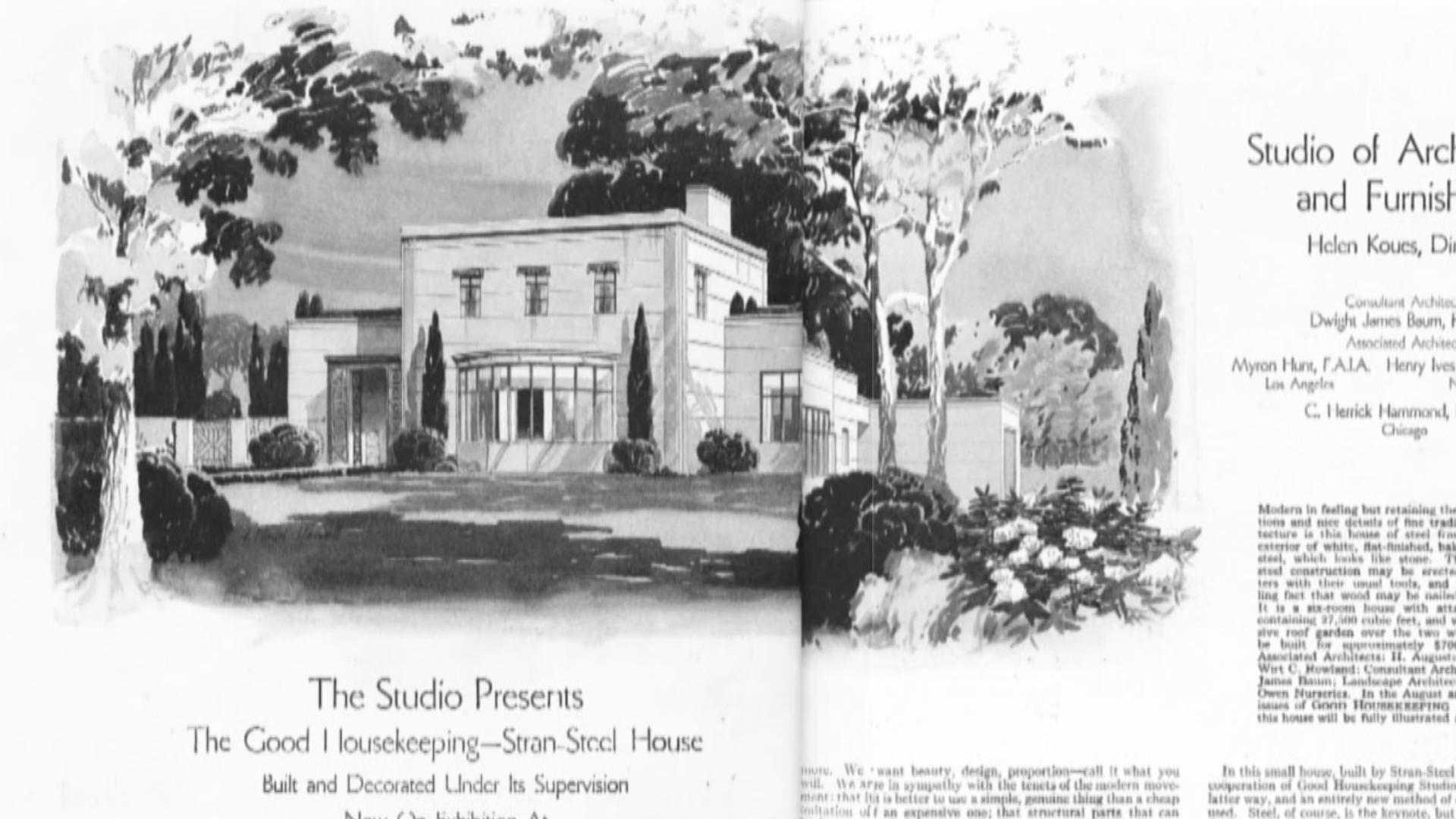 How historic is it? Take a look at this August 1933 issue of Good Housekeeping magazine. There it is. The house was commissioned by the magazine and the Stran-Steel company of Detroit—after which it was named—for the 1933 Century of Progress Exposition in Chicago. It was one of a number of houses at the exposition that showcased new and futuristic designs.
After the exposition, some of the houses were shipped across Lake Michigan to Beverly Shores, Indiana, where today they form a historic district. But the Stran-Steel strand house wound up in Wilmette. How that happened is not entirely clear. Some have also questioned whether the house is the one from the exposition. Architectural historians say there are a number of features that confirm that it is. One is the mirrored ceiling in the dining alcove. 
Here's how it looks today, and how it appeared in original images:
But architect John Eifler, who specializes in restoring historic homes, says a particular element that might escape others jumped out at him and sealed the house's authenticity in his mind.
"There's a great shot of the upper terrace at the World's Fair, and there's this huge awning over the back" Eifler said. "And, I went upstairs, I saw all the clips for where the awning went, and I realized then that it was the house."
Good Housekeeping touted that the Stran-Steel house as the house of the future.
Among other things, the magazine said it was fire-resistant, double-insulated, vermin-proof, beautiful and cheap to build at a cost of about $7,500. But the house also boasted a new development in home building: much of it was prefabricated, and the innovative exterior steel panels were not only cutting-edge but could be easily assembled.
"They knew that people might be turned off it were to be welded together, or bolted together," Eifler said. "So they patented a system where you could actually put nails between these two studs that were put together. So it was promoted as being a steel house that a carpenter could assemble."
Much of the exterior of the Stran-steel house in Wilmette is still as it appeared 85 years ago. But the interior is a different story. Only a few original features exist and the remainder is in various stages of disrepair. The front door, for one, is original. So is the bannister. And the shower still has the original elegant deco steel paneling. Kraszewski says he's undergone a crash course on the historic structure. He and his father, who together run their home-building company, didn't get to see the house before buying the lot.
"We bought it as vacant land, meaning we weren't really given a chance to do a walk-through of the home before making an offer and purchasing," he said. "We reached out to the Village of Wilmette to find out if this property was eligible for subdivision because that was the only way we would be able to make a profit."
As he's learned more about the significance of the Stran-Steel house, Kraszewski says he's put his plans for the property on hold. For that, Eifler and other preservationists say Kraszewski deserves credit since the Stran-Steel house has no historic designations and, therefore, nothing preventing it from being demolished.
"At no point as of right now are we even considering demolition," Kraszewski said.
Eifler says one relatively easy and cost-effective option to save the house is to move it to the south end of the lot. 
"For roughly about a hundred thousand (dollars) it's in its new spot," he said.
But Kraszewski says it's not financially feasible for his company to keep the Stran-Steel house on the property. He says he's met with some individuals interested in relocating the house, but so far the costs of doing so have put off potential takers.
"We're willing to give the house away for free or even go through the process of disassembly," Kraszewski said.
Eiffler believes disassembling and reassembling the Stran-Steel house somewhere else might be possible, but he also would like to see it restored.
"This is the kind of building that should be at the Museum of Science and Industry," said Eifler. "It's a fascinating example of American ingenuity and mass production"
In the coming weeks, the Village of Wilmette is expected to approve the subdivision of the lot at 21st and Chestnut. And if no one comes forward with the wherewithal to save the Stran-Steel house, it's possible the house of the future could become a thing of the past.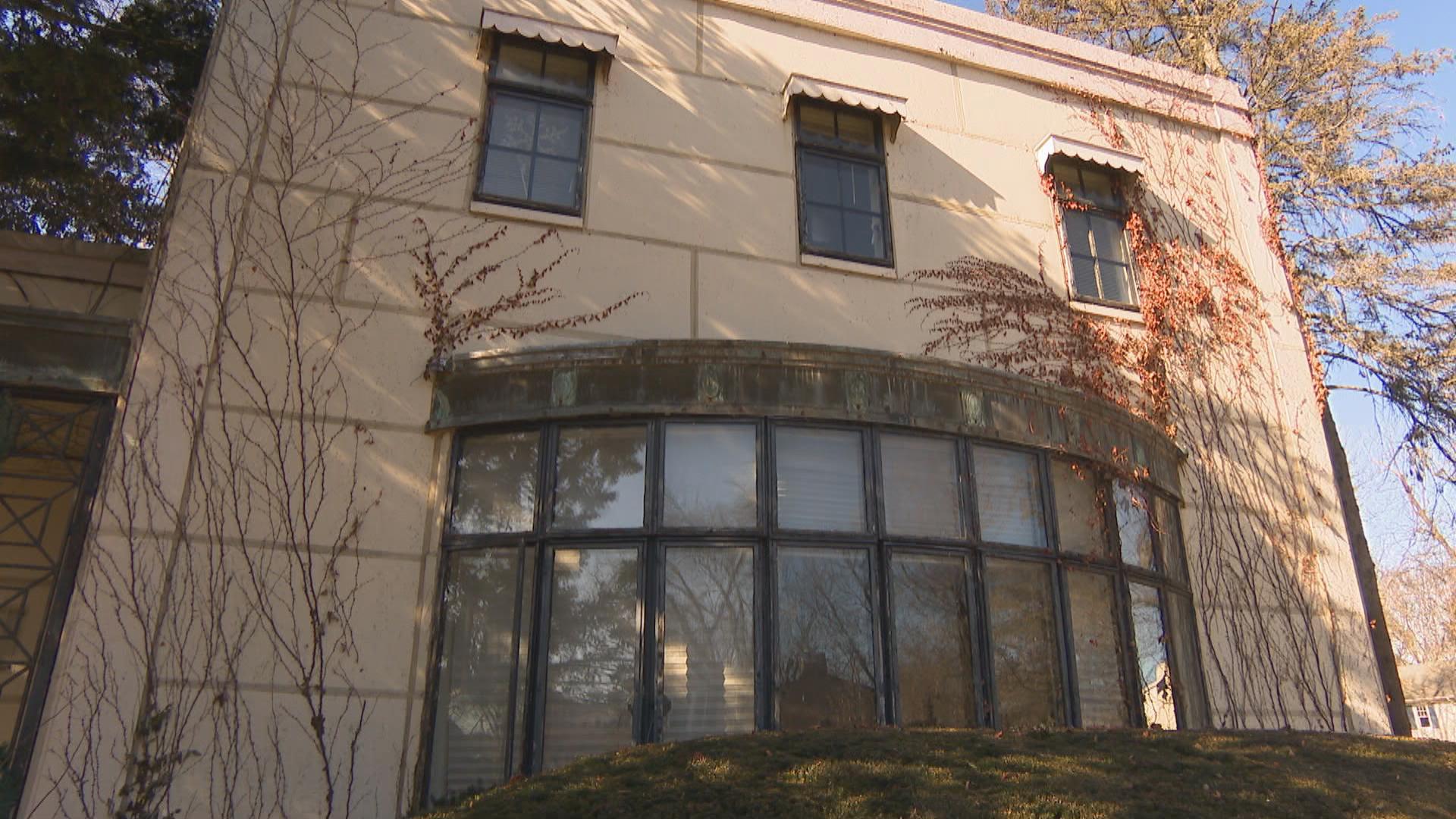 Note: This story first aired on "Chicago Tonight" on Feb. 7, 2018.
---
Related stories: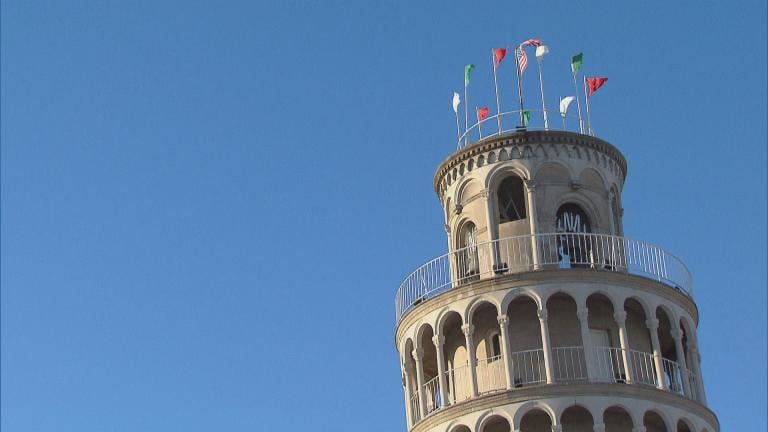 Niles Tower's History Mystery
Jan. 23: We climb to the top of the Leaning Tower of Niles, where centuries-old bronze bells lay quiet – for now.
---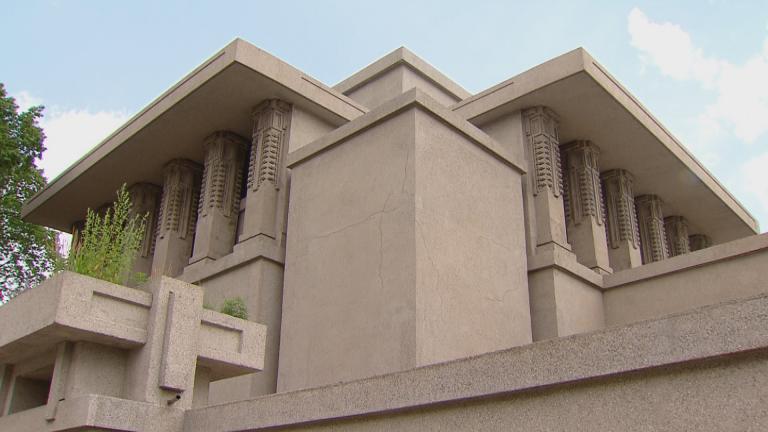 Restoration of Unity Temple Revives Glory of Wright's 'Little Jewel Box'
July 12, 2017: One of Frank Lloyd Wright's finest public buildings is ready for the public again. We take a look inside the restoration of Unity Temple.
---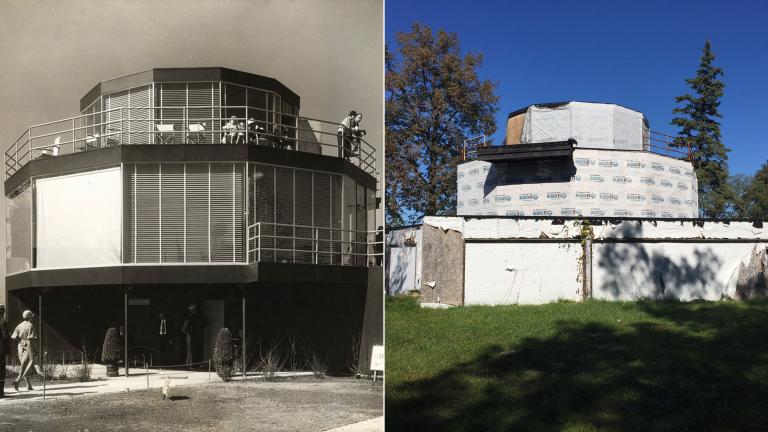 Preservation Group Launches Ambitious Plan to Save House of Tomorrow
Oct. 24, 2016: It was once the vision of the future. Now a major campaign is underway to save the House of Tomorrow from becoming a memory of yesteryear.
---