On Tuesday night, first lady Melania Trump hosted her first state dinner – one for visiting French President Emmanuel Macron and his wife Brigitte.
In preparing for the dinner, Trump spent weeks learning about the history and protocol for such events. She also chose to oversee every aspect of the evening right down to choosing each item of the meal.
For the usually very private first lady, this was an occasion she appears to have embraced. So how is she growing into the role – and just what is the job of a first lady?
Peter Slevin, associate professor of journalism at Northwestern University, spent a dozen years as a staff writer for the Washington Post and wrote "Michelle Obama: A Life," the highly praised biography of the former first lady.
Slevin says that so far, Trump has chosen to largely stay silent and in the background.
"Melania Trump is really quite different from any other first lady," Slevin said. "Partly because of her professional background – which is limited to her modelling career – and partly because she says so little. She doesn't seem to be following in the footsteps of her predecessors in choosing an issue and going out and trying to make a difference. She mentioned during the campaign that cyber-bullying was going to be her issue, but she is yet to launch anything significant at all."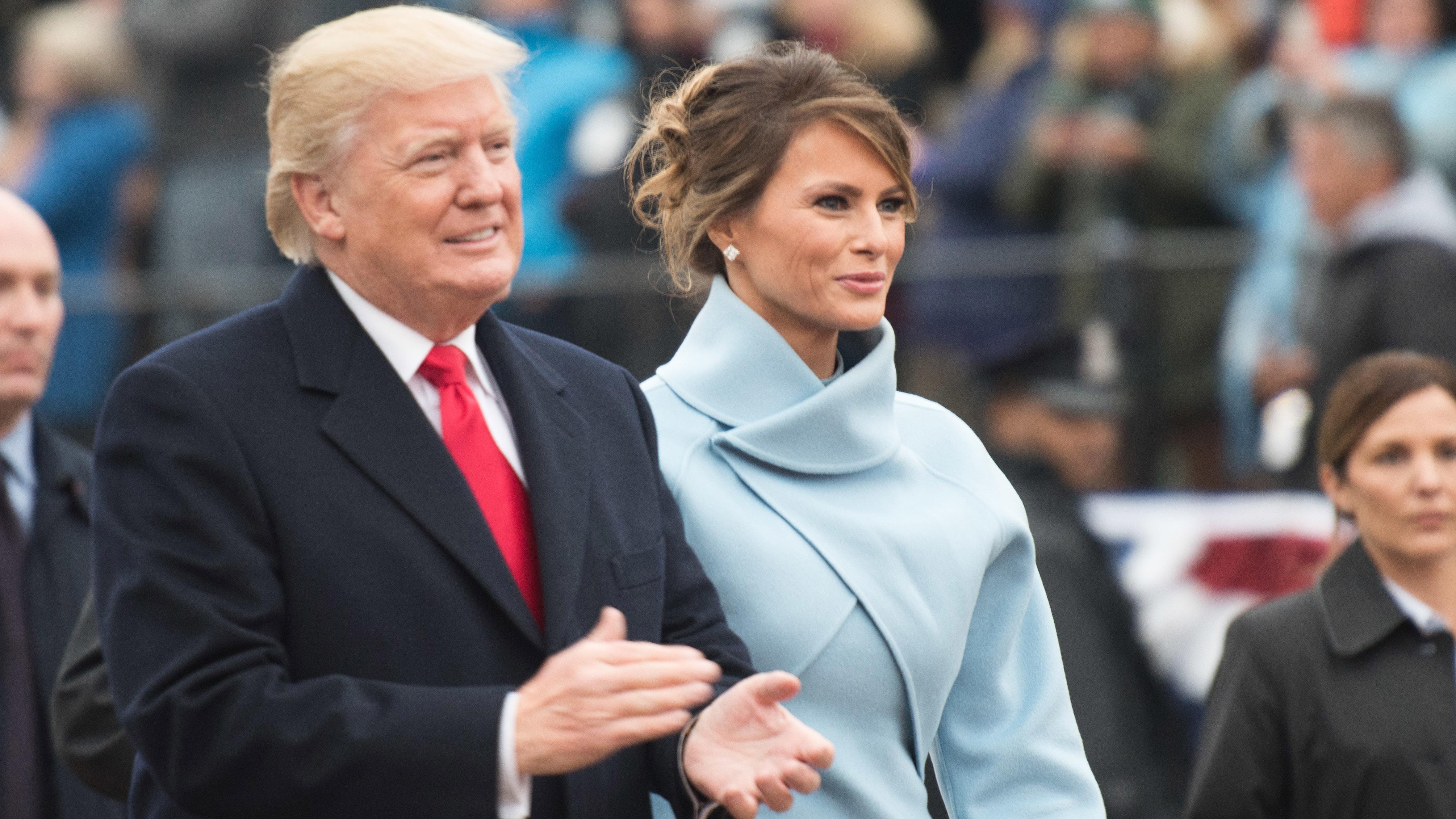 President Donald Trump and first lady Melania Trump at the 58th presidential inaugural parade in Washington D.C., on Jan. 20, 2017. (U.S. Army photo by Pvt. Gabriel Silva / Wikimedia Commons)
Cecile Shea, a senior fellow at the Chicago Council on Global Affairs, was a U.S. diplomat for more than two decades and also worked in Washington. Among her many roles in government, Shea helped prepare first ladies for overseas trips and planning state dinners.
She notes that in many ways the role of the first lady harkens back to earlier, perhaps less-enlightened times.
"The role of the first lady is sort of a throwback to another time when you could expect a woman to work full-time and not pay them," Shea said. "Melania has so far kept a fairly low profile compared to other first ladies. I should say though that throughout history the single most important role of the first lady is as a support to and a confidant of her husband."
Slevin and Shea join Phil Ponce to discuss the role of the first lady.
---
Related stories:
White House Photographer on Her Years 'Chasing Light'
From Chicago Girl to First Lady
Trump Campaign Feels Heat Over Melania Trump Speech
---