The Winter Olympics in Pyeongchang have come to an end, but the "Heart and Seoul: Growing Up in Korea" exhibit at the Chicago Children's Museum will allow kids to continue to experience elements of the Korean culture they've seen glimpses of on TV.
They can see what it's like to live in a high-rise apartment in Seoul, to try their hand (and arms and legs) at the ancient martial art of taekwondo, and dress up in traditional Korean costume.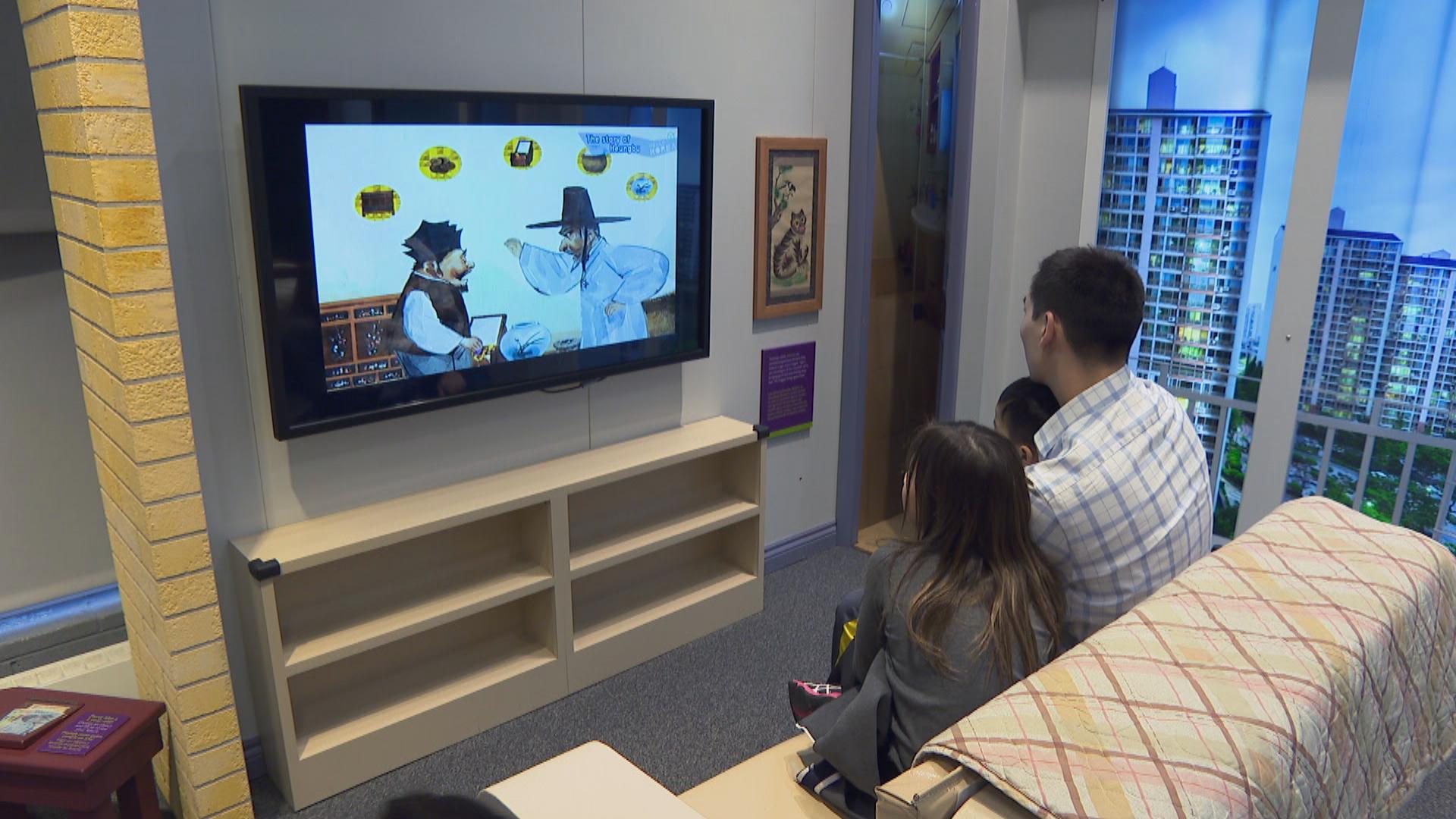 "Children are growing up in undeniably an intercultural world. And it's so important for them to be prepared to really thrive in that world and to come to it from a place of knowledge and understanding and empathy," said Natalie Bortoli, vice president of education at the Chicago Children's Museum. "Multicultural learning is so important to children. As they're learning about other cultures they're learning about language skills, social interaction skills and empathy skills. And we also know that when a child immerses themselves in learning about another culture, they're gaining a deeper understanding of themselves as well. They're discovering that they, too, have a culture."
The exhibit features traditional facets of Asian life—children can take off their shoes and swap them for an "indoor" pair when they visit a "hanok" guest house—as well as aspects of modern life, like making a short stop-motion animation video.
They also have the opportunity to learn table manners (rice is to be eaten with a spoon, not chopsticks), to poke around in a kitchen and to visit a restaurant.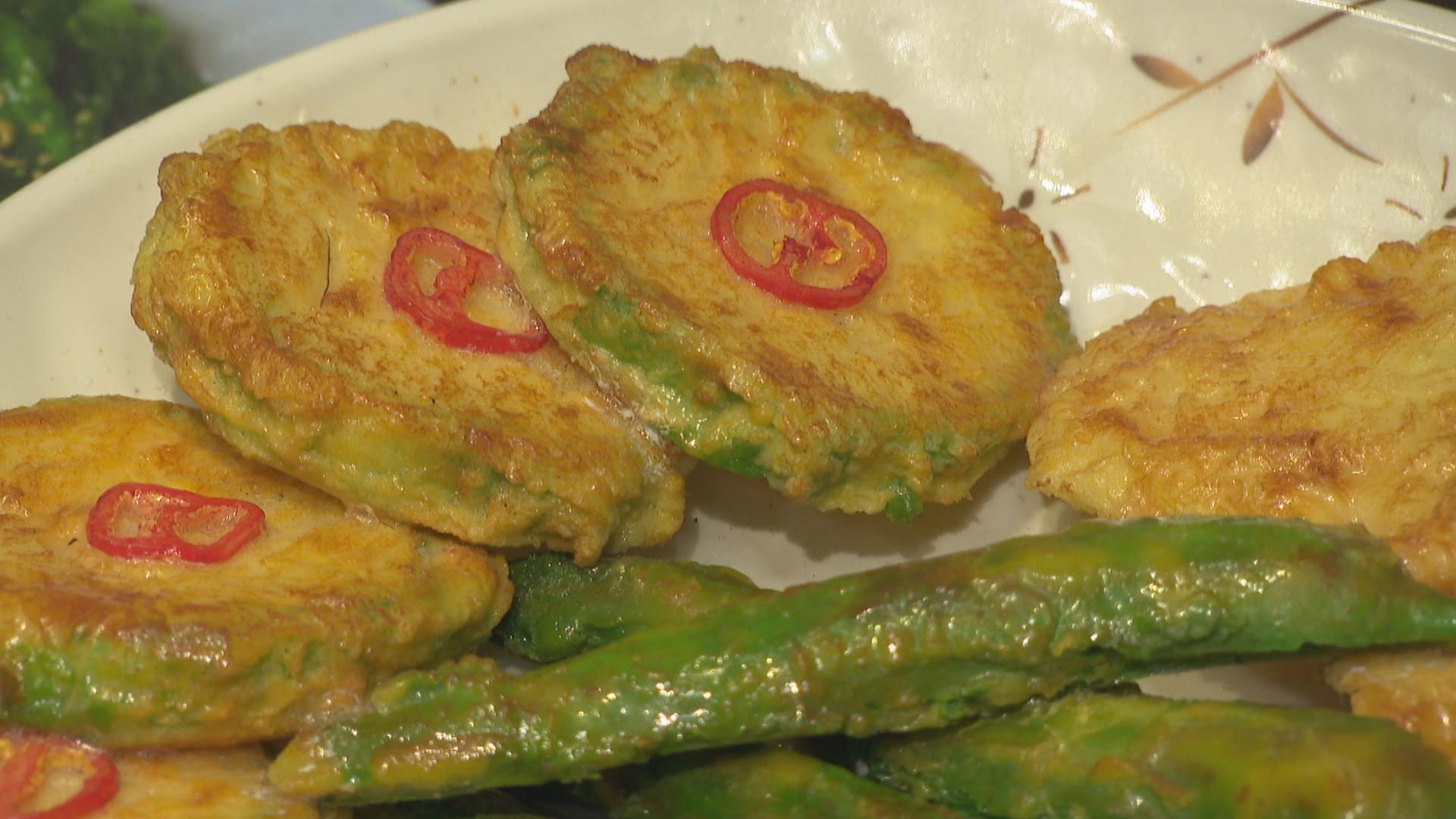 "Children can actually take on the role of restaurant owner, server, be a customer in the restaurant, maybe serve their parents or friends," Bortoli said. "We have very realistic food … bulgogi, kimchi, some real examples of the types of typical foods that families might be eating in a restaurant."
(No tasting, though. The dishes are made of plastic.)
From folklore and fables to K-pop (as ultra-catchy Korean pop music is known), the exhibit, sponsored by the Freeman Foundation Asian Culture Exhibit Series, was designed with the help of the five Korean children.
Museum visitor Isabella Gross, 12, of Berwyn, says she appreciates that they focused on music, since that's something she enjoys.
Gross tries her hand at writing the Hanguel, the Korean alphabet, not with a pencil and paper, but with a brush on a slate.
"It's cool how they can learn similar things that we do here, there, in a different way," she said.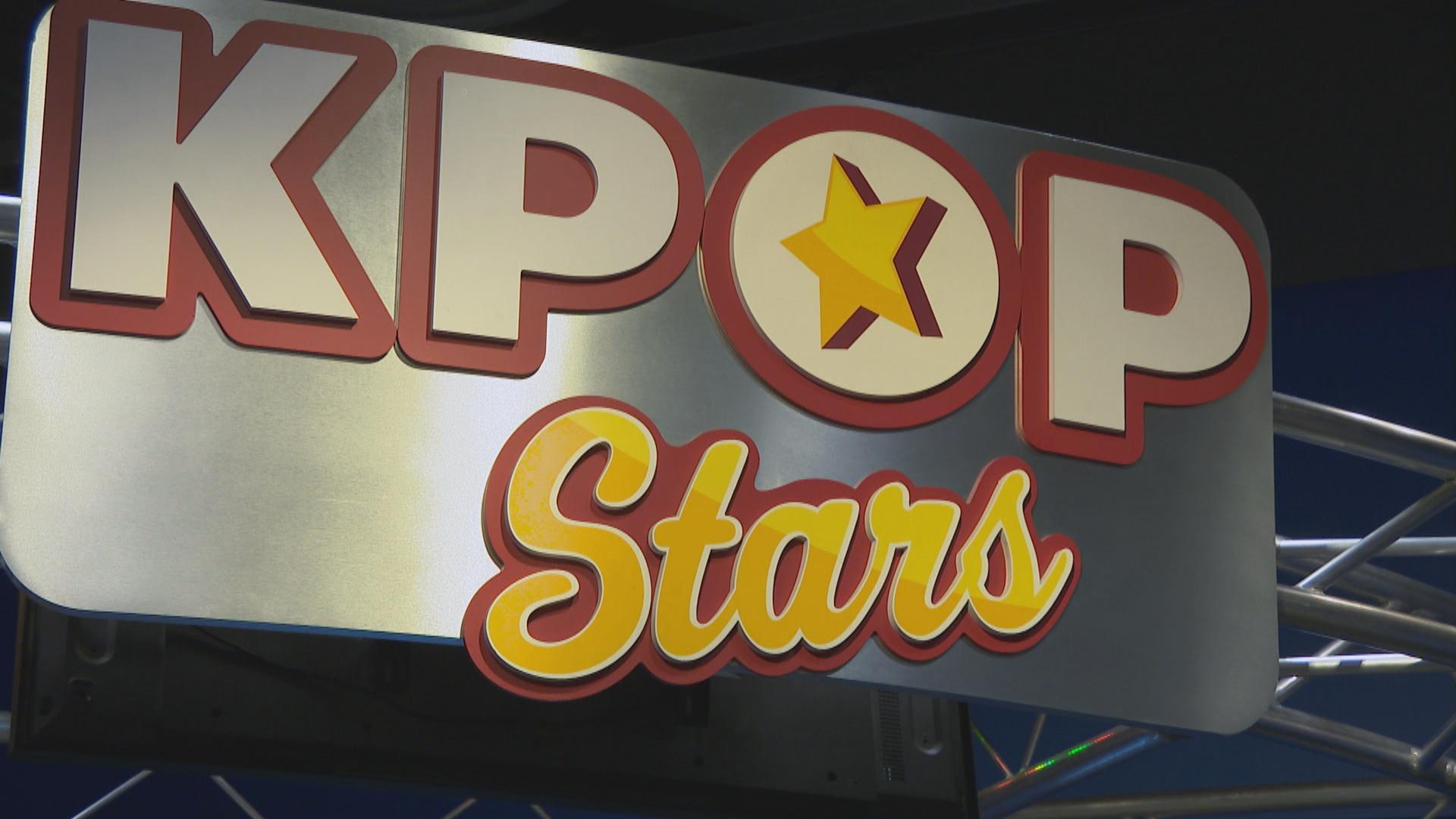 Gross is curious in just the way museum curators intend: comparing and contrasting her life with that of her Korean counterparts.
Imagine: If this were an exhibit about a child's life in the United States, what would she feature?
"I would say pizza, first. I know it's originally from Italy, but it's such a big thing now," she said. "Hamburgers. I don't know where they come from, but they're such a big part of American culture, I think."
Also chocolate, she offers.
Karl Friedhoff, a fellow with the Chicago Council on Global Affairs who specializes in the Korean peninsula, says life for Korean students is different from those growing up in the U.S.
He says South Korean parents spare little expense to send their children to private schools starting at a young age; it's all working up to one, major exam that will largely determine their economic and social standing in adulthood.
It's a lot of pressure.  
"That is one of the biggest differences. That the children here, while there is a focus on education, the focus isn't really on preparing for one final test. In the United States, we have kind of an idea that you can drop out of high school, you can drop out of college, and still go on to achieve things. But the same isn't necessarily true in South Korea," he said.
Friedhoff, who lived in Korea for 13 years, says Koreans are adept at blowing off that steam.  
"South Korea is one of the funnest places you can possible live. Because (Seoul) is so densely populated, and together—they work long hours, they work late hours—that afterwards they need to go to de-stress. And it's always, you know, any number of friends is always just a phone call away to go out for," he said. "That's very much a part of the culture. And I think part of that is also de-stressing not only from their domestic work lives, but also, the North Korea threat is out there, so they also understand there's a need to enjoy life and live it to its fullest, which I think they do very well."
Demonstrating respect for ones' elders is another important custom.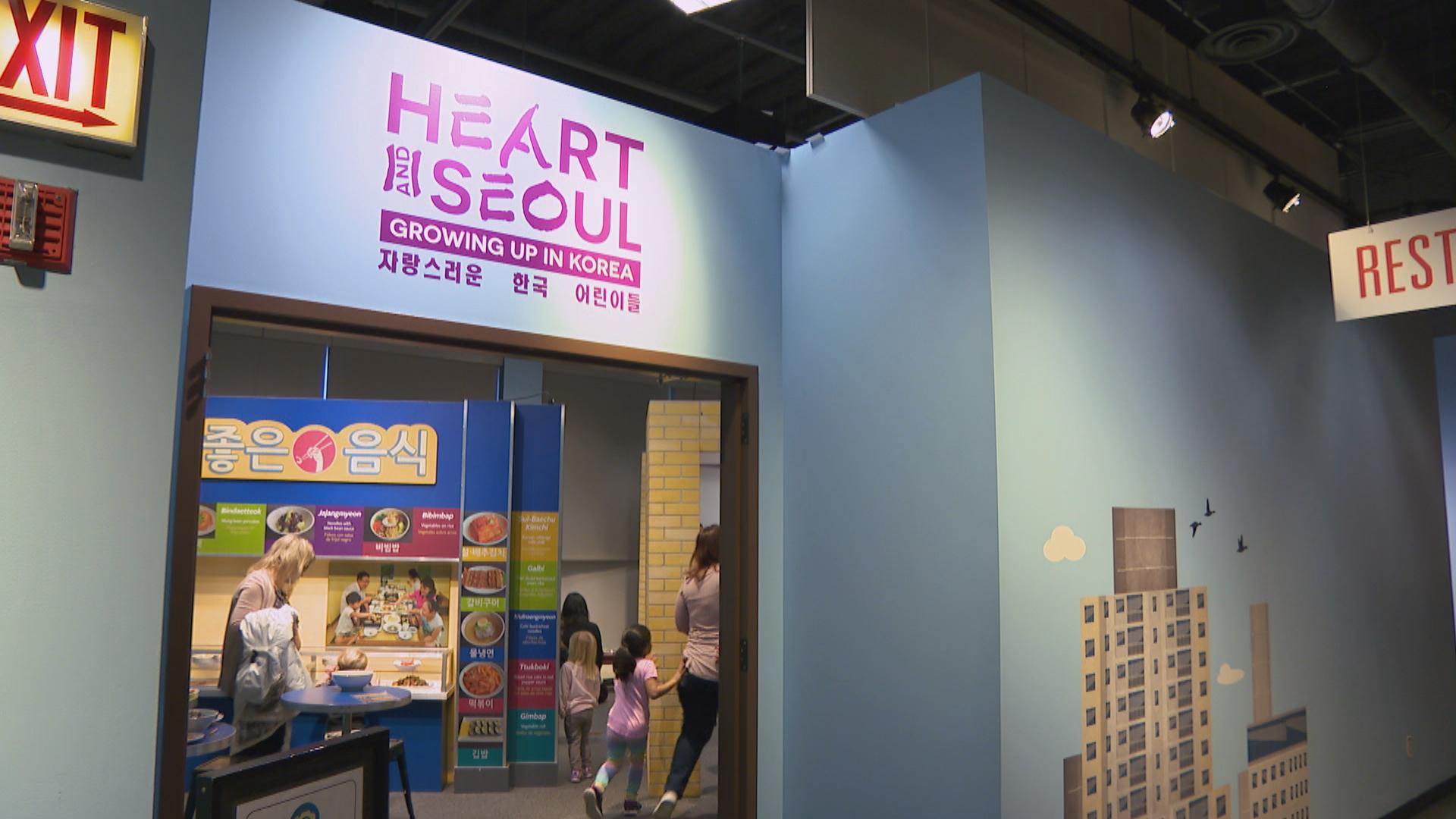 While the "heart and soul" of the traveling "Growing Up in Korea" exhibit is static, the Chicago Children's Museum is buttressing it with programs, many of which were developed in partnership with the local Korean-American community, including leaders from the Hana Center.
"What is it that we really feel is important to communicate about Korean culture and Korean-American culture to this exhibit, and I think unity and togetherness are two things that come to mind. That we truly believe that through our diversity we're stronger," said Taneka Jennings, the deputy director of the Hana Center ("hana" means "one" in Korean).
Jennings, a first generation Korean immigrant (she was born in Korea, and adopted by a Caucasian family in America), says the exhibit gets it right.
But she says it's only a starting point.
"And that's what it's meant to be, so I hope that people who go to the exhibit and are interested in a piece of Korean culture really dig deeper and look into more of the history of the Korean people and the values that shape Korean culture and the diaspora of Koreans and who we are today, and then use that as a springboard to understand themselves and other cultures as well," Jennings said.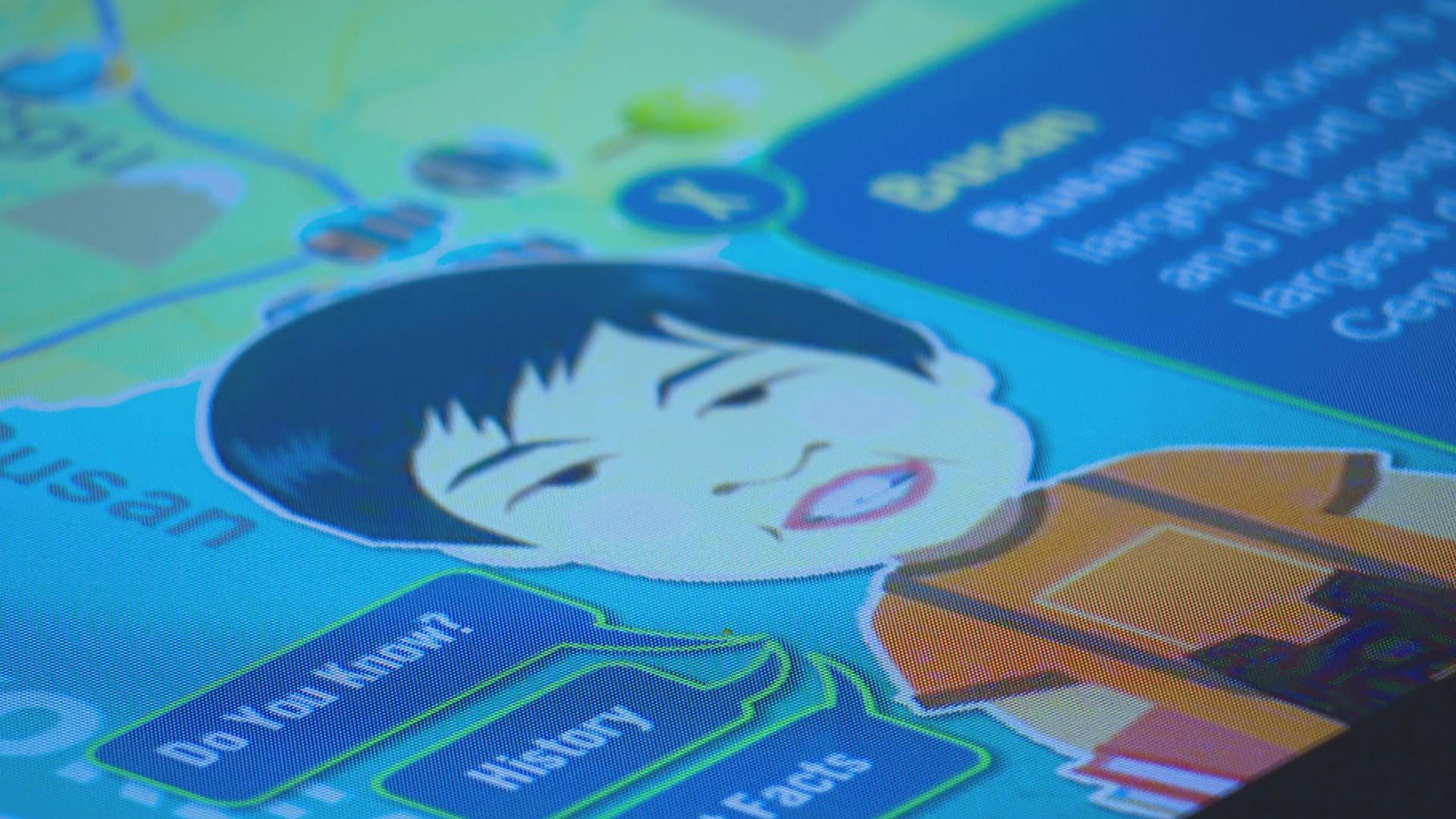 The "Heart and Seoul" exhibit closes May 6.
Visit the museum's website for information about upcoming programs related to the "Heart and Seoul" exhibition, including a Children's Day celebration on May 5.
Other resources for learning about Korean culture: Korean Cultural Center of Chicago, Korean American Association of Chicago. And: Authentic restaurants recommended by Friedhoff: Da Rae Jung (for bulgogi) and Light House (for samgyubsal or pork belly).
Note: This story originally aired on "Chicago Tonight" on Feb. 21. 
Follow Amanda Vinicky on Twitter: @AmandaVinicky
---
Related stories: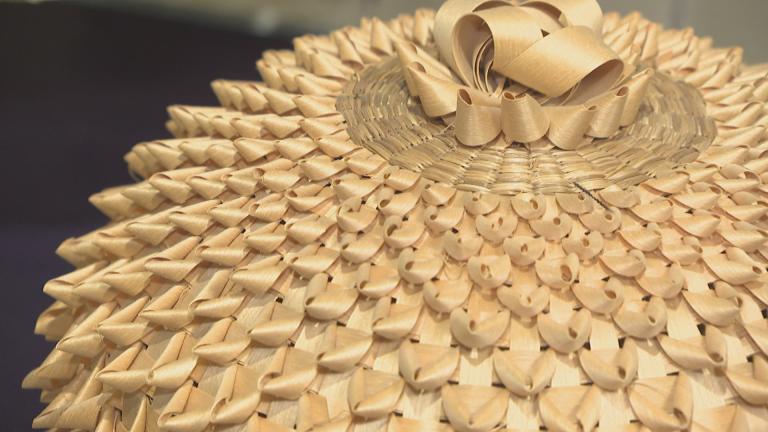 'Native American Woven Arts' Explores Methods, Meaning Behind Artistry
Feb. 20: Weaving function and design in a new exhibition at a local museum dedicated to Native American art and culture.
---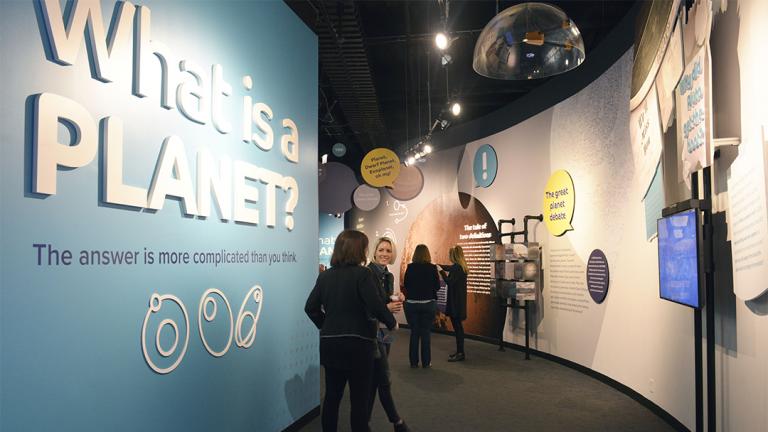 Adler's Popular 'What is a Planet?' Exhibit Returns
Feb. 14: Starting Friday, planetarium visitors will have another chance to explore the ever-evolving way humans view the universe.
---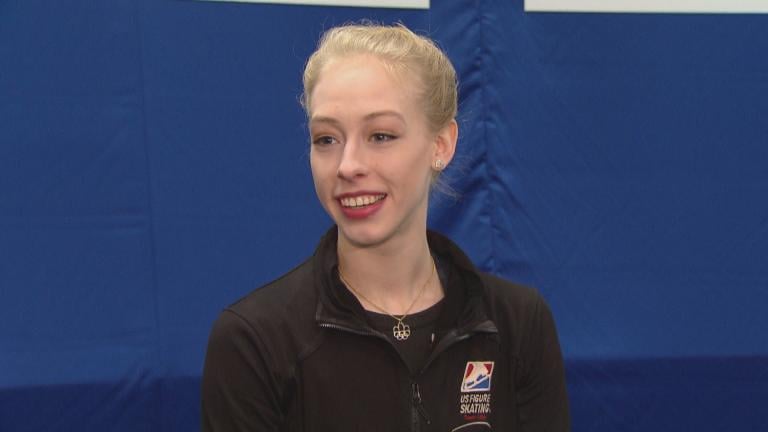 On the Ice With Bradie Tennell, Team USA Figure Skater
Jan. 25: The Winter Olympics begin in just two weeks, and at least one athlete from the Chicago area will be there. Meet a figure skater from suburban Carpentersville who's been preparing for the games for 17 years.
---