Baseball fans on the South Side were treated to opening day flurries as the Sox fell to the Detroit Tigers. 
On the North Side of town, there won't be any baseball action until Monday afternoon. Until then, construction crews are working hard to make sure Wrigley Field and Wrigleyville are ready for fans.
The day after the Los Angeles Dodgers ended the Cubs' season last October, crews at Wrigley Field got to work. With the home opener fast approaching, this round of offseason renovations is nearing the finish line – or should we say, home plate?
"We're putting the finishing touches on the field, getting the home and visiting batting tunnels and dugouts ready, we've got some new concessions coming online, we've replaced quite a number of seats, and we're ready to open a new premier American Airlines 1914 Club," said Julian Green, vice president of communications for the Chicago Cubs. "A lot of work has happened over the offseason, and fans will be excited to come back to Wrigley Field and see some of these new changes."
It's all part of the 1060 Project, a five-year plan to renovate and upgrade the landmark stadium with an estimated price tag of almost $600 million. Last year, the most noticeable change was the streetside plaza called the Park at Wrigley, which Green says is ready for year two.
"We just got the grass down out here. Our fans who will be opting to come out for an hour or two before the game can catch a beer and a hot dog before the gates are open," Green said. "But ... dress warm. In Chicago anything can happen and certainly weather is always one of those unknown factors we have to plan for here."
Just across Clark Street, Hotel Zachary had its grand opening last week. Named after Wrigley Field architect Zachary Taylor Davis, the project – like the Cubs – is owned by the Ricketts family. Their investments in the neighborhood have spurred other development, too. Crews are working to meet a scheduled August opening for the new Addison and Clark development, with retail, entertainment, and high-end apartments.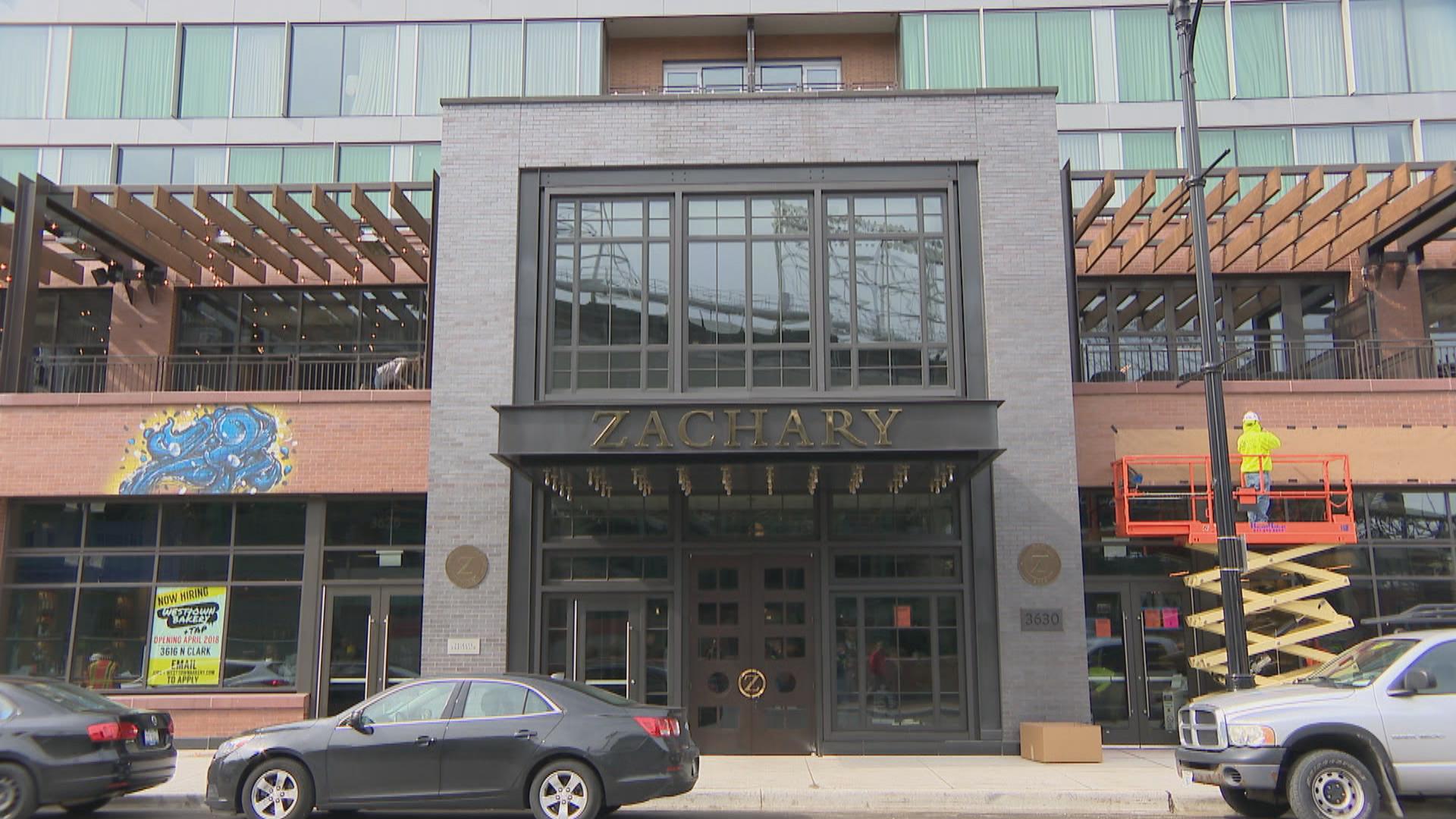 There's also work underway to revitalize service on the "L" tracks that ferry fans to and from games all season long. Crews are demolishing buildings the CTA purchased to make room for a new rail structure that will bypass a bottleneck near Clark and Roscoe where Brown Line trains cross the Red and Purple line tracks. It's part of a larger effort to ease congestion on the red line and help aging infrastructure meet surging demand.
"The period that we studied at the beginning of this project saw a ridership increase in five years of 40 percent," said Chicago Transit Authority spokeswoman Tammy Chase. "And we don't see ridership ebbing anytime soon. We think that this is an investment that we need to make now. It'll pay benefits for, we believe, 60 to 80 years: less crowded trains, more service, better service, more reliability."
Throughout the year, crews will also be doing some advance utility work – installing shorter poles, moving transformers to ground level, and relocating utility lines underground. Major demolition is scheduled to wrap up before the Cubs home opener next week.
"We will be able to accomplish that. We are confident about that," Chase said. "What we'll also be doing is not moving heavy equipment on day games as well as stopping any major construction work two hours ahead of night games."
The CTA plans to hire a contractor to build the so-called "Belmont flyover" this year. Construction is expected to start late next year.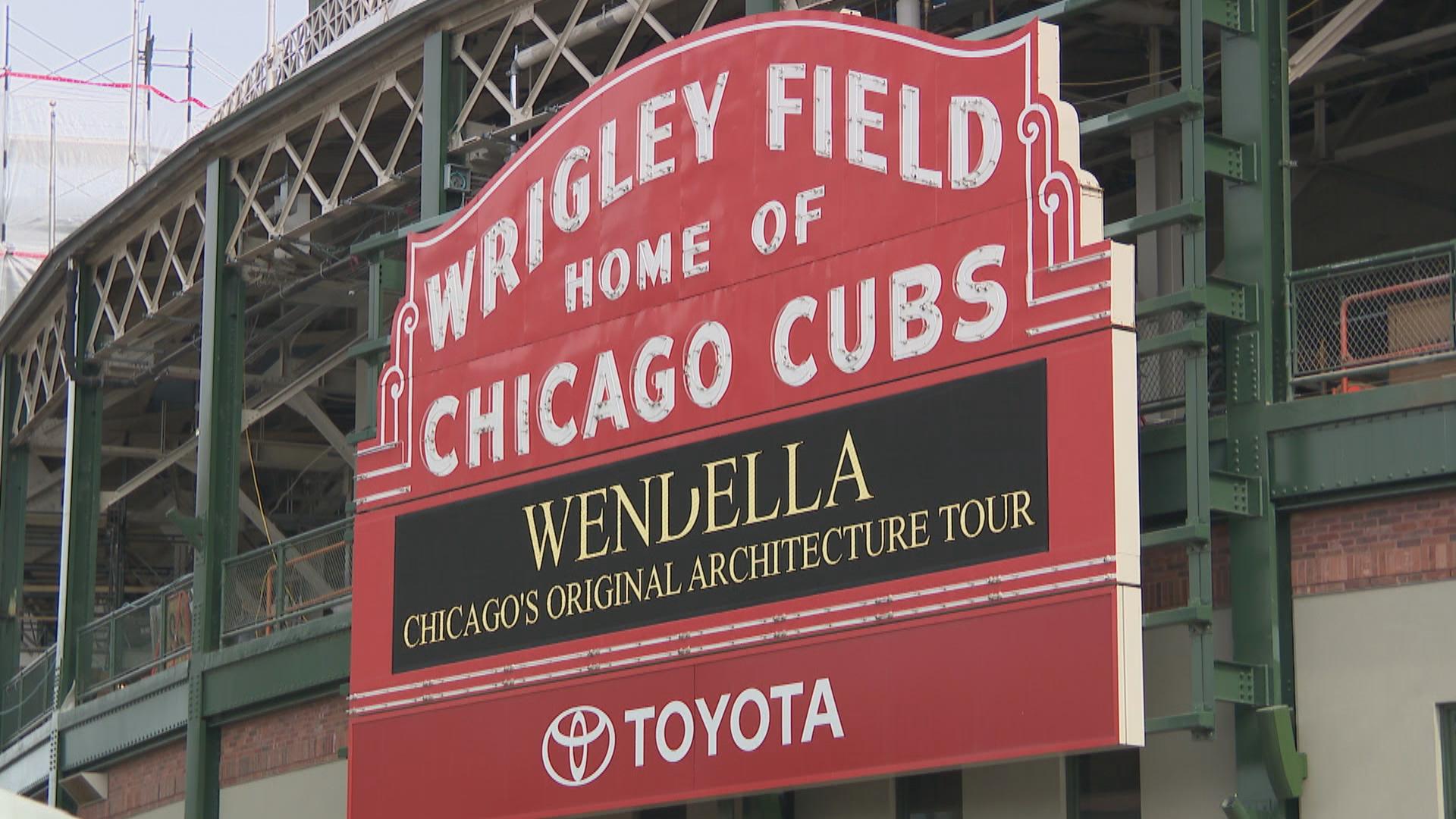 As for the Cubs, whenever their 2018 season ends – which fans always hope will be as late as possible – what's scheduled to be the final round of Wrigley renovations will resume, with a target completion date before the 2019 home opener.
"We're going to spend a lot of time working on the upper deck. That's probably the last major space that we need to work on in terms of the seats and some of the new club options that we'll be creating upstairs, but also new restrooms and concessions as well," said the Cubs' Green. "Next year essentially will be the last and final phase of the project, but as you can imagine, with a hundred year old ballpark you're never really finished."
The Cubs take on the Pittsburgh Pirates at Wrigley on Monday afternoon at 1:20 p.m. We'll have a look inside the Wrigley Field renovations on our show Monday night.
---
Related stories:
Cubs Fan Sues Team, Claims Wrigley Renovations Violate ADA
Ask Geoffrey: Is North-South Divide Between Baseball Fans Real?
---