The United States Census is not often a hot-button issue, but it's recently been thrust into the center of controversy.
The Trump administration plans to ask residents if they are U.S. citizens on the upcoming 2020 census. The announcement has stoked fears that millions of people may choose to not participate in the survey, and that could lead to a major loss in federal dollars for Chicago and a reduction in Illinois' representation in Washington.
A coalition of Democratic lawmakers and civil rights groups said Thursday that this could not only lead to an population undercount in Chicago and Illniois, but that the question is unconstitutional overall. They cite section two of the 14th Amendment, which states: "Representatives shall be apportioned among the several states according to their respective numbers, counting the whole number of persons in each state ..."
American Civil Liberties Union of Illinois spokesperson Ed Yohnka says he believes the Trump administration is trying to intimidate immigrant populations.
"The census is not intended to be just a party to invite people you like, it's for everybody," Yohnka said. "And the fact is, this administration doesn't seem to one to do that. And there is no purpose for asking this question. The professionals in the bureau said this question was unnecessary and corrosive."
In a letter explaining his decision to include the question, Department of Commerce Secretary Wilbur Ross says the data will help the Department of Justice enforce the Voting Rights Act, which protects minority voting rights.
Chicago demographer Rob Paral, a principal at Rob Paral and Associates says adding the question was "politically motivated" and will discourage participation.
"They don't need to ask this question," Paral said, adding it will hurt states with large populations of undocumented immigrants like Illinois, California and Texas. "The point of the census is to count people for reapportionment of Congressional districts and redistricting purposes. ... And citizenship doesn't need to factor into this."
In a statement the Illinois Coalition for Immigrant and Refugee Rights said the census is "too important" to be politicized. "The Administration's inclusion of a question about U.S. citizenship to the 2020 census, coming amidst a panoply of policies that have terrified immigrant communities, is intended to further scare immigrants and distort the count. ICCR will fight this move and push for full participation of immigrant communities in the census." 
A spokesperson for Gov. Bruce Rauner said the governor is supportive of the citizenship question appearing on the 2020 census and believes that "we should collect accurate citizenship data." In a tweet, Democratic gubernatorial candidate J.B.Pritzker called the citizenship question "a direct attack on immigrant communities by the Trump administration and it can only worsen the response rate of immigrants in Illinois."
In his letter, Ross dismisses claims that a citizenship question would "negatively impact" the response rate for noncitizens. "While there is widespread belief among many parties that adding a citizenship question could reduce response rates, the Census Bureau's analysis did not provide definitive, empirical support for that belief," Ross writes.
But not all are convinced, including Illinois Attorney General Lisa Madigan, who intends to join a multi-state lawsuit to preserve a fair and accurate census. "We must encourage every person in our country to participate, instead of putting up barriers to prevent people from being counted," Madigan said in a statement. "I will take legal action to protect immigrant communities in Illinois and ensure they are represented fairly and accurately."​
Jim Lewis, a senior research specialist at the University of Illinois at Chicago Great Cities Institute, says he understands why immigrants and undocumented people may be hesitant to complete the census. "I don't fill out all kinds of surveys if I'm not confident where the information might go," he said.
Paral says some undocumented immigrants may still choose to participate in the census. "You'll lose some [participation] because of this kind of thing. Nibbling around the edges is bad," he said.
If the question does deter noncitizens from participating in the census, it could mean the loss of one to two congressional seats for Illinois, according to Paral. "Illinois' undocumented population is already declining, as it has everywhere," he said. "This just increases the risk that (Illinois) will lose two congressional seats instead of one."
In addition to collecting population data for apportioning congressional districts, the federal government uses census data to distribute billions in federal funds to local communities for infrastructure, schools, emergency services, public works projects and more. A decrease in federal allocations would affect poor people the most, Lewis said.
Ross says the census question will be placed last on the 2020 census form in order to "minimize any impact on decennial response rates."
While Lewis doesn't think the question should be asked, he says placing it last does follow standard rules of survey response. "If you have an intrusive or controversial question, you put it at the end," he said.
If such a question appears too early in the survey, people are more likely to stop right there. But if it's one of the last questions, a respondent may be more likely to answer it, he said. Even if a respondent doesn't answer that controversial question, the rest of the survey would be completed, he added.
Chicago Mayor Rahm Emanuel did not respond to requests for comment.
Note: This story was originally published Wednesday, March 28, 2018. It has been updated.
Contact Kristen Thometz: @kristenthometz | [email protected] | (773) 509-5452
---
Related stories: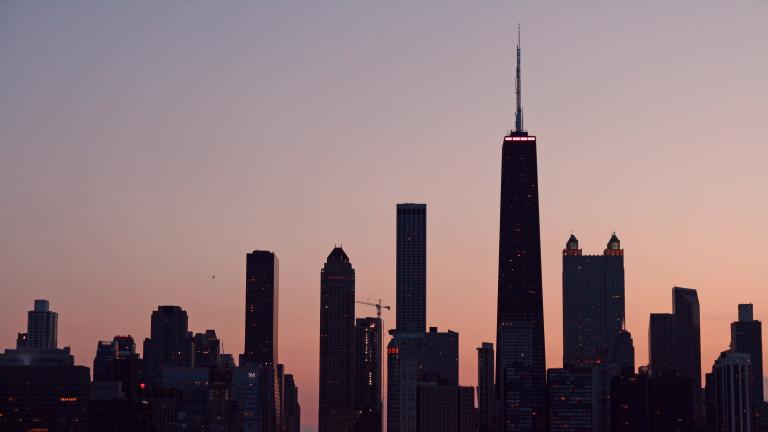 Chicago-Area Population Drops for 3rd Straight Year
March 22: Of the top 10 most populous cities in the country, the Chicago metro area was the only one to see a decline. Chicago demographer Rob Paral says a "complex stew" of factors is behind the drop.
---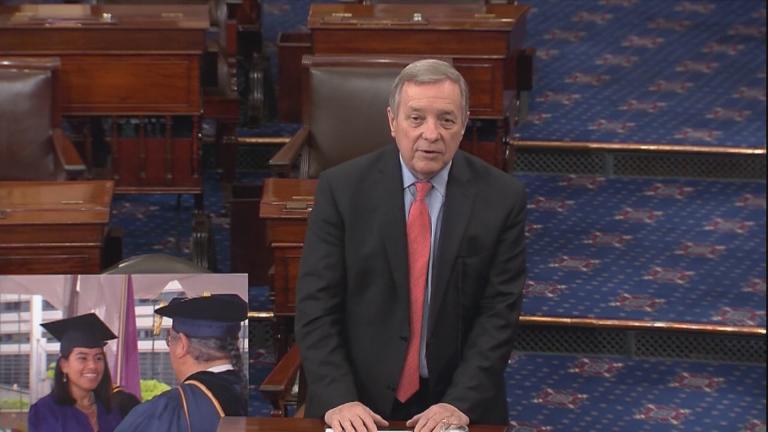 On DACA Deadline, Durbin Implores Congress to Pass Dream Act
March 5: For young immigrants protected under the federal Deferred Action for Childhood Arrivals program, the future remains uncertain.
---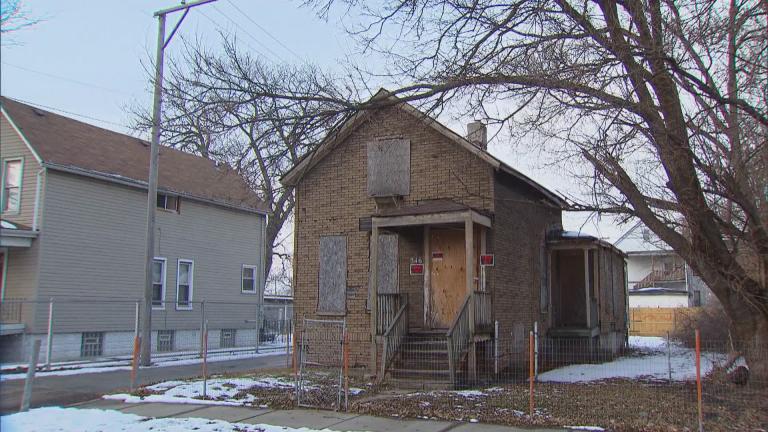 How Gentrification Takes Shape Across Chicago Neighborhoods
Jan. 9: A scorching accusation by a candidate for Illinois governor adds fuel to the gentrification debate in Chicago.
---