A massive project to expand O'Hare International Airport was introduced with great fanfare last week, only to then hit some turbulence. American Airlines says it was left out of the negotiations and that the city is playing favorites with its top rival, United. Could this dispute ground the entire deal?
American Airlines says it is exploring options, including a counter deal the company has put on the table. Both American, United and city officials are meeting with aldermen Tuesday and throughout the week. We've been told the airlines are heavily lobbied up because the plan is currently before City Council as it looks to hold hearings, debate and ultimately, a vote.
The proposal is estimated to cost $8.5 billion over several years. It would add 25 percent more gate capacity to the airport, to modernize it and make it look much sleeker, and to move the international terminal to a brand new so-called "Global Hub" in Terminal 2. The current international terminal would then become the home of Delta and a few other airlines. City officials tout the Global Hub concept as unique among world airports, where United and American would be connected to their global affiliate airlines. The terminal would add two satellite terminals to the west of the main gates, connected by an underground tunnel.
American is balking at this plan because United already has a handful more gates, and American believes this deal gives United an unfair advantage. In an internal video the company released, an American executive said he wants the city to allow American to be more competitive with United.
"We aren't bigger in Chicago, not because we don't have the desire or profitability," said Vasu Raja, American Airlines' vice president of planning. "The only reason we're not bigger in Chicago is because we don't have the gates to be bigger."
In May, the current 35-year lease the city had with the airlines will expire. It gave carriers veto power over upgrades and renovations in the terminals. Under the new agreement, the city will have that power. Also, per new Federal Aviation Administration standards, no one airline will be allowed to have exclusive lease access to gates. They will eventually be doled out according to how busy they are. Chicago's Deputy Mayor Robert Rivkin, who has been a lead negotiator on this deal, says whether American likes it or not, the deal is done.
"No one airline could derail this deal," Rivkin said. "This is the best thing for the future of O'Hare. It's not a business negotiation where there has to be a meeting of the mind with all 60 airlines that serve the airport. American may be disappointed that it couldn't use this lease negotiation to get a leg up like other airlines. But United is getting five gates, American is getting five gates, other airlines are getting three gates. And then in 2021, it will be gates allocated according to how much they're used."
O'Hare is still completing a massive runway expansion and realignment under the $6 billion-plus O'Hare Modernization Program. This would simply add more terminal and gate space and drastically modernize the amenities. Most parties we've spoken to agree that O'Hare has fallen behind other cities like New York, Los Angeles, Dallas, Atlanta and Miami on international flights.
"You would've guessed in the early '90s, this would have been the central U.S. gateway," said DePaul transportation expert Joseph Schwieterman. "But a lot of bad things happened. The United-Continental merger moved some international flights to Newark. We've had some successes with flights to Mexico and Panama, but the big global alliances haven't added the flights like we would have thought. This could be a game changer for that."
Of course, city boosters say the whole project could be a game changer for the entire region's economy as well.
"$8.5 billion project is a once-in-a-lifetime chance to build something special for Chicago," Rivkin said. "Chicago's great trade unions and construction companies will be proud to participate in such a marquee project. In the long run, it adds tens of billions of dollars in economic activity to the Chicago area."
The other big question: who gets the jobs and contracts? The chair of City Council's Latino caucus says that the minimum minority and women contracting quotas won't do it.
"They always meet the minimum, we're saying they have to do a little bit more," said Ald. Gilbert Villegas, 36th Ward. "This is a once-in-a-lifetime opportunity to impact and get these firms these types of projects."
This project will be paid for by borrowing against higher gate fees, landing fees and airport concession revenue.
Follow Paris Schutz on Twitter: @paschutz
---
Related stories: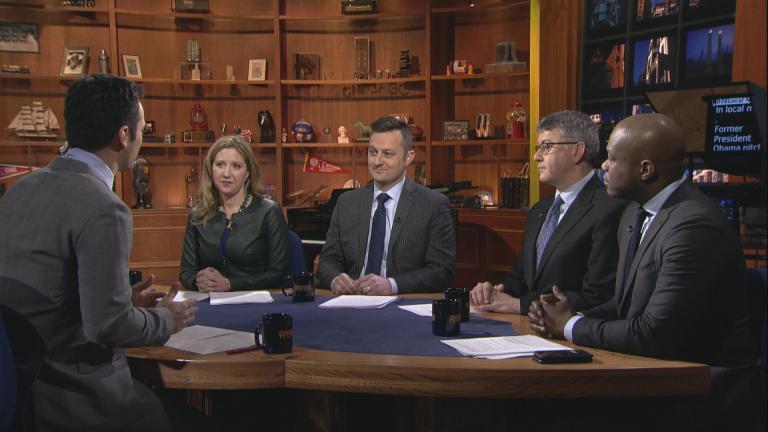 The Week in Review: High-Flying O'Hare Deal Hits Turbulence
March 2: A new poll shows J.B. Pritzker leading not only the Democratic pack of governor hopefuls, but also the embattled incumbent. High-flying plans for a major O'Hare expansion hit turbulence.
---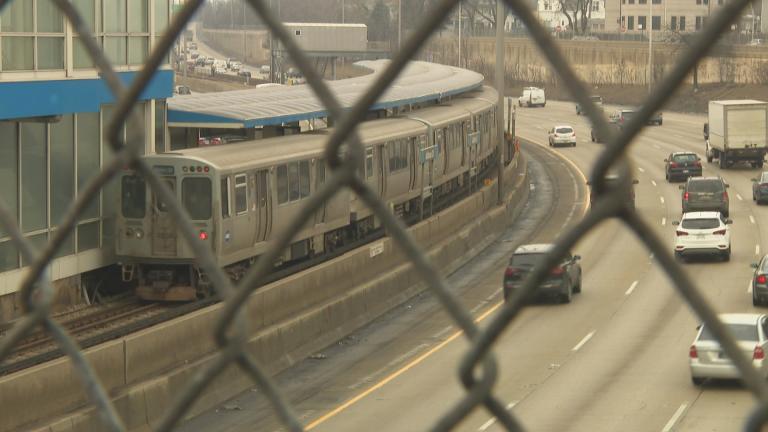 Critics of O'Hare Express Train Say Emanuel on Wrong Track
Feb. 15: Mayor Rahm Emanuel wants everyone to get on board with an ambitious plan for an express train between downtown and O'Hare, but would taxpayers be the ones taken for a ride?
---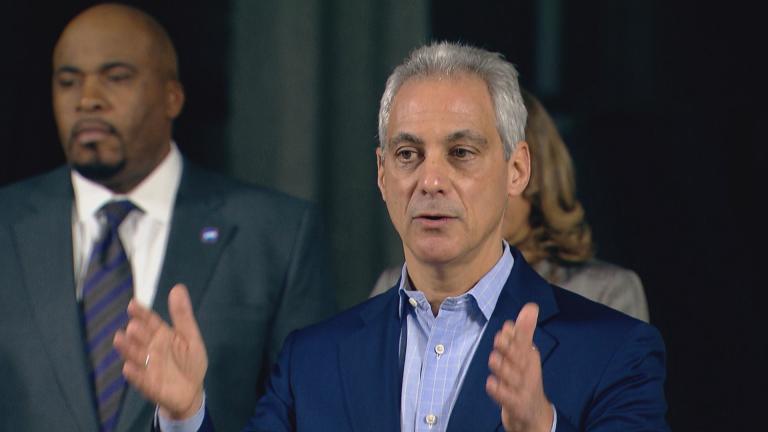 High-Speed O'Hare Airport Service Barrels Forward
Nov. 29: How would you like to whisk from the Loop to O'Hare International Airport in under 20 minutes? Mayor Rahm Emanuel says the idea is one giant step closer to reality.
---