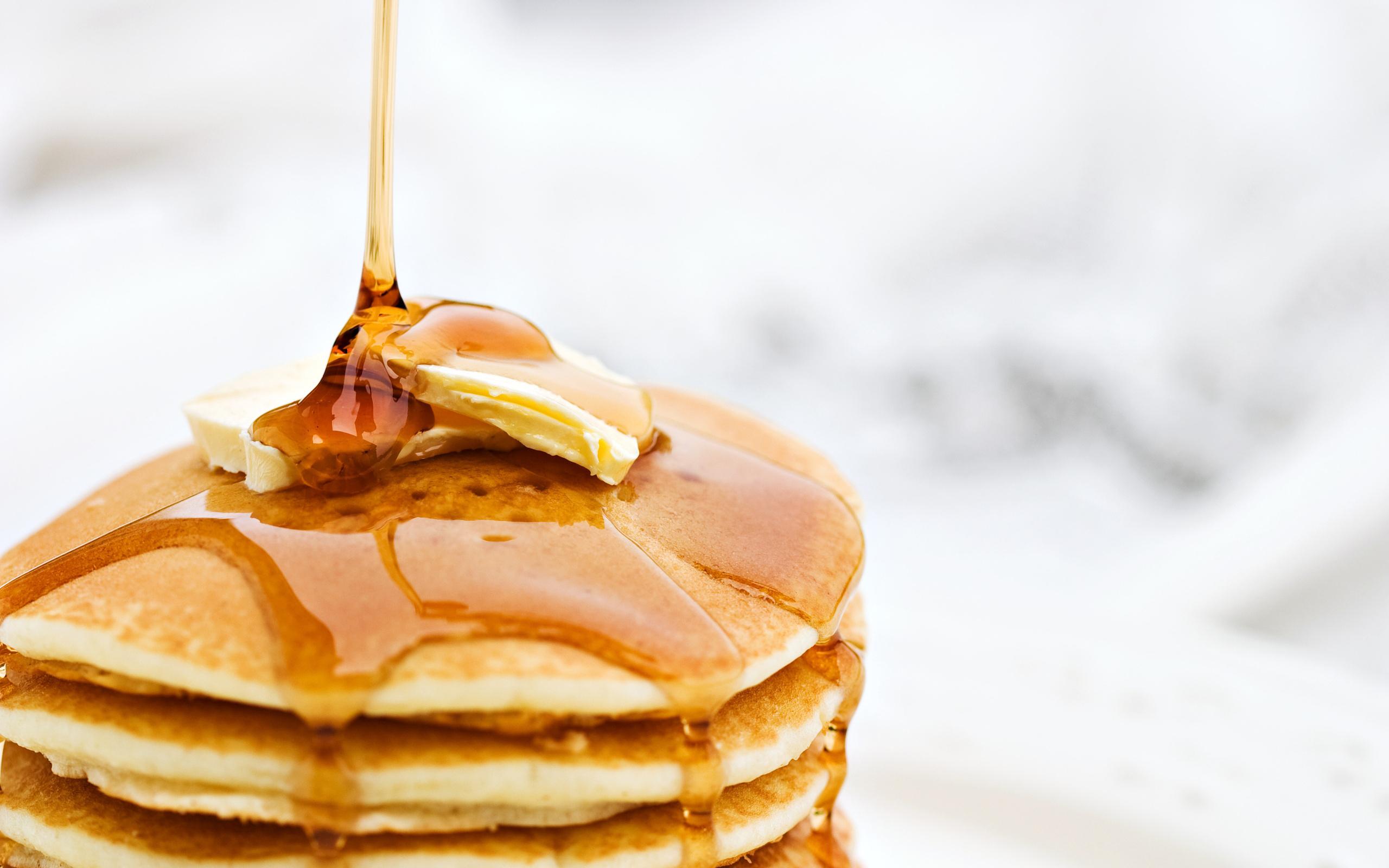 (Michael Stern / Flickr)
Finding a serviceable stack of pancakes in Chicago doesn't require a lot of research or travel. For starters, there's that ubiquitous chain that boasts of its international status. And any number of far less "worldly" breakfast spots will serve up some standard-issue hotcakes. But for pancake lovers who want to celebrate National Pancake Day in a more artisan way, there are a number of Chicago eateries ready to sate your pancake cravings.
At Over Easy in Chicago's Ravenswood neighborhood, a bit of trial and error was involved in developing the pancake batter, says co-owner Gwyneth Nordine. Before opening in March 2006, Nordine and her husband, Jon Cignarale, went through a lot of batter before landing on a recipe the couple felt was light and fluffy enough – with just the right amount of sweetness.
Making the perfect pancake, says Nordine, requires a bit of understanding of the science involved. "It's about chemistry and not just a flavor profile," she says. One of the secrets, says Nordine, is using the correct leavening. "Baking soda reacts with acids. If you don't have an acid like brown sugar or buttermilk in your pancakes, it won't work if you use baking soda." That's where baking powder takes over.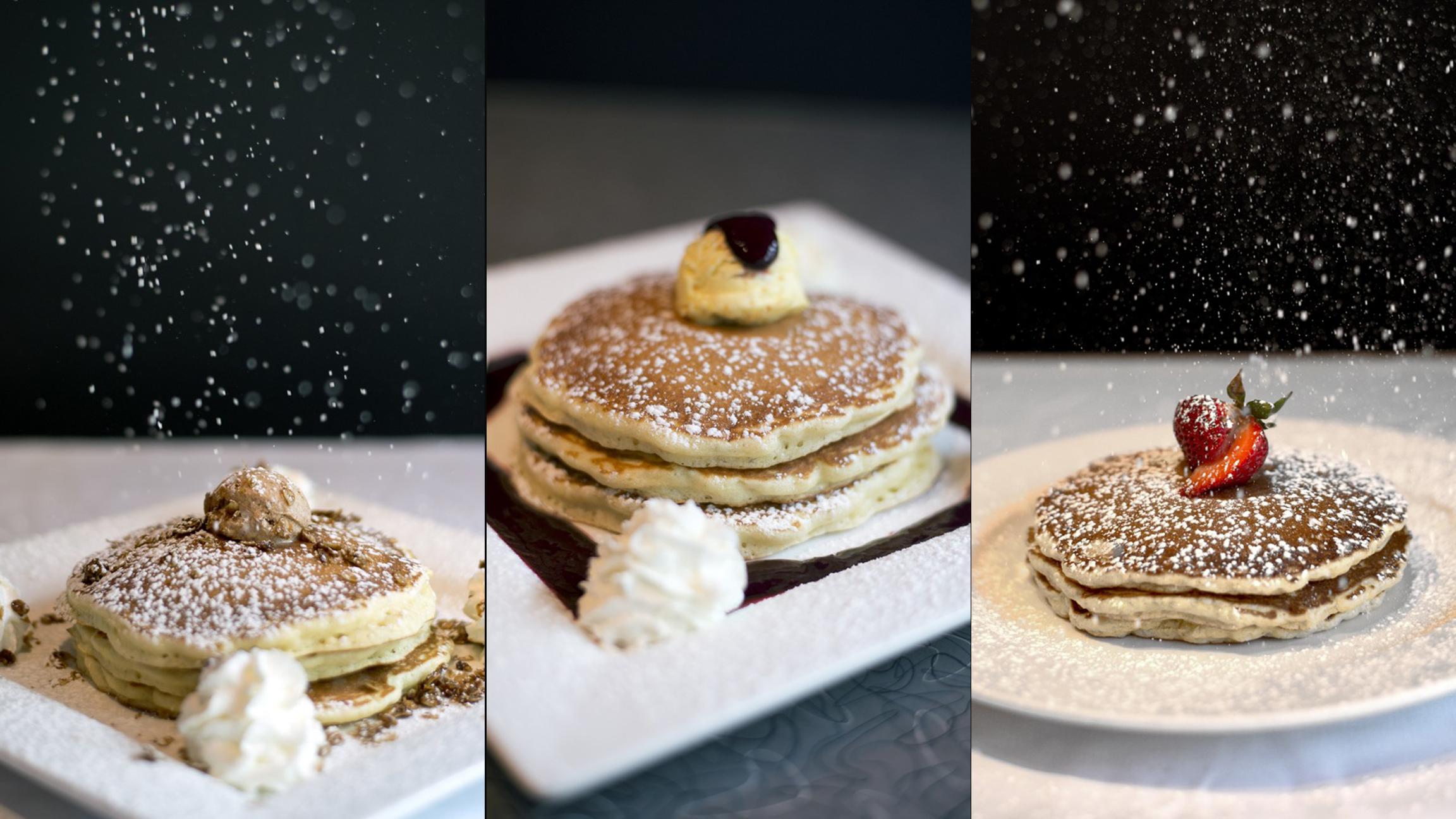 (Courtesy Over Easy)
Over Easy has four kinds of specialty pancakes on its menu. Blueberry Crunch is Nordine's personal favorite. "Pancake batter filled with granola and blueberries topped with a touch more granola, homemade cinnamon butter, then topped with powdered sugar and whipped cream."
Another recipe that made it onto the Over Easy menu is one that Nordine says is a childhood favorite. As a kid, Nordine says she stared crumbling bacon over her pancakes until her mother finally said 'How about if I do that for you, sweetheart?'" After that, "my mom would always make two different batches one with bacon for me and one plain for my sister," she says.
But Nordine says the top seller at Over Easy is Emily's Dream, named after her husband's niece: "Pancakes filled with fresh blackberries, served with orange butter, raspberry coulis (puree), powdered sugar and whipped cream."
At Batter & Berries in Lincoln Park, pancakes were part of the courting ritual for the restaurant's husband-and-wife owners. Craig Richardson says going out for breakfast became a "hobby" when he was dating Tonya Reeves. "We went out and tried a lot of different restaurants in Chicago. And one day she came home and said, 'Hey, we should open a breakfast restaurant.'" Dr. Tanya Reeves-Richardson is now a family medicine physician in Chicago while her husband runs the restaurant they co-founded. Out of that long-ago hobby, Craig Richardson says, "I learned that you had to bring something unique to the market because there were cool places popping up."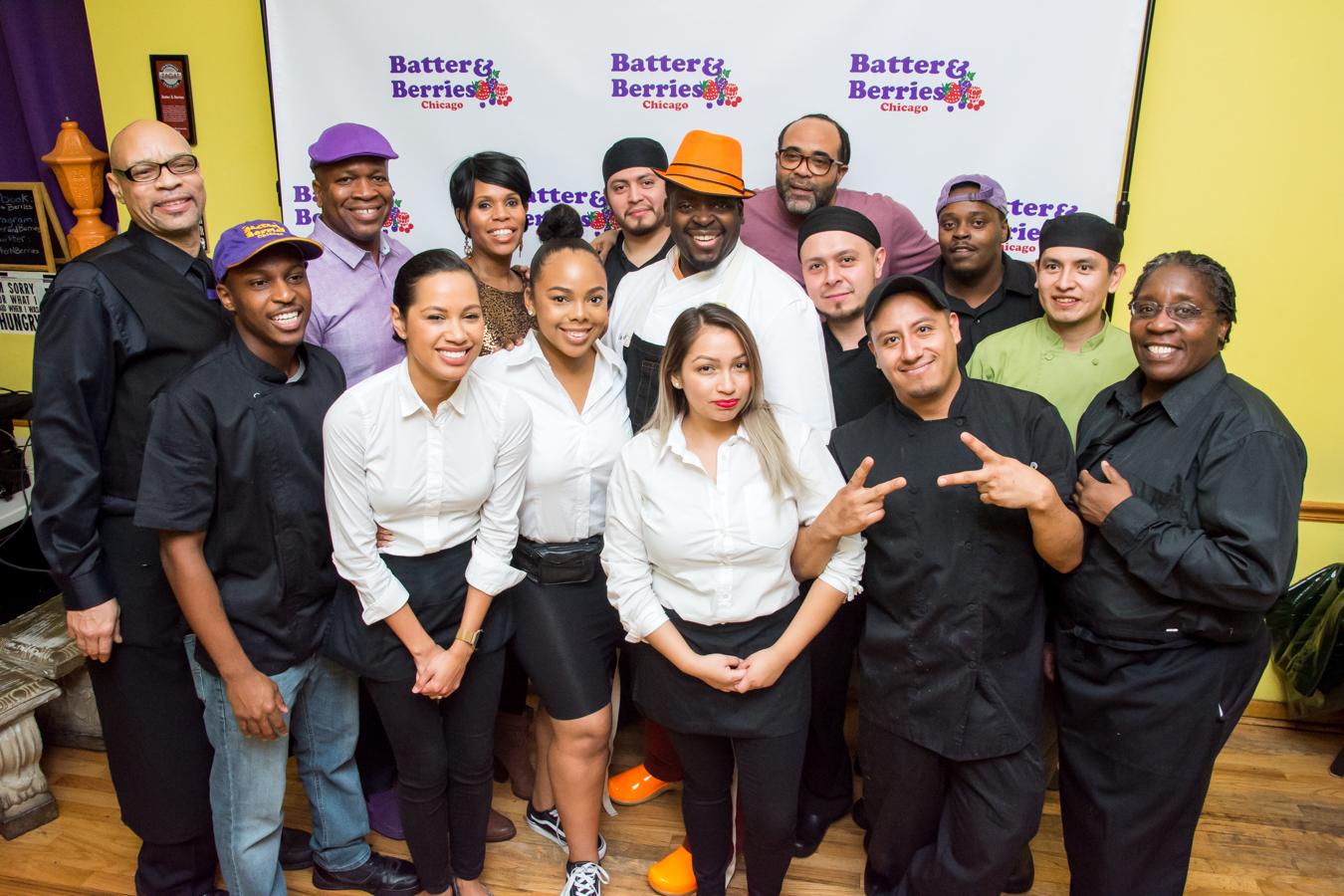 (Courtesy Batter & Berries)
French toast dominates the menu at Batter & Berries and Richardson says he's done 150 different flavors of the dish since the restaurant opened in 2012.  But "cakes" are "a staple" that diners want with their eggs and sausage, he says.
The best seller is a "nice fluffy pancake" topped with berries to justify the eatery's name. Richardson says they're served with a maple butter that often replaces the syrup for many customers.
Batter & Berries head chef Ken L. Polk also developed a gluten-free buckwheat pancake that he says required some "intense" research and development. "It's for people who want something heartier," says Polk. (One secret Polk is willing to reveal that came out of his R&D is that he adds a bit of lemon to the batter to cut the sweetness.)
As for making the perfect pancake, Polk gives the same advice that Nordine does: after combining the eggs and milk with the dry ingredients, don't over mix!  And then let the batter rest for 10 to 15 minutes before hitting the skillet.
From there, the creativity is up to the cook. And National Pancake Day can be any day you want it to be.
Below, some simple pancake recipes.

Gwyneth Nordine's Grandfather's Swedish Pancakes
• 2 eggs
• 1 1/4 cups all-purpose flour
• 2 1/2 cups milk
• 1 tsp salt
• A splash of vanilla extract
• A touch of lemon zest
• Butter, for frying
Mix the eggs, salt, vanilla, lemon zest, and flour. Whisk in the milk a bit at a time, and mix until very smooth. Don't worry, the batter will be very smooth, a bit like crepes. Let rest for at least 15 min.
In a cast-iron skillet, add about a teaspoon butter, and add just enough batter to cover the pan, swirling to cover. Flip when you start to see bubbles.
Serve with whipped butter and lingonberries.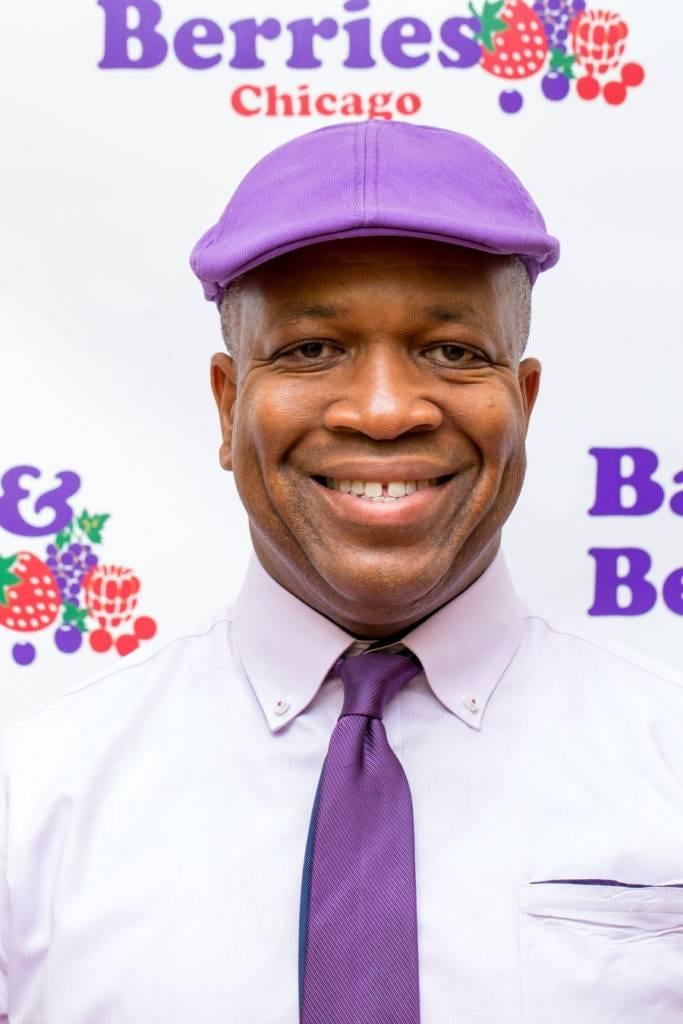 Craig Richardson (Courtesy Batter & Berries) Craig Richardson's Pancakes
• 2 cups all-purpose flour
• 2 ½ t. baking powder
• 3T sugar (or to taste)
• ½  t. Kosher salt
• 1 1/2C buttermilk
• 2 eggs (extra large)
• ½ t. pure vanilla extract
• 3T melted butter
In a large bowl sift together all dry ingredients (flour, baking powder, sugar, salt).
Beat buttermilk, egg and vanilla until evenly combined. Mix wet ingredients into dry ingredients just until combined and smooth, being careful not to over mix. Let rest for 5 minutes.
Heat skillet or griddle to 350 F. (Test with water before adding any butter.)
Working in small batches, pour melted butter onto griddle, and then using a ladle pour pancake batter in even circles, being careful to not allow cakes to touch.
When crust forms around outside of cakes, and bubbles appear in top, flip to other side (approximately 2-3 minutes). Check for doneness and remove. Stack pancakes to keep warm, and continue until batter is used up. Garnish with fresh berries and whipped butter.
---
Related stories: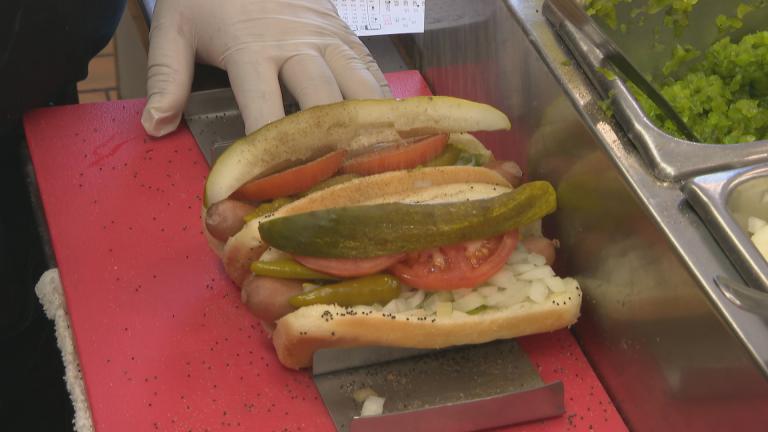 These Commercial Bread Bakeries Set the Stage for Chicago's Favorite Foods
Feb. 8: We have some fun on a bun in commercial bakeries that make the bread for two iconic Chicago foods.
---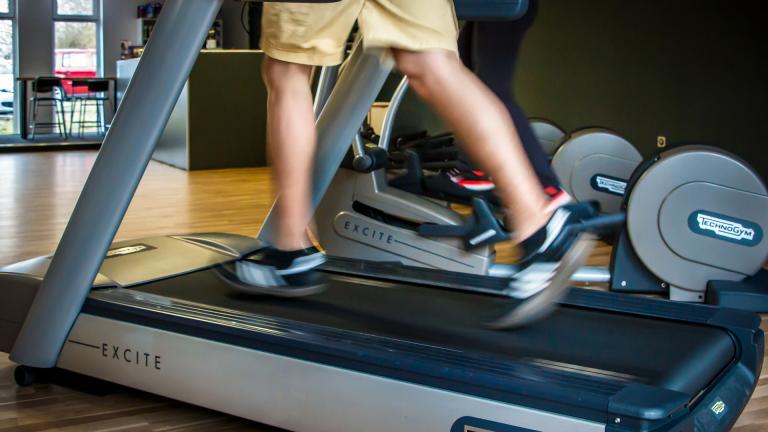 Struggling to Lose Weight? These 5 Myths Could be to Blame
Jan. 22: If you're looking to shed pounds, you've likely done some Googling. But beware: Not everything you read online will help you reach your beach bod goals. Local dietitians debunk diet and exercise myths and share tips.
---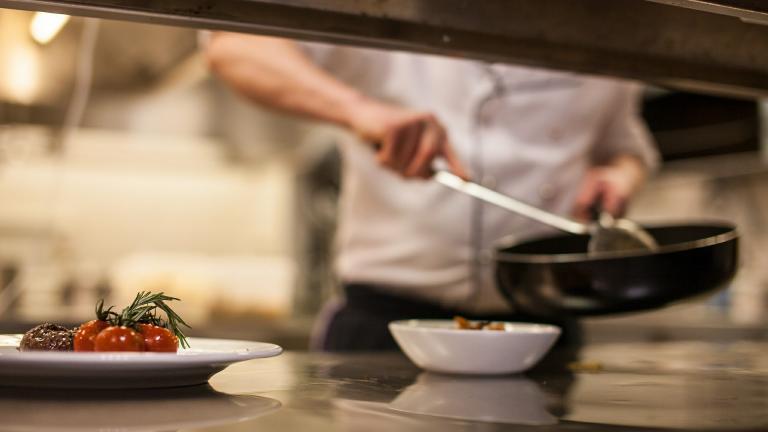 Restaurants, Advocates Prep for New Food Allergy Law Starting Jan. 1
Dec. 15: Starting next month, some restaurant managers must be formally trained in food allergy safety. But an informal survey by the Illinois Food Allergy Education Association indicates not all restaurants are aware of the new rules.
---