Cook County Board President Toni Preckwinkle on Wednesday endorsed gubernatorial candidate J.B. Pritzker in the hopes of stanching the negative press surrounding the release of more FBI wiretaps. In an unguarded conversation with former Gov. Rod Blagojevich, Pritzker talks about which black politician should be named to fill Barack Obama's vacant Senate seat. 
"Look, we've all had casual conversations which we might not be happy to see on the front page of the newspaper and I think this is one of those instances," Preckwinkle said Wednesday at a press conference.
Pritzker addressed the nearly decade-old phone call Tuesday. "I may have had a call that portions of which I regret and portions I should have pushed back on the governor about," he said, surrounded by African-American elected officials who support his candidacy, including Secretary of State Jesse White. "I apologize for those things."
On the call, Pritzker suggested that White be tapped by Blagojevich. "I'm sure you've thought of this one, but: Jesse White," Pritzker says on the tape. "It covers you on the African-American thing."  
But former Senate President Emil Jones, who Pritzker called "crass" during the 2008 recording, doesn't forgive Pritzker despite a private apology.
"What he meant by 'crass' is that I'm an uppity black," said Jones. "I fight for my people and, sometimes, that ruffles feathers. What he was saying in comparing me to Jesse White is that Jesse White is a 'safe' black. Jesse White is not gonna do what Emil Jones does."
On the Republican side of the governor's race, Gov. Bruce Rauner launched a negative attack on his primary challenger, state Rep. Jeanne Ives (R-Wheaton). Rauner has even resisted using Ives's name on the campaign trail, choosing to mostly ignore her and focus the majority of his campaign funds on Pritzker.
Ives is facing criticism over her recently released campaign ad offering "thanks" to Rauner for signing laws she says betray core tenants of the Republican Party. In the ad, a man wearing a dress with a five-o'clock shadow and a low voice portrays a transgender woman.
"What's so offensive about the ad?" Ives asked at a Chicago City Club event earlier this week. "The ad is a policy ad. That's what it is," she added.
Voters will have the final say about who will win the nominations for Illinois governor on March 20.
Joining Carol Marin to discuss the race for governor and other primary races are Greg Hinz of Crain's Chicago Business; Natasha Korecki of Politico; and Laura Washington of the Chicago Sun-Times and ABC 7 News.
---
Related stories: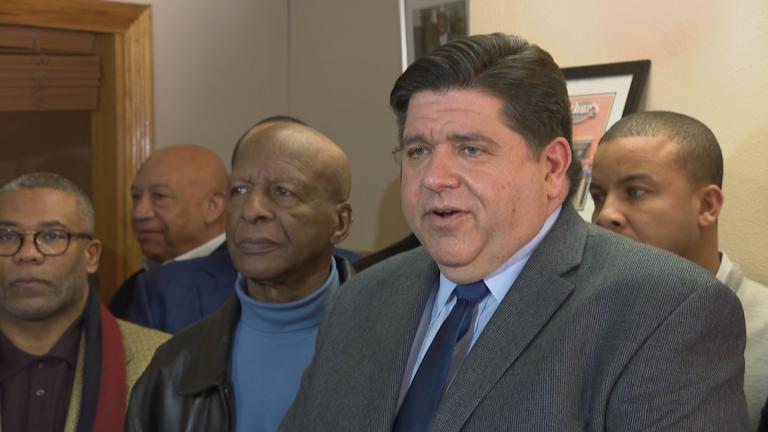 2018 Governor's Race: Decade-Old Phone Call a Headache for Pritzker
Feb. 6: A recording of a nearly decade-old phone call between disgraced former Gov. Rod Blagojevich and J.B. Pritzker is causing a headache for the Democratic front-runner for governor.
---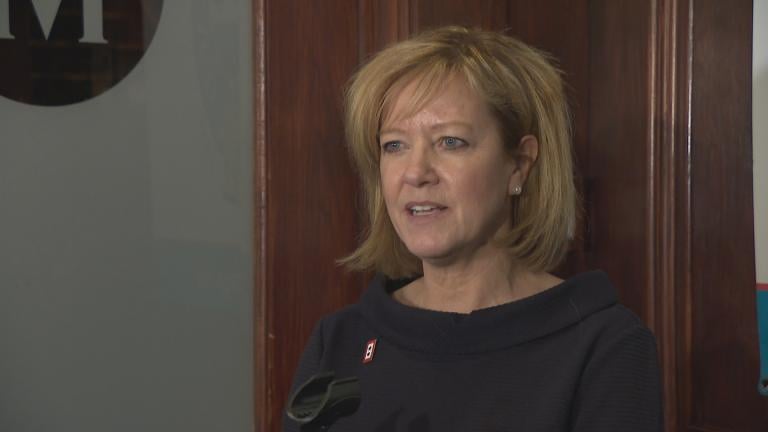 Jeanne Ives Asks 'What's Offensive?' About 'Provocative' Campaign Ad
Feb. 5: Gov. Bruce Rauner's challenger, state Rep. Jeanne Ives, R-Wheaton, says she's been surprised by the "hysteria" surrounding a new ad her campaign released Friday.
---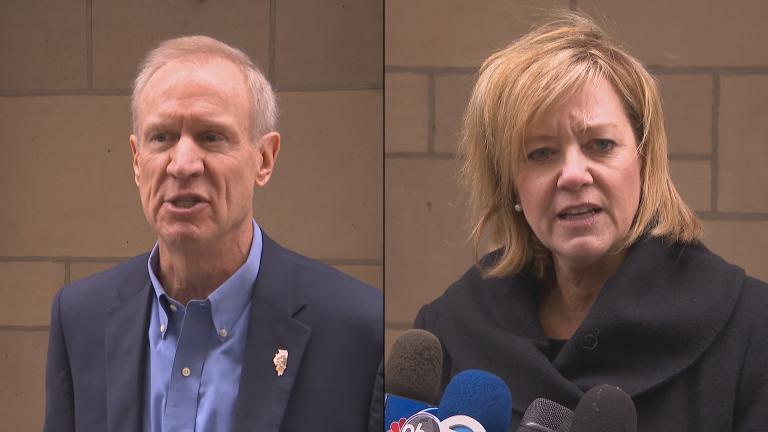 Rauner, Ives Get Heated in Only Primary Matchup
Jan. 29: The Republican candidates for governor squared off Monday for the first, and potentially only, time.
---