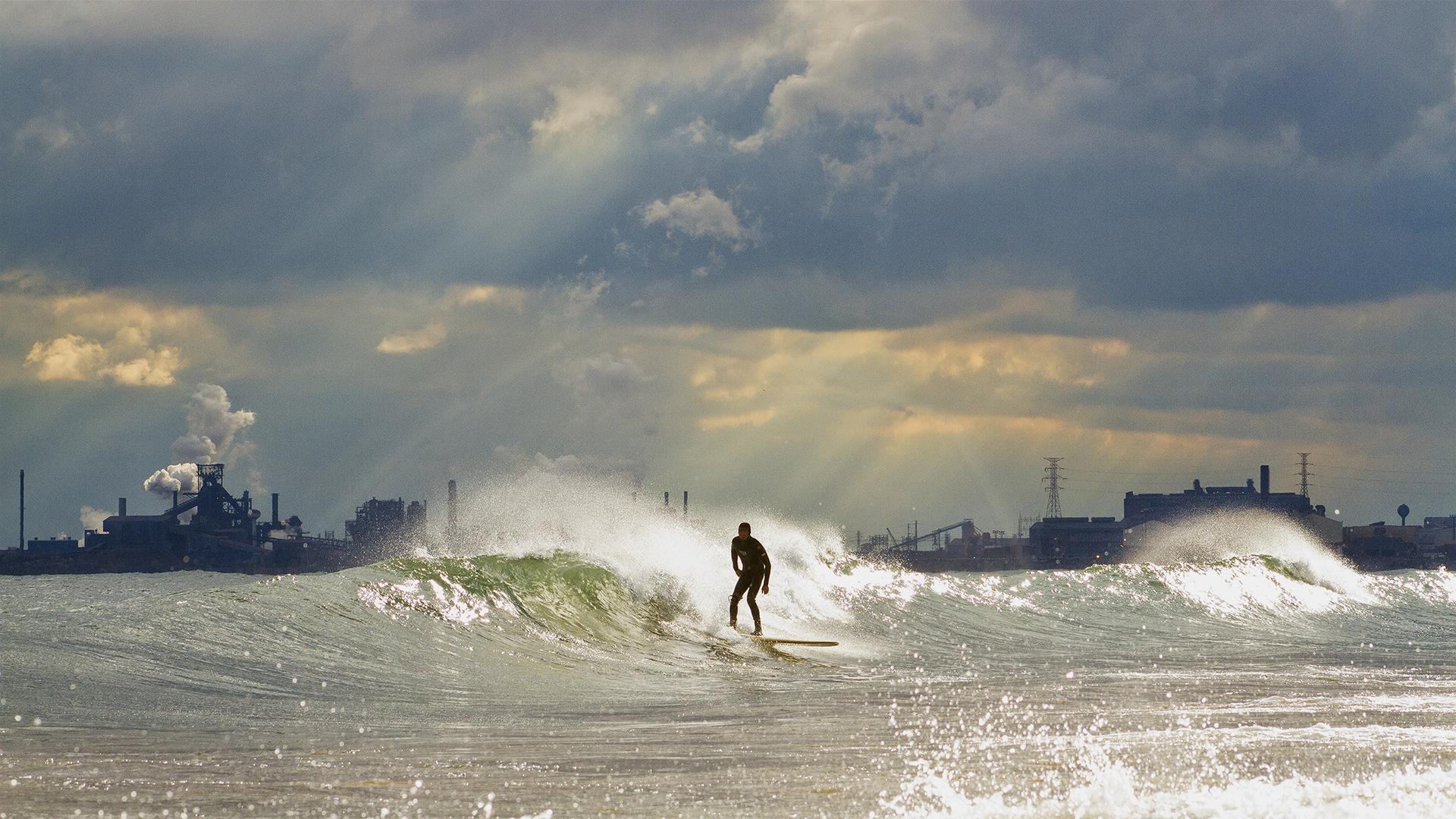 A surfer rides the waves on the south end of Lake Michigan. (Credit: Mike Killion)
An environmental nonprofit represented by University of Chicago lawyers filed a suit Wednesday against U.S. Steel, an action the steel producer says is "unnecessary."
"The Surfrider Foundation is tired of the talk and wants to see action and that's why we filed the suit today," said Mark Templeton, director of the University of Chicago's Abrams Environmental Law Clinic, which filed the suit on behalf of the Surfrider Foundation. "The government has still not pursued legal action against the company."
The complaint identifies numerous violations by U.S. Steel over the past five years, including more than 30 water monitoring and reporting failures, at least six maintenance violations and 90 days of pollutant discharges that exceeded legal limits.
"There are a number of members in the community who are concerned about this," Templeton said. "In the meantime, our lawsuit exists and U.S. Steel will need to answer and respond to it."
In November, the Surfrider Foundation sent a notice of intent to sue U.S. Steel over numerous toxic chemical spills into Lake Michigan and other violations of the Clean Water Act. Under that federal law, the company and government officials had 60 days to reach an agreement – that time has now passed.
In a statement Wednesday, U.S. Steel listed numerous steps the company has taken to better its environmental and safety standards, like installing a new wastewater pipe system.
"We share the belief of the Surfrider Foundation that protecting our water resources is of critical importance," a U.S. Steel spokeswoman wrote via email. "Consistent with those shared beliefs, we have worked cooperatively with government and regulatory entities to swiftly remediate the issues at our Midwest Plant in Portage, Indiana with which the Surfrider Foundation is concerned, thereby rendering this lawsuit unnecessary."
The Indiana Department of Environmental Management indicated Wednesday it is still working with the Environmental Protection Agency to bring penalties against U.S. Steel and file a federal consent decree – a federal court-ordered agreement that U.S. Steel would need to comply with.
An IDEM spokesman said via email Wednesday: "We expect this to happen in the near future."
Last week, the EPA sent a letter to the city of Chicago's law department, stating an "agreement in principle" with U.S. Steel was completed that included "injunctive relief and civil penalties," but that the "exact language" of a consent decree was still being agreed upon.
Follow Evan Garcia on Twitter: @EvanRGarcia
---
Related stories: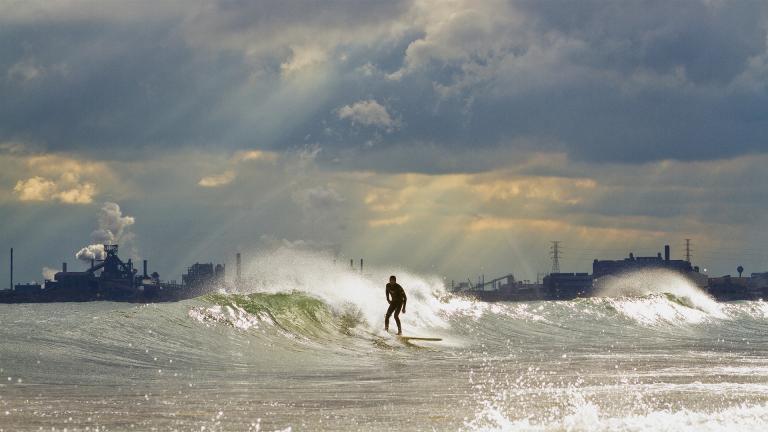 Surfers Prepare to Sue US Steel Over Lake Michigan Pollution
Jan. 12: A nonprofit group working with the University of Chicago is poised to sue U.S. Steel over Lake Michigan pollution if a deal is not reached by Sunday between the company and environmental regulators.
---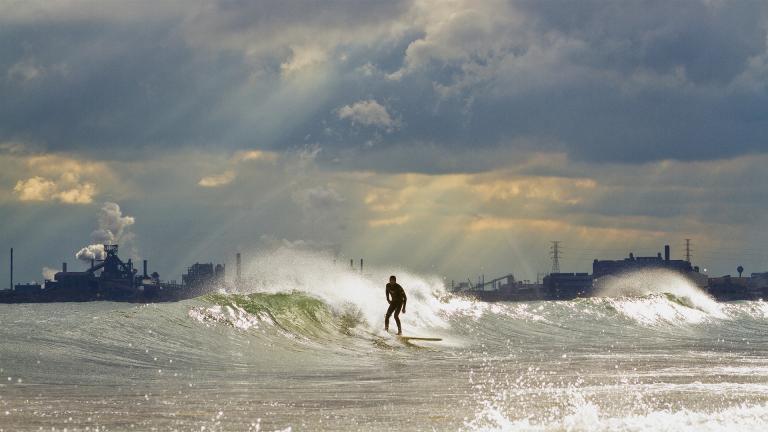 UChicago, Surfrider Foundation Team Up Against U.S. Steel
Dec. 12: Surfer environmentalists and the University of Chicago intend to sue U.S. Steel over toxic Lake Michigan spills after it twice released more than the allowable quantity of a cancer-causing chemical into the waters this year.
---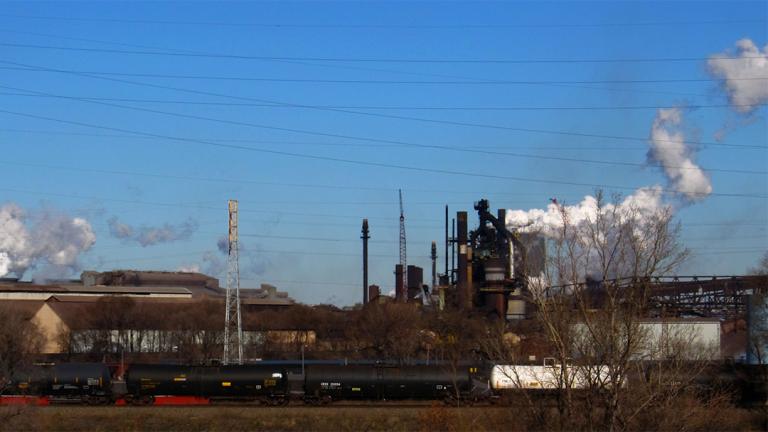 Indiana Agency Hasn't Turned Over Records on Toxic Spill, Chicago Says
Nov. 20: Records related to an April spill of a toxic metal into a Lake Michigan tributary have not been given to Chicago. The city is now threatening to sue U.S. Steel.
---