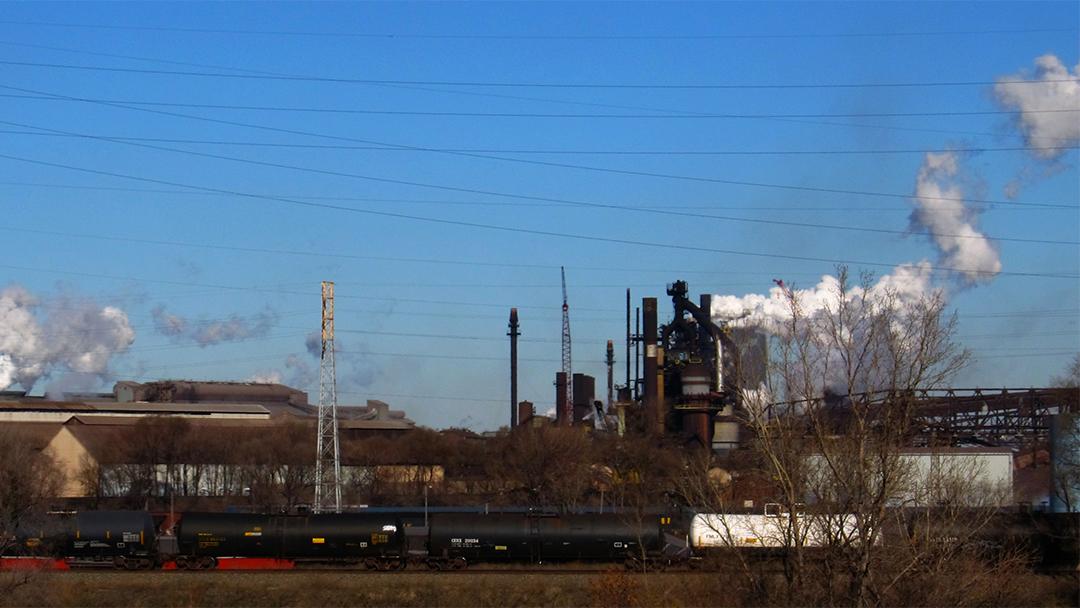 U.S. Steel's Gary Works plant (Ken Lund / Flickr)
Days after one of U.S. Steel's northwest Indiana plants spilled more than 900 pounds of a highly toxic metal into a waterway that feeds into Lake Michigan, Chicago's Law Department sent a letter to Indiana's environmental agency requesting records related to the incident.
The request, sent one week after the April 11 spill, sought all documents, emails and other records related to the spill, including its environmental impact and the response by the Indiana Department of Environmental Management.
Seven months later, IDEM has yet to turn over the records, according to a letter sent by the city Monday to U.S. Steel, which the city is threatening to sue after a second spill of toxic hexavalent chromium into a Lake Michigan tributary in late October.
"To date, IDEM has not provided any substantive response to the city's request," the letter states.
A spokesperson for IDEM said the requested records are being reviewed by the department's lawyers.
"IDEM's Office of Records Management has completed compilation of the responsive records and has transmitted them to our Office of Legal Counsel for review, pursuant to the agency policy on completion of all public records requests," the department said in a statement emailed to Chicago Tonight. "We anticipate that the review of all records will take approximately 10 days and that the records will be provided to the requestor within two to three weeks, depending on the time it takes OLC to complete review of the records provided."
The city's move against U.S. Steel comes a week after attorneys at the University of Chicago's Abrams Environmental Law Clinic sent the Pittsburgh-based steel giant their own notice of intent to sue on behalf of the Chicago chapter of Surfrider, a nonprofit that advocates for water quality improvements for Great Lakes surfers.
The notice, sent Nov. 13, accuses the company of repeatedly violating the federal Clean Water Act since 2011, including the two spills of hexavalent chromium this year.
According to the U.S. Environmental Protection Agency, hexavalent chromium is a toxic heavy metal used in a number of industrial processes, including steelmaking and corrosion prevention. It is also used as a pigment in dyes, paints and inks, in the leather tanning process and as a wood preservative.
The chemical, made famous in the 2000 film "Erin Brockovich," can cause cancer in humans when they are exposed to it by breathing, according to the EPA.
Chicago's notice to sue adopts many of the claims made by the UChicago attorneys on behalf of Surfrider.
"The city has reason to believe that U.S. Steel has repeatedly violated, and will continue to violate," the Clean Water Act, the city's notice states.
The letter also states that additional information, including records in U.S. Steel's possession, could reveal other violations.
Following the April 11 spill, testing by Chicago's Department of Water Management found elevated levels of chromium in the lake about a mile north of the company's facility. The amount fell well short of the EPA's drinking water standard of 100 parts per billion for all forms of chromium, but was higher than a standard previously used in California.
Last week, documents collected by UChicago law students and shared by lawyers from Abrams Environmental Law Clinic showed that U.S. Steel had asked IDEM regulators to keep secret details of an Oct. 25 spill that released nearly 60 pounds of chromium into Burns Waterway, a ditch that runs next to the company's Portage, Indiana, steel mill and drains into Lake Michigan.
In response to the city's letter, U.S. Steel issued a statement Sunday saying that the Oct. 25 spill "did not pose any danger to water supply or human health."
"U.S. Steel is committed to complying with all environmental standards, to ensuring the safety of our employees and our neighbors in the communities in which we live and operate, and to safeguarding our shared environment," the company said. "We have worked with appropriate government agencies in the past as effectively as possible and continue those efforts as part of our work to continuously improve our environmental compliance processes."
Contact Alex Ruppenthal: @arupp | [email protected]om | (773) 509-5623
---
Related stories: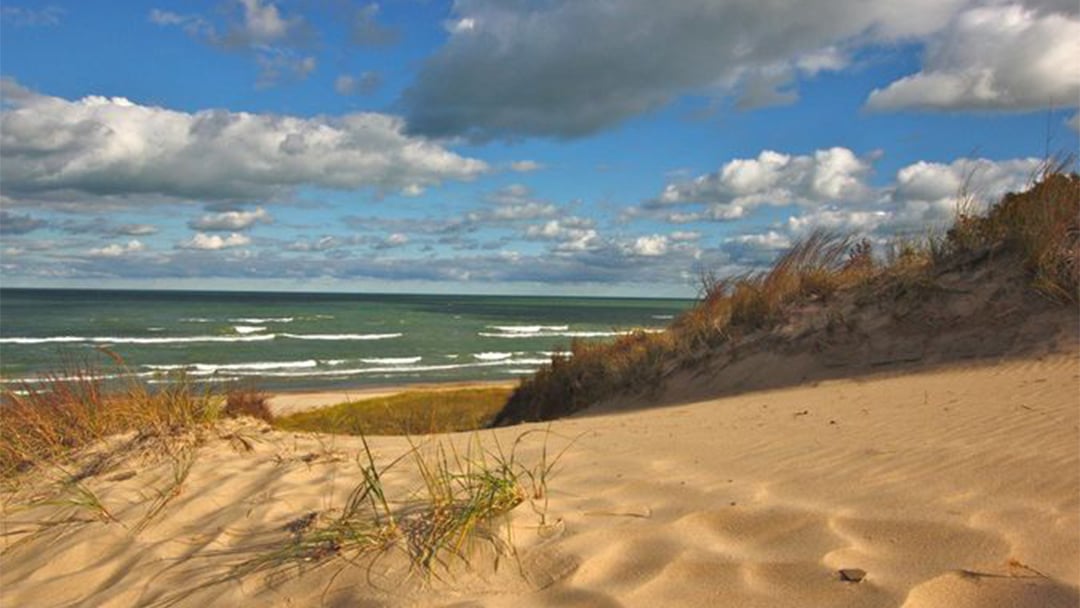 Indiana Dunes Chemical Spill: What is Hexavalent Chromium?
April 17: A spill last week at a U.S. Steel site in Northwest Indiana released an unknown amount of a potentially carcinogenic chemical into a Lake Michigan tributary, prompting the closure of three beaches at Indiana Dunes National Lakeshore.
---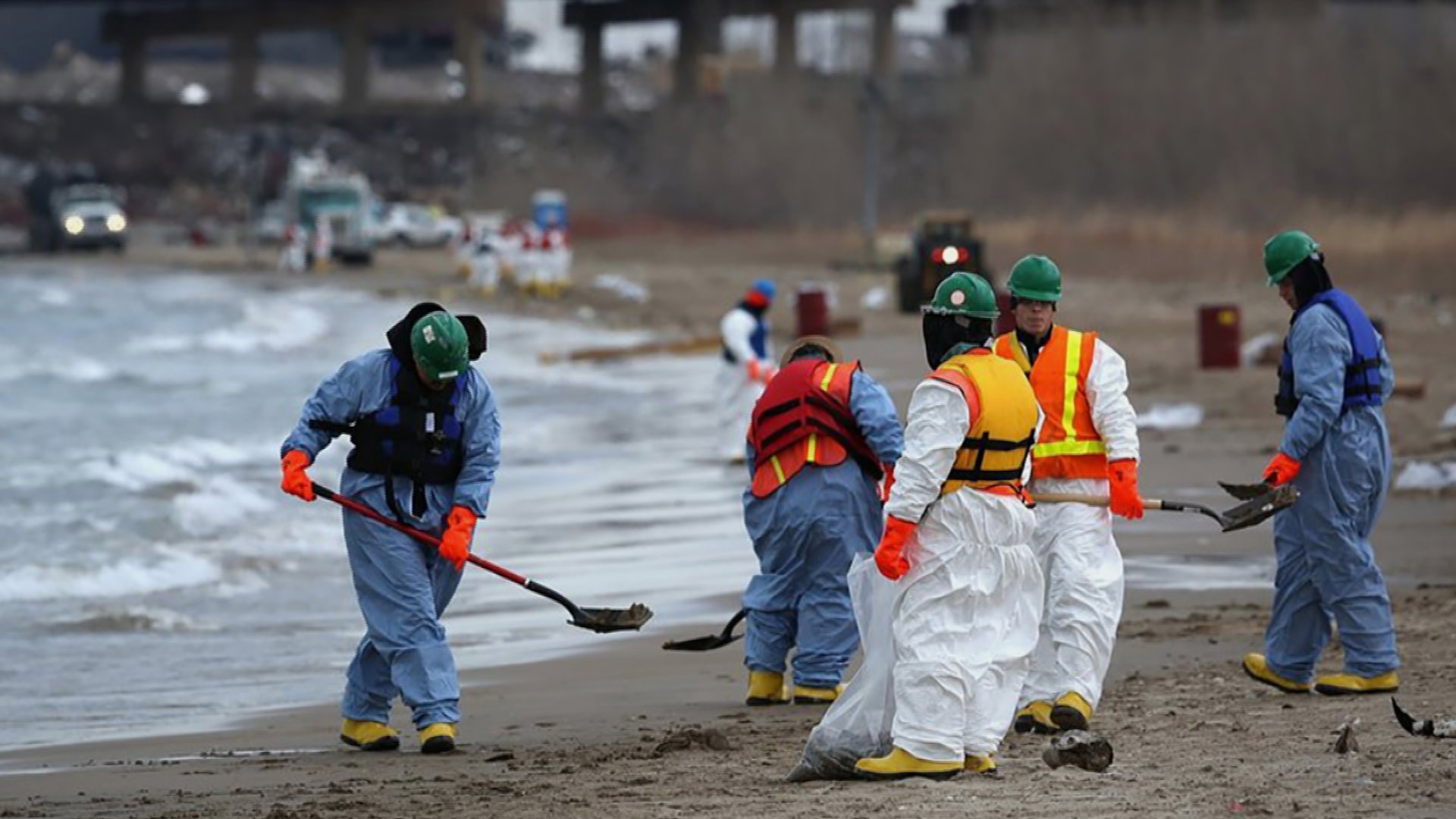 As Risk of Great Lakes Oil Spill Grows, So Do Concerns About Cleanup
Dec. 15, 2015: The risk of a Great Lakes oil spill has grown as the region becomes a hub for refining and transporting heavy tar sands oil. Oil that the Coast Guard says it does not have a method to clean up.
---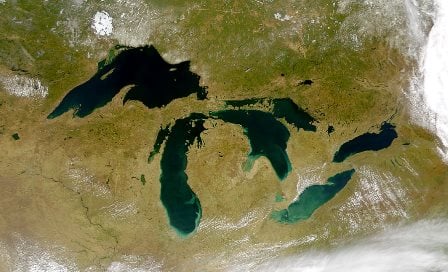 Examining Chicago's Water Supply
Aug. 4, 2014: A toxic algae bloom in Lake Erie put Toledo's drinking water in jeopardy. Could the same thing happen to Lake Michigan and Chicago's water supply?
---