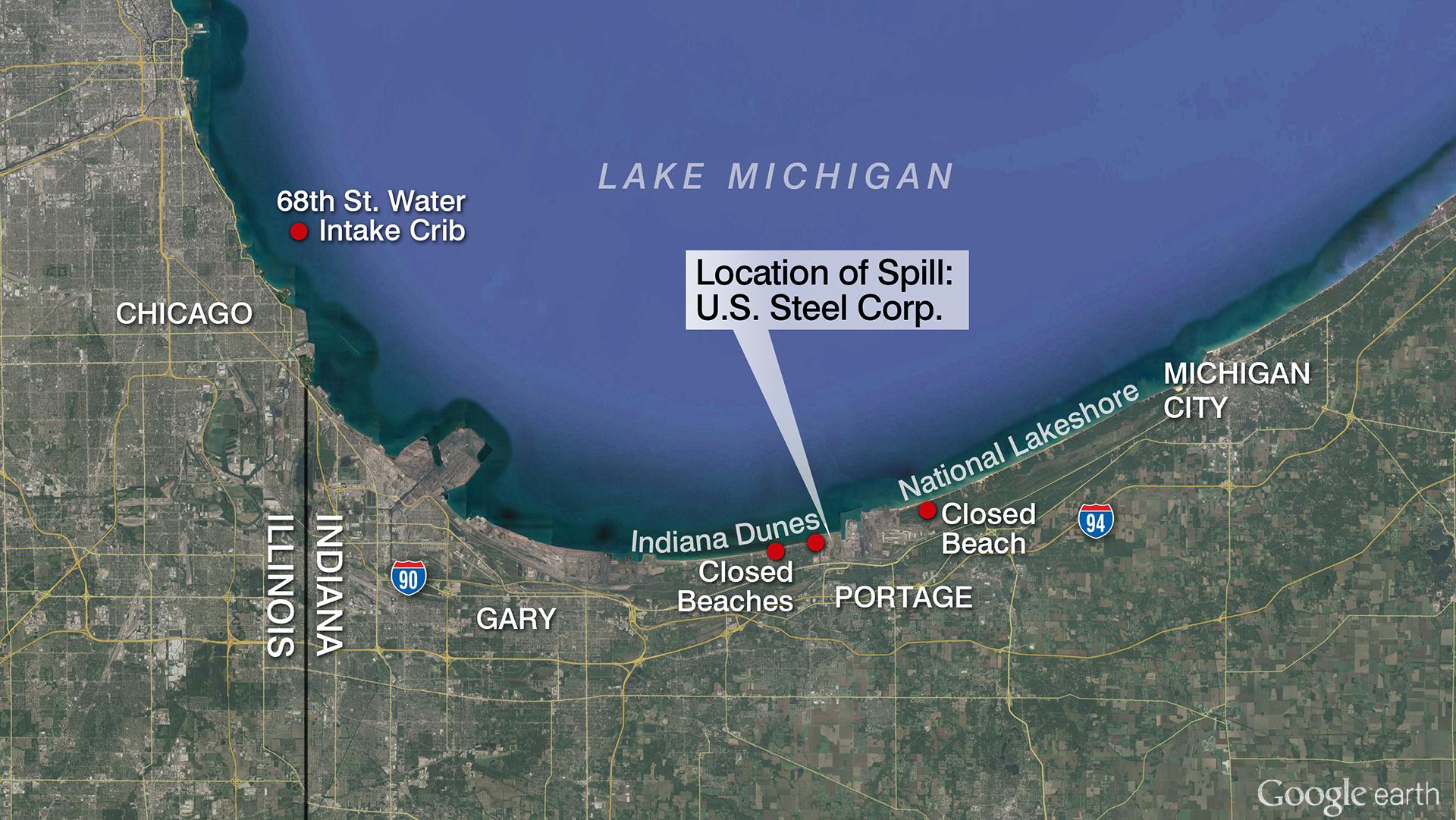 An environmental group working with the University of Chicago is poised to sue U.S. Steel over the repeated release of toxic chemicals into Lake Michigan if a deal is not reached by Sunday between the company and environmental regulators.
But the Indiana Department of Environmental Management says a deal is imminent.
"IDEM is seeking penalties against U.S. Steel," an IDEM spokesman said in a statement Friday. "IDEM has been working with its federal partners in negotiating an agreement in principle with U.S. Steel that will be contained in a federal consent decree that will address the violations of the Clean Water Act."
A federal consent decree would require U.S. Steel to comply with a federal court-ordered agreement. The company did not respond to requests for comment.
The University of Chicago's Abrams Environmental Law Clinic sent the steel producer a notice of intent to sue in November on behalf of the nonprofit Surfrider Foundation over violations of the Environmental Protection Agency's Clean Water Act. The two groups teamed up more than a year ago to investigate U.S. Steel after surfers in Portage developed skin rashes and noticed the smell of oil in the water.
The city of Chicago sent its own notice of intent to sue U.S. Steel over the 2017 incidents a week later.
In April, the steel producer reported a spill of 346 pounds of chromium, including nearly 300 pounds of hexavalent chromium, the highly toxic chemical made famous by the 2000 movie "Erin Brockovich" that has been linked to nasal, sinus and lung cancers as well as kidney and liver damage.
The spill was due to a faulty pipe joint, according to U.S. Steel.
In October, U.S. Steel accidentally dumped nearly 60 pounds of chromium into the Burns Waterway, a man-made tributary that drains into Lake Michigan, and requested "confidential treatment" from the IDEM in a subsequent letter, according to documents reviewed by University of Chicago law students.
Under the Clean Water Act, U.S. Steel has 60 days after receiving notice of intent to sue to resolve the issues with federal and state regulators. If the company does not meet the deadline, then a lawsuit can be filed. The 60-day deadline comes Sunday.
Mark Templeton, director of the University of Chicago's Abrams Law Clinic, said they're prepared to sue U.S. Steel and are seeking punishment for violations, corrective actions to prevent future spills and the establishment of rehabilitative programs to restore the area's water quality, beaches and lakeshore.
"If they deferred maintenance or didn't install technology or didn't have the right number of personnel, then the company should be penalized for that so they don't reap any economic benefit from it," Templeton said. "In addition, we'd expect as part of the relief that the company would be required by the court to make those investments in equipment, personnel, training and whatever else."
Personnel may have been a factor in the October incident, according to an inspection of U.S. Steel's Portage plant by IDEM on Nov. 16 that noted, "the operator may not have been conducting visual checks as required."
Templeton expressed concern that the IDEM didn't visit the plant to investigate the October spill until Nov. 16 – three days after the law clinic's notice of intent to sue.
"Only after the media started covering this did IDEM actually send out an inspector," Templeton said. "This is deeply troubling in this particular case, but what about all the other things we don't know about that aren't being followed up on?"
Follow Evan Garcia on Twitter: @EvanRGarcia
---
Related stories: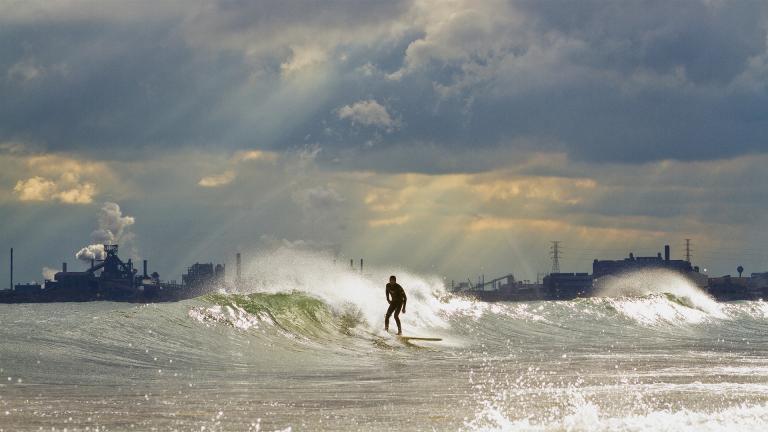 UChicago, Surfrider Foundation Team Up Against U.S. Steel
Dec. 12: Surfer environmentalists and the University of Chicago intend to sue U.S. Steel over toxic Lake Michigan spills after it twice released more than the allowable quantity of a cancer-causing chemical into the waters this year.
---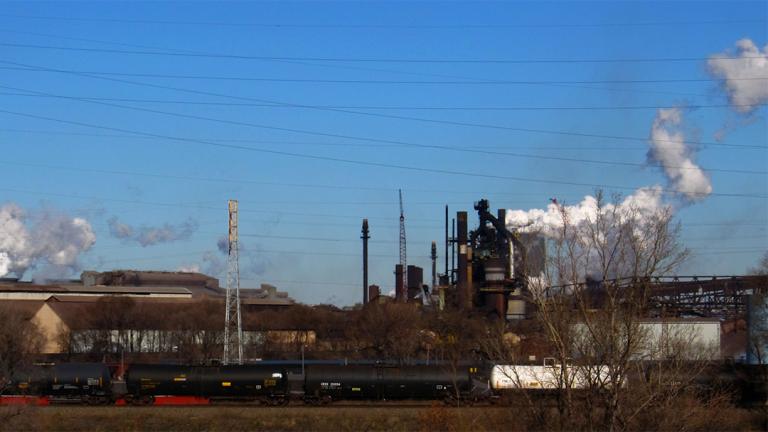 Indiana Agency Hasn't Turned Over Records on Toxic Spill, Chicago Says
Nov. 20: Records related to an April spill of a toxic metal into a Lake Michigan tributary have not been given to Chicago. The city is now threatening to sue U.S. Steel.
---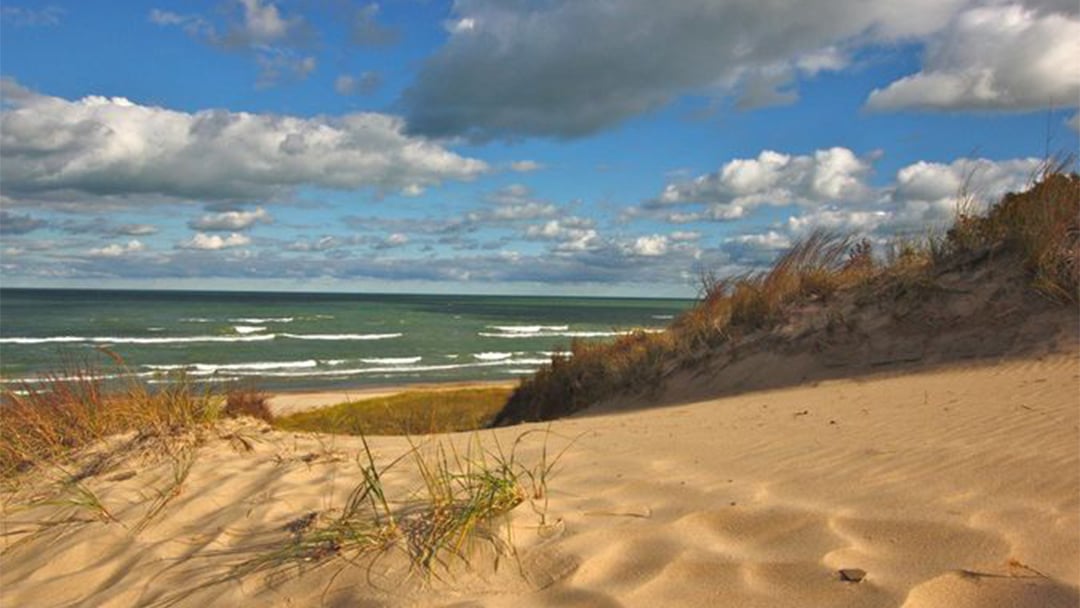 Indiana Dunes Chemical Spill: What is Hexavalent Chromium?
April 17: A spill last week at a U.S. Steel site in Northwest Indiana released an unknown amount of a potentially carcinogenic chemical into a Lake Michigan tributary, prompting the closure of three beaches at Indiana Dunes National Lakeshore.
---